DARKSIDE – 'Spiral'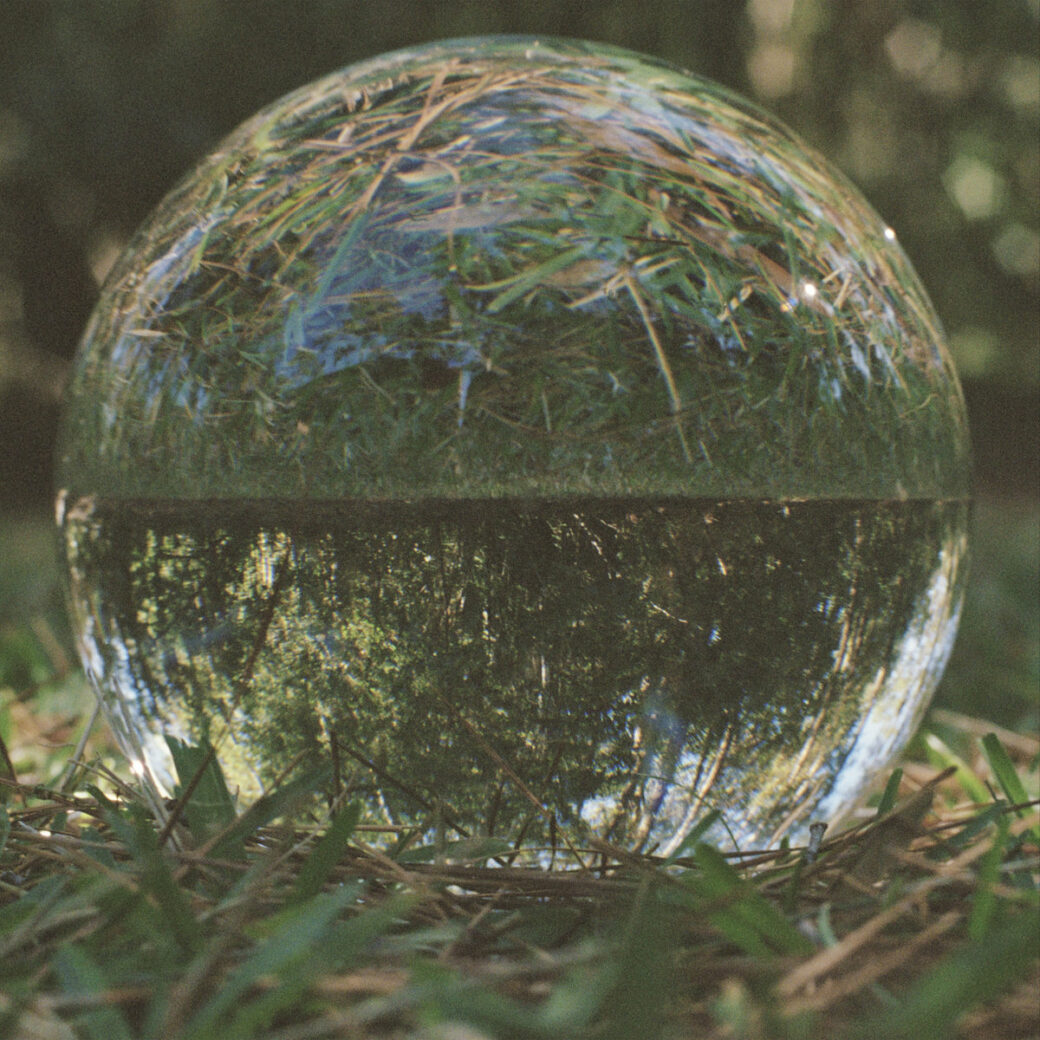 Sounds like …. a natural continuation of what Nicolas Jaar and Dave Harrington started eight years ago.
Psychic, DARKSIDE's acclaimed debut record, was already released back in 2013 which really does feel like a lifetime away these days. Whilst Nicolas Jaar's and Dave Harrington's side project has been put on hold, the two musicians released seven albums all together but without each other. Three years ago, they decided to finally meet up again to record new material with their "jam band", as Nicolas Jaar describes DARKSIDE. The two artists rented a little house on the Lenni-Lenape territory in Flemington, New Jersey, to create the anticipated follow-up.
Still, it took a bit longer before Spiral would emerge as the two only created six of nine tracks back in Flemington. But as you all know, slow and steady wins the race. Of course, waiting a long time for another album from the artists you love can be quite annoying, but there has been a lot of distractions with all the output by Nicolas Jaar, The Dave Harrington Group or Against All Logic. And the waiting was worthwhile! Spiral feels like a natural continuation of what DARKSIDE started on Psychic back in 2013. The nine songs are simultaneously psychedelic, electronic and organic. They represent the perfect fusion of the two musicians, who are rooted in many different genres like jazz, progressive, techno and experimental.
The album opens with the psychedelic and experimental Narrow Road which introduces Spiral's spirit perfectly. Jaar's strongly distorted voice leads through the exploratory song that is guided by a strong progressive guitar and accentuated electronic interjections. The Limit reminds at certain points of more accessible tracks like Paper Trails or Heart from its predecessor but then it dissolves in experimental parts and loses the catchy character which, making sure the two are not just into copying their familiar formula. Introducing catchier structures which quickly melt into complex and remarkable experimental elements is one of the main characteristics of DARKSIDE's newest work. By doing this, the two producers keep the listeners active and at the points, where they could lose the interest because of too many repetitions or easy melodies, they add unexpected elements and the music gets highly interesting again. Spiral is just the perfect adventurous mixture of the expected and the unexpected. It is an album that challenges the listener but also comforts her or him. And it definitely has the potential to climb onto the best of lists of 2021. (Miriam Wallbaum)
Stream It: ► Spotify / ► Apple Music / ► Bandcamp
---
Leon Bridges – 'Gold-Diggers Sound'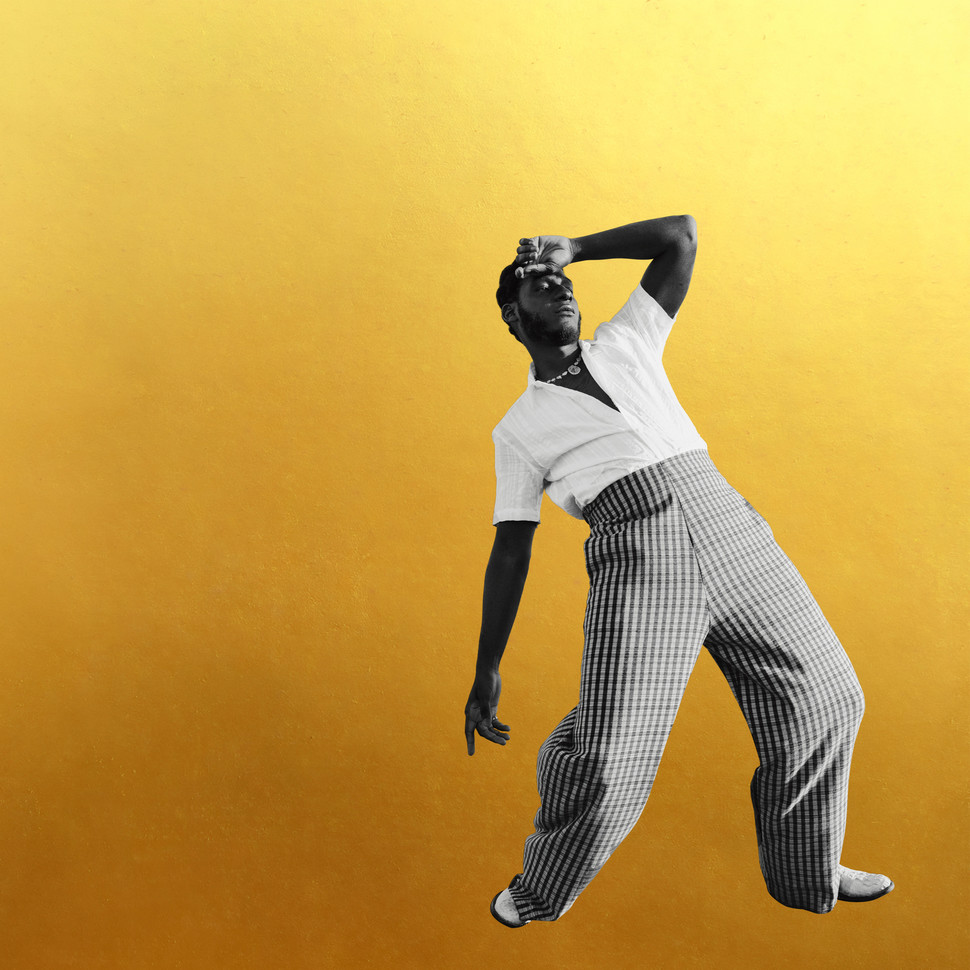 Sounds like … reflections on love and loneliness wrapped into a mellow R&B blanket.

Few have been able to get around the clear vocals of Leon Bridges and the mellow RnB infused songs he releases. His Grammy nominated debut Coming Home made sure of that. Now, the artist is dropping his third record, which sees him further carve out a musical niece. Gold Diggers Sound is named after the studio where it was recorded and homes a range of ballads to upbeat RnB tracks.
The opener Born Again is about finding yourself in memories of someone else when feeling lost. And born again could also be the motto for the record. Leon Bridges works through a wide range of emotions on the record, each song emotionally laden. The trumpet and saxophone of the opener do not just end it on the right note but are also present throughout the record alongside string arrangements like on the dramatic closer Blue Mesas. Sho Nuff on the other had embraces the contemporary RnB side of the artist with a steady background beat and honey-like backing vocals. The chord progression melts into the vocals of the artist with ease. A little less cheeky than the straightforward Motorbike, on Sho Nuff Leon Bridges is also longing for someone he loves. While most of the record is motivated by love and desire, Sweeter is a reflection on the police killings of Black people that Leon Bridges and Terrence Martin released in the wake of the murder of George Floyd last year. His emotive voice transports the message and urgency of the song right into the listeners bones. The power of the rich vocals also shines on the following track. Don't Worry features vocalist Ink in a conversational back and forth with Leon Bridges dissecting a relationship from two points of few. In perfect harmony the instruments and vocals flow with ease. The probably strongest song of the record clocks in at almost seven minutes but not a single second feels too much. Gold Diggers Sound is more than radio friendly RnB and shows that Leon Bridges is finding his musical style anew with each note. (Liv Toerkell)
Stream It: ► Spotify / ► Apple Music
---
Molly Burch – 'Romantic Images'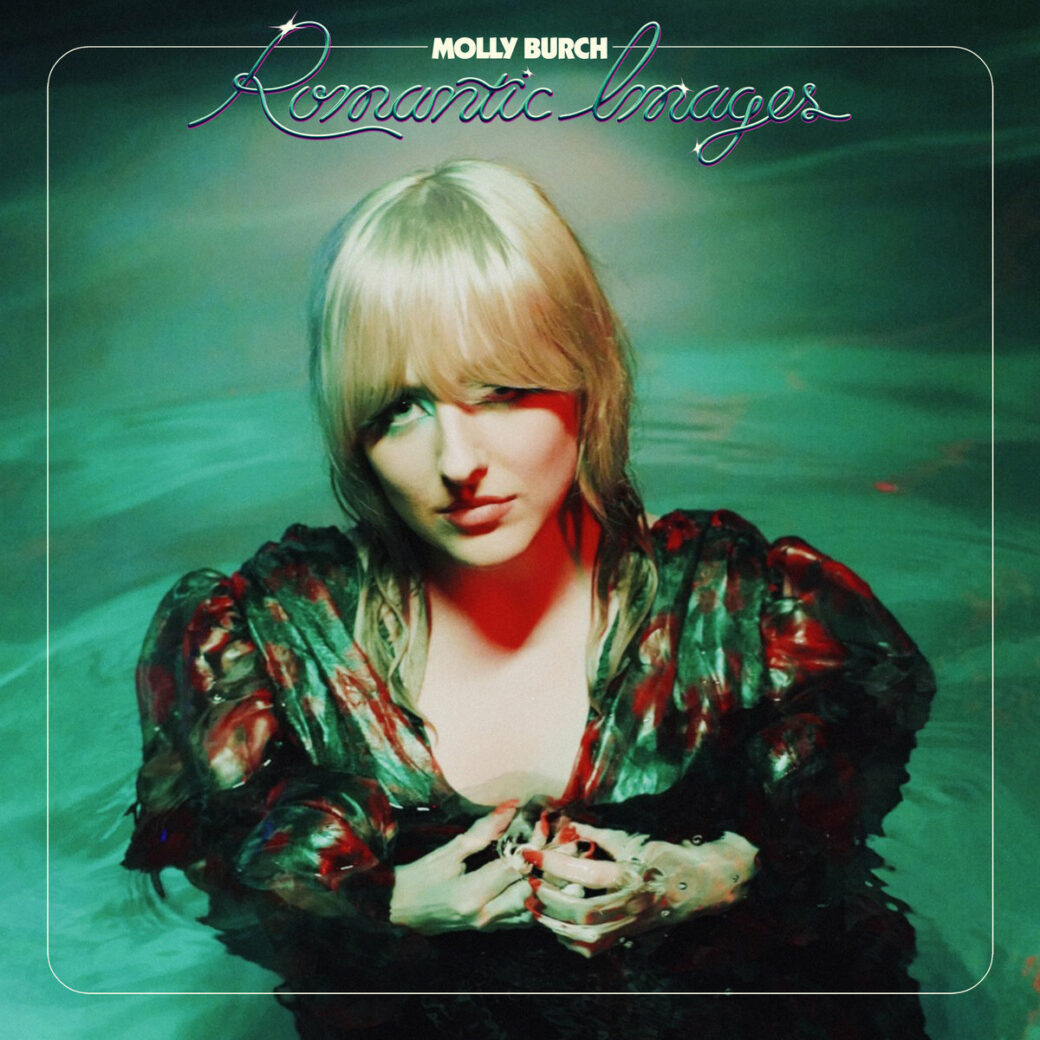 Sounds like … comforting indie-pop anthems with a sensual twist.
The constantly growing field of female independent pop songwriters Molly Burch is hard-fought territory these days. From Japanese Breakfast to Julia Jacklin, from Madeline Kenney to Faye Webster – a whole generation of inspiring artists has been providing us with great, honest albums over the past years, far more than most of their male counterparts. Molly Burch definitely is one of the more outstanding players in that field but she's still flying a bit under the radar, it appears. Her third full-length release (well, technically the fourth if you include her 2019 Christmas-themed album) got all the right songs to change that. Romantic Images shows a protagonist on top of her game, delivering sweet anthems about liberation and self-discovery. Most of it, the album is an ode to the magic of a good pop song and that explains why these songs were partly also inspired by artists like Madonna, Blondie and even Mariah Carey.
Burch's voice is pretty outstanding and the singer shows her abilities (she studied jazz vocal performance) way more offensive than on her previous releases. Control is a confident opening track here and sees the protagonist breaking free from her own past. Heart Of Gold got that addictive chorus that really makes you hum along all day. Molly Burch easily switches between vocal ranges and especially the high notes give these songs an extra dose of emotional wait like the powerful mid-tempo ballad New Beginning. On the funky Emotion she takes that vibe to disco territory, thanks to the help by Wild Nothing mastermind, right before Honeymoon Phase takes the entire album back to soulful R&B-infected territory. And once again it's the bewitching voice that really makes a difference here, one that carries the listener and takes you by the hand. Just like Japanese Breakfast's Jubilee this album is a feel good experience, not in a naïve but a very honest way. And there aren't that many artists – despite the much hyped territory – who can pull that off in such a confident way like Molly Burch does these days. (Norman Fleischer)
Stream It: ► Spotify / ► Apple Music / ► Bandcamp
---
Anika – 'Change'
Sounds like … kaleidoscopic, mercurial pop that finds the will to stand up in a storm. 
Fittingly for an artist whose career started off slightly unintentionally (her debut album Anika resulted from a chance audition with Portishead maestro Geoff Barrow), Annika Henderson's musical path is full of odd twists and turns. Looking for a live band for Anika eventually resulted in a new band, Exploded View, and over two albums and an EP her sound bloomed into new territories beyond the iciness of her earlier Anika work. And now we're finally back in Anika world again, with a new album Change, having been made just as the world fell into a pandemic. So with all that in the background, where would an artist who's always been hard to read take us next?
The first thing you notice about Change is the sound. The metallic clang of her earlier records is swapped out for something that sounds much more human and organic, songs that breath like lungs, expanding and contracting. There's a lot of darkness here, in songs like the queasy, swaying Sand Witches, but also a dreamy brightness that illuminates songs like Change. But overall, what makes Change stand out is the messages of strength that flow through it. For an artist whose work has often been heavily laced with a sense of fractured disconnectedness, this album is one that's unafraid to step into the world and take it on on its own terms. Without over-simplifying (because Anika songs are never quite happy being put in boxes), Rights and Freedom are thumping, fizzing songs shot through with the strength of believing in yourself, while Change is a gorgeous, floating song that glows with the hope that we might all, one day, be able to understand each other. The record closes with Wait For Something, a new departure for her music that takes a step into soaring, spacey rock music, and its optimism ends it on a sweet note. Change isn't an album that's all sunshine, with anger and pain also present, but it's one that's brave enough to posit the idea that something better is possible, and that, in 2021, is something that's almost remarkable in itself. Pair that with its carefully and lovingly crafted music, and it makes it an album that stands out, and one you should make some time for. (Austin Maloney)
Stream It: ► Spotify / ► Apple Music / ► Bandcamp
---
Maja Lena – 'The Keeper'
Sounds like … melodic musings of the existential kind.
Formerly of the alt-folk act Low Chimes, Marianne Parrish now breathes form into her new solo project under the moniker of Maja Lena. The Keeper may be her official debut and yet these ten fresh pieces feel like a bigger stage of artistic evolution for the songwriter. Rooted in a tightly knitted maze of vocal musings and sentimental acoustic instrumentation, this record comes from a place of existential fears and doubts, while reaching towards realms of honesty and liberation. The Keeper is about journeying down every depth of emotion, not minding the fears in the way. And it does so with a striking innovative energy.
There is a captivating folk spirit about Maja Lena and it catches from early on. The opener Avalanche is quite a playful beginning, the following Antares picks up the thread with a mellow melodic spirit. The title track The Keeper, likewise driven by an acoustic feel-good glow, really takes you back in time to no reference points as remarkable as Joni Mitchell or Joan Baez, echoing their sense for melodious musings. What's good about The Keeper is how the record manages to create and maintain a mood that is at once existential and sombre and yet uplifting of sorts. While it may take a while to get tuned to the high-pitched vocal flights (as in Lucifer) or the erratic melodic leaps (see Sacred Practice), there is a kind of magic to the sonic stream Maja Lena explores. Original, at times quirky and always shaking up strong emotional layers underneath the sound level, The Keeper amounts to a lot of things, and it succeeds in many of them. (Andreas Peters)
Stream It ► Spotify / ► Apple Music / ► Bandcamp
---