Lucy Dacus – 'Home Video'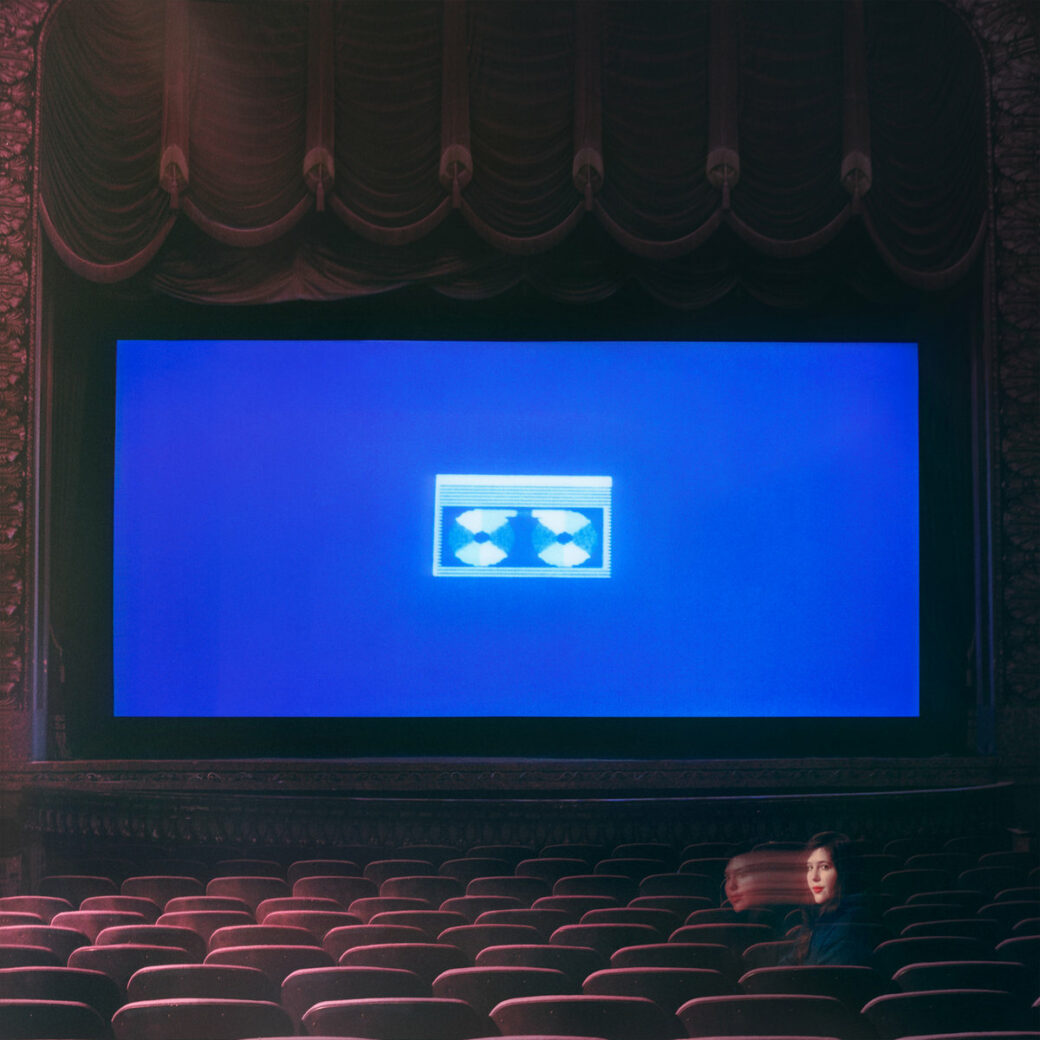 Sounds like … the soundtrack to revisiting your past self.

After almost one and a half years of being bound to the confines of our homes and with screens and video calls as a constant digital presence in our everyday lives, an album like Lucy Dacus' Home Video seems like a natural resolution to comment on the black mirror madness we have since taken for the new normal. Only, that the third record of the Richmond-based singer-songwriter and one third of the boygenius squad is so much more than just that. In an act of close interrogation with her own formative years in Richmond, Virginia, the indie rock darling uses the notion of a Home Video to delve deep into her childhood, questioning the persistence of her own memories and ultimately arrives at a full-blown clash of nostalgia, honest dispute and sincere compassion, all wrapped in energetic rhythms and soaring melodic expression.
"I can't hide behind generalisations or fiction anymore", Dacus has stated prior to the release of Home Video and in fact these songs are quite a testimony to an uncompromising autobiographical edge. "Heavy memories weighing on my brain" rings out in the beginning of the opening and forceful Hot & Heavy, marking that point pretty clear. One of the most pressing tunes of the record, this one comes with substantial power play and highlights the bittersweet emotions of facing one's past. The sonic roar is not always coming off as strong as here, as the piano-led Christine or the mellow VBS show. Overall it seems that Lucy Dacus has found in herself a more mellow and vulnerable side she is able to present on Home Video. Especially the second half of the album, with songs like Cartwheel, Thumbs or Please Stay, incredibly soothing pieces that sparkle by means of soft acoustic guitars and brilliant vocal harmonies, create a void inside that Home Video that is not only driven by the strong sense of nostalgia but even more bridges the gap from autobiographical self-interrogation to finding bigger truths out of that. "Even if a memory is of a time I didn't feel safe, there's safety in looking at it, in its stability", Lucy Dacus has shared recently and although the events revisited promise to be everything but that, her Home Video manages to draw life from the promise of memory, transporting that promise and its strength into the here and now. (Andreas Peters)
Stream It: ► Spotify / ► Apple Music / ► Bandcamp
---
Hiatus Kaiyote – 'Mood Valiant'
Sounds like … if the colour wheel would be audible.
Hiatus Kaiyote has caused bigger and bigger ripples over the past years, extending their catalogue of two albums Tawk Tomahawk (2013) and Choose Your Weapon (2015) through their work as solo artists as well as collaborations with some of the best-known musicians like Anderson.Paak, Beyoncé or Kendrick Lamar. The band's climb to prominence, apart from talent, determination and joy, is built on the support of music nerds and the big names of the industry, putting them still in position closer to niche than mainstream. With their third record Mood Valiant, the quartet of Paul Bender, Simon Mavin, Perrin Moss and Nai Palm, present the conceptual less through lyrics but instrumentalization and create a cohesive theme of exhilaration and abundance.
What unites the record, differently on each track, is its appreciation of nature and an emphasis that softness in conversation, in action, and in interaction can lead to real change. Opposing the view that only forceful or loud measures bring results, Mood Valiant cheers the quieter things of life by putting them centre. Flight of the Tiger Lily and Slip Into Something Soft focus on harmony between instrument and Palm's voice and let the listener flow lightly into the scene. Chivalry Is Not Dead explores leopard slug, seahorse and hummingbird sex (not as a threesome), using videogame sounds reminiscent of their sophomore album. In the video to Get Sun, the four members take a trip into the cosmos and calling for a new way to approach the planet(s): "No rebel yell / Comfort in vacant waters / And I awake / Purging all fear /A task that you wear / Dormant valiance it falls around". Rose Water plays with the contrast of quick percussion and an up-&-down gliding of voice and its alien reverb. Red Room, second single and my favourite song of the record is so warm and smooth that I'd love to experience the place that was its inspiration. The ballad Stone Or Lavender melts notes like a prayer and has an added string arrangement by the Brazilian composer and producer Arthur Verocai who is also featured on Get Sun. Mood Valiant has been worth the wait and it manages to balance excitement and tranquillity and it showcases Hiatus Kaiyote's intricate ideas of composition in the most joyful way. (Anna-Katharina Stich)
Stream It: ► Spotify / ► Apple Music / ► Bandcamp
---
John Grant – 'Boy From Michigan'
Sounds like … a dark microscopic view of the past.
As a remarkable songwriter and raconteur, John Grant has always put himself as a person and his sonic journey to the test. Now returning with his fifth solo album to date, the Michigan born artist is probably sharing the most in depth view of his existence that comes along with his trademark wit and sharp-mindedness and nostalgic observations that are always leaving the door open for the present. Skillfully merging the tender and the heavy, John Grant is reflecting on his path documenting painful experiences in this childhood and teenage years while the narrative journey also examines his own sexuality and later shifting to his criticism of capitalism. In the past, the American dream has been explored under the microscope to a large degree, but Grant notably embeds his own story into it that comes with a lot of intensity, scars and honesty which makes his new album Boy From Michigan a partly confessional, but most of all very eloquent and driven statement of Grant's  experiences. Never shying away from the emotional baggage, dark paths and at times opulence it takes to look back and to make sense of it all in the present moment. 
On Boy From Michigan John Grant shares a defining part of his inner and outer perspective with the songs more feeling like chapters due to their autobiographical character. Or as he calls it: Childhood viewed through the prism of adulthood.  On the opening song and title track Grant sings The American Dream is not for weak, soft-hearted fools – a truth and realization that goes a long way. It is the first of three songs that form his own Michigan trilogy as he calls it. Produced with the help of his friend and fellow musician Cate Le Bon, it does not surprise that the weight and recording of the songs turned out to be a stressful process at times as Grant describes it with the making of the album taking place right in the middle of the upcoming US election and the difficulties of the pandemic. The Only Baby directly picks up on that being written about former president Trump which Grant positions as the bastard child of the nation. Just So You Know is John Grant at his best and a declaration of love to the dearest people in his life after he is gone. As one of America's most prolific songwriters, Boy From Michigan is another taste of the depth and rich textures one can only hope we will hear more of in the future. (Annett Bonkowski)
Stream It: ► Spotify / ► Apple Music / ► Bandcamp
---
Faye Webster – 'I Know I'm Funny haha'
Sounds like … observations of a young musician, pedal steel, RnB, and wry humor.

I Know I'm Funny haha encapsulates different facets of the musician Faye Webster. As the title already promises, this record is on the happier side of the Atlanta-based artist's musical output. She examines herself and her relationships with wry, self-ironic humor that hits the nerve of 21st century dating miseries. But even though on In A Good Way, the singer croons "you make me cry in a good way", the record still encompasses a wide range of emotions – in love, happy, sad, bored. Working off everyday observations, Faye Webster sings about herself rereading the same book because she knows how it ends, drinking beer in the shower, and talking about neighbors while drinking sake.
The artists combines pedal-steely country rock with RnB elements brewing her own cocktail of musical genres. Her laconic vocals and candid lyrics make each song relatable. The instrumentation of I Know I'm Funny haha is well crafted, from the jazzy piano on Sometimes, the fuzzy rock guitar riffs on Cheers, the dramatic violins on A Stranger, and of course the trademark pedal steel on Better Distractions. Grown from the rich musical soil of Atlanta, Faye Webster merges 70s country and contemporary bedroom RnB and for Overslept she even got Japanese Singer and Songwriter mei ehara to join her. The eleven tracks of the record have a cohesive musical vision, yet are so different from one another. Faye Webster manages to put something special into each, and every one of the tracks, in the instrumentation as well as in her witty, touching lyrics. (Liv Toerkell)
Stream It: ► Spotify / ► Apple Music / ► Bandcamp
---
William Fitzsimmons – 'Ready The Astronaut'
Sounds like … a failed romantic seeking for redemption and relief.
Third time's a charm, right? In the case of William Fitzsimmons' troubled marriage history one can't help but wish him all the best for his third one which recently took place. The American songwriter had a famous history of documenting the downfalls of his marriages via his music, on 2008's The Sparrow And The Crow and 2018's Mission Bell. His seventh studio album, Ready The Astronaut, however is not one that deals with his new found happiness but feels like another reprise to Mission Bell which saw him dealing with his last divorce in a more mature and – almost – optimistic way. Well, turns out, there's still a dark side to it and this record is Fitzsimmons' attempt to deal with it. It's a bit darker and rawer than its predecessor and also sees the songwriter playing around with more electronic elements than ever before. While Dancing On The Sun might open the album with certain lightness and his much loved gentle guitar play there's a certain heaviness that sneaks in through the backdoor. No Promises is also a more electronic adventure of the songwriter while Down With Another One feels like the clearest separation from the warm full-band-sound of Mission Bell – here we get a drum computer, synthesizers, a distorted guitar and even a few vocoder moments. Still, Fitzsimmons manages to immediately circle back to familiar territory on the mellow Daedalus, My Father which ends things on a positive note.
Ready The Astronaut is a sparse album; more introverted and maybe even a return to the bedroom roots of the bearded artist. Electronic beats and keyboard sounds go hand in hand with the guitar but of course it's still the voice of William Fitzsimmons that works like a guiding light in all these songs that see him reflecting on his previous relationship with romance as well as life in general. Grief, guilt and revelation are still the themes that he's circling around. Like a personal therapeutic journal these songs go deep because that's the outlet he needs to deal with all these experiences he had. Writing about happiness would be too simple anyway, right? Overall you can't help but feel a bit sorry for the man who sometimes simply wants to escape from all the bullsh*t. The epic title-track is a prime example here. Following the darker tones towards the beginning of the record, songs like Icarus and To Love Forever end the album on a more optimistic note. William Fitzsimmons is still trying to make peace with himself and the things that happened; he wants to give himself permission to feel okay as he wanders through this chaotic concept people call life. I think we can all relate to this on a certain level. And despite all the changes that happen it feels comforting to know that fellow wanderer Fitzsimmons is also still out there, just trying to figure everything step by step. (Norman Fleischer)
Stream It ► Spotify / ► Apple Music
---
Pom Pom Squad – 'Death Of A Cheerleader'
Sounds like… a collage full of 90s guitar sounds.
Death Of A Cheerleader is the debut record of Brookly-based band Pom Pom Squad. With two EPs out, a packed show at SXSW-Festival in early 2020 and gigs alongside Soccer Mommy, Adult Mom or Pronoun the quartet has made a name for themselves for quite a while now. For singer Mia Berrin, who already started playing under this moniker back in 2015, the release of this record also displays a process though love and break-up, self-awareness and self-acceptance. "As a teenager, I was always looking to see myself represented" Berrin says "but I never really saw a path drawn out for someone who looked like me." Even pop-culture was not able to give Berrin the representation she was looking for as a person of colour in predominantly white spaces. As a result she absorbed every influence like a sponge. Death Of A Cheerleader is a result of that post-modern perception of pop-culture and a deep dive into her very own socialisation somewhere between High School anxiety and female awakening. "I absorbed everything I could and tried to make a collage that could incorporate every piece of me".
The tracks on Death Of A Cheerleader are short and to the point. Some don't even cross the two-minute mark. A record for the fast-living age of Spotify and TikTok. A song like Cake with less than 1.50 on the clock makes you skip back again and again so you can enjoy that beautiful guitar melody in the middle of the song. Each track is working for itself and breathing an own spirit. Sometimes full of anger against society and the patriarchy, sometimes full of emotion, warmth and (self)love. The connecting link is the very personal touch by Mia Berri. Produced by Sarah Tudzin of Illuminati Hotties and co-produced by Berri, the range on this records reaches from Grunge (Drunk Voicemail), Riot Grrrl sounds (Lux) and catchy 90th Indie-rock (Head Cheerleader) to cinematic arrangements and romantic 80th slow-burners (Crimson & Clover). What seems to be a slightly random collection is in fact a well-arranged collage with sharp edges and soothing shapes that Mia Berrin assembled with her fellow musicians Shelby Keller (drums), Mari Alé Figeman (bass) and Alex Mercuri (guitar). (Abhilash Arackal)
Stream It ► Spotify / ► Apple Music / ► Bandcamp
---