Other Lives – 'For Their Love'
Sounds like … an exploration of the world between despair and hope.

For their fourth record For Their Love, Oklahoma indie rock outfit Other Lives set out to reconnect with rural life again, renting a house in Oregon's Cooper Mountain region, up in the American north. Just surrounded by towering trees and barely anything to interfere in their creative process, it was this sublime setting that soon gave rise to the new material, incorporating the sense of freedom and the shared community. The sweeping, cinematic aura of their sound is meanwhile taken to wholly new dimensions, whilst diving into existential themes such as finding stability and security in a world that is crumbling before our eyes.
From the very start to the finish line, For Their Love is an album that carefully frames the emotions of each track into a wholesome dramaturgy that reverberates the deep sensitivities lying within the music. The initial song Sound Of Violence leads the way and is a heavy-minded, while powerful opening piece that recreates the aura of an open wild. With Jesse Tabish's vocal musings at the core, which are at once absorbing as they are uplifting, more upbeat pieces such as the following Lost Day or later on Hey Hey I gain a vivid tone and ignite sparks of hope and light amidst feelings of fear and despair. Creating beautiful layers of sound, the string arrangements contribute here greatly, For Their Love is building up sound architectures of cinematic grandeur. All Eyes / For Their Love for instance, features an extended instrumental intro, before the voice of Jesse Tabish breaks in, rendering a passionate vocal performance that leads us through stages of tranquil emotions up to euphoric rising and back again. In a different manner, although equally tender, the heartfelt We Wait, which processes the traumatic loss of a close friend, takes a simple acoustic guitar pattern to evolve it into a wistful tune about loss, personal memories and the challenging process of letting go. The serene ballad Sideways is then quite a fitting coda to the album. There is still light in this dark world, that is the message of the song. And what could be more important than to hold on to that high note? (Andreas Peters)
Stream It: ► Spotify / ► Apple Music / ► TIDAL
---
RVG – 'Feral'
Sounds like … personal meeting political against the backdrop of grungy Aussie rock.

The Melbourne based outfit RVG return with their anticipated sophomore record Feral, follwoing its pretty underrated yet great debut A Quality Of Mercy. In the wake of the title, the album conveys the band's beloved raw and untamed energy condensed to ten garage pop tracks. Ranging from gritty garage guitar riffs to energy loaded punk, the band fuses indie with sunny 80s Aussie rock. Romy Vager's intimate lyrics blend the personal with the political and give each of the tracks an inherent and urgent message.
Alexandra is an enraged outcry against hate and violence LGBTQA+ members are often confronted with from strangers and even family members. Romy Vager pleads for acceptance from threatening fathers and grandmas fearing the devil. Help Somebody discusses the feeling of helplessness in the face of economical and ecological catastrophes and Christian Neurosurgeon, targets the cognitive dissonance allowing for preference of individual goals over the common beliefs. The instrumentation reflects the tension of the loaded lyrics with fuzzy guitars and tight Smiths-esque beats. Feral is born out of urgency and shouts its messages out into the world. (Liv Toerkell)
Stream It: ► Spotify / ► Apple Music / ► TIDAL
---
Harkin – 'Harkin'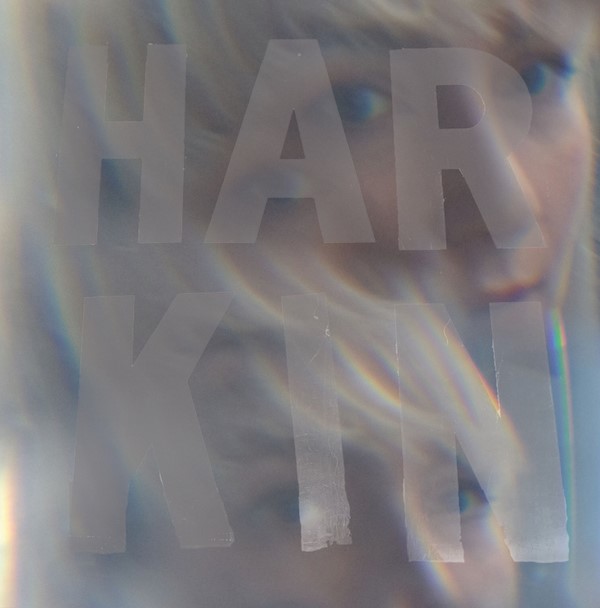 Sounds like … a raw and adventurous yet very charming indie rock debut.
After years in the background, songwriter Harkin surely earned her place in the limelight after being a touring member for such profound artists like Sleater-Kinney, Wild Beasts, Flock of Dimes, Kurt Vile and Courtney Barnett. Harkin has been around for a few years now and is a well respected figure in the scene so this self-titled debut album was overdue on many levels one might say. Featuring contributions from Warpaint's Stella Mozgawa and Wye Oak & Bon Iver member Jenn Wasner the album was completed over 16 days dotted between the artist's gruelling tour schedule so there is a sense of urgency in it that adds additional drive to the record. And that's also how this albums feels like – a smooth and playful independent rock quickie but without lacking of profound depth. A wild spirit can't be tamed anyway and Harkin delivers a fitting record for that purpose. Her debut was mostly written on the road, in a cottage in the Peak District (he UK's oldest national park) and in Upstate New York and there's a restlessness in the sound of these ten tracks really captured that vibe.
Mist Of Glass and Nothing The Night Can't Change start the record with uplifting energy while the dazzling Decade shows a sensual longing that changes the tempo a bit before Up To Speed does exactly what the title implies. "Many of these songs grew from the tension between opposites," Harkin explains the notion of the album, furthermore specifying these tensions by adding they are "between the wilderness and the city, between self-examination and communal ecstatic, night and day, love and shame." This record is a testament of this fast-paced pre-Corona times it was recorded in. However, within its speed Harkin also seeks for calmness, resulting in a hypnotic mantra Dial It In and more hazy moments like New France. The songs aren't perfect and they surely aren't revolutionary but that's their biggest plus. In the closing track Charm And Tedium it's only Harkin's vocals and her electric guitar that you hear, ending this record with the same raw approach it started with. This is the pure testament of a skilled songwriter and might be one of the most experienced debuts you can enjoy right now. (Norman Fleischer)
Stream It: ► Spotify / ► Apple Music / ► TIDAL
---
Ian Chang – '属 Belonging'
Sounds like … a Flying Lotus-style, experimental production from the future.
Over the course of nine tracks, rising producer and Son Lux member Ian Chang has carved out his own mini-genre in the spectrum of leftfield electronica. An appropriate name might be cluster-percussive-ethereal-pop or something similar, either way, the Hong Kong native has created a release that stands alone (or socially distant) from anything else in the genre. Quickly building a list of collaborators to namedrop, Chang has worked with Moses Sumney, Body Language and Matthew Dear as well as his continued work with Son Lux. On 属 Belonging he's also employed the vocal services of Kiah Victoria, KAZU and Hanna Benn. That said, he doesn't seem the most extroverted of artists, confessing to living a nomadic life in creating this album working from his home studio.
Whatever the sacrifices, listening through the record you have to say it's been worth it. It's an album that's almost farcical in its attention to detail, each percussive element perfectly syncopated with the next. There are hints at his pop songwriting sensibilities with tracks such as the lead single Audacious and Comfort Me. But I think where Chang really starts to flex his production muscles are on the deranged, haunting soundscapes of Drunken Fist and 属 Belonging. This is really, very impressive stuff, to say the least. (Aidan Grant)
Stream It: ► Spotify / ► Apple Music / ► TIDAL
---
Sailing Stones – 'Polymnia'
Sounds like … timeless and quiet music to transcend emotions. 
The singer and musician Jenny Lindfors, aka Sailing Stones delivers a contemporary classic with her debut LP Polymnia. Her melodic arrangement have a timeless ring to them. Named after the illusion of stones sailing in the American desert, the artist takes the magical name to heart and creates an album full of somber contemplations 'striving for peace and transcendence in the midst of a dark period.' We premiered the lead single Fire Escape earlier this year. The elegant spacious arrangements and the clever relatable lyrics convey the vibe of the entire record.
Polymnia could have been recorded in the 60s as well. The minimalistic Free As I'm Gonna Be and the folky acoustic picking of Joe would fit just as well into the era. The quiet transcendence, which Jenny Lindfors brings into her work speaks freely and confidently and pushes through important emotions. Don't Tempt The Shadow combines several elements from an almost a capella style first few bars to brooding orchestrated soul, the different elements create a theatrical arc and are topped by the steely ring of the organ. Polymnia follows a tight musical scheme but explores all the facets within to the utmost. This is a record for a quiet revolution and transcending emotions. (Liv Toerkell)
Stream It ► Spotify / ► Apple Music / ► TIDAL
---