Dirty Projectors – 'Lamp Lit Prose'
After the darkness, the light is back on. And so is David Longstreth's appetite for an uplifting record.
Discomfort and sadness can lead to great pieces of art. Last year's self-titled Dirty Projectors demonstrated that well and saw David Longstreth dealing with a bitter break-up from his former lover and band member Amber Coffman. Only a year later, the classically trained musician and mastermind of Dirty Projectors emerges from the black hole he has found himself in to explore the feeling of joy and warmth again. Lamp Lit Prose is the much needed rebound that brings the guitar back into the centre of attention and swaps bitterness in favour of a much more accessible sound and uplifting spirit. For Longstreth it's about moving on and feeling comfortable again. Most notably with himself and the idea of combining the richness of love with arrangements that mirror this diversity.
While Dirty Projectors was spilling over with musical influences and Longstreth's always present hunger to produce an eclectic album, Lamp Lit Prose is less messy in its sonic journey. This new found catchiness and display of love is not the only thing on Longstreth's mind, though. Despite his very personal salvation and the following introspection, Lamp Lit Prose is not the typical album full of love songs, but a work of art that is questioning the state of the world, too. Political implications paired with jazz influences here and there as well as a brass section that show Dirty Projectors are dealing with a whole lot more than a new found love. Guest stars such as Fleet Foxes Robin Pecknold as well as the Haim sisters and Ex-Vampire Weekend member Rostam Batmanglij add another nice touch to the record, even if a Dirty Projectors album doesn't necessarily seem to need high-profile help. (Annett Bonkowski)
Song to get you started: I Feel Energy
Stream it now: ► Spotify / ► Apple Music / ► TIDAL
---
Ebony Bones! – 'Nephilim'
Ebony Thomas is a multi-talented woman: Actress, producer, songwriter and artist. On her self-produced third record she addresses political and social issues and thus creates a record, challenging in many ways.
Nephilim is a gloomy statement. A statement against the contemporary raciest, xenophobic and nationalist tendencies in times of Brexit, Trump and rising global inequality. Most obvious this occurs in the short interlude This Used to Be a Beautiful Country and the following single No Black In The Union Jack. A series of samples, all displaying the discrimination the black community had gone to and is still going to until today, are opening the tracks. One of those is taken from the so called River Of Blood speech by the British politician Enoch Powell held in 1968, which is considered as one of the most racist and homophobic speeches held in the younger history of the country. Now, 50 years later, Ebony Bones sees the society confronted with similar tendencies – not only in the UK, but worldwide.
Growing up Brixton, London, as Ebony Thomas, she came in touch with a variety of different musical influences, so it doesn't surprise, that her third LP is multifarious and limitless. Her message is wrapped in a mixture of styles and genres: Hip-Hop and trap beats, r&b and soul music elements, punk and Riot-Grrrl attitude, Nu-Jazz and classical string arrangements (recorded by the Bejing Symphonic Orchestra). The mood throughout the record reflects the contemporary atmosphere of hate, discrimination and fear. At the same time the record channels emotions like anger and rage and into to a harsh, rebellious and punk-infected proclamation, that encourages to keep looking forward instead of resining. Nephilim is an intense record, with social, political and personal references all over it and shows the ability of the 35- year old eccentric pop diva to go beyond any genre limits to create her own universe of sound and meaning. (Abhilash Arackal)

Song to get you started: No Black In The Union Jack
Stream it now: ► Spotify / ► Apple Music / ► TIDAL
---
Rex Orange County – 'Apricot Princess'
The praised debut album from the buzzing newcomer gets an official international re-release. Time to reflect on the hyped artist which got second in the BBC's Sound of 2018 poll. .

There's been quite some hype around Alexander O'Connor, better known under his artist name Rex Orange County. The Surrey-born artist graduated from Brit School, a London institution also known for students such as Adele or King Krule. Following his first album – which he released at an age of 18 on Soundcloud – he collaborated with Tyler, The Creator on his album Flower Boy. Besides that, last year also marked the release of his second album Apricot Princess which gets now its official physical release.
The first obvious thing on Apricot Princess are its jazz influences. The title track shows off a piano-heavy melody that gets combined with a gospel choir. The cherry on the top is Television / So Far So Good – easily the best song on the album – which gets the piano jazz combination into an uplifting melody with Rex Orange County asking 'What about me? What about me and you forever?'. It also showcases the artists rap skills. While the first two songs were uplifting tracks, the next ones are far more smoothing. 4 Seasons shows that O'Connor has been playing guitar for other HipHop artists such as Skepta or Frank Ocean, as he presents yet another rap part. Apricot Princess is an all-killer-no-filler album that sets the right mix between smooth jazz tracks and happy pop anthems. It is also a growing-of-age album on the never tiring topic of falling into and out of love. Rex Orange County shows that he's a skilled multi-instrumentalist, as well as a talented singer and rapper. Apricot Princess is the proof, that the hype is reasonable and that O'Connor could become a superstar someday – think Michael Bublé (but in cool and with rap skills).
(Louisa Zimmer)
Song to get you started: Television / So Far So Good
Stream it now: ► Spotify / ► Apple Music  / ► TIDAL
---
RVG – 'A Quality Of Mercy'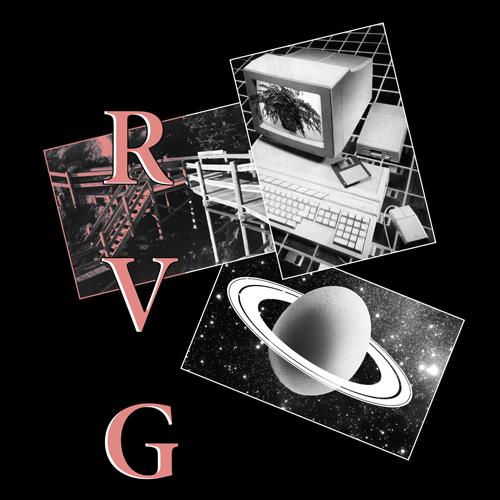 The Melbourne-based band delivers finest 80s wave rock that isn't even trying to sound like 2018 – thank god!
There used to be a time when sounding old-fashioned wasn't really a compliment for a record but in the age of digital music making having your album sound like it could directly been recorded in 1985 is quite a thing. Creating a warmth and traditional analogue sound, based on a foundation that makes you feel the actual craft and musicianship behind isn't a matter of course. The debut album by Australia's RVG is exactly such an thing- A Quality Of Mercy is an old fashioned independent rock and roll album (they even self-released it before Fat Possum wisely decided to sign them), carried by charisma, skills and the raw attitude. The Psychedelic Furs, Siouxie And The Banshees, Echo & The Bunnymen – the references are a conscious nod to the past but the album's beautiful power remains timeless. Leading lady Romy Vager (RVG stands for Romy Vager Group) is the driving force behind this band and if you ever get the chance to witness her live you might know what I'm talking about.
Vager's Patti Smith-like attitude celebrates the beauty of life's uglier sides. She's the stubborn riot grrl that isn't interested in being your pretty indie rock leading lady. The opening-title track delivers the powerful proof for that, puts fire into the engine and sounds a bit like U2 sounded before they decided to team up with Brian Eno in 1984. Songs like Cause And Effect and IBM keep that hypnotic post-punk vibe alive. For RVG it's not just about the power as they also embrace the melodic aspect of this sound like in the Cure-referencing Heart Paste and the hidden indie pop gem Vincent Van Gogh. A Quality Of Mercy might be only eight sounds long but these tracks are testament enough for the timeless potential of this four-piece. And sometimes it needs a new band to remind a new generation of this sound, right? Let this be yours, kids! (Norman Fleischer)
Song to get you started: A Quality Of Mercy
Stream it now: ► Spotify / ► Apple Music / ► TIDAL
---
Deafheaven – 'Ordinary Corrupt Human Love'
On their fourth records, Deafheaven let light win over darkness and thus bring out their strongest LP so far.
Deafheaven have always been a band of the extremes, fusing black metal, post-rock, classic rock guitars and ambient sounds to a so far unknown beast that pulled you right into its very own being. While the 2013 LP Sunbather had some cracks in the wall to let some light shine through, the following LP New Bermuda was mostly covered in heaviness. But there was a glint that survived. And that glint is coming to its full existence on Deafheaven's recent record Ordinary Corrupt Human Love.
With four of the seven songs crossing the 10-minute mark, Ordinary Corrupt Human Love is a heavy emotional ride. The heavy, the dark and the scary on the one side, but more important and dominating: The overcoming of all these destructiveness, the step out of the dark into the light. The piano takes on a more prominent role than before, Night People is a duet with gothic-folk singer Chelsea Wolfe and the 12-minute masterpiece Canary Yellow is fading out into a singalong choir – things, unthinkable on previous Deafheaven records. Blastbeats are still a precise used common feature. But instead of coming right out of the darkest corner of hell, with bursting guitars and frightening howls, they now bear a blissfulness in them, that you didn't know was possible to create in this field of music. The characteristic howls of vocalist George Clarke perfectly add to the instrumental fundament.
Deafheaven always managed to keep a strange ambivalence between bitterness and sunshine and again they combine their different styles to create a whole, never heard on this level of musicianship, emotional complexity and brilliance before. The beast, that previously tried to avoid the light, is now bathing in the sunlight, proudly displaying its scars and looking out for some sentiment and affection in a world that so far hasn't seen a creature this scary and at the same time so oddly beautiful. Ordinary Corrupt Human Love is a masterpiece in its very own manner. (Abhilash Arackal)
Song to get you started: Canary Yellow
Stream it now: ► Spotify / ► Apple Music / ► TIDAL
---