Pet Shop Boys – 'Hotspot'
Sounds like … the British synthpop veterans aren't done yet.
There's no blueprint yet on how to age with dignity in the world of commercial pop so somebody has to go for that adventure. Neil Tennant and Chris Lowe are in their sixties now, officially entering their fifth (!) decade of joint music making with Hotspot. And yes, they are not showing much musical symptoms of age as they keep their high energy synthpop anthems as catchy and driving as within the past 35 years on this release. Recorded mostly in Berlin's famous Hansa Studios the energetic Will-O-The-Wisp opens their fourteenth studio album like a pumping pop hurricane that's a fitting ode to the nightlife of Germany's capital. Hotspot is the last part of a loose trilogy of albums the Pet Shop Boys recorded with Stuart Price who managed to add new vitality to the duo's sound by updating their live shows as well as introducing them to more modern dance patterns. While 2013's Electric and 2016's Super felt like a partly forced EDM-update on the familiar PSB pop Hotspot might be the most natural collaboration between the three artists so far. It's the most diverse of those three records and it partly feels like Price (who's also a big fan of the band) took them on a detour through their own discography, packed with references and quotes longtime fans might notice.
The house-piano-driven Happy People takes us back to the uplifting era of 1993's Very album while I Don't Wanna feels a bit like a reminiscence to the duo's early 80s work with Bobby Orlando. The melancholic Burning The Heather is a nod to their more acoustic sounding 2002 album Release, so there's something for every 'pethead' waiting in here. Compared to the experiments and indecisiveness on Super, Hotspot is more focussed on the actual songs and their catchiness, underlining the duo's legacy status as one of the best pop songwriters in British history. You Are The One and Hoping For A Miracle are prime examples here while the uplifting escapism anthem Dreamland (a duet with Years & Years) and the funky Monkey Business also see Tennant and Lowe heading for uncharted territory. Hotspot became quite personal; following 2019's politically loaded Agenda EP and sees the band reminiscing about memories and life in a slightly reflective mood. But they avoid melancholic bitterness for most of the time because in they end the Pet Shop Boys were always optimists… and they aren't afraid to have the record end with a 'fun track' called Wedding In Berlin which is indeed an EDM-take on Mendelssohn's famous Wedding march. Well, you didn't see that one coming. And after all these years it's still pretty astonishing to see the elder statesmen of synthpop operate on such a high level. Hotspot might be a nod to their past but it's also a warm welcome for a new generation to discover their music. (Norman Fleischer)
Stream It: ► Spotify / ► Apple Music / ► TIDAL
---
Okay Kaya – 'Watch This Liquid Pour Itself'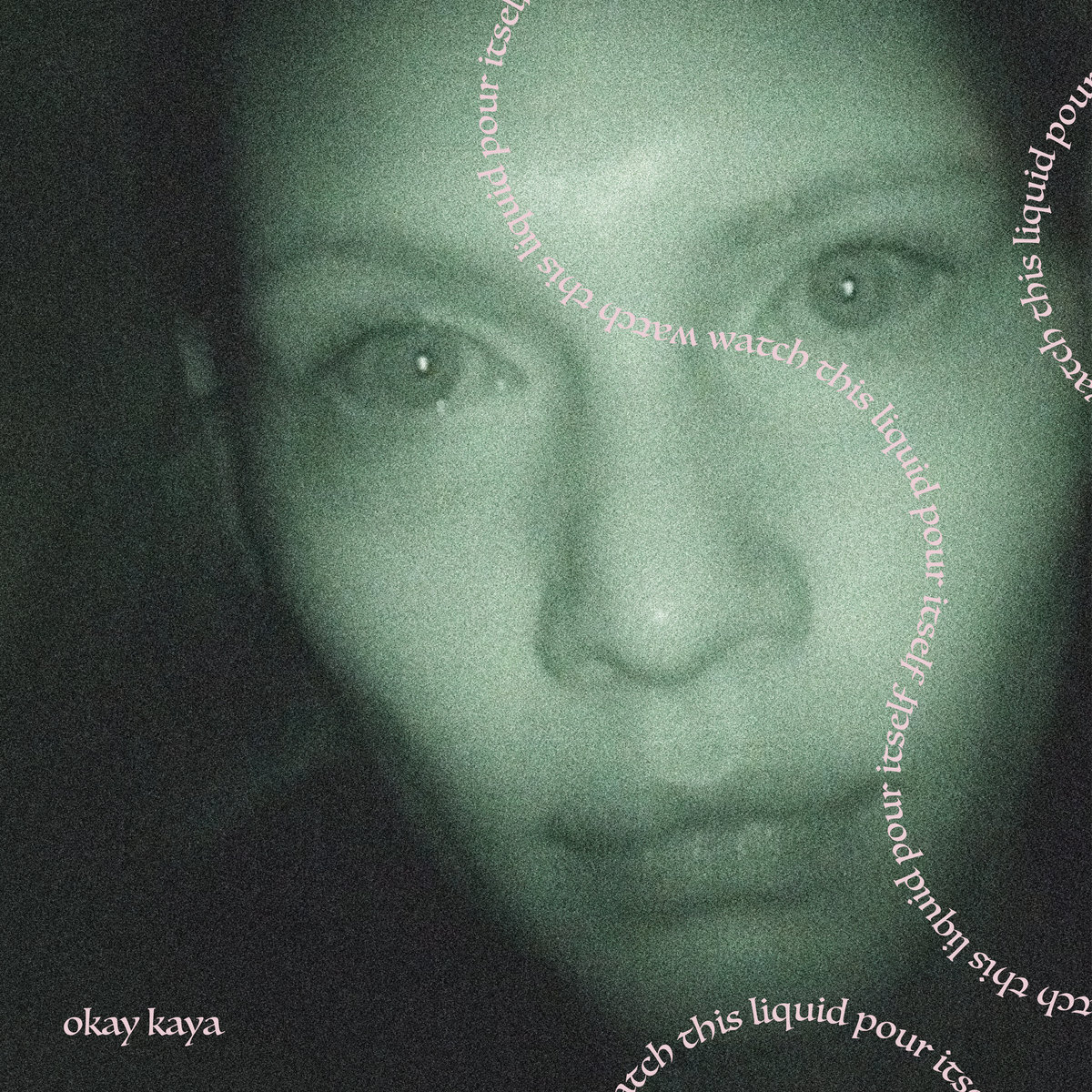 Sounds like … bittersweet lo-fi pop reflecting on intense and mediocre life questions.
To sum it up right at the beginning: Okay Kaya makes the kind of generic pop, that's accessible to millenials outside Karaoke bars and themed parties. The melodies of the Norwegian that's now based in Brooklyn would be less astonishing if it wasn't for the lyrics. 'What if the pills I take will stop me getting wet?', she asks candidly on single Baby Little Tween, while she bluntly blares 'sex with me is mediocre/ but I can give you asexual wellbeing' on Asexual Wellbeing. The lyrics sound almost like meme poetry made for people with attention span that's shorter than a tweet. Pop and it's hip subgenre straight out of the bedroom haven't sounded this witty, charming and outspoken in a very long time.
A very central part of Watch This Liquid Pour Itself is Kaya's experience and struggle with mental health – she gives handy tips on how to survive a panic attack (Ascend And Try Again) and reflects on her time in a hospital (Psych Ward). Yet, sometimes she just revolves around everyday topics such as in Helsevesen, a track in her Norwegian mother tongue about having your period. While the first half of the album is rather dominated by melancholic and slower songs, there's more space for upbeat and lighter seeming tracks such as Mother Nature's Bitch or Stonethrow on the second half. On the last track Zero Interaction Ramen Bar Okay Kaya pitches her voice so low, that you wouldn't even know that this is the same artist you listened to for the previous half hour. Within 12 tracks, Watch This Liquid Pour Itself is a great compilation of bittersweet, silly and sad songs about life, love and your own identity. (Louisa Zimmer)
Stream It: ► Spotify / ► Apple Music / ► TIDAL
---
Andy Shauf – 'The Neon Skyline'
Sounds like … a masterful examination of a lost love with a lot of subtlety at the core.

With the release of his new album The Neon Skyline, Andy Shauf manifests himself even further, not only as a gifted folk-pop songwriter, but also as performer and producer. The greatest strength may be his way of turning subtleties in his music as well as his language into a form of storytelling that captivates his listeners with restraint and gentleness rather than urgency. The setting of his latest work is a bar in which the characters of the songs casually come together pondering over their lives and most importantly past relationships trying to find meaning in what has been and what will be. Despite the themes of a lost love, painful moments and occasional bitterness that revolve around the fictional main character, Andy Shauf beautifully wraps these thoughts in a soothing soundscape where empathy defines the perspective. Emotional depth is often paired with a shimmer of darkness, but only until the colours of the The Neon Skyline kick in – gently blurring into immediate and introspective compositions that Andy Shauf seems to have perfected over the course of time and his previous albums. 
While his previous concept album The Party consisted of a storytelling and perspective from various guests at a party, the new tracks share an interwoven narrative that examines a past relationship with an ex-girlfriend throughout the album. And what better place to come to terms with one's emotions than in a bar at night time surrounded by friends revisiting the heavy as well as light moments of a former love. At the core of the album that came alive in Shauf's new home in Toronto is the unintrusive songwriting and simplicity which keeps echoing from carefully balanced arrangements which feature guitar, piano, brass and at times jazzy elements. Shauf's love for details in his arrangements beautifully engages the listener in the songs that once again open the door for a little nostalgia and sense of longing. The Neon Skyline gracefully deals with how to navigate one's life in a post-relationship-phase and remembering that sorrow and joy are part of it all. Shauf's soft-spoken vocals paired with subtle hooks remain the album's driving elements and foundation that is charming and bitter-sweet at the same time. (Annett Bonkowski)
Stream It: ► Spotify / ► Apple Music / ► TIDAL
---
Wolf Parade – 'Thin Mind'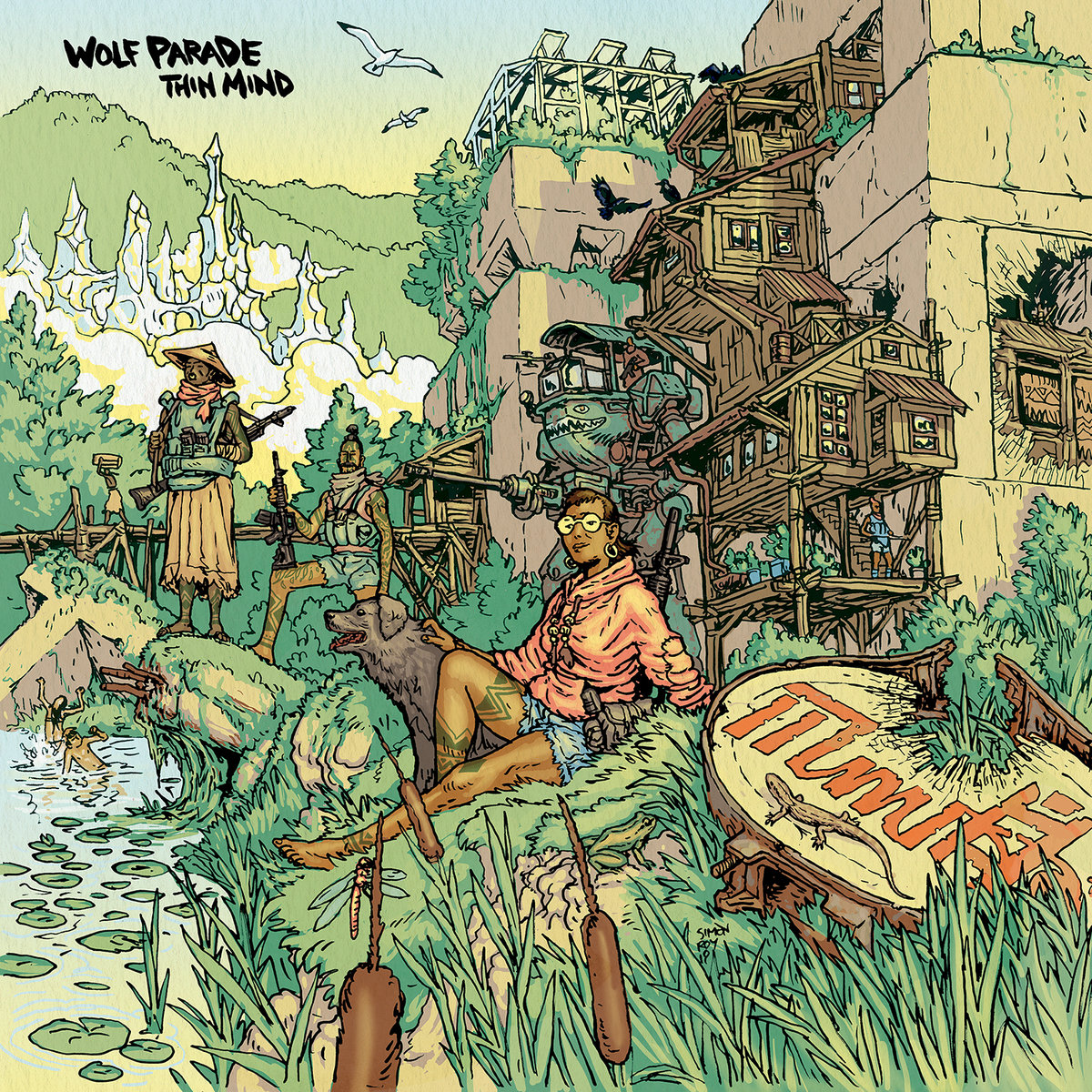 Sounds like … weighting the beauty and ugliness of modern living against each other musically.

Thin Mind is Wolf Parade's fifth LP and proves once again that this Canadian trio knows where the essence of indie rock lies at. Not only constellation wise, it is a return to the roots for this band but also music wise. The 80s synth-heavy sound reminds of the band's earlier works but pushes the compositions just a little further. As most of us, the band evolved over the past decade and the release is a matured take on their dynamic indie rock style. Incorporating the electronic drums heavily Forest Green's melodic speed is impressive and contagious. Singing of the 'pervasive darkness' that is inherent to Vancouver Island – where the LP was recorded and the hometown of the three musicians – it weights the beauty and the ugliness we encounter in modern living against each other. The dark, almost, emo-tinged guitar riff thunders across the danceable synth lines to a fast-paced dystopian vision.
Thin mind is a critical approach to our media influenced society. On it Wolf Parade explore the price we pay for consuming technology non-stop; our mind gets 'thinner', we are easily influenced and manipulated by our surroundings. Similarly Fall Into the Future reflects those topics into music with vibrating bass, screeching guitars and a relentlessly pulsating electronic drumkit shooting beats like little lightings through your ears. The synth-organ melts into distorted noisy guitars, just like the closer Town Square picks them up again. Wolf Parade go out big on an almost stage-ripe crescendo of instruments. (Liv Toerkell)
Stream It: ► Spotify / ► Apple Music / ► TIDAL
---
Tara Nome Doyle – 'Alchemy'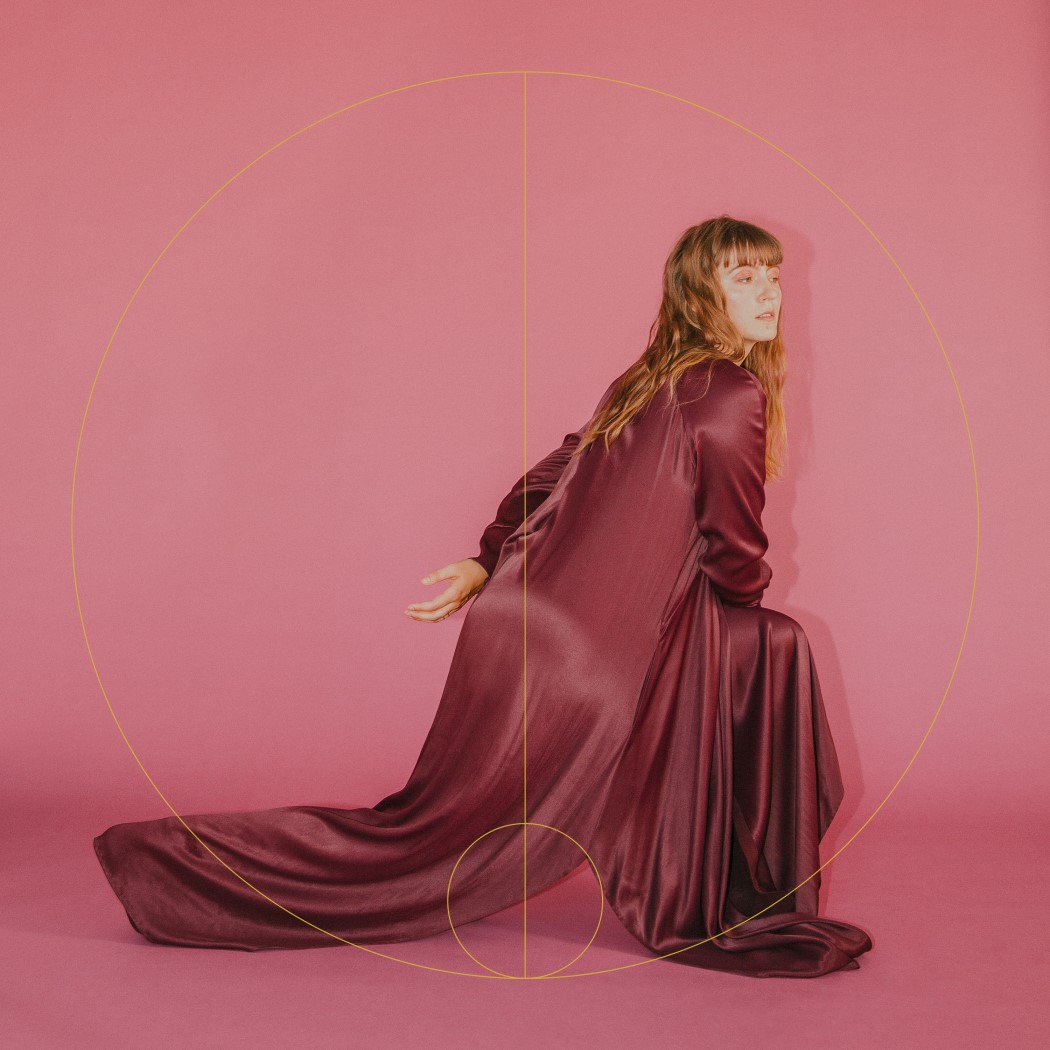 Sounds like … an inspiring musical journey about finding out who you are.
Based in Berlin, but bringing on stage a world-encompassing orchestra of sound, the only 22-year old Tara Nome Doyle is an artist that seems sort like "fallen out of our time", in the most positive sense one can imagine. Tender and soothing are her vocal registers, gloomy and pulsating the harmonies created, irresistible the mysterious charm that lingers in the air of the songs of the enigmatic singer-songwriter. Following her EP Dandelion from 2018, her debut record Alchemy is as much a powerful musical inquiry into archaic imagery and the premodern philosophy of nature as it is a daring portrait of the artist as a young woman. Emerging from the contemplation into the magic of a "natural order", Tara Nome Doyle breaks open borders between past and present, nature and city-life and sets out to transfer unharmed mystical worlds into our modern, urban maze. Meanwhile, it is quite hard to imagine an exploration of youth-inspired struggle sounding that harmonious.
A solemn hum initiates the first tune of the record, then the delicate voice sets the atmospheric tone of Heathens. Soothingly enchanting notes spread out over the song, yet the desperation is ever so present in this opening track: "When flesh and bones are deemed impure / is loving you the curse or the cure?", the voice asks, fully stuck in the conflict of having lost ones faith. Supernova carries on in this manner. Tenderly framed in the midst of gentle guitar and piano arrangements, the airy ambiance is ripe with suspense, always on the brink of reimagining the referenced bright explosion of a star. With much tension at its core, Natural Order even increases the art of charging nature imagery with deep-seated emotions. It features the singer's voice meandering from a solitary setting, only accompanied by a wistful guitar, to a full-blown crescendo in the chorus: "And when the lights go low / will I get by on my own?" is shouted into the air and one is inclined to willingly respond with yes. How could one not, with a passionate performance like this? Then the tone again descends to the moody, ambient Neon Woods, with its  juxtaposition of imagery of forest and the city, is probably the most conflicted tune of Tara Nome Doyles debut LP. Charged with the sense of getting lost in the course of satisfying "nocturnal needs" this one finds the artist at its best. With a vocal line carefully drawn into the blur, one can only feel at home among tender piano chords and a mellow rhythmic section. "We've walked in circles / all night long / Can't read the stars / through all this smoke" … well, who cannot relate to that experience? (Andreas Peters)
Stream It ► Spotify / ► Apple Music / ► TIDAL
---