Black Belt Eagle Scout – '
The Land, The Water, The Sky

'
Sounds like … a spiritual awakening at the shores of Skagit River.
Songwriter Katherine Paul has never shied away from giving her indigenous roots a fair amount of space in her music. It's a rare perspective in the indie music territory and I can't think of any other Native American artists to shine as bright in that field as Paul does. Still, the sound of Black Belt Eagle Scout is also enjoyable without focussing on that perspective but the context makes fare more sense if you know about it. During the first year of the pandemic Paul took the forced break to reconnect with her tribe, the Swinomish in Skagit County, Washington. That return to her ancestral lands and the reflection on what it was for her and what it became is the key theme that is told throughout The Land, The Water, The Sky. In the fittingly titled opening track My Blood Runs Through This Land Paul renews her connection with nature she states "Feel it in the sound of water / Touching all the rocks I feel." The song also feels like an impending thunderstorm with loud rolling guitars show a rawer side of the Black Belt Eagle Scout sound. The second track Sedna continues the expression that the overall sound of her third album is a bit rougher than on the tender 2019 predecessor At The Party With My Brown Friends.
Luckily, Katherine Paul makes a return to these moments right afterwards when the gentle Salmon Sinta shows a more reduced and tender side of her sound. Darkness and light go hand in hand on this spiritual journey and later in the middle of the album tracks like the hopeful Nobody and the sweet lo-fi rocker Fancy Dance bring an element of hope and carelessness to the Black Belt Eagle Scout equation. Her fragile yet powerful voice provides the perfect tour guide for this moment. The Land, The Water, The Sky became a love letter to indigenous strength and healing, crafted in the shape of delicate old-fashioned indie-rock songwriting that was equally infected with elements of folk, pop and 90s garage rock. This fascinating journey culminates in the delightful closing track Don't Give Up which delivers one of the strongest Black Belt Eagle Scout moments yet. "You hear your heart beating, you walk under the trees / Engulfed by beauty, I just hold you here with me." Katherine Paul leaves the audience with a bright musical exclamation mark that spreads a much needed feeling of hope and solace in desperate times. This album became a personal call for reconnection and reconsideration and it's a beautiful journey we are all invited to join. (Norman Fleischer)
Stream It: ► Spotify / ► TIDAL / ► Apple Music / ► Bandcamp
---
Andy Shauf – 'Norm'
Sounds like … dark stories brought to the light of day.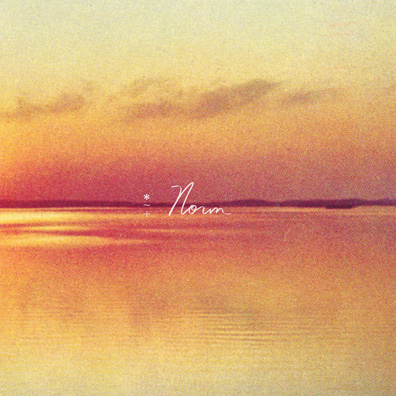 Hailing from Toronto, Andy Shauf might be one of these artists that easily escape your radar and for those who are more involved in sonic arrangements than digging all too deep in intense lyricism this even might be understandable. However, there is great pleasure in grasping a record from the way of the narrative it has to tell and the latest album Norm by the Canadian songwriter is nothing less but a little game-changer to that. In an initial attempt to write just a normal record, Andy Shauf sort of by accident created his most intricate conceptual work to date, built around its central character Norm, who is "not a very good guy", the songwriter admits. But as we get to know him we realise how much there is to discover and even to identify with in this fictionally well-crafted exercise.
"Norm is a story about a guy who is, I guess, kind of confused into what love is. There's a lot with the story that I don't want to give away. It's a dark story", Andy Shauf breaks it down in our recent talk and that just might hint at the appeal of the album narrative altogether in a way. Told from three different perspectives, Norm observes his central character and as seemingly trivial glimpses of him watching 'The price is right' shows (Norm), encounters at the Halloween Store or missed Telephone calls unfurl throughout the gloomy-esque acoustic vibe of the record, there resides an existential and divine essence ("What happens when they die? Maybe eternal life?") and the question of what it might take to be loved in this world. Norm floats freely between these circumstances, sonically mastering the tight rope walk between a slacker acoustic charm and a mystically charged atmosphere of peering into a dimly lit room from the dark chamber as we watch a life unfold, again and again. (Andreas Peters)
Stream It: ► Spotify / ► TIDAL / ► Apple Music / ► Bandcamp
---
Krákow Loves Adana – 'Oceanflower'
Sounds like … a soft rebellion against your own gloomy demons.
Over the past 13 years German indie-pop project Kraków Loves Adana became a reliable and steady source of melancholic yet slightly sombre beauty. There is a certain restlessness that drives protagonist Deniz Çiçek and her musical outlet. Oceanflower is already her seventh studio album and it many ways it does feel like a new beginning after a few turbulent years. The past two albums – 2020's Darkest Dreams and 2021's Follow The Voice – saw Kraków Loves Adana going through a bit of a turmoil in the from of simultaneously falling apart short-term relationship with Italians Do It Better, the Covid pandemic and personal mental health struggles. On these albums the sound took an even darker and more electronic turn which represented a nice new facet of the band's sound. Oceanflower however is a tale of new beginnings, one of reconnection and new found strength. "Some people wanna see the world burn / but I don't / I wanna see it bloom," sings Çiçek confidently in the record's opening track. The sound is brighter, the guitar is back in focus, similar to their 2018's album Songs After The Blue. That new energy is best represented in the lead single When The Storm Comes which got a bit help from former Chromatics singer Ruth Radelet and guitarist Adam Miller. They remained creative friends following the split and another member – former drummer Nat Walker – also supports Çiçek on the grooving In Memories.
Reduction remains still a key element of the Kraków Loves Adana cosmos. These songs never exaggerate, they prefer to keep a subtle simplicity in which the gentle melodies of the artist's guitar and her voice remain the focus, resulting in some truly beautiful songs. Still, admirers of the band's trademark Goth vibes will still find enough nocturnal moments in this body of work like in the gloomy Nobody's Child in which Çiçek's beautiful sings "I'm not more than a contradiction in the stars." There are more moments like this like the bleak A Different Reaction and the quite catchy pop tune Hiding In My Room but it's the softer and brighter moments of hope in which Kraków Loves Adana really shine this time. Love Love Love is not just a gentle tribute to a song by the same title from 00s indie outfit The Organ but a true highlight. Even after the darkest nights a new sun is rising and within comes the hope to make things better than the day before. It's a simple yet timeless message Oceanflower spreads. The album is a much needed gentle mood-lifter for troubled days and a tender reminder why Kraków Loves Adana is a hidden treasure that deserves to be discovered by the world. (Norman Fleischer)
Stream It: ► Spotify / ► TIDAL / ► Apple Music / ► Bandcamp
---
Cat Clyde – 'Down Rounder'
Sounds like … watching the sun set over a tranquil and rural vista.
Cat Clyde chose to mark her first release in three years with a solo album that confronts questions which can be daunting – questions of identity, purpose and connection. And yet, despite the intense and profound focus of her subject matter, the songwriter immerses you in a sense of laidback calm and peace, exploring these concepts with cathartic acceptance.
Mystic Light showcases just how sublime her vocals are – effortlessly rich and warm, certainly never forced or overblown. The accompanying video features the picturesque beauty of the natural world, an appropriate setting to a track which exudes the idyllic and ethereal, discovering the simple beauty which surrounds us. Of the track, she states, "I'm exploring feelings of adriftness, asking for the mystery or magic of life to show her face so I can remember what it's all for." She collaborated with producer Tony Berg, who has previously worked with the likes of Phoebe Bridgers and Taylor Swift, to manifest a unique blend of indie folk. This all paid off and the overarching narrative is made ever richer by the balancing of poetic lyrics, intimate sincerity and meticulous arrangement. As the album concludes with a bluesy Send You Love, Cat Clyde asks "can you feel it", and the answer is a resounding yes. (Elana Shapiro)
Stream It: ► Spotify / ► TIDAL / ► Apple Music / ► Bandcamp
---
Sophie Lindinger – 'Sophie Lindinger'
Sounds like … a fragile processing of heartbreak, longing and desire. 
Some topics require the necessity of a solitary space to think aloud and see what echoes back from the walls, without the dynamic of a crowd of people, such as a band to play new material with. Such is also the development of Austrian artist Sophie Lindinger who is also part of My Clementine and Leyya and has been making quite the fuzz in the local scene while at it. Nevertheless, there was a need for her solo debut record, which is also self-titled and as that, it works through a self-destructive phase of heartbreak, depression, loneliness and learning to love herself again in the end. The result is a most wonderful, intimate and pulsating indie pop record, which mirrors these different stages and renders breathtaking moments of intimate tranquility, inner movement and clear-cut glimpses of happiness.
"My new music is about learning how to fall in love with your own shadow again", Sophie Lindinger has stated prior, an exercise which the journey through heartache, desire and renewal vividly epitomises. As the record hits off with Happy Pills, an intimate slow-dance through bottomless existential dread, the mood is set and it is going to remain a heavy one, needless to say. While the skeleton of the songs remains a barren one, most of the time only fronted by her guitar and a frail voice, Sophie Lindinger creates a sparse atmosphere, but one which reminds one of a tender and heavenly solemn aura, gleaming from far off. I Don't Wanna Meet Her is another touching example, as it starts off with just her electric guitar and Lindingers voice, slowly creeping up the melodic stairs: "How I wish I could be someone else / I'd give All I have I'd just go and see / If anyone would look for me". As in every story of growth and progression, the dark veil is lifted here for at least for some moments, if one looks at Family Tree or Coffee, which bring out a more rhythmic and upbeat adventure to the melancholic party and it truly helps the record experience a more wholesome atmosphere. In the end, the metaphoric shadows remain, but there is light gleaming all around, crawling through the windows into the person looking into the mirror, as Nothing I Know So Well and especially the closing track The Winner close off the record to end the story with a pensive note, although one that puts a smile on your face. (Andreas Peters)
Stream It: ► Spotify / ► TIDAL / ► Apple Music
---
Monako – 'Scared Of The Way I Move'
Sounds like … energetic indie pop with a neo-jazzy twist.
German-Canadian quintet Monako have been buzzing in the indie cosmos for some time now and if it wasn't for the period with the big C we would all have been gathering around their debut sooner – well probably, because who can say that for sure? For what it's worth, their first LP Scared Of The Way I Move is now here and it showcases a lot of reasons why to keep up with the band. Out of the Covid hole of 2020, the process of writing songs for a record together brought the group around singer Sadek Martin-Massarweh back into life, and back into music, as a matter of fact. Their debut LP is the intense chronicle of that time and as that it is an emotionally intense work of art, that channels "raw emotions, hiding nothing", according to Martin-Massarweh.
All I'd Known Was To Lie delivers a fitting entry to Scared Of The Way I Move, as it sprawls out the various sonic ranges this record is capable of delivering. With a solemn atmosphere, shifting from electronic bits to melodic alt-rock twists, the intensity is having its grasp, which transports right to the next Solace (Both My Hands). "From dusk to dawn I never find solace", Martin-Massarweh sings on there, a tune with a strong poly-rhythm and one that works through shame and regret, as the singer confesses. Stylistically, Scared Of The Way I Move is hard to pin down and that is the great fun actually, as Monako freely cross melodic indie pop with acoustic-to-electronic elements, which at times channel nods to the auto-tune excesses of Bon Iver or the rhythmic drive of Foals. At once, there is also a jazzy twist to it, for instance on I Forget or the title track a bit later. These excursions surely create a fair amount of restlessness and yet they also widen the frame for the emotional thickness of this record. "The most important thing was to allow these feelings and talk about them," Martin-Massarweh says. "So the desire arose to give this substantial emotional space in our lyrics as well and not just be a cool indie band". In the end, Scared Of The Way I Move is exactly that, a lush and extensive panorama of a band that has just begun to figure out the range of their expression. And it will be a great pleasure to keep on experiencing the lengths they are about to go. (Andreas Peters)
Stream It: ► Spotify / ► TIDAL / ► Apple Music