Just Mustard
Following a stunning performance at last year's Reeperbahn Festival we fittingly labelled the sound of Irish five-piece Just Mustard as 'doomgaze' because that sums up the hazy yet intense sound of the group pretty good. Yes, we know they've already released a debut album by 2018 but that didn't get as much attention as it should have gotten. They are clearly the most established band in this our new artist round up this year, still we think this is just the beginning. 2019's singles Seven and October already provded that the band around singer Katie Ball is ready to take the world by storm with a sound that feels like a ray of light in an otherwise quite apocalyptic scenario. Just Mustard's music is one of demanding beauty. They already supported Fontaines D.C., they got picked by Robert Smith to support The Cure and they will dominate every festival they'll perform on in 2020.
---
Monako
Hamburg-based Monako have actually been around for quite some time now. What initially started as a collaboration between Canadian singer Sadek Massarweh, Der Ringer's Jakob Hersch and Montréaler Naomi De Lorimier in 2017 took its time to manifest itself on 2018's self-titled debut EP. Monako and 2019's follow-up singles Town and Aside are records that draw strength from their underlying tension – in a triangle between subdued rhythms, Hersch's creative, convoluted guitar textures and Massarweh's heartfelt delivery, Monako's atmospheric tracks map out all kinds of moods, from melancholic contemplation and dreamy swaying to full-blown rocking out. Meanwhile, there's an underlying groove inspired by cosy, soulful rhythm & blues that provides just the right amount of liveliness needed for a compelling live show. Indeed, Monako have gotten around quite a bit already, supporting artists such as Ilgen-Nur, Leoniden and Lion Sphere as well as playing numerous festivals in 2019 (like c/o pop Festival, where we had the pleasure to witness a stunning performance). They're going on tour this spring to present their second EP Take Care due in January, and we believe that you should definitely have them on your radar.
---
Bdrmm
Following a handful of great singles and a really good debut EP called If Not, When? things are looking really bright for British band Bdrmm. The band from Hull also signed to cult shoegaze label Sonic Cathedral which feels appropriate for their elegant sound that mixes dreamy vibes of bands like Slowdive, DIIV and Mazzy Star with a raw post-punk undertone. They already supported Amber Arcades, Gengahr and Trudy And The Romance as well and are heading for a debut album to drop in the first half of 2020. While the sound itself isn't quite revolutionary it is crafted with lots of love for details and the fitting amount of talent you need to deliver it. It's a reminder that not every band needs to reinvent the wheel and it's totally fine to walk down the retro lane every now and then as long as the songs are really good. And in the case of Bdrmm they are so we're looking forward to hear more from the lads.
---
Das Body
Olso four-piece Das Body are a little cartoonish, but in a good way. In the same way that in cartoons, your give up your materialist scepticism in favour of entertainment (well, if I wanted the laws of physics to be observed I wouldn't be watching Animaniacs), the Norwegian band's take on pop throws the rules out the window. With their theatrical choral harmonies, rubbery melodies and ability to pluck any genre at will out of their musical playbox, they build their sound from bright colours and adventurism, far removed from the dour functionality of most modern pop music. And while being fun is fine, and many bands pay their bills with it, it's not all they are. Behind the shapeshifting pop, vocalist Ellie Linden is a compelling presence, and one who's not afraid to stick the emotional knife in, with songs like Graceland and Know My Name brutally raw and affecting. The Das Body EP, released in 2018, is one of the most impressive debuts by a new artists in recent times, and with a splatter of new singles out last year, they look like ones to watch in 2020. (Austin Maloney)
---
Tara Nome Doyle
Born and raised in Berlin, her parents being from Ireland and Norway, singer-songwriter Tara Nome Doyle has always known both the rush of urban restlessness as well as the purity of untouched nature. Already having played alongside Kat Frankie and with Max Rieger from the German punk band Die Nerven, her music embodies these inner conflicts: Tender, soothing and stirringly delicate, her songs expose slow and airy melodies that time and again force their way into fervent crescendos, addressing issues of crises, personal insecurities and the quest for belonging. Only aged 22, but with a rare sense of determination, Tara Nome Doyle creates in her songs an atmosphere challenging the realm in between sadness and joy, fear and courage, gloom and weightlessness. Her voice meanwhile resides at the core of the songs, with much virtuosity meandering through her inner landscape, transforming the sense of unharmed purity into the maze of modern disorientation. Following her first EP Dandelion, released in November 2018, the debut LP Alchemy is scheduled for January 2020 and we are sure to hear more of this artist in the course of the new year.
---
People Club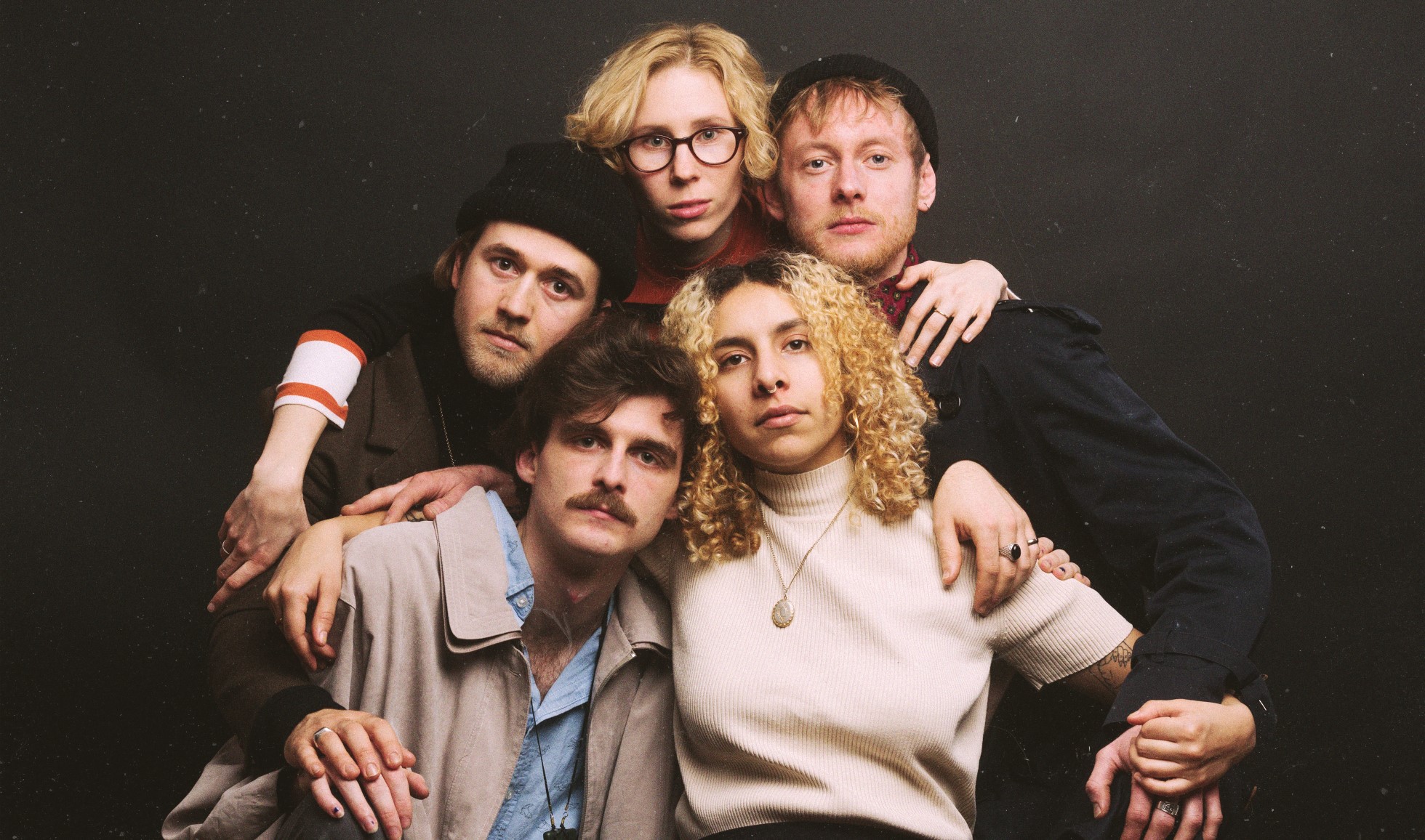 Take five skilled musicians from across the globe and throw them together in Berlin, and you get People Club. While they hail from and reside in different parts of the anglophone sphere, their music is firmly rooted in the American tradition of Motown soul and funk music. But their brand of funk-meets-chill-pop is indeed more refined than its winsome appearance suggests: Sarah Martin's characters try to hold on to their partners (Perfume) or wish they'd die already (Kil Scott), they fend off philanderers (Playaz) or homophobes and elicit one or another witty line while they're at it (Who I Call My Baby). And when her unmistakeable voice interlocks with her band's luscious grooves, something truly infectious happens that is best experienced in a live setting. While we wait for the quintet to hit the road again, check out their debut EP Kil Scott and double A-side Lonesome/Bette, which have been approved by our colleagues from Clash and played on radio around Europe already.
---
Beverly Kills
Gothenburg has a strong shoegaze and postpunk tradition, and Beverly Kills are the latest in that line to emerge from the city's music scene (even if the band members themselves originate from all over Sweden). If you've seen them live, you'll already know they're musical tornado chasers, whipping up a storm of guitar noise and riding that storm's energy through their high-octane, relentless post-punk songs. Latest single In This Dim Light gives the listener a good idea of what they're about – it guns along with unstoppable force, but also showcases their mastery of tension and release, pulling the grunge back at times to ratchet up the intensity before releasing it in a rapid attack of cathartic noise. Along with that, they've got a nose for a melody when they need it, along with a softer, warmer side on songs like Dreamless. And at the moment, they're only five songs into their career – but they've got so much potential the next five could take them anywhere. (Austin Maloney)
---
Mount Winslow
German city Paderborn is not known for a rich history of pop musical exports but the guys from Mount Winslow might change that. Their debut EP Burden Of Time was released last March and it's musical profoundness and lyrical substance really left a mark. If a traditional definition of 'independent rock' still exists Mount Winslow are pretty close to the music's essence. They are not trying to make charming friendly indie-folk gems for streaming services, their music aims for emotional depth, isn't afraid of jazzy twists and turns and sounds refreshingly old-fashioned. Like early Coldplay and Death Cab For Cutie, similar to Ben Howard the band puts the songs and their substance in the foreground, bringing a much 'less is more' attitude to the table. Mount Winslow aren't aiming to become the coolest new band of the scene and maybe that attitude combined with their wonderful songs might help them to actually get a bit closer to that goal.
---
Working Men's Club
With only three songs released so far, Working Men's Club already gained the attention of acclaimed British indie label Heavenly Recordings (which signed them) and ours as well. Their sound feels like a restless mixture of traditional post-punk bleakness combined with a certain 80s techno vibe. They already toured with Fat White Family and got their latest single Teeth reworked by Factory Floor's Gabe Gurnsey so the scene kids are already on board for this hype. There's a furious and dark energy spreading from the sound of Working Men's Club, an infectious vibe that might be best experienced during one of their sweaty live shows so you better buckle up when these folks show up at a club near you throughout 2020 as it's going to be a massive affair.
---
Find more exciting new artists in our LISTEN AHEAD playlist on Spoitfy which we update every Monday.