Elbow – 'Flying Dream 1'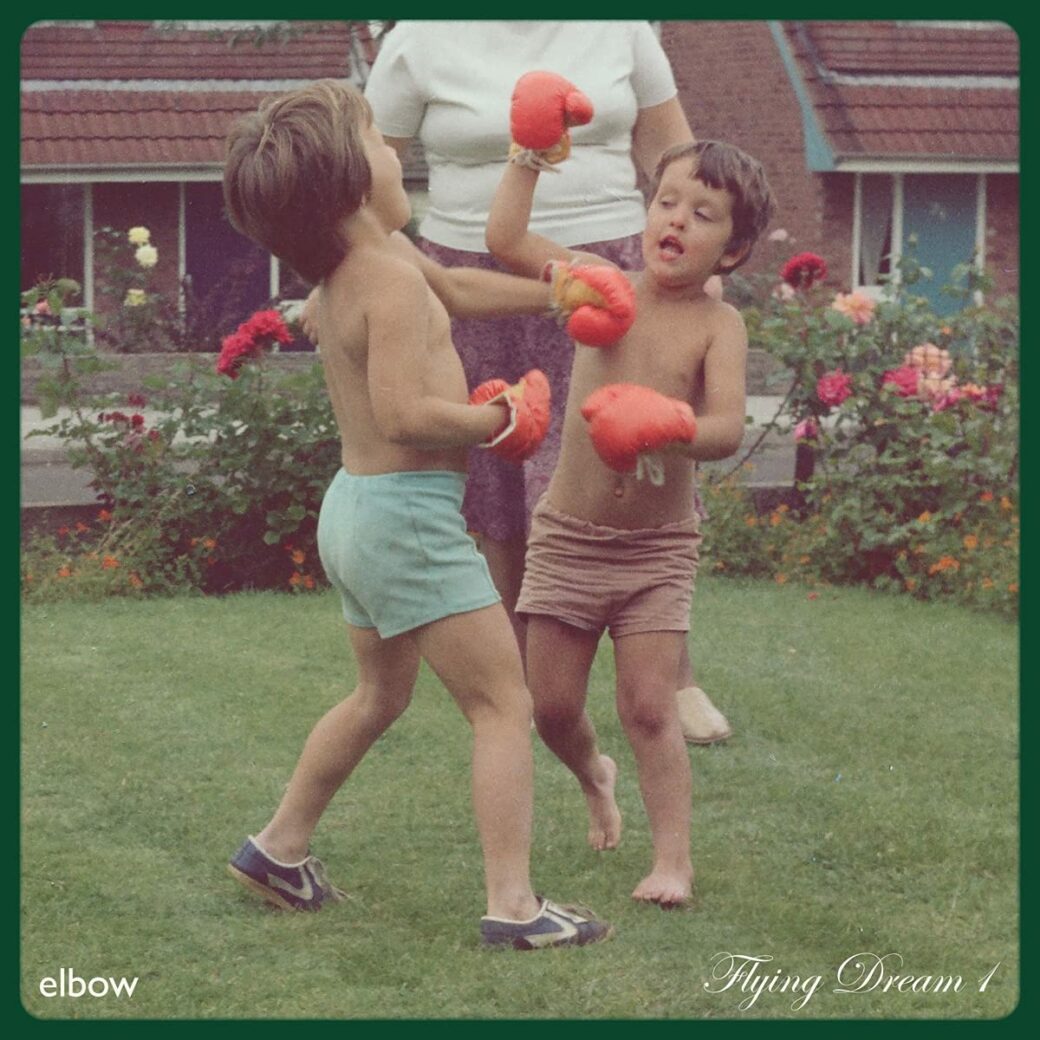 Sounds like … an honest moment of reflection, freed from any arena anthem expectations.
Not few of us used the past almost two(!) years of the global Covid-pandemic to reflect upon our lives, privileges, the paths we walked to get to the point where we are right now while simultaneously also envisioning what else is there for us beyond the lockdown life. For a band like Elbow whose music always came with that warm and reflective notion such a historic moment feels like a perfect setting to create a new record. Instead of following their usual patterns the circumstances that lead to their ninth studio album called for a change. During the first lockdown the band kept themselves and their fan base active by creating the sweet elbowrooms sessions that were also released as an album in 2020. Forced to work separately on sketches they used late night video calls and digital tools to pass ideas around and … well, simply tell each other how they were doing. It was a new experience for Elbow, a very personal one and a moment that tightened the group even more after 25 years together. Eventually these sketches became songs and they decided to record them all together at the Brighton Theatre Royal, a place that was forced to shut down for the longest period in 200 years. While Flying Dream 1 is still ultimately an Elbow record it shows the band in their most vulnerable and intimate state so far, creating a cohesive feeling of love, tenderness and understanding that is deeply shaped by the times it was created in.
While 2019's Giants Of All Sizes dealt with personal loss and the decline of British democracy, resulting in quite angry moments for Elbow standards this new album is the opposite of that – very personal, reduced, not aiming for big arena anthems and sing-a-longs. Instead it was inspired by albums like Spirit Of Eden by Talk Talk or PJ Harvey's Is This Desire and all those albums that freed themselves from creative guidelines. "Step into the air / like I'm fallen snow" sings Guy Garvey in the opening title-track as he travels back to his childhood home, trying to remember bits and pieces of those days. It's also a nice callback to the band's early days (remember that there was Flying Dream 143 on their second album Cast Of Thousands). The story Garvey is telling feel really personal, partly nostalgic but overall thankful and loaded with love and he still got one of the scene's most distinctive voices to deliver those stories. There aren't any obvious hit singles on Flying Dream 1. The beautiful love song Six Words might come closest to that idea but don't expect another One Day Like This here. Instead these songs tend to blend into each other … from the sinister jazz of Is It A Bird to the floating ambient textures of Come On, Blue. It all flows and morphs into one big musical piece. The Seldom Seen Kid is an obviously nod back to the band's famous Mercury Prize winning album and their title-giving friend, musician Bryan Glancy who passed away in 2006. According to Garvey the first musical sketches of the track suddenly made him remember his friend and he envisioned a fictionalized scenario where Glancy would dance with his wife and then the track basically wrote itself. It are stories like this that might capture the vibe of this album best. Flying Dream 1 is an unusual Elbow record; unlike usual the band isn't throwing their arms around the entire world – just around their closest circle. And I guess we all learned that lesson over the past months. It's a tender call to take care of each other in difficult times – and there's still barely any better band around who can pull off that job so effortlessly like these lads. (Norman Fleischer)
Stream It: ► Spotify / ► Apple Music
---
Holy Other – 'Lieve'
Sounds like … witch house is back on the menu, kids!
In that chaotic heydays of the blogosphere ten years ago it felt like the next big musical hype was just around the corner. And if that wasn't the case, Pitchfork and Co. were eager to create one, resulting in the birth of classifications like 'chillwave', 'synthgaze' and 'witch house'. The attempt to label an adventurous new generation of artists who were all about leaving the whole label understanding behind might happened with good intentions but for an artist like Holy Other it's not really helping. The mysterious, name and faceless producer released only one album – 2012's praised Held – and managed to simply vanish as quickly as he popped up on the musical landscape. Now, almost one decade later he finally resurfaces with a follow-up that continues to walk the dark path of its predecessor while still not being caring about anything else besides the music. No press shots, no additional information, no record company – Nine years later Holy Other is still all about the music an honest and truthful experience of it freed from any expectations. In this modern world that is still a brave choice but one that ultimately pays off when you decide to give Lieve a spin.
Emerging from an extended stay and the Bidston Observatory on the Wirral where the producer recorded lots of sounds his sophomore album continues the vibe of his debut LP right from the beginning. The short intro Dirt Under Your Nails sees the sound slowly creeping in before the title-track unravels that familiar slow tumbling groove while also adding a really wonderful saxophone part from Daniel Thorne on it. A lot of Holy Other's sound still exists in the spaces between, is loaded with reverb, twists and strange takes every now and then while ultimately following a sort of red line in form of a slowed down groove. Sometimes that can be a hard pounding kick like on Absolutes, sometimes it are softer percussive moments like on Groundless. In-between the pitched vocal samples create a ghostly affair although they appear to be not the spooky kind of ghosts, it seems. On a track like Heartrendering the gentle string synths give that dark sound of Holy Other a gentle hopeful twist, something that also made Held so wonderful and still works great on Lieve. Although one wouldn't mind a more frequent release strategy from this gentleman the rare of appearances of Holy Other might actually benefit the music. Otherwise you might get jaded by some of the repeating patterns. Lieve isn't reinventing the Holy Other formula at all but the fact that it exists and allows us to explore this special universe a little bit more is the best possible argument for this album. (Norman Fleischer)
Stream It: ► Spotify / ► Apple Music / ► Bandcamp
---
Kraków Loves Adana – 'Follow The Voice'
Sounds like … the dark side of the bedroom pop formula.
The level of productivity that Hamburg-based wave pop duo Kraków Loves Adana shows is quite impressive ever since they decided to go full-DIY a few years ago following the release of their third full-length Call Yourself New in 2017. The band's sixth studio album, Follow The Voice, arrives only a little more than a year after its predecessor Darkest Dreams. And in-between those months they found time to put out another EP as well as a few stand-alone tracks. Well, the global pandemic surely was a benefit here although the new record has been envisioned for quite some time. The title-track was actually the starting point of their short-lived love affair with Johnny Jewel's Italians Do It Better label which didn't work out in the way they hoped for, leaving some of the tracks in a state of limbo and resulting in a record that felt a bit half-baked. Darkest Dreams was still solid Kraków Loves Adana material but to me always felt like it was trying a bit too hard to please Jewel's Chromatics formula. Well, one year later the iconic synth pop band parted ways with its former mastermind and Kraków Loves Adana and mastermind Deniz Çiçek ironically deliver the best musical argument to become Chromatics' official successors while keeping their initial qualities intact. Follow The Voice is 100% the band and Çiçek's vision and feels more like a return to their DNA and a logical continuation of 2018's tremendous Songs After The Blue album.
The foundation of the duo's dark qualities is Çiçek's outstanding songwriting and the ability to reduce these songs to their core without taking unnecessary detours. A synthesizer, a gentle guitar, a reduced drum computer and the sinister timbre of her voice are the key elements of these tracks. All My Life is a fitting way to open the album as it highlights all the qualities, unfolding a melancholic longing while also creating a melody that's about to stay in your head for the rest of the day. Freed from Jewel's production on the initial 2019 release, the resurfaced title-track also benefits from that attempt. Once again, Kraków Loves Adana explores their horror film love in a song like Dream House that comes with a spooky synthesizer hook that might feel out of tune but ultimately is just at the right place. Çiçek writes bedroom pop anthems with gothic attitude but keeps the tools to a basic minimum, so it's the antidote to Billie Eilish despite you might also spot a few similarities. Sometimes things get a bit groovy like on the pumping Taint My Mind that feels like a forgotten B-side from the early days of the Pet Shop Boys or New Order. See You Shout is another one of this restrained floorfillers that other artists would have turned into a full-blown pop tune. Same goes for the final song Close The Blinds. Kraków Loves Adana could go cinematic, they good go widescreen on a song like this but they decided to keep it raw, lo-fi and very intimate. Follow The Voice is a record that showcases the emotional power of Çiçek's songs. The fact that she recently labelled it as a 'transitional' record and already finished the works on album no. 7 is a vital sign that these folks aren't done at all right now. (Norman Fleischer)
Stream It: ► Spotify / ► Apple Music / ► Bandcamp
---
All The Luck In The World – 'How The Ash Felt'
Sounds like … ethereal flights to enjoy on a lazy November afternoon.

About three years after 2018's A Blind Arcade, the now Berlin-based Irish trio All The Luck In The World have released How The Ash Felt, a record that is the intense product of several years of hard work, writing in different countries and of courses phases of long separation due to the still ongoing pandemic. "We're at the stage where we all understand each other's perspectives so much that we can write as one," Ben Connolly of the band has stated prior to the release. And indeed, How The Ash Felt feels like a grasping product of the mind, bringing together a gripping dimension of sound complexes and a cathartic lyricism that arises out of that in a matter of unafraid honesty confessional intimacy. 
While the themes of the record centre around grief, heartbreak and downright anger, How The Ash Felt is quite strong at creating a sonic fundament that neatly weaves together these emotional outpourings with lush and ethereal surroundings in the electronic textures it works with. Five Feathers in the beginning isn't even as persuasive here as is the celestial and wiry Waves (Poem). Basically derived from an actual poem, this expansive gem embodies the cyclical motion of tides and waves. Things do get more hooky and rhythmical as in Only Avenues, Talons or Hollowing, though the heart of this record is built around a dreamy signature. Glittering electronics touch on mellow vocal arrangements, built on lush sonic surroundings which do not fail to lull in, going on in seemingly endless spirals of harmony and sonority. All The Luck In The World may have just entered a new phase in their musical endeavours with their third record. If you manage to blank out the actually grave lyrical content they do wish to transport, How The Ash Felt does have a lot of peace to on a musical level. And that's quite something to achieve, isn't it? (Andreas Peters)
Stream It: ► Spotify / ► Apple Music / ► Bandcamp
---
Chris Liebing – 'Another Day'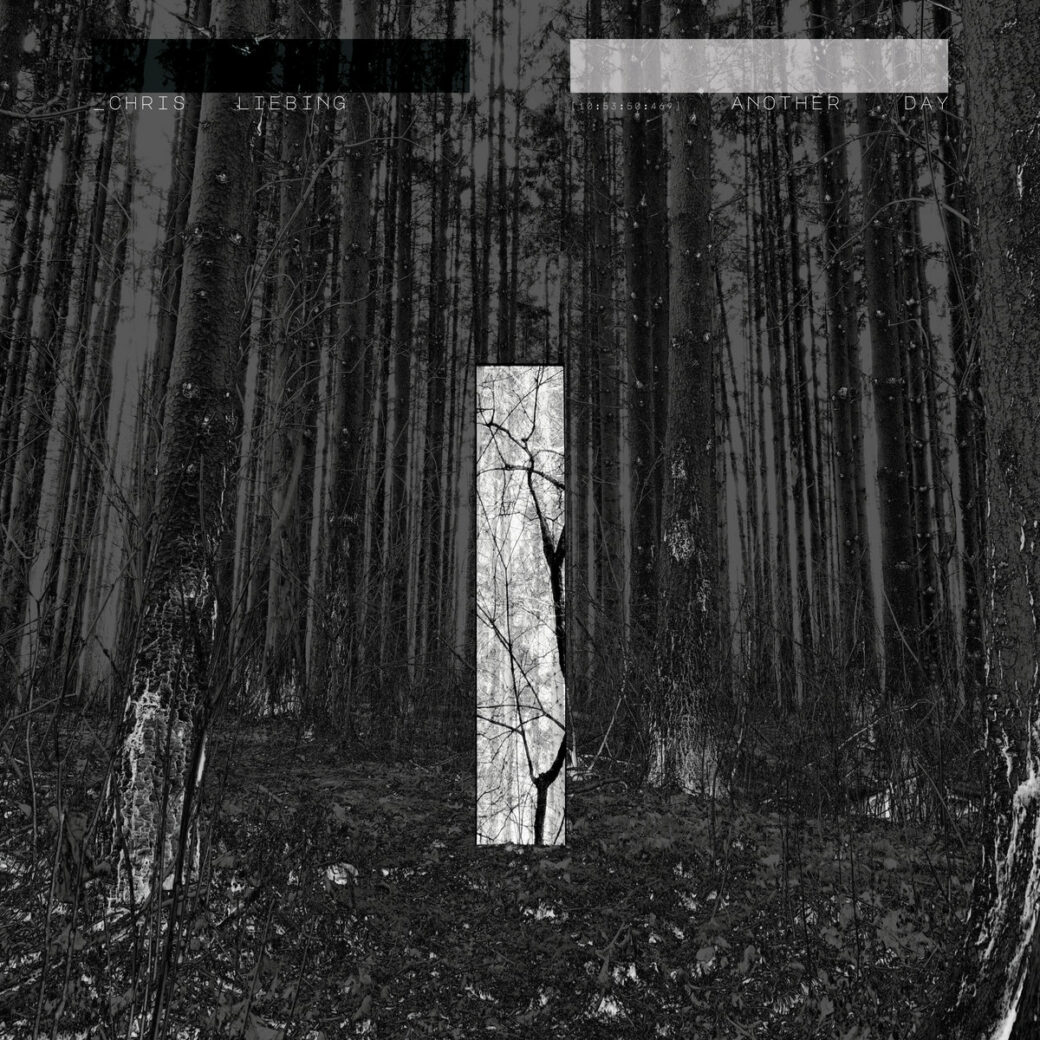 Sounds like … cinematic synthesizer soundscapes, built upon a techno DNA.
When acclaimed German techno expert Chris Liebing debuted on Mute Records with Burn Slow in 2018 it was a surprise in many ways. Instead of pumping sparse floorfillers he presented a variety of twisted electro pop tracks with nods to Liebing's roots in 80s dark wave and luckily the follow-up continues that path and tries to intertwine the worlds of techno, ambient and experimentation a bit more. Together with frequent collaborator Ralf Hildenbeutel and lots of other fascinating vocalists Liebing crafted ten tracks that aren't just about his own vision but also those of the artists that helped him shaping these tracks. Unlike on Burn Slow the producer stepped away from setting any lyrical themes – instead he let the cooperative creativity guide the record's way. However, things are getting obviously a bit dark again. Fault Line is a gloomy and quite literally also a ghostly start of the album as it features one of the final performances by Miles Cooper Seaton of Akron/Family who sadly passed away this February. It sends shivers down the spine and sets the right tone for what's about to follow. Patterns comes with a haunting vocal contribution by Sink Ya Teeth member Maria Uzor who delivers a bewitching performance while the nerve-wrecking bassline creates a feeling of constant tension that gets disrupted by a brighter melody towards the end.
Another Day is burning less slow than its predecessor, Chris Liebing allows the club spirit to take part in this as well although it's way subtle then on some of his previous releases. Instrumentals like 10 West and Something Half Way deliver gentle minimal techno DNA while the Tom Adams-featuring Circles might start like a grooving 80s pop tune but quickly morphs from Top 40 radio to Berghain territory. "In the night we are dancing / I feel alright" feels like a fitting credo here, indeed. Further collaborators include Polly Scattergood who adds a sensual note to the title-track and Ladan (fka Cold Specks) who lifts Whispers And Wires to a higher level. Chris Liebing and his features guests walk a tightrope between the familiar and the unknown; they create cinematic soundscapes right next to nasty dark techno vibes in a very intuitive way. After almost 30 years in the international techno music scene it's a joy to witness Liebing explore new levels of his own musical possibilities, challenge himself and the audience, resulting in a shining dark synthpop gem all lovers of electronic music should give a chance this fall. (Norman Fleischer)
Stream It ► Spotify / ► Apple Music / ► Bandcamp
---