Spiritualized – 'And Nothing Hurt'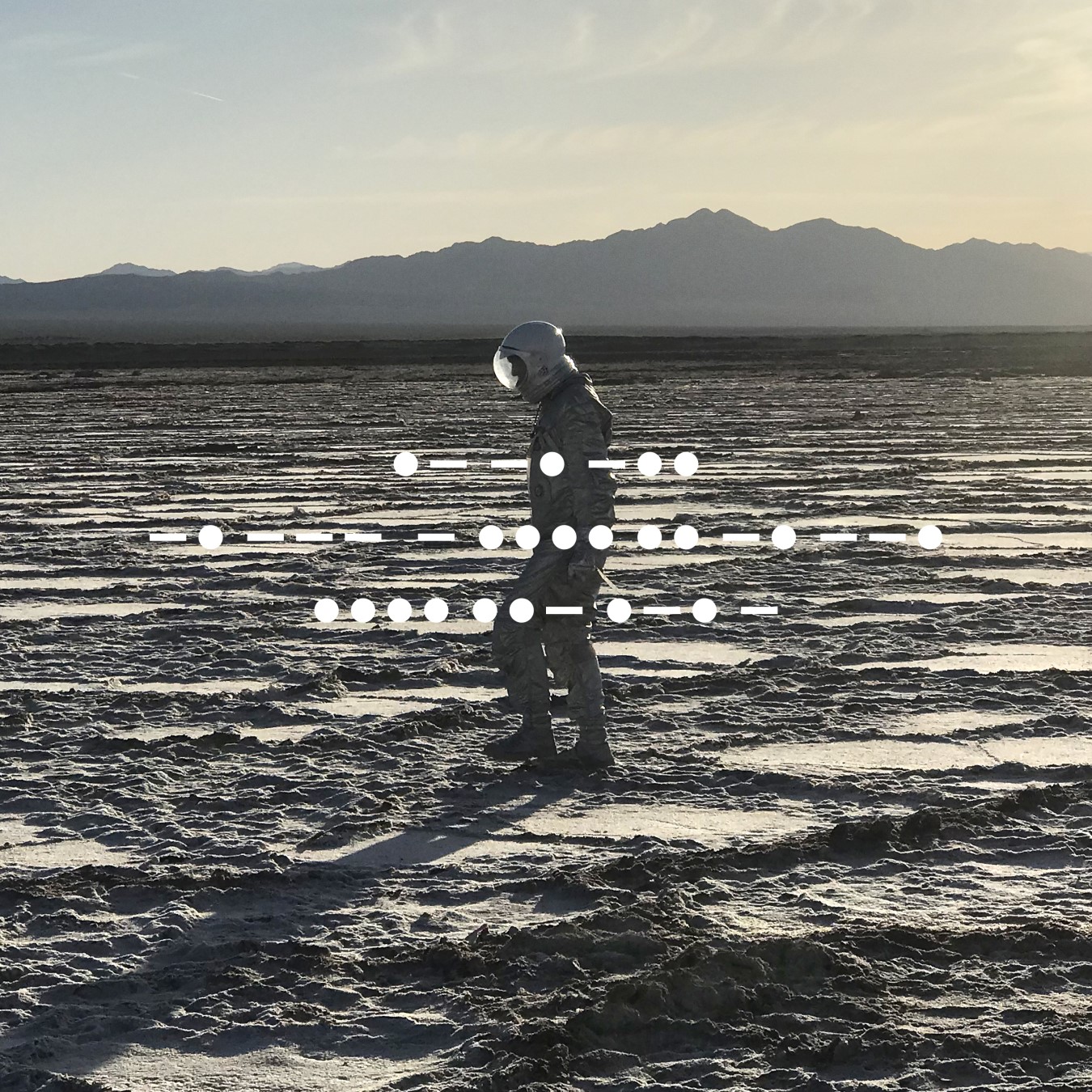 Aware of his status, Jason Pierce once more took his time to forge an unexpected little treasure. The Spaceman is alive and well.

With every Spiritualized record, you ask yourself: What is left to expect from a man with a career like Jason Pierce's? And with every Spiritualized record, you realize that that career is not a coincidence but the very reason why he's still around, still relevant, still a goddamn brilliant musician. The Spaceman's more or less solo project with the ever evolving line-up is up to today the legitimate successor of the legendary Spacemen 3. Aware of that status, the man definitely takes his time for every further step he takes on that path: Six years passed, in this case, since Sweet Heart, Sweet Light. A time well spend obviously, since it's fair to say that And Nothing Hurt is not far away from the 1997 masterpiece Ladies and Gentlemen We Are Floating In Space. And the most amazing thing about it is, that Pierce boiled down his kinda solo project to an actual solo project. Every piece of sound on this record was created by him and him alone in the studio.
Even the biggest sceptic should be quickly turned by the superiority of the material. The album's opener, the beautiful build-up of A Perfect Miracle, is nothing short of a heart-wrenching little diamond. Another previously released track I'm Your Man lays false trails wherever it can. Here It Comes is a song that in all its twisted pop appeal should give Mr. E some sleepless nights. Let's Dance circles out into space in the most nerdy close dance imaginable. You see where this is going, as these are the first four tracks. And Nothing Hurt is, of course, a lie; maybe a retrospective cover-up for pain you don't always want to admit you've gone through. Because, hey, looking back, it wasn't all that bad, right? In that moment though… Jason Pierce is a master of getting to that point; drenching typical heartbreak pop moments in restive structures, psychedelic extravaganza and trenchant ugliness. (Henning Grabow)
Song to get you started: Here It Comes (The Road) Let's Go
Stream it now: ► Spotify / ► Apple Music / ► TIDAL
---
Mothers – 'Render Another Ugly Method'
Smooth and edgy, vulnerable and steady, body and mind – Mothers' sophomore LP plays with the opposites and finds its strength in the place right in between.
It only takes 20 seconds to be drawn into the very own mood of Render Another Ugly Method: Dreamy and psychedelic guitar soundscapes, a smooth but unsteady beat and singer Kristine Leschper's shining voice leading through the misty soundscapes. Then, after two minutes, a surprising twist, one of many of the record: The beat becomes groovy and tangible, nearly unison with the guitar picking. Rhythm and melody switch from a trance-like, monotone, even hypnotic groove to an anxious, unpredictable and hasty one with a life on its own. It's this play with opposites, that peaks through all the eleven songs on the second Mothers record and it becomes a leitmotiv.
Leschper's hypnotic vocals float above all in a constant manner: When her soft, vulnerable and sometimes dissonant voice swifts over reduced instrumentals, gets lost and found within the thickest of hazy sounds, she more than once reminds of Jefferson Airplane's Grace Slick. Unconditionally honest within a range from intimate whisper to controlled outbursts. The eleven songs seem fragmentary, being pulled apart and build together over and over until all pieces find their place. No fixed song structures, no repeating verses or hooks. The songs are floating, costately moving, changing and thus making their way into body and mind. The first single Pink stands out as the most straight one, reaching a hypnotic state by a constantly increasing intensity stretched over nearly seven minutes, bevor ending in a furious outburst and distorted sounds. Leschper herself calls the new Mothers record 'an assemblage of personal vignettes and imagined scenarios that examines consent, escape of the body, power and powerlessness, and the act of making.' I would just call it an excellent piece of trippy psychedelic folk music and invite you all to experience this one. (Abhilash Arackal)
Song to get you started: Pink
Stream it now: ► Spotify / ► Apple Music  /
---
Chris Liebing – 'Burn Slow'
A surprisingly fresh and gloomy restart from this established character of the techno scene.
Despite being active in the electronic music scene for almost three decades and already releasing full studio albums in the early 2000s, Burn Slow feels like a debut album in many ways for Chris Liebing. With almost fifty years the acclaimed techno DJ and producer releases his first full-length on Mute Records, the label that was responsible for his musical socialisation in the 1980s. Depeche Mode, Nitzer Ebb, Yazoo, DAF – they all shaped Liebing back in the days but it took him a few years to finally turn this influence into compositions of his own. His latest remix work for Goldfrapp and Depeche Mode finally laid the foundation to this new project. Burn Slow became a celebration of nocturnal beauty, mixing dark ambient with gloomy techno and an overall love for that special 80s goth feeling. And he's not alone as Mute labelmates Cold Cave, Polly Scattergood and the almighty Gary Numan deliver mesmerizing spoken word contributions.
Burn Slow is a concept record, an ongoing and well-crafted story the slowly unfolds itself over the course of these ten tracks. So Then … starts the album with a sense of impending gloom and a noisy finish, immediately recommending itself for any upcoming Blade Runner-like dystopian movies. Right after that Zero One and the pumping And All Went Dark see Liebing return to this techno roots although he's clearly not aiming for the dance floor here. Instead tracks like the Trentemøller-like Novembergrey and the outstanding almost 20-minutes-long Trilogy use the pumping kick drum as a guiding light and engine on this dark highway to move the record forward. Next to that nightly road plenty of sounds, aural distractions and fragments of melodies show up every now and then, inviting the listener do dive deeper into that fascinating musical cosmos. The love and passion of Chris Liebing for this sound are sensible in every second, making this album a must-listening experience for all lovers of dark electronic sounds. (Norman Fleischer)
Song to get you started: All Went Dark (feat. Polly Scattergood)
Stream it now: ► Spotify / ► Apple Music / ► TIDAL
---
Thomas Fehlmann – 'Los Lagos'
The iconic German techno mastermind isn't done yet exploring the limits of his favourite genre.
'To techno is to deconstruct and rebuild again, to set up an area of tension and lose it in the flow of grooves.' – The way Thomas Fehlmann tends to describe the genre in which he established himself tends to be as poetic as the sound he creates. Being there right from the start of the movement the 61-year old icon remains joyfully restless when it comes to techno. His 7th studio album (and the 4th one on beloved Cologne-based Kompakt Records) is – in his words – about 'inventing, inverting and changing the emphasis'. Los Lagos ('The Lakes') is a record like a blueprint for techno complexity. It's head music, performed with a lot of heart as the eight tunes deliver a hypnotic take on familiar structures, expanding them to a trippy adventure.
The opening tunes Löwenzahnzimmer and Window are grooving on a slow-shuffling four-to-the-four beat, a deep bass groove and playful electronic sounds. It's bleeping and peeping everywhere as Thomas Fehlmann takes his decades of experience to new creative heights. Sometimes things get a bit darker (Tempelhof, Triggerism), sometimes a bit lighter (Freiluft, Neverevernever) but most of the time it feels as if an unspoken pressure dominates the record, unravelling itself in a hypnotic urgency that might also fascinate you if you aren't the biggest techno music lover. Fehlmann isn't interested anymore in ultimately pleasing drugged Bergheim tourists, he's constantly trying to push the boundaries of his own music and understanding. Los Lagos is a challenging but also quite fascinating listening experience. 'It was time to take a turn, follow my heart and head where the sun rises, or sets', Fehlmann explains the record and I honestly got nothing to add here. (Norman Fleischer)
Song to get you started: Window
Stream it now: ► Spotify / ► Apple Music / ► TIDAL
---
BRTHR – 'A Different Kind Of Light'
Who would have thought that two musical brothers from Germany can create such a profound piece of Americana folk?
With its release in early September A Different Kind Of Light arrives more or less in time and only slightly delayed to work as a soundtrack for warm summer nights and long smooth car cruising trips on the country road. Still, the sophomore record by BRTHR is now officially applying to become your favourite late summer record, after its lead single Harder Each Day has been opening our Sunny Indie Vibes playlist for quite some time now. Although Philipp Eissler and Joscha Brettschneider are hailing from South German city Stuttgart their sound is basically as Americana as Americana can be. With a fascinating precision the two friends recreate the sound of Neil Young, J.J. Cale and Fleetwood Mac and transport it into the hear and now. Right with the smooth opening track One More Night the two lads unfold this relaxing and sunny vibe that carries the entire record like on a warm summer breeze.
A Different Kind Of Light feels like a soulful and tender mixtape to play while enjoying the season's final rays of sunlight, mixing grooving and uplifting tracks like Love Me Like You Do and Waiting On The Day right with more laidback and melancholic ones like Down The Line and Tea Cup. BRTHR's thoughtful songwriting is crafted with a love for detail within the old-fashioned sound as well as with an element of hope that carries these songs and prevents them from falling into despair. This is a lovely little indie/folk gem that invites all listeners to slow down for a bit, take a deep breath, escape the accelerating character of modern society and regain strength through these sparkling song wonders. Ain't nothing wrong about that, right? (Norman Fleischer)
Song to get you started: Harder Each Day
Stream it now: ► Spotify / ► Apple Music / ► TIDAL
---