Poliça – 'When We Stay Alive'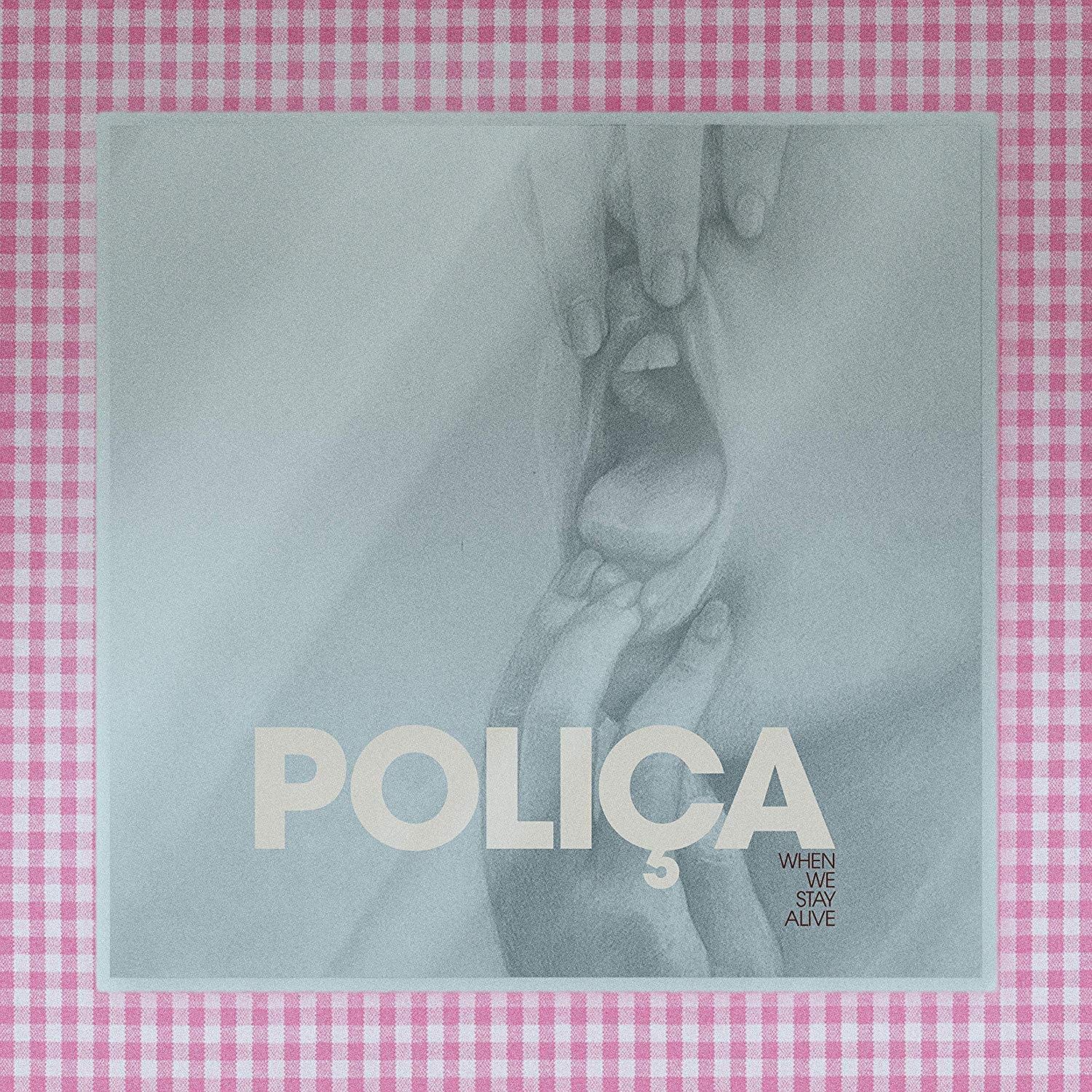 Sounds like … a breath of fresh air after emerging from glacial water.
After Poliça's collaboration with Berlin-based experimental collective s t a r g a z e on Music for the Long Emergency released 2018, the band is back with a deep dive to their melancholic synth-pop roots. Sometimes it is inescapable to review an album without mentioning the obvious circumstances it was influenced by. This is the case with When We Stay Alive: In early 2018 frontwoman Channy Leaneagh fell off her ten feet tall roof which left her immobile, wearing a brace, and unable to attend to basic daily tasks. But it gave her and the other band members, bassist Chris Bierden, drummer Ben Ivascu and Drew Christopherson, and producer Ryan Olsen, time and a new perspective on how to spend it. The mind is a curious thing, even or maybe especially when traumatised and hurt, it can reach heights unimagined before. This record is a declaration and a pledge to the forces that shape and reclaim experience.
The energy of the album is quiet, reassuring, and reliable – like a friend holding your hand until you decide for yourself to let go of it because the next step can only be taken alone. Driving, first single and opening track, sets the listener up for their journey with its clear drumbeat and lyrical repetition, the soundscape reminds of listening to the same song again and again while looking out of a car window. It is nature, human and environmental, which connects each track with another. One is lead to TATA, a song about a local Minneapolis conflict between Leaneagh's community and Northern Metals, a company accused of lead pollution, and the power of anger which can separate or unite people. On Feel Life as well as Be Again, the singer explores her own trauma, not only the aftermath of her accident but also her experiences of sexual abuse by reframing the narrative and emancipating the mantras attached to it. This density enhanced through the clash of hefty bass echoes with falsetto notes is released by the lightness of Steady's acoustic string notes and Forget Me Now's intro resembling soft waterdrops falling off a cave ceiling. "Count your blessings now" – and you might be able to come out the other side. When We Stay Alive is a cathartic and life-affirming album, reminding us that the quiet lows can bring out our true strength and rewrite personal experience. (Anna-Katharina Stich)
Stream It: ► Spotify / ► Apple Music / ► TIDAL
---
Destroyer – 'Have We Met'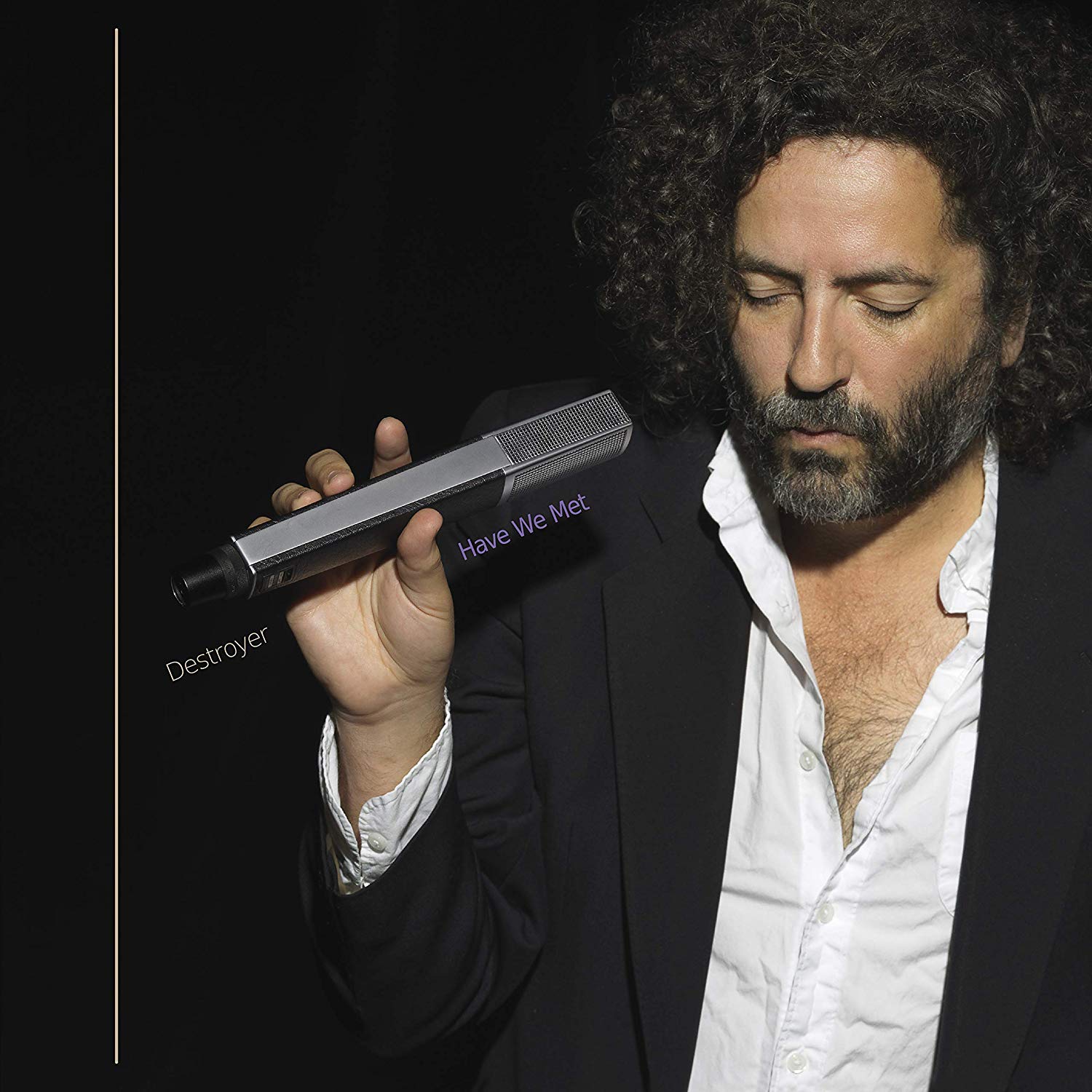 Sounds like … bleak poetry meeting nostalgic pop romanticism.
Dan Bejar's ambivalent relationship with popular music is as entertaining as it is rewarding for the listener. In the past 25 years his musical project Destroyer went through various stages, always trying to avoid the obvious pop structures while simultaneously being attracted by them. His earlier work did a good job in hiding this but 2011's breakthrough record Kaputt was a game-changer on many levels, rearranging the Destroyer formula and opened it for a more accessible and electronic sound without losing the odd character of its main protagonist. In many ways, the twelfth studio album by Destroyer is the most consequent peak of that relationship, making it Bejar's most accessible release so far. He's still fighting the pop while also giving it a big hug, resulting in a fascinating 'fight' if you like to put it that way. The cinematic opener Crimson Tide is a prime example here. The beat is straight forward, the bass is grooving and the piano plays a gentle melody while Bejar unravels a cryptic stream of consciousness in his lyrics á la "Chicken-shit singers, paying their dues." Right from that strong start Bejar takes us on a journey into is subtle and bleak cosmos. Mostly recorded in solitude at his home studio, producer John Collins and guitarist Nicolas Bragg add the special Destroyer flair to the equation.
Don't get me wrong, there's still room for experiments here. Tere's the ambient-textured The Television Music Supervisor in which Bejar reflects on this unique profession in his own mumbling way ("I can't believe what I've done") or the reduced University Hill that underlines the bedroom production charm of the whole record. Besides that the catchier moments dominate Have We Met, resulting in the smooth Kind Dark and the joyfully grooving It Just Doesn't Happen. Even the funky Cue Synthesizer comes with a certain charm besides its cryptic and notoriously bleak lyrical content in which Bejar repeatedly states: "The idea of the world is no good." And no, it surely isn't but there's a wholesome optimism in many musical moments on the new album which is kind of fascinating when you compare it to the often sceptical approach of the songs itself. It's Destroyer's talent for melodies, good hooks and this special shimmering atmosphere in the music that makes Have We Met so efficient. It underlines the Canadian's status as one of today's most underrated songwriting geniuses and I'm pretty sure he feels more than comfortable in this position by now. (Norman Fleischer)
Stream It: ► Spotify / ► Apple Music / ► TIDAL
---
Sløtface – 'Sorry For The Late Reply'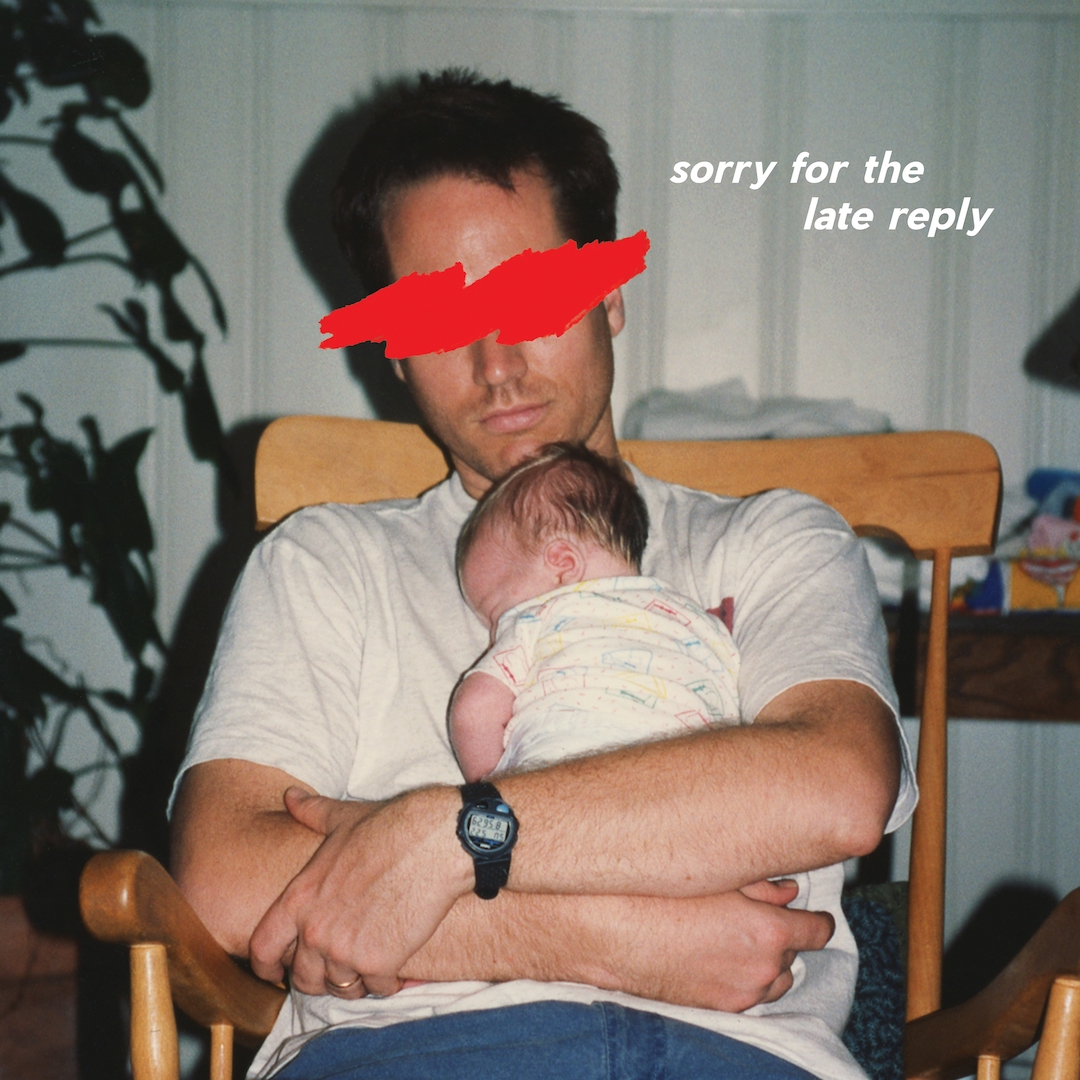 Sounds like … Norwegian rockers hit even bigger heights on album two.

When Sløtface started out back in Stavanger, they probably didn't anticipate that their journey upwards would include being featured on CNN, taking time out from SXSW in 2017 to talk about the dangers of Donald Trump. Strange adventures aside, it's been a generally meteoric rise for the band, which culminated in their excellent 2017 debut album Try Not To Freak Out.
But their second album, despite coming with a lead single called S.U.C.C.E.S.S, find vocalist Haley Shea sounding less like she's at the top of the world than standing in the middle of fragments of what used to be hers. Her relationships are broken (Stuff), she's met the end of her tether in an unfriendly airport (Crying In Amsterdam), and generally sounding like she and good news aren't on speaking terms. Shea's growth as a writer is maybe the thing that leaps out from first listens to Sorry For The Late Reply. They've always been pretty raw emotionally, but in the past she's sometimes used pop cultural references as shields for herself. On this album she places herself at the centre of her own stories, and accepts the vulnerability that comes with talking about yourself. Having done that, she's mastered the ability of writing in a way resonate with you, and there are few listeners that won't be able to see themselves on songs like the brutally self-lacerating New Year, New Me. She's got an eye for detail that follows her through all life's peaks and troughs, from the mundanity treadmill ("the alarm rings, you only dreamt you got out of bed") to nervous excitement ("maybe if I ask enough good questions I can keep us awake, that way I can postpone the end of the day"). The band also haven't forgotten their political bite, writing with a punch that steps beyond sloganeering on Passport (as you can probably guess from her accent, Shea's family is from the US, and this song is her wrestling with that means) and S.U.C.C.E.S.S.
Musically, the band sound in top form. Sløtface have always made soda-rock, full of fizz and zip, but on Sorry they sound bigger, heavier and more mature. These songs seem to have an extra layer of depth to them, even while skidding around at high speeds, and provide strong roots for the heavier subject matter to bloom on. And the decision to leave a piano outro of Crying In Amsterdam as the album's goodbye shows a greater confidence in their songwriting, a sign that even stripped-down, they still have faith in these songs. So anyway, how good is Sorry For The Late Reply? Well, I guess the aim for most bands when writing their second album, is that it still sounds like them – but better. Sløtface have nailed that on Sorry For The Late Reply. (Austin Maloney)
Stream It: ► Spotify / ► Apple Music / ► TIDAL
---
Frances Quinlan – 'Likewise'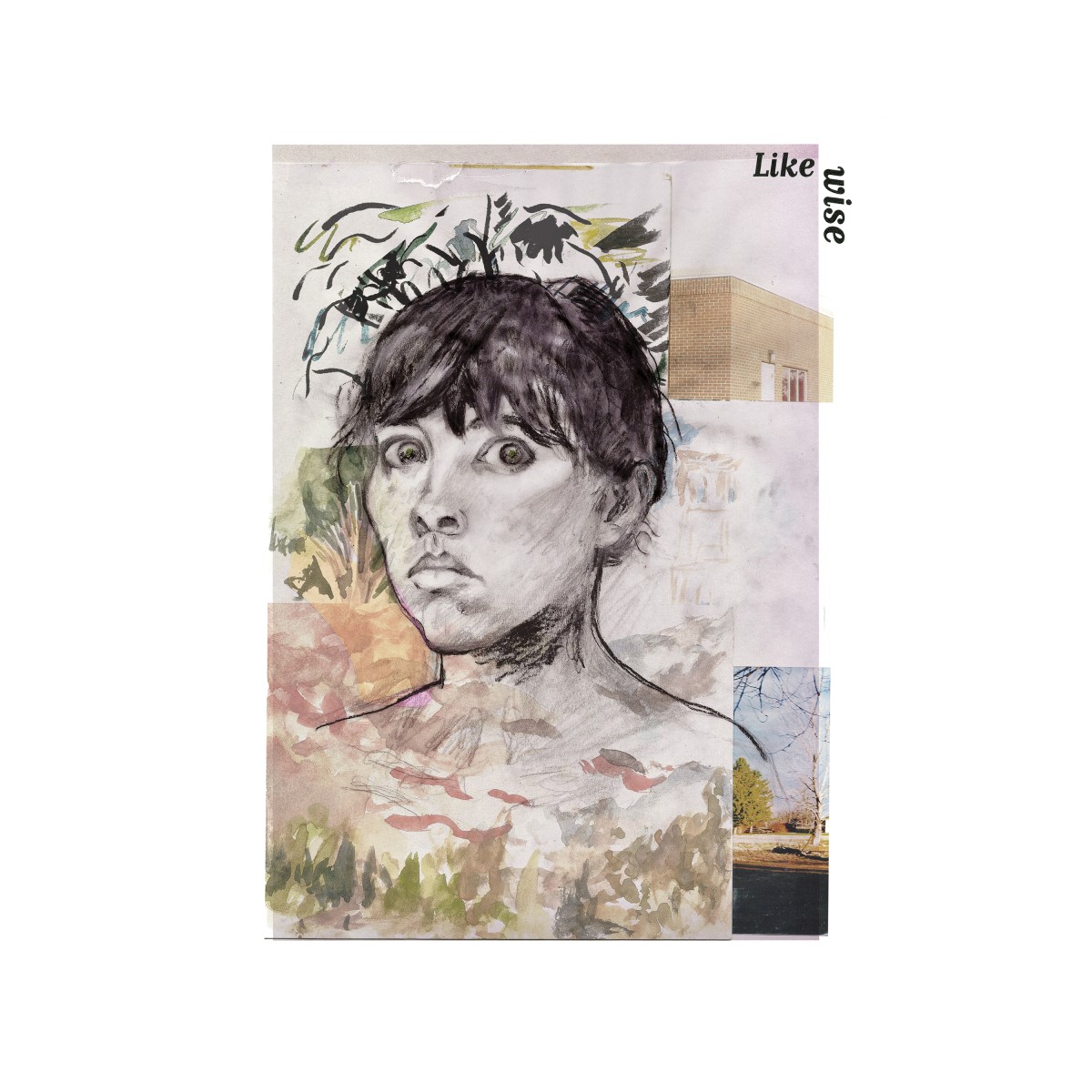 Sounds like … Hop Along's lead singer-songwriter firmly establishing her art-pop credentials.
Frances Quinlan has carved herself a nice little niche over the past decade. Having emerged out of Philadelphia's fantastic emo-revival at the turn of the decade, Quinlan and her band Hop Along have toned town the distortion but retained all the punk energy to become one of indie rock's most fascinating prospects. Then, of course, there's Quinlan's herculean voice, which stretches and strains to point of breaking yet soothes and carries so much emotion in just a few devastating words. The band's fourth full-length, Bark Your Head Off, Dog, confirmed Hop Along's crossover into mainstream territory without compromising any of their inventiveness.
Quinlan's first solo release, Likewise, doubles down on what she started on her band's last release, experimenting with various instruments and samples while retaining her classic rock background. Recorded with now full-time Hop Along member Joe Reinhart (formerly of Algernon Cadwallader), Likewise, delivers yet another collection of brutally affecting songs with a minimalism that distinguishes her debut record under her name. A Secret is classic Quinlan songwriting, twisting and turning before a deeply satisfying sing-a-long conclusion, while Went to LA rivals some of her best writing. Likewise is another excellent set of songs, reminiscent of Billy Corgan's experimentation on his most underrated record, Adore. The album closes on a uniquely engaging cover of Built to Spill's classic Carry the Zero, showing off Frances Quinlan's adaptive prowess once again. (Adam Turner-Heffer)
Stream It: ► Spotify / ► Apple Music / ► TIDAL
---
Automat – 'Modul'
Sounds like … the perfect dose of dubby vibes for an adventurous indie fan.
The collective band Automat consists of some of the biggest names in German music industry like Jochen Arbeit from Einstürzende Neubauten, Achim Färber and Georg Zeitblom. The three musicians have been making music together for a while and invited many other talents to join the making off process of the latest album Modul. This time, they are taking a calmer approach at composing electronically based tracks. With mellow percussion and smooth flowing drumbeats, the eight-track long LP is a gentle, yet, engaging ride through the colorful jungles of Automat.
The eagerness to play around with equipment has not left the band and from beginning to end each song is loaded with versatile facets and an air of creative freedom. Whether it is Easy Riding with its subtle dub-beat evoking sunny wanderlust vibes or the rhythm heavy Ankaten, the trio show their willingness to explore new territories. Modul is one of those records that does well by taking a step back and not over instrumenting the songs. It thrives on its minimalism and finds beauty within simplicity. The slight dub vibes might not be what we are used to here at NBHAP but I promise they are not too much to handle even for a die-hard-indie fan. (Liv Toerkell)
Stream It ► Spotify / ► Apple Music / ► TIDAL
---