Lianne La Havas – 'Lianne La Havas'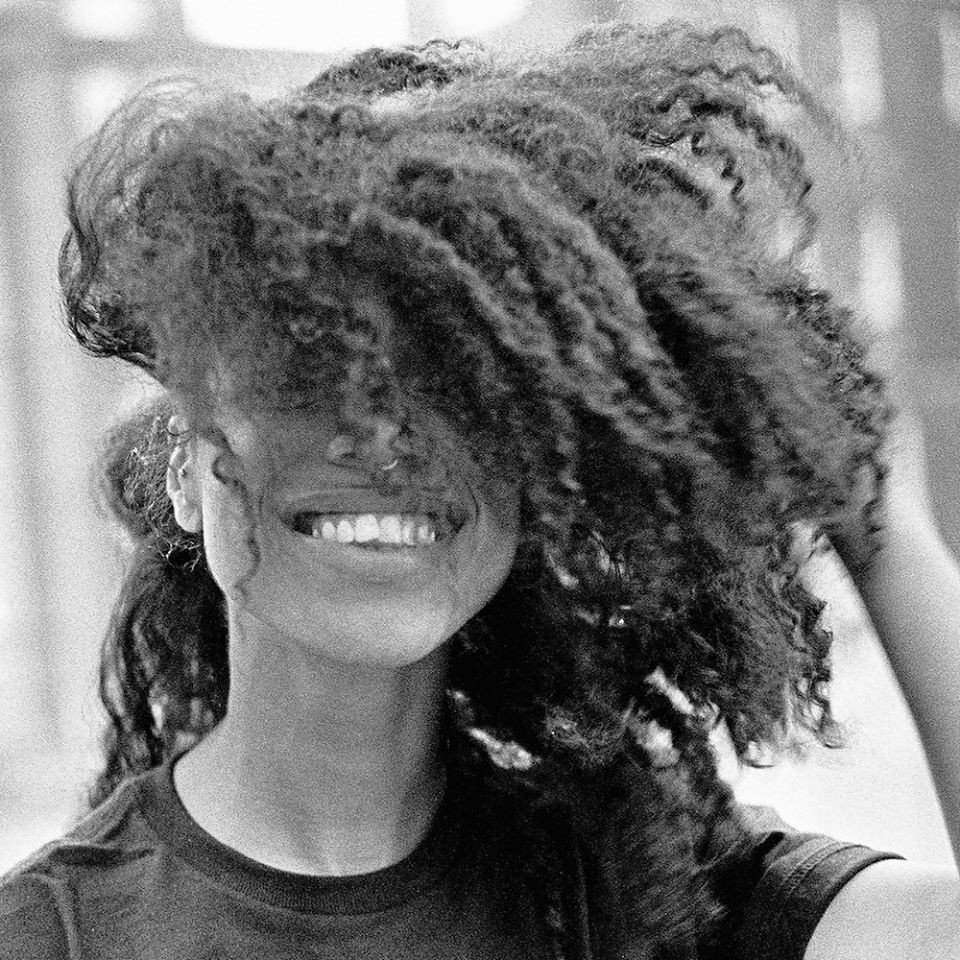 Sounds like … (neo-)soul searching and harmonic growth.
The singer's self-titled record, her third in total, explores romantic depth and honesty. Lianne La Havas also releases with Warner, though taking control over production, recording with her own band as well as working with Mura Masa, co-producer of the album.
La Havas's voice shines and softly guides through each of the eleven tracks. Bittersweet introduces the narrative "Bittersweet summer rain / I'm born again / All my broken pieces" – rising after five years of personal struggle and introspection, a new chapter opens. With Read My Mind's sensual lyrics, Can't Fight's smooth riffs and Paper Thin's desire for freedom of the heart, the guitarist always centres around the most important ingredient of life: love and its million facettes. By choosing a slower tempo and synths instead of guitar melodies, Las Havas makes the Radiohead cover of Weird Fishes her own and by placing it midpoint, emphasising her admiration. As many artists these days, the guitarist would prefer to have no  genre-labelling so as much as the record will probably be sorted in the Soul – department of your favourite music shop, she defies the straight-forward song structure and expands with flamenco elements on Seven Times, free flowing jazz as well as RnB vocalisations that would make Destiny's Child proud. The variations and changes give the record a feeling of a live recording and it melts together in a wonderful and accomplished way. The choice to take full responsibility paid off and I hope Lianne La Havas's trust in herself stays with her for the rest of her career. (Anna-Katharina Stich)
Stream It: ► Spotify / ► Apple Music
---
Protomartyr – 'Ultimate Success Today'
Sounds like … Mark E Smith and David Lynch debating the individual in times of digitalized neo liberalism.
Ultimate Success Today – three words that barely would have crossed one's mind when thinking about Protomartyr. In those three simple words though, they once more managed to outline a certain state of being and feeling, many of us are constantly confronted with: The societal imperative of winning. Where modesty, failure and perspective are met with suspicion, contempt or at least ridicule. It's always been a furious world in which Protomartyr led the listener. Now, it's becoming increasingly bleak as well. With their follow-up to 2017s Relatives in Descent, Protomartyr are at a point at which they masterfully match and simultaneously break with expectations. Their aesthetic and style is not revolutionzed on Ultimate Success Today – but it's subtly evolved. Post punk is definitely still one way to describe it. Musically though, Protomartyr transcended that description long ago. The emotional impact of the bleakness and anger on Ultimate Success Today is just as much rooted in a Drone and Free Jazz framing. A frame in which Joe Casey's lyrics nest like a nervous, meandering flicker; a moth circling the light.
Opener Day Without End leaves little room for interpretation of where this album leads us. Element upon element is stacked unto each other just to be brutally blended by deliberate cacophony. But the unsettling sound of Protomartyr wouldn't be nearly as effective if they weren't also able to indicate beauty – a guitar melody here, a familiar bass line there, the warmth of a bass clarinet and at times even through Joe Casey's singing. Of course that is for most parts still more Mark E Smith than Brandon Flowers. His uncompromising associativity culminates in the track Tranquilizer: At that point he's barely performing lyrics anymore, going on and on about 'the pain'. But especially towards the end with Bridge & Crown and Worm in Heaven, the tenderness behind Casey's lyricism becomes apparent, making this whole journey of Ultimate Success Today even more disturbing. Where in the earlier parts of the record we hear the beloved grim observations ("Self doubt is a stalking fiend/Narcissism is a killer/That and no healthcare"), Casey ultimately ends up in struggling with existence alltogether. In the end there's no fury towards anyone left. Just Casey suddenly stating: "I wish you well, I do/May you find peace in this world/And when it's over: Dissolve without pain". It's not without any concern that we hear him manically ruminating: "I did exist, I did, I was here, I am/And what I left behind could never be a simple kind/I exist, I did I exist, I did/ I was here I was/Or never was". May we all find more reasons to just wish us well soon. (Henning Grabow)
Stream It: ► Spotify / ► Apple Music / ► Bandcamp
---
JARV IS … – 'Beyond The Pale'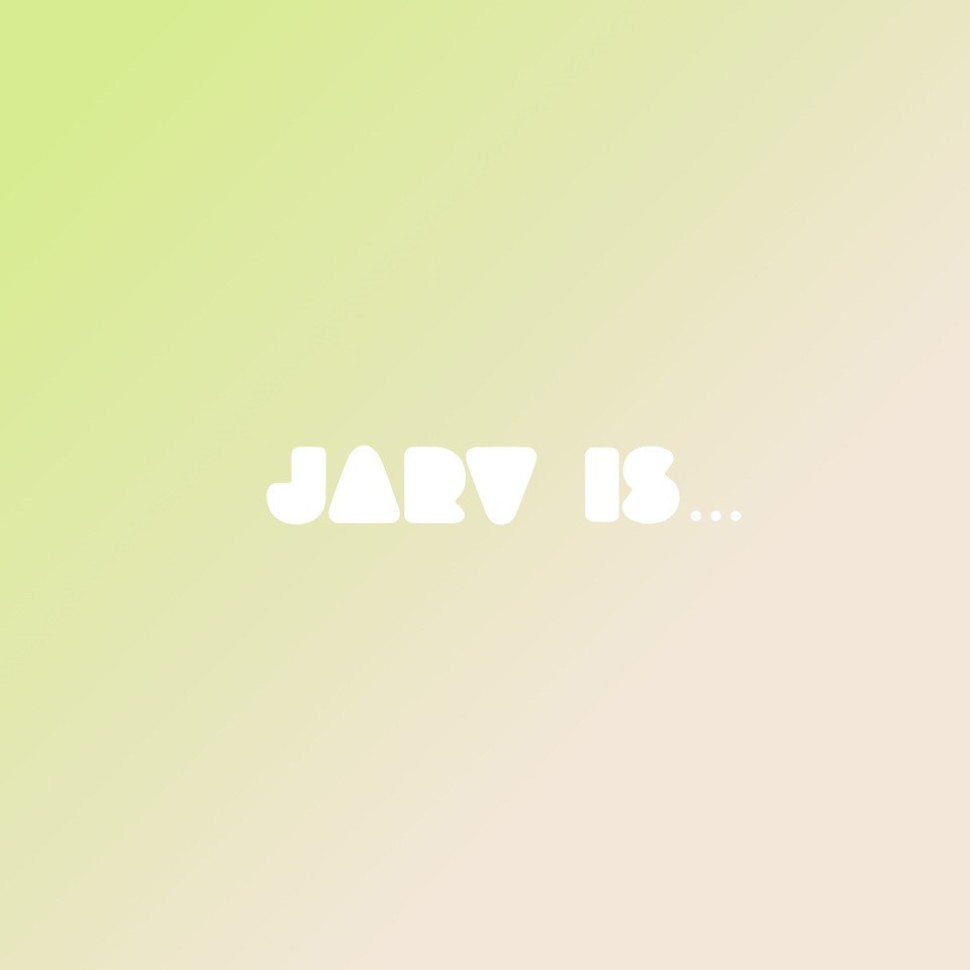 Sounds like … weird and wonderful experimental live musicians put into a studio environment.
During the end of last year, Jarvis Cocker received quite a handy and unexpected promo campaign. A Facebook page tried to get his 2006 solo track Running The World to Number 1, obviously hinted at the reelection of Boris Johnson. Unfortunately, the song didn't make it to Number One in the end. But probably it was a reminder to some, that Cocker didn't just shape British pop culture with Pulp, but also with his numerous solo releases. Running The World was part of his solo debut album, another record was released two years later. Just three years ago, Cocker collaborated on a project with Chilly Gonzales, right before forming his new band JARV IS… Originally formed at a Icelandic festival curated by Sigur Rós, they established themselves primarily as a live band.

With live shows being obsolete in the months to come, the full-length of Beyond The Pale serves as a reminder of how important a live setting is in order to develop a solid full-length experience. Pushed by Portishead mastermind Geoff Barrow, the band transferred their live experiments into studio work that serves a weird soundscape between geeky pop, rock and disco. With mere seven tracks, Cocker makes it heard for listeners to grap the weird sense of this record. In Save The Whale, his distinct bass voice reminds of Cave or Cohen at times. Within Must I Evolve?, Cocker focusses on the important questions of life. "Must I Evolve? Must I Change? Must I Develop? Can I Stay The Same", he repeatedly asks, just to get the question answered by a female choir. The track involves into a hasty rummaging, while following title Am I Missing Something delivers a both experimental and epic groove. With House Music All Night Long the songwriter proves, that he's still the same old nerd raver he used to be in Pulp's heydays (Sorted for E's and Wizz), underlined by subtle synthesizers and enchanting electronics. Sometimes I Am A Pharaoh sounds like it was recorded straight in the rehearsal space. The distinctive piano accompaniment builds up into a funky melody, which reminds of Madchester and neo-psychedelica. Swanky Moods strikes quieter notes with lyrics about the same-titled Camden Road shop in the 90s. I can resist gentrification/ But I cannot resist temptation, Cocker oozes. Closing title Children Of The Echo is yet another experimental musical fusion between pop, psych and disco. Even after multiple listening sessions, it would still be hard to understand the whole musical DNA of Beyond The Pale. But maybe this record doesn't want to deliver an intellectual or thought through concept. After all, it might just be about middle-aged musicians having fun on stage and in the studio, without any record labels trying to hinder them. Because that's what Beyond The Pale sounds like: An insight into the weird and wonderful world of a experimental live band. Last but not least: Cocker remained the same literate indie geezer. (Louisa Zimmer)
Stream It: ► Spotify / ► Apple Music
---
Haux – 'Violence In A Quiet Mind'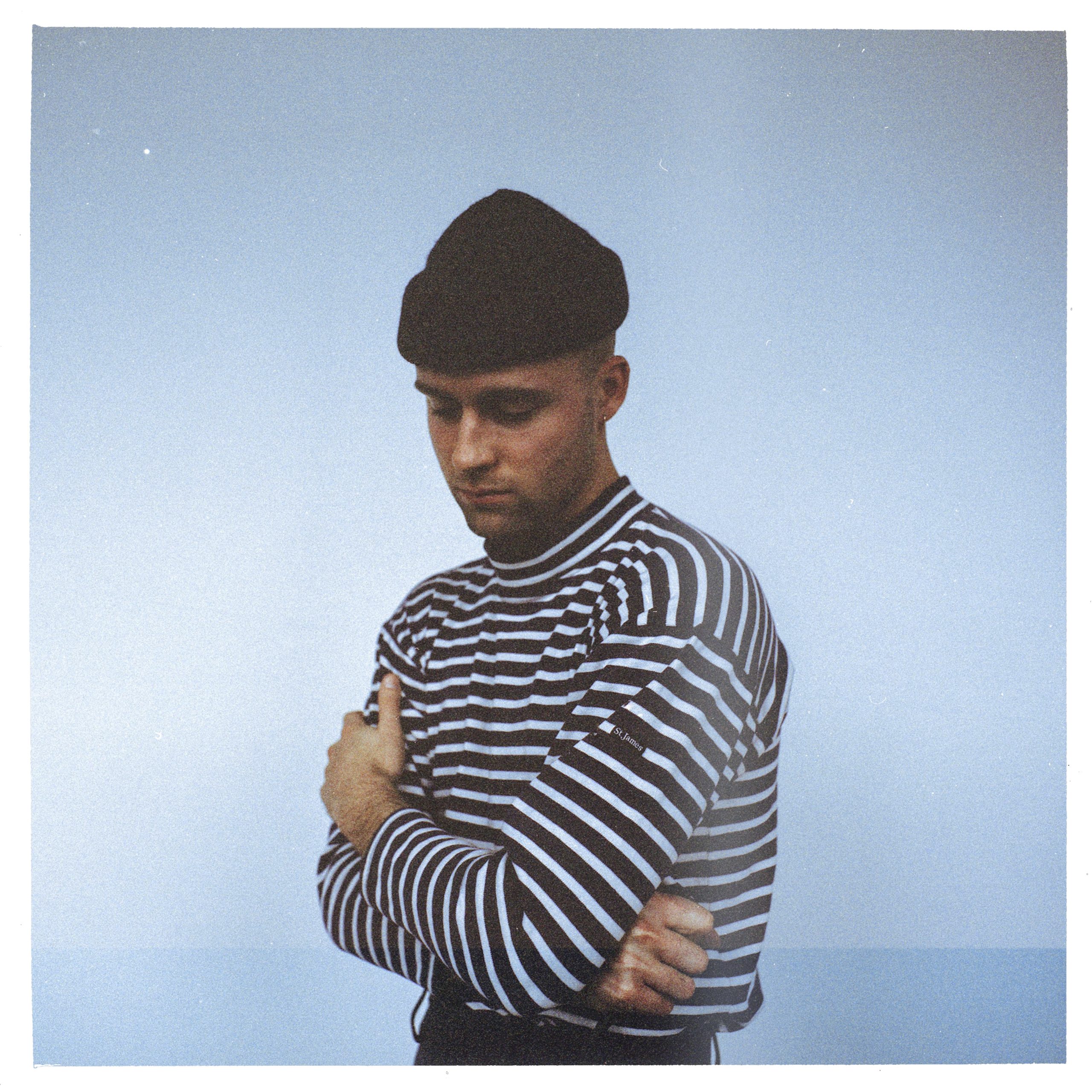 Sounds like … a soothingly rendered examination of ache and struggle.

The songwriter and producer Woodson Black, known under his stager moniker Haux, has gone a long way down for the material that makes up the thematic framework for his debut LP Violence In A Quiet Mind. While the music is already an elegiac take on modern dream-pop sound, the narrative underneath the ten melancholic pieces take the gloom another step further down into emotional oblivion. In confronting the stories of three generations of substance abuse in his own family, Woodson is trying to break free from the cycle of addiction, anxiety and despair. "We all have our own demons", the artist comments on the record's backdrop. With his first full-length, we can witness how the battles against personal darknesses turn into haunting and yet powerful songs of redemption.
The hushed quality that we already know from Haux's previous EP releases All We've Known (2016) and Something To Remember (2018) informs the sonic landscape here as well, right from the start. Hold On features a majestic organ pattern as an introduction to the record. Almost as if he does not want us to know about what he is confessing in the next lines, Woodson whispers words of regret and sadness over the death of his aunt. The song ends with the devastating assessment: "You'll never be safe / You'll never be whole". It does get more melodic on the guitar-based tune Of The Age, which is wonderfully mellow and is written from the perspective of his aunts and is a "reminder that life is delicate", and so is the song itself. Following right after, Accidents is more dramatic and even hypnotic with its steady beat, while still maintaining that gloomy ambiance of living in between daydreams and haunting memories. Heavy appropriates that very feeling and is likely the emotional core of Violence In A Quiet Mind. Soft piano arrangements and the angelic vocals sentimentally take us into a wounded consciousness: "If you ever loved me / How come you never said so?" Rounded off by the pensive and yet confrontative Calico ("When it's not ok, won't be ok / And that's fine by me") the record gets its subtle coda, which elegantly slides its way towards the shades of complete silence. In the end, everything might not be okay just yet. However, with these songs there is good hope that believing in a world after the pain is not something utopic, but quite real and tangible. (Andreas Peters)
Stream It: ► Spotify / ► Apple Music / ► Bandcamp
---
Howling – 'Colure'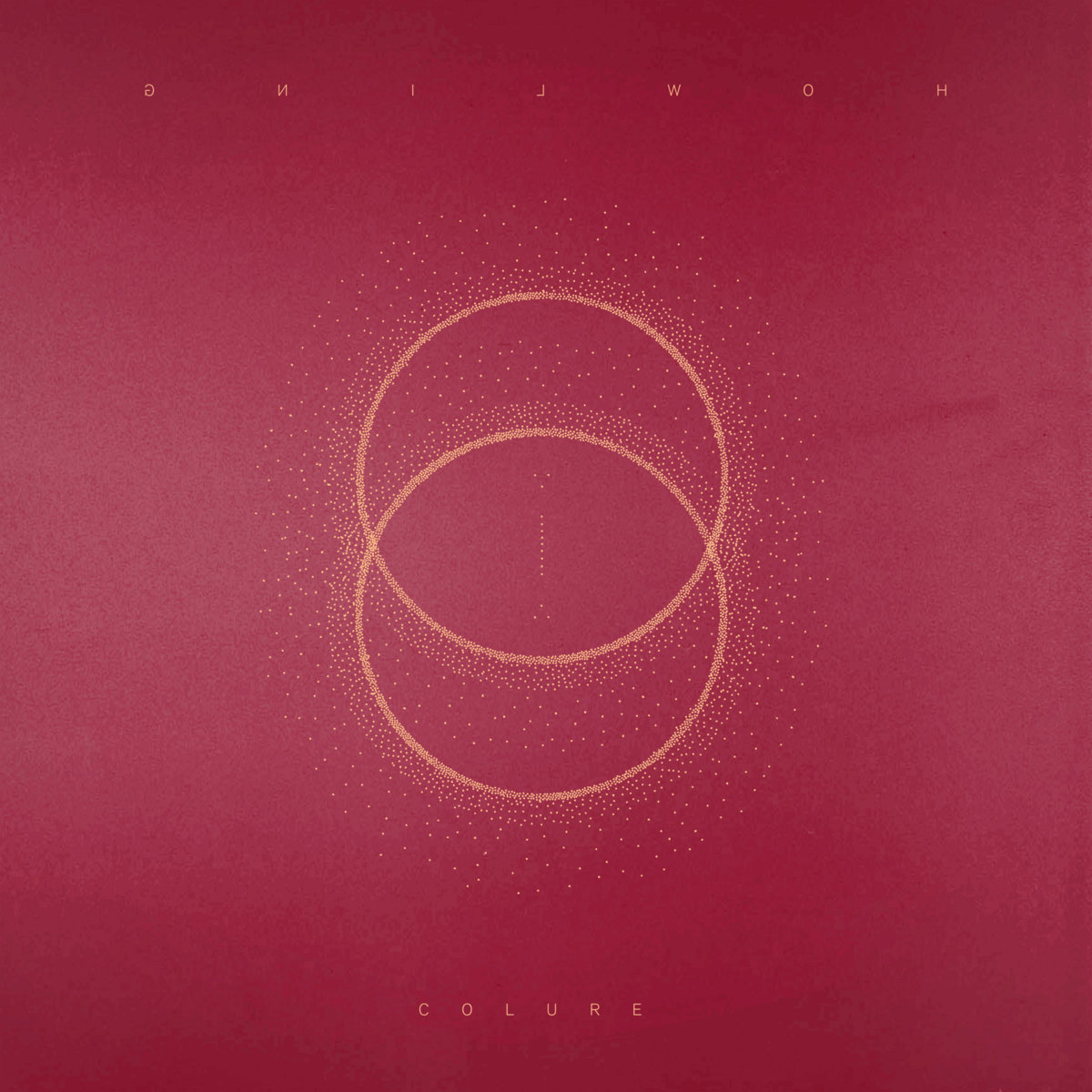 Sounds like … two musical poles melting together to create hypnotizing soundscapes.
Already five years have passed by since the electronic duo Howling – consisting of songwriter Ry X and DJ Frank Wiedemann – released their mesmerizing debut record Sacred Ground. The two took their time to create music, which is even more elaborated and transcended than their former productions. Colure is the name of Howling's sophomore LP and its title Colure is an astronomical term describing the point where two celestial poles align. For the musicians the whole project is about two different poles coming together: Wiedemanns hypnotizing electronic productions and Ry X's tender songwriter skills. Like on their former record Sacred Ground the two manage to create organic soundscapes by combining danceable electro beats with warm vocals. It is the perfect mixture to tantalize the listeners and make them float into Howling's own musical world.
The new album begins with the calm Pieces. The track only consists of restrained electronic elements and sets the focus more on Ry Xs tender vocals, until its end – here it shifts to a clubby style and over to the danceable Bind. Bind works perfectly in a live club setting. And that's exactly what Howling wanted: every track is designed to work in a live setting in which the songs can be varied and developed organically. Colure's thirteen tracks deliver just the right amount of variety: the balance between danceable, beat-focussed electronics, and emotional acoustic sounds is perfectly in equilibrium. Some tracks concentrate more on the electronic aspects and others more on the acoustic elements, but one thing they all have in common is the balance of the two musically poles which melt together to create a mesmerizing soundscape. (Miriam Wallbaum)
Stream It ► Spotify / ► Apple Music
---