U2 – 'Songs Of Experience'
Bono and Co. are activating their world-embracing love machine once again to fight all those dystopian tendencies.
It was all perfectly mapped out for Irish superstar rockers U2. The companion piece to 2014's Songs Of Innocence was supposed to arrive quickly after the LP's release. But then life happened. Bono had his infamous bike accident and barely got his bones back together for the group's tour. Later came Brexit, Donald Trump, this year's anniversary tour of The Joshua Tree and a change of paradigms that also influenced the themes of the band's 14th full-length. The world has gotten a bit darker over the past three years and that must be a hard thing for a person like Bono who always believed in mankind's good. Songs Of Experience now finally arrives three years later and without any cringe-worthy Apple collaboration. Those who expected a more radical and politically charged approach might be surprised because the changing circumstances made Songs Of Experience sound like a more intimate affair. As our elected leaders appear like maniacs Bono is calling for us ordinary folks to remember the power of love. It's an almost desperate call to fight the increasing hate in the world. 'All we have is immortality' sings a the Irish icon with cracking voice in the cinematic opening song Love Is All We Have Left. Bono plays the role of the last man standing, an ageing rock against those who want to see the world burn.
Of course, the new U2 album is also dedicated to the band's loyal US fanbase, a delicate call to (peaceful) arms. 'The face of liberty's starting to crack', Bono sings in the gentle single Get Out Of Your Own Way which also gets help from Kendrick Lamar who bridges the track with the more aggressive American Soul (which is their version of the Kendrick collabo track XXX from his DAMN LP). The first half delivers a high quality level U2's radio-friendly stadium pop/rock. The middle of the record unfortunately comes with a few low points before the final part gets back on track. The Little Things That Give You Away is finest stadium ballad pathos before The Blackout unfolds itself as catchy space-disco rocker. In the end, hope obviously wins the fight. 'Are you tough enough to be kind?' asks Bono in the closing 13 (There Is A Light) (which works as a companion track to Song for Someone from the predecessor LP). He feels relieved but his voice also sounds tired from constantly reminding us to do better. The message of this LP is more important than its music which is too posh, even or the band's standards. There are still enough triggers for all the haters to denounce U2 after this one, for sure. And while the world of pop might not need the sound of U2 anymore in 2017 the rest of contemporary music's artists surely can learn a thing or two about attitude from the Irishmen.
Song to get you started: The Blackout
Stream it now: ► Spotify / ► Apple Music / ► TIDAL
---
---
Scanner – 'Fibolae'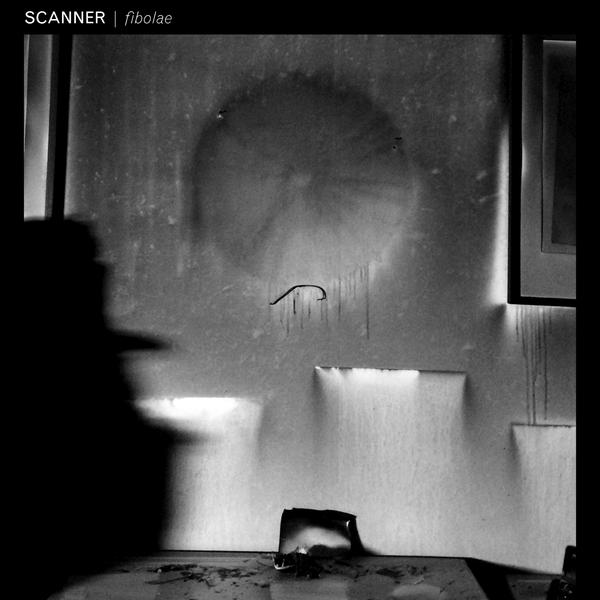 Like dark-twisted score for a movie that hasn't been written yet. The British composer reactivates his alias for an ambitious and intense ride.
Critically acclaimed composer Robin Rimbaud has been a constant of sound design for over two decades by now, no matter under which alias. Fibolae is the first full-length released under his Scanner name since 2009 and according to the musician the work on this record began originally as a soundtrack for an unfinished film/performance series that was based around hidden spaces beneath buildings in London. The result is an interesting and quite epic journey for all lovers of cinematic electronic sounds with twisted turns. Despite the music's origin, Rimbaud invites the listeners to create a fitting visual film on their own. And right from the beginning this imaginary film is a highly dramatic affair. Inhale starts the record with dramatic drums that would even make Hans Zimmer jealous.
Over the following duration of the record the emotional rollercoaster continues as Rimbaud showcases what a restless wanderer on the fields of experimental music he's been for the past 25 years. Seven Teares delivers gentle 90s ambient flair (including a delicate guitar melody) before Spirit Cluster takes things to widescreen territory again. Every now and then Scanner unfolds vocal samples as additional aural ways to tell the story of Fibolae. Sometimes they appear as ghostly echo samples like in Reforged, sometimes they work as a tiny emotional anchor like in the melodramatic Eyeout. The percussive sounds of the LP were recorded in the basement of The Museum of Childhood in Bethnal Green as the producer was hammering on the pipes down there. The stunning closing track Savage Is Savage underlines that heavy and tense character once again in quite an impressive way before Scanner vanishes into the dark again. Somewhere based between Mogwai, Black Mass, Jon Hopkins and dark-twisted Hollywood Blockbuster scores, Scanner found its own musical microcosm that totally deserves your visit.
Song to get you started: Spirit Cluster
Stream it now: ► Preorder
---
New Order – 'NOMC15'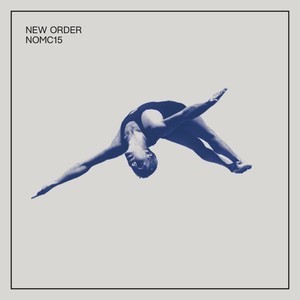 Already released via PledgeMusic back in May, the latest live album by the British pop icons now gets an official worldwide release via Mute Records.
Well, you can't argue that wave pop legends didn't celebrate their 2015 comeback album Music Complete in the most spectacular way. Five singles, an EP, an extra extended edition of the album's tracks, two years of touring (and that doesn't include the months playing live prior to this comeback shows) – and now another live album. Yes, Bernard Sumner and Co. have gone full circle by now. NOMC15 documents the second of two nights at a sold out Brixton Academy in London back in November 2015, capturing the magic and energy of New Order's recent concert run. And aside from that it gives a perfect overview about the group's back catalogue of the past almost forty years (if you count the Joy Division phase as well).
While most of Music Complete's tracks work pretty well when performed live (especially the opener Singularity and the pumping Plastic), it's the big classics that still provide the most joy on this LP. The main set's closing triple The Perfect Kiss/ True Faith and Temptation is pure nostalgic kiss. Die-hard fans also get a few surprises here, like a rare performance of the 1984 B-Side Lonesome Tonight, performing the Planet Funk remix of Waiting For The Siren's Call live and delivering a haunting tribute to Ian Curtis via their version of Atmosphere. And of course they end with Love Will Tear Us Apart and Blue Monday although these two couldn't be any more different from each other. NOMC15 is indeed a more or less complete capturing of the group's live essence and underlines their historical importance. Still, one main question arises: Was that really it? Is the music indeed complete or shall we get another New Order album without waiting ten years for it? If you need reason argument to hope for it, this live album provides plenty of if.
Song to get you started: Ceremony
Stream it now: ► Spotify / ► Apple Music / ► TIDAL
---
Line & Circle – 'Vicious Folly'
Oh, sweet sound of desolation. The new EP by these US indie rock newcomers might please all fans of traditional new wave nostalgia.
'Man is a wolf to man' is not only a very old Roman saying but also the main theme that runs through the new EP by Ohio-born, Los Angeles-based four-piece Line & Cirlce. The follow-up release to their 2015 debut full-length Split Figure contemplates the disquieting idea that humans are their own worst enemies, a thought that makes far too much sense in the wake of recent political and societal events. The desperate theme also calls for desperate sounds and these guys manage to deliver haunting and deeply emotional old-fashioned independent rock. And by that I mean the ones in the tradition of The Smiths, The National or early Death Cab For Cutie (but with a darker approach).
Carried by singer Brian J. Cohen's dramatic tenor Line & Circle let the bleak appeal of 1980s British indie rock resurface in quite an organic way. Man Uncouth is an energetic ode to failed love while Vicious Folly delivers a beautiful mid-tempo melody. On a song like Who Runs Wild the reminiscences to The Smiths are undeniable and the fourth track of the five-track EP (one is jus an instrumental interlude), Mid Bloom, underlines the band's love for melancholic retro rock vibes in a way that is as frantic as it is sad in its core. Line & Circle surely are a band to keep on your radar as this EP is hopefully just another step to new music which will hopefully arrive next year.
Song to get you started: Man Uncouth
Stream it now: ► Spotify / ► Apple Music / ► TIDAL
---
Nabihah Iqbal – 'Weighing Of The Heart'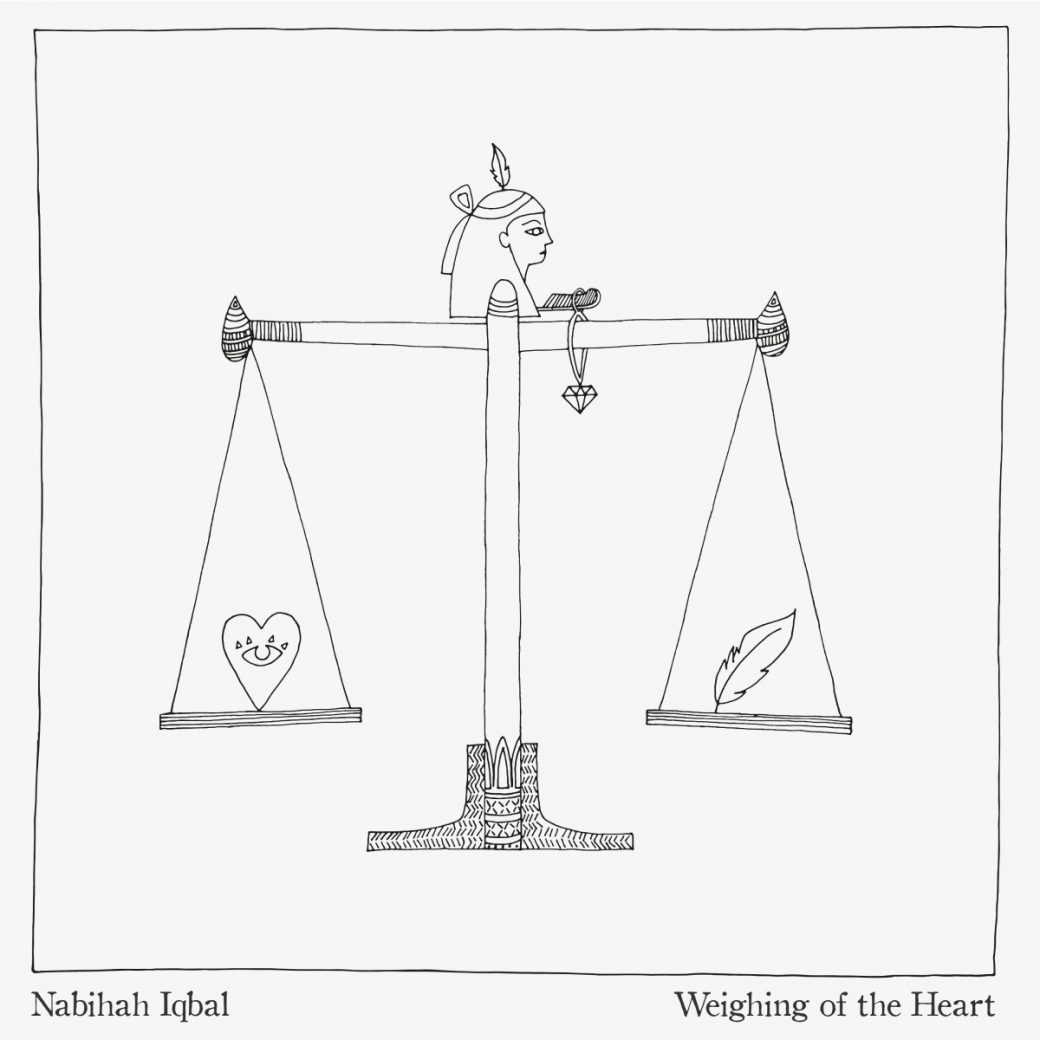 New beginnings with a dark twist. The crafted artist delivers adventurous debut via Ninja Tunes.
The choice to release music under your birth name might sound like an easy choice for most of us but it can be huge step for many others. Just ask the man formerly known as Chet Faker. British-Asian artist Nabihah Iqbal now also decided to ditch her alter ego Throwing Shade after releasing multiple tracks an EP's under that alias Weighing Of The Heart is not only her first album but also the first one under her name and released through Ninja Tunes. All those changes and fresh beginnings also result in a new approach towards her sound. While the sound of Throwing Shade has always been connected to a certain dark vibe, Iqbal now combines that character with a more traditional songwriting and live instrumentation.
Inspired by Can's eclectic krautrock and 80s new wave sounds á la New Order Weighing Of The Heart is a lo-fi pop experience that is heading straight towards the twilight. Following the instrumental opener the tracks Something More and Saw You Twice outline the musical direction of the album. Gentle New Wave guitars, pumping synthetic drums, lush layers and the dreamy vocals of Nabihah Iqbal generate a sense of timelessness that sucks the listener deeper and deeper into this world. Zone 1 to 6000 later floats through time and space while New New Eyes could almost count as a Shoegaze tune. And Slowly unfolds itself like a missing piece of the Twin Peaks soundtrack which breaks the grooving nature of the album. There's a lot for you to discover on that record and especially the slightly imperfect lo-fi character spreads a lot of charm here.
Song to get you started: Something More
Stream it now: ► Spotify / ► Apple Music / ► TIDAL
---