Nick Cave & Warren Ellis – 'Carnage'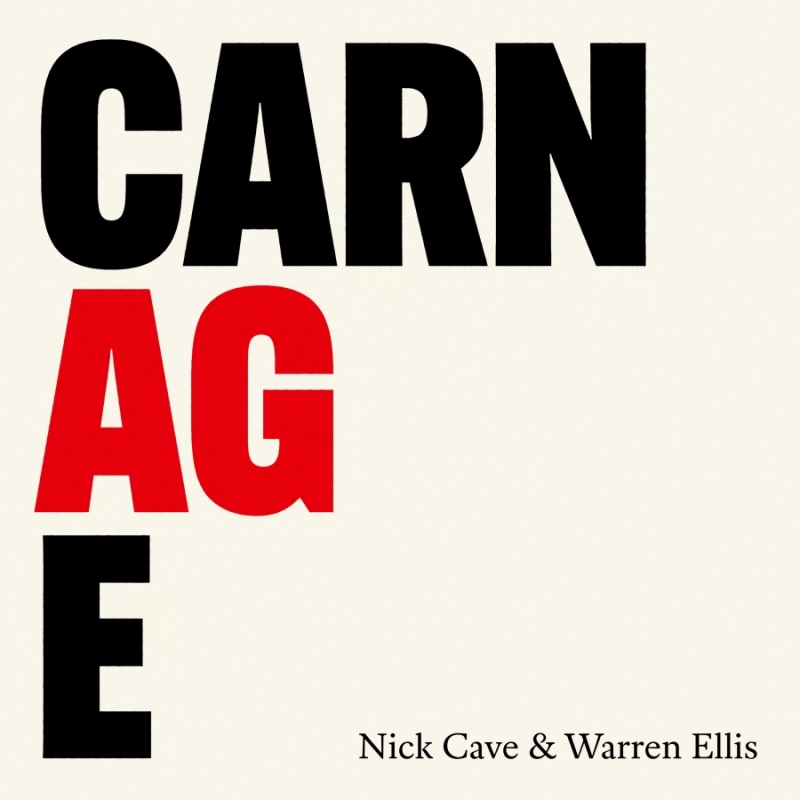 Sounds like … the most epic lockdown album of the pandemic season yet.
With the Corona pandemic making its one year anniversary these days you can only assume that we are at the start of a release wave of quarantine records over the next months. Yes, we already saw a few first examples back in 2020 but of course if Nick Cave decides to head for such an adventure you can expect anything but a lo-fi bedroom record (although that actually wouldn't surprise you as well). Although he and longtime musical soulmate Warren Ellis have been recording together for many years in the Bad Seeds cosmos and they also created memorable scores for movies like The Road or Hell And High Water this album is actually their first pure collaborative work that also features vocals. And what a stunning one it is obviously. It's hard to believe that the basic foundation of these eight songs was created over the course of only two days as Ellis confirms. It's pure creativity and musical skill compromised to its very essence. In a recent newsletter Cave described Carnage as "a brutal but very beautiful record embedded in a communal catastrophe" and that is a fitting way of describing this spontaneous body of work. Cave and Ellis followed the improvisational path of the last Bad Seeds album Ghosteen that gives them maximum amount of freedom to leave traditional song structures behind, something that Nick Cave has been pursuing for a few years now.
Carnage itself is filled with a few surprises due to its spontaneous nature. Opening track Hand Of God is riding on a nervous electronic beat while the strings hang low above the track like a nervous warning while Cave performs a sinister prayer. Old Times is a jazz-infected blues that rides on a nocturnal groove and takes the intense apocalyptic notion of this music to a fascinating high. Especially the twisted string work in this one is pretty amazing to witness. And then there's the trip-hopping White Elephant which starts quite dark as well but ends in a pretty furious gospel singalong. "A time is coming, a time is nigh / for the kingdom in the sky / We're all coming home for a while." Amen! Then there's Albuquerque, a really heart-warming ballad that sees Cave beautifully engaging in a slow waltz with piano and strings. It feels quite pure and despite the brutality of many themes there is a certain lightness on Carnage, especially if you compare it to the last quite bleak Bad Seeds records. That might also be due to the quick recording process. According to Ellis Shattered Ground was pretty much a one-take affair and you really sense that raw and unfiltered vibe here. It's a monumental stream of consciousness these two musicians provide here that includes a lot all the emotions we've been feeling over the past twelve months: Resignation, frustration, fear, meditation, relief, grief etc. – and who's better to address all these emotions than the high priest of gloom, right? (Norman Fleischer)
Stream It ► Spotify / ► Apple Music
---
Julien Baker – 'Little Oblivions'
Sounds like … a swelling reinvention of melancholic sentiment.

As the opening gusts of Hardline initiate the tumultuous starting line of Julien Baker's Little Oblivions, the third album of the acclaimed indie-pop darling, there is little doubt that the American songwriter is off to something grand on here. While her previous records Sprained Ankle and Turn Out The Lights were sparse bedroom-pop gems that brought out the artist's incredible talent for crafting fragile poetic worlds, this record aims for a broader band sound and adds a certain extravaganza to the sensitive affection Julien Baker still manages to exercise. 
The opening Hardline is a febrile document of the new clamouring quality of Baker's sound and is an ever so refreshing and stirring monument of sound that really makes you wonder where the rustic side of earlier pieces has gone. And yet, this is so vitalising to the very core and has a dramatic nature to it that perfectly accentuates the songwriter's capacity to dig up the general mess of being alive. In a similar build-up Faith Healer presents itself: While the frail voice initially claims its space, the orchestral-esque instrumentation of rushing electric guitars and drums kick in the sweet surroundings of Baker's vocal delight, filling up the song with the splendour of a passionate outcry. Of course there are more solemn tunes as well, the following Relative Fiction and Crying Wolf are perfect examples here. And while this wallow in more austere sonic terrains, they add a delightful tone to the melancholic party for sure. Little Oblivions, in all its descent into the dark layers of feeling, is an album that speaks right into the numb realities of our time: full of fervent desire, equipped with carefully nuanced introspection and expressing a raging passion for all the wonders and losses so characteristic of the human experience. (Andreas Peters)
Stream It: ► Spotify / ► Apple Music / ► Bandcamp
---
Maximo Park – 'Nature Always Wins'
Sounds like … the most vital release by the indie rock veterans in years.
It's quite comfortable to label Newcastle's Maximo Park as 'one of those has been 00s indie rock bands'. It's been more than fifteen years since A Certain Trigger conquered the scene like a hurricane and for a while Paul Smith and his gang remain unstoppable. But the wheel of hypes and musical tastes continues to spin; that's just the way pop culture works. Many bands of that era split up or became redundant and Maximo Park … well, they simply continue against all odds and obstacles. Nature Always Wins is already their seventh full-length and the title is a fitting credo not only for the greater scheme of things (like our planet) but also for the band itself who managed to make this album happen despite the fact that founding member and keyboarder Lukas Woodler left the band after their last album to start a new life in Australia and that the recording sessions where heavily affected by the Corona crisis. Following promising first sessions with Atlanta-based producer Ben Allen they had to finish huge parts of the album remotely with an ocean between them and their producer. Even the band struggled as remaining members Paul Smith (vocals), Duncan Lloyd (guitar, keyboards) and Tom English (drums) couldn't have joint studio sessions anymore. But they made it work because it's in their nature to make music and even after all these years there's still this undamped urgency in the voice of Smith as if he really needs these songs to be out in the world. Now more than ever. Empathy, engagement, anger, ambition, anti-cliché, maturity, personal and political reflection – everything is part of this album.
The new band constellation might have been a bummer first but then freed the trio from the pressure of repeating any formula. And although their last records were still pretty solid work you really sense new energy and determination on Nature Always Wins. It still got those catchy old-fashioned Maximo Park anthems like Versions Of You, All Of Me or I Don't Know What I'm Doing but they feel quite revitalized compared to 2017's Risk To Exist. Baby Sleep, a funky tribute to Smith's daughter however feels like a modern take on their well-know recipe. There's also room for a synth-pop groover like Meeting Up right now and the prog-rock-infected album closer Child Of The Flatlands might easily be one of their best songs in years, showing that they can do more than these catchy indie-pop tunes. But despite trying out a few new tricky on this one it's still pretty much a Maximo Park album you would expect from these folks. Clever lyrics, sharp guitars, big gestures and an intelligent pop sensitivity are still the key elements of their sound. Is it outdated to fall for that sound? Maybe. But then I'm happy to be called 'out of touch' as well. And if you might have lost interest in their music, this might actually mark a good moment to return to the their cosmos. That revival is overdue. (Norman Fleischer)
Stream It: ► Spotify / ► Apple Music
---
Balthazar – 'Sand'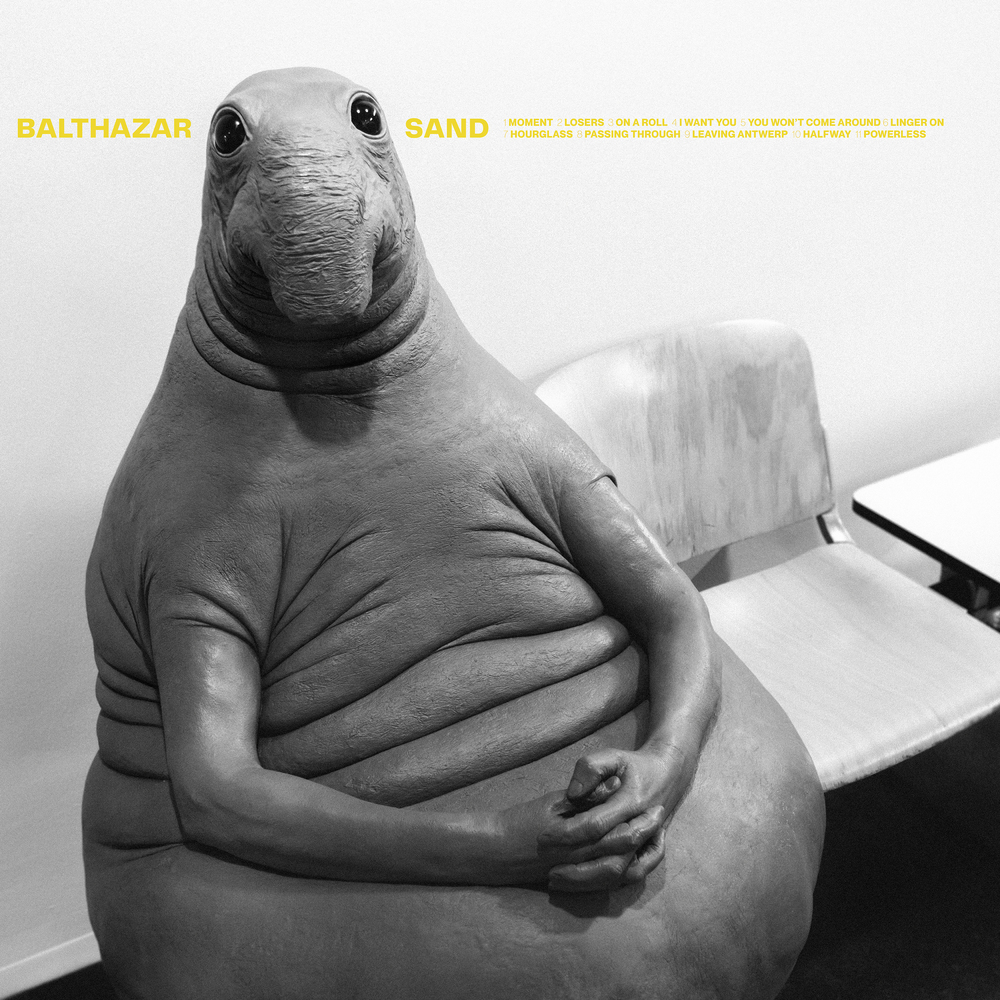 Sounds like … melancholic passion embraces groovy alt-pop euphoria.

With all the creative capacities that the Balthazar masterminds Jinte Deprez and Maarten Devoldere have assembled over the last years aside from their main band endeavours, namely Deprez's R&B-saturated J. Bernardt nom de plume and Devoldere's moody alt-pop of his Warhaus solo project, it was only a matter of time that the duo would translate these energies into their work with Balthazar. While their 2019 record Fever was the first logical step towards a more groovy disco-pop terrain, their new record Sand neatly continues that journey and presents a selection of soulful alt-pop vibes that are bound to leave a dent in the sound the Belgian outfit will be known for in the future.
Sand is not putting the fun on hold, that much is for sure. Right from the very first note, the groove is taking over, as the opening Moments makes quite clear. Equipped with an R&B vibe meeting up with stormy pop outbursts, this one takes the melodic virtues of Deprez right to their melodic ideal. The adjoining Losers is a solemn highlight, waiving the wild frenzy of its precursor and yet infused with an electronic vibe that embraces a certain melancholic passion: "How much it feels like we are losing for the moment / how much it feels like we are losers on the verge of something great". This tone is resumed in a similar manner on the lovelorn narrative of You Won't Come Around, that presents an overall mellow sentiment, adorned with occasional falsetto peaks, which actually constitute a trademark for Sand. "There's a theme running through these tracks, waiting, restlessness, not being able to live in the moment or putting your trust into the future. We're at a point in our lives when we have to consider these aspects of life, that's why the album is called Sand – after the sand in an hourglass", the band states in regard to the record. Indeed, they have put together a collection of songs that celebrate that Halfway state of life, just as the eponymous second to last song evokes. At times groovy and ecstatic, at times melancholic and inward looking, Balthazar have created a stunning soundtrack for these reflections, which glimmers with harmonic bliss, well beyond the pleasure the band is known to deliver. (Andreas Peters)
Stream It: ► Spotify / ► Apple Music
---
John Tejada – 'Year Of The Living Dead'
Sounds like … on-point electro.
In contrast to its title, Year of the Living Dead carries warmth and comfort which is not associated with the mentioned zombies we have become alike during the past months. It is clearly a result of the time spent in isolation only connecting with friends virtually and making the best of being at home. John Tejada started working on the record just before lockdown started and the result is a precisely crafted album that does not fall short of new explorations for the artist and the listener.
With his fifth release on Kompakt, John Tejada decided to use new tools and it paid off. One of the reasons some DJs (and artists in general) stay successful over a long time – over 20 years in his case – is that they keep challenging themselves with each project. Year Of The Living Dead showcases house and techno but bends the genre with dub bass darkness of The Haunting of Earth, exact mechanical interruptions on Sheltered, and the sublime celebration of space on Echoes of Life. Faster paced and club-applicable is the second half of the record like Abbot of Burton – in my head I see a row of Benedictine monks bopping in their tunics – and Anchorites melancholic balance closing the record. Year Of The Living Dead is a great representation of Tejada's skills he has achieved over the years and will be a great experience as soon as we're back on the dancefloor. (Anna-Katharina Stich)
Stream It: ► Spotify / ► Apple Music / ► Bandcamp
---
A Winged Victory For The Sullen – 'Invisible Cities'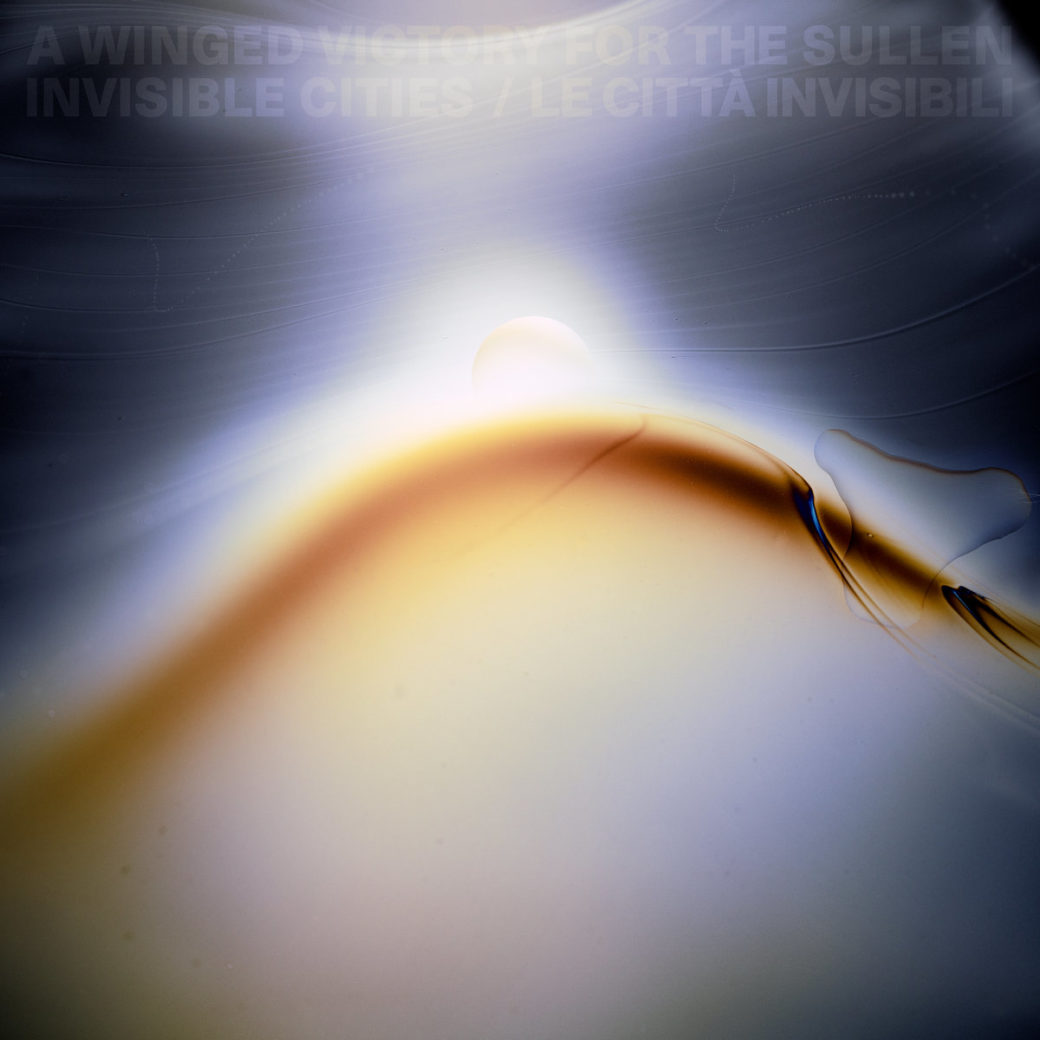 Sounds like … an  immersive ambient soundscape telling whole stories with each note.
Everybody who has listened to A Winged Victory for the Sullen will not be surprised that the composer duo of Dustin O'Halloran and Adam Wiltzie were asked to compose the soundtrack to the critically acclaimed theatre piece Invisible Cities. The score was also released as the ambient band's third LP and, even though it was not originally destined for it, doesn't lack the cohesiveness and the smoothness of the Winged Victory for the Sullen records we are used to.
It is captivating from the first note of So That the City Can Begin to Exist to the last one of the epic closer Total Perspective Vortex. The melodic arrangements are never still, they always shift, dance, and move around each other dissolving and growing into new formations at the same time. The record unfolds like an alien object of arresting beauty, unfamiliar terrain like the deep sea or space. It is easy to become completely immersed in the bubble of instrumentation the composers created on Invisible Cities and it is almost impossible to not close your eyes while listening to the elaborate atmospheric sounds. (Liv Toerkell)
Stream It ► Spotify / ► Apple Music / ► Bandcamp
---