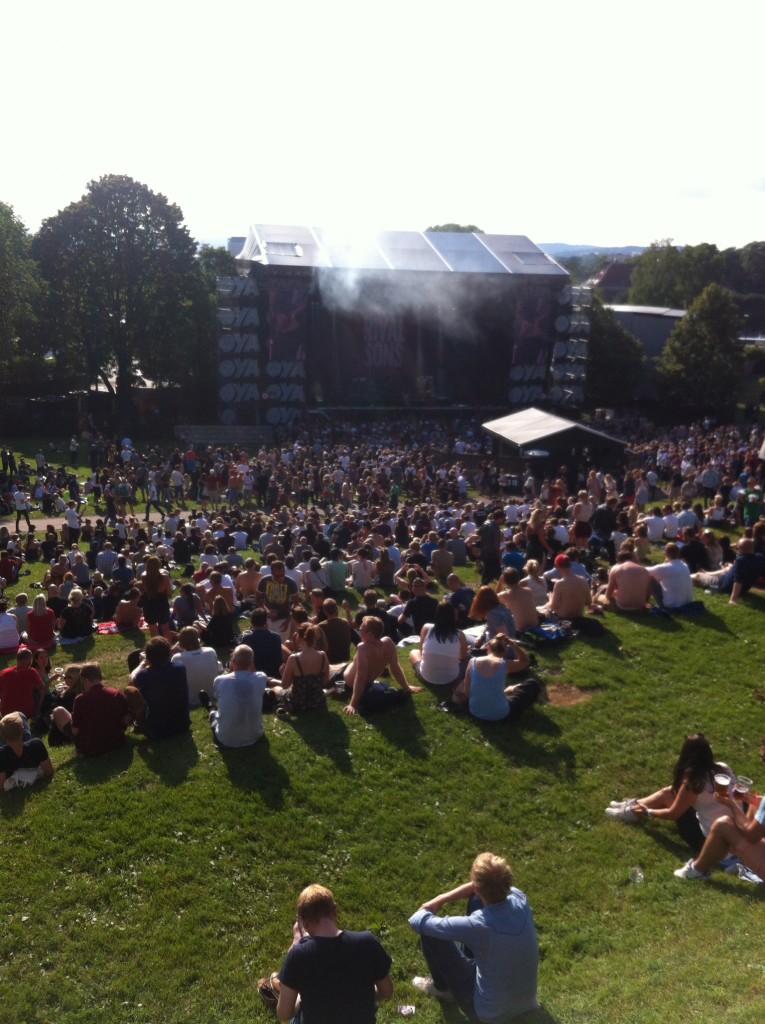 If Øya Festival were a gesture it'd be a hug. A great big bear hug that has you feeling all fuzzy inside and one you want to hold onto for as long as possible. With it's diverse line-up, beautiful location, impeccable sound and expert organisation, Øya festival is the sort of festival that other festivals dream of being. Held for the first time in Tøyenparken, the new space provided to be a huge improvement on the previous location and catered for a lot more space to dance and move around in. NOTHING BUT HOPE AND PASSION gives you the full scoop of this blissful, perfectly run festival below.
Seen: THE NATIONAL, JON HOPKINS, QUEENS OF THE STONE AGE, FOREST SWORDS, CONOR OBERST, JUNGLE, ST. LUCIA, JANELLE MONÁE, BLOOD ORANGE, LITTLE DRAGON, OUTKAST, NEUTRAL MILK HOTEL, KELELA, RÖYKSOPP & ROBYN, ANGEL OLSEN, SHARON VAN ETTEN, MAC DeMARCO, BRYAN FERRY, DARKSIDE, TODD TERJE
What Øya excelled at: This year, Øya was held in the brand new location of Tøyenparken and although tickets were sold out months ago, organisers decided against increasing the festival's capacity. Effect on festivalgoers? More space to dance and move around. The size added to that wonderful, cozy feeling that Øya got down to a T. Øya also performed remarkably well in matters schedule; very few acts clashed and if they did, the site was sizable enough to get to each stage within a minute or two. What they also excelled at was the sound quality of each show – truly impeccable. I'd already seen a few of the acts before Øya – during both tours or at other festivals – and the sound was in a league of its own. What further contributed to this was that each act truly brought their own mark to their performance – more than at any other festival, each performance was entertaining, memorable and perfectly pitched from start to finish.
What Øya failed at: Fail is a strong word. I wouldn't want to use it or any synonym when speaking of Øya. It was truly a wonderful few days. But the one thing I would say they may perhaps want to improve on (see how carefully I'm choosing my words – criticising Øya is like kicking a puppy) is adding an English translation to some of the programs, signs and instructions. I know, I know, I'm feeling uncomfortable as I write this but I assure you, I'm not ignorant of other languages, truly I'm not. But I understand that Øya is trying to attract a more international audience and this would be a good step to take. The App is only available in Norwegian and all their efforts at recycling fall short if visitors are unable to identify the bins correct. (The bins in the press area did receive hand-scribbled translations over the course of the festival)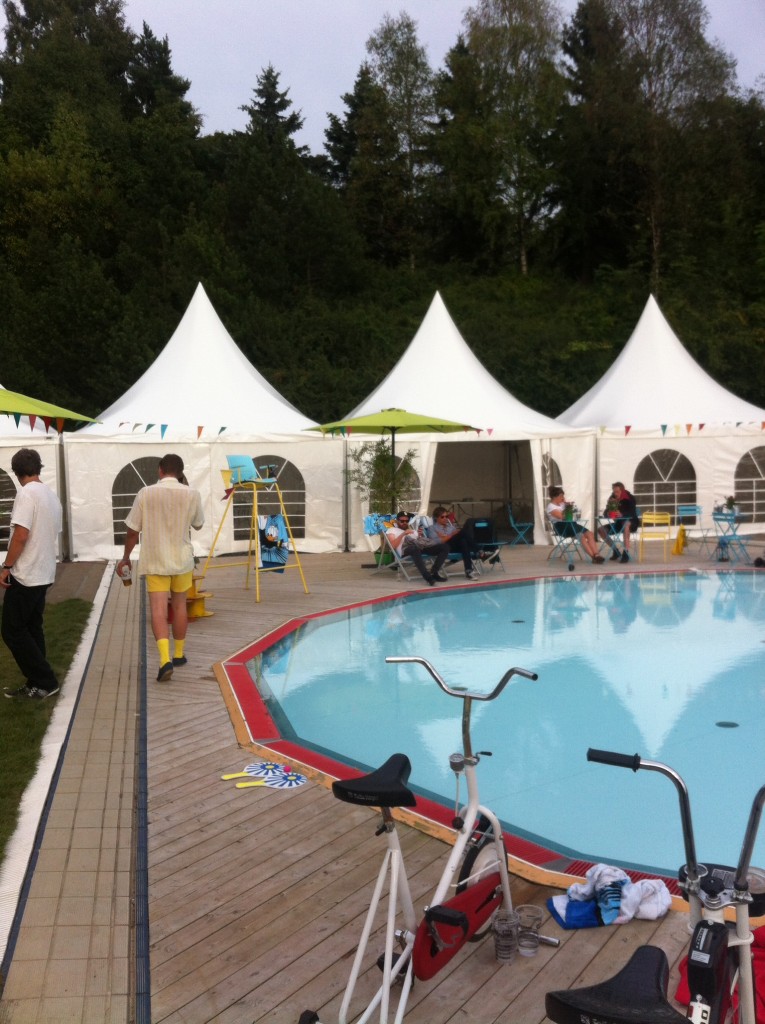 Above and Beyond: The Norwegians are a kind, friendly folk. And that seeps through to every atom, element, particle, pore (I was never any good at science, can you tell?) of Øya's being. Everyone was just so damn kind.
VIP Treatment: Boy, oh boy. I'm gonna keep this short as no one likes a bragger but press were treated like royalty. No, wait – there's a certain distance within that. We were treated like family, like family that hasn't been in contact in years but as soon as everyone's back together it clicks into place; naturally and ever so wonderfully. The backstage area included a number of beautifully designed bar / chill-out areas (Scandi style, eh?), one large restaurant, a Ping-Pong table and a paddling pool. Beer tokens were given out to press members who gasped and choked at the prices (12 euros for a pint, people). Prior to the festival, press and delegates were also treated to a boat trip through the fjord and a strange – albeit wholly fun – music quiz / team building exercise. Interaction between press and artists backstage and at the hotel was fluid and natural – another reason Øya scores brownie points. At other festivals, the two are often kept far apart. What's the Norwegian for utterly wonderful?
Crowd: Of course, largely Norwegian. And with that I mean: friendly, beautiful, immaculately dressed and extraordinarily polite.
Festival site / Stages: This year, the festival took place in its brand new location of Tøyenparken. I never experienced the previous site but the general consensus of delegates and punters alike was that this year was far roomier and far more enjoyable due to the rolling hills and steeped bank seating. Amfiet acted as the main stage, Vindfruen and Hagen were it's smaller counterparts; Sirkus was the enclosed, dancier-y tent and Biblioteket – I'm ashamed to say I never ventured to.
The Green Experience: Here's another reason why Øya wins at everything. Since 2002, they've made a conscious and remarkable effort to ensure that the festival is environmentally sustainable. Four-time winner of 'A Green Festival Award', they focus on the festival's waste management, organic food experiences, transportation and energy savings. Some of the facts and figures are mind-blowing so we're gonna list them up here in an easy-digestible format:
– in 2012, 61 % of waste was recycled into new products
– the rest was used for district heating in Oslo
– in 2011, 195.000 litres of port-a-loo waste was used for heating purposes
– in 2010 they removed all of their polluting diesel generators
– 90% of their catering is organic
PERFORMANCES:
Most nostalgic: Marking their 20th anniversary, 2014's seen the comeback of hip-hop legends OUTKAST. Their set at Øya was remarkably better than their initial comeback at Coachella and provided an excellent opener to the festival with its sing-along, dance-happy tracks.
Best visuals: JON HOPKINS and DARKSIDE. Subliminal shows and excellent visuals, see below.
Most goose-bump inducing: Wednesday, I got off the plane, took a scenic bus route into Oslo, checked into the hotel and went straight to the site to see THE NATIONAL. What a way to start a festival, let alone any given day. All this and the fact that I've missed the band on several occasions made this performance pretty spectacular. What really brought me to hail this as one of the best live shows I've ever experienced was what Matt did before the end of the set. Jumping into the bear pit, he made his way out of the stage area, walked through the trees and into the crowd. Singing, ""It takes an ocean not to break", Matt weaved around his fans who smiled, cheered and embraced his presence. Just before making his way back on stage, he notices a kid on his dad's shoulders – not only adorned with black and white face paint but also proudly wearing a National t-shirt. Matt hoisted the eight-year-old boy off the dad's shoulders, lifted him onto his and started dancing with him. He continued singing into the mic, "It's quite a company / It's quiet company" as the boy ecstatically put his arms up and grinned from ear to ear.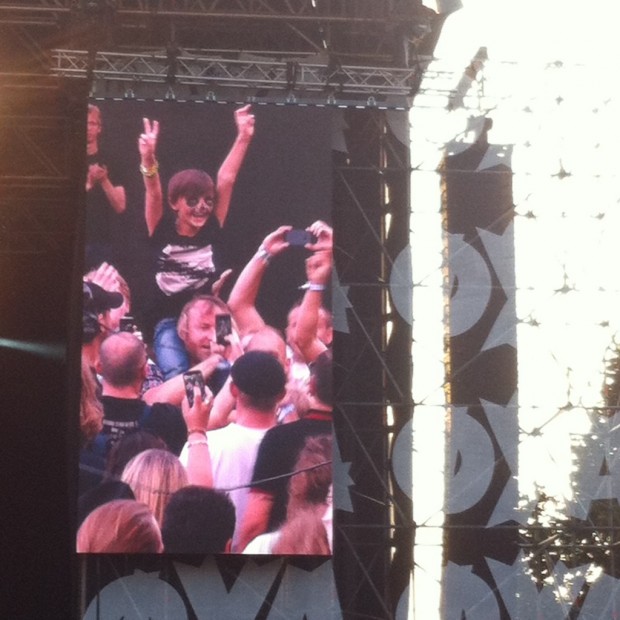 Most charismatic / goofy: Another artist I recently missed out on seeing live was Mac DeMarco. I've heard many a great things about his live shows and it's easy to see why this goofy yet hugely likable guy is so celebrated. Kicking off the show with an announcement of the band's general state "We're drunk and haven't slept in days", Mac continued this state by cracking open beers with his guitar, asking for smokes from the crowd and burping into the mic.
Most danceable: Øya's line-up was certainly one of the season's most favourable but the day-time rooster fell a little short of danceable acts. Therefore, JON HOPKINS and TODD TERJE provided a very welcoming contrast to the guitar-based performances and allowed everyone to get their EDM groove on.
Most calming: Three days into the festival and you're tired but happy. You're still totally immersed in sounds and sights of the festival but need a soothing break. Ambling onto the site on the Saturday, the sun's shining: ANGEL OLSEN followed by SHARON VAN ETTEN is quite the perfect way to start the festival's last day. Øya sure know a thing or two about scheduling. The quality of both performances, with VAN ETTEN's beautifully assembled lyrically raw songs gave us a much-needed moment to reflect.
Most vibrant: Dubbed "better than Beyoncé" by a number of other journalists, JANELLE MONÁE performance was astounding.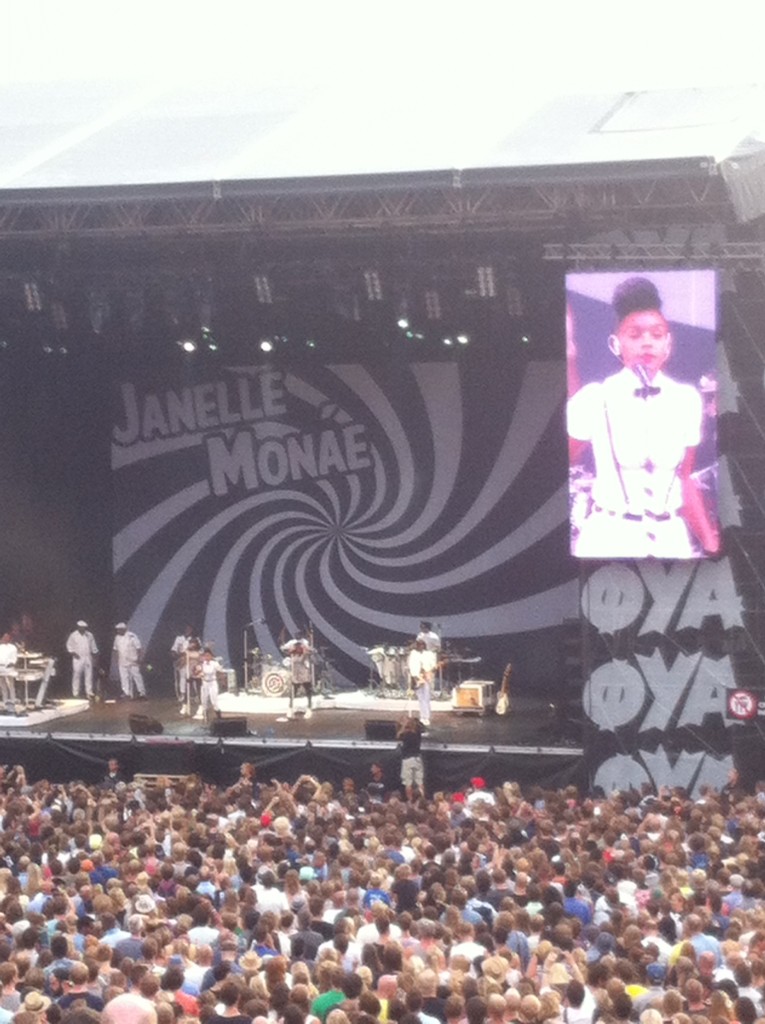 Special musical moment: BRYAN FERRY joining TODD TERJE on stage to sing Johnny and Mary. I wasn't a huge fan of It's Album Time! prior to the festival but TODD TERJE delivered a killer closing set to the loveliest festival I've ever had the privilege of attending.
Festival Tracks:
OUTKAST – Roses
TODD TERJE – Inspector Norse
––
All photos by Jessica Cooke and Ange Suprowicz