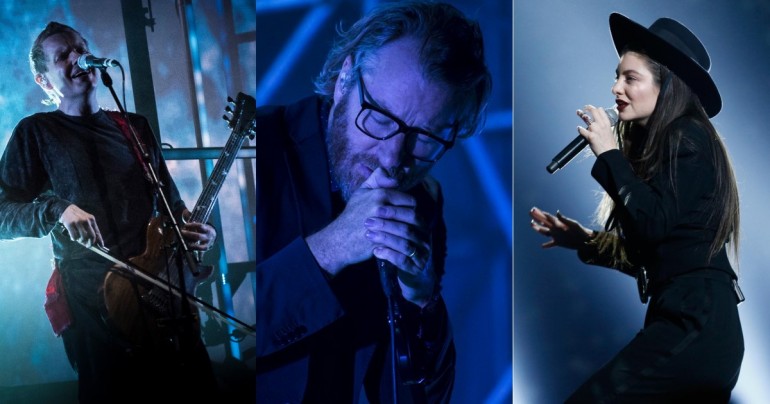 After the recap is right before the outlook. We already presented you our favourite albums, songs and music videos of 2016, now it's time to look into what's next. 2017 will be, once again, packed with fantastic new musical releases despite all the madness that is going on in the world right now. A few highly anticipated released have already been released. The new THE XX album already arrives in January, AUSTRA, ELBOW and THE JESUS AND THE MARY CHAIN will follow in the course of the next months as well. And then there are going to be many more. We compiled 17 albums in 2017 we're looking forward to as well as 17 ones we aren't really sure whether they'll be out within the next twelve months or not.
---
01. The National
What it is: The group's highly anticipated seventh full-length and the one that took the longest time to record
What we know: The band allowed itself the luxury of taking a bit time off, following the extended touring behind 2013's Trouble Will Find Me while also focussing on plenty of side projects. In the meantime – every now and then – they continued to work on the new LP, played a few festival shows and also debuted new songs. Berninger and Co. hinted at a more reduced and progressive style which might have been affected by krautrock as well. Still, we would be quite surprised if they would keep off the melancholic ballads.
---
02. Gorillaz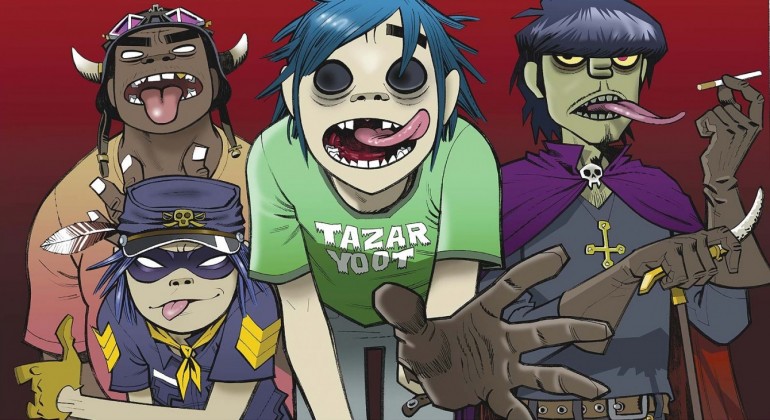 What it is: The long awaited return of the world's most famous virtual band and the first album by Damon Albarn's band in seven years.
What we know: Well, we know that it'll really happen in 2017 since cartoonist Jamie Hewlett confirmed to a few fans multiple times. The rest is a big mystery but a few guests are already confirmed – DE LA SOUL and SNOOP DOGG will make a return and rapper VIC MENSA was also seen at the studio. Before the passing of BOWIE there as even a rumour that he might be on board for the record. Albarn himself promised a more upbeat vibe for this LP and somehow we got the feeling that they might do one of those hip surprise releases.
---
03. Arcade Fire
What it is: Album number five by the world's biggest 'indie' band and we expect nothing but a big multimedia spectacle once it's been announced
What we know: The Canadian heavyweights took some time following the madness of Reflektor and it is yet unsure what sound we can expect from it. Still, a release date is already circling around – May 2017. Since the band is already booked on a few major summer festivals this makes way too many sense.
---
04. Fleet Foxes
What it is: The comeback of the inventors of that whole 'indie-folk' movement, including the beards. Robin Pecknold and his band haven't released an album since 2011 and it's interesting to see what direction they are taking. We're somehow pretty sure it's not the auto tune one from BON IVER.
What we know: Pecknold recently confirmed that the album is almost done so that's what we can currently hold on to. It's also still not enitrely confirmed what the line-up of FLEET FOXES in 2017 might look like. Well, except for former drummer Joshua Tillman whose FATHER JOHN MISTY character is way too big by now.
---
05. Haim
What it is: The return of the HAIM sisters, following the worldwide success, Grammy nominations and becoming BFFs with TAYLOR SWIFT. They are first league by now, to say the least.
What we know: The trio is taking its time with a new album, that much is for sure. We have yet to find out whether they go more for a 70s West Coast sound of contemporary mainstream pop.
---
06. Phoenix
What it is: The sixth studio album by the French pop darlings and their first one since 2013's Bankrupt!
What we know: PHOENIX recently rearranged their homepage which now features an old TV test screen and they also announced their first summer festival shows for the season. Aside from that we honestly know nothing but that's how they alway handled things.
---
07. Sigur Rós
What it is: The eighth album by one of the most unique bands of modern music and the first one since 2013's Kveikur.
What we know: The band took a different way prior to the release of that new album by going on an extended tour throughout 2016 to get new influences, test new material and see whether that will work on an entire album. Strangely enough, they haven't played anything new besides the alreay released Óveður but maybe that will change on the just announced spring tour. The long tour probably also didn't result in that much studio time, so let's cross fingers for a 2017 release anyway, right?
---
08. Depeche Mode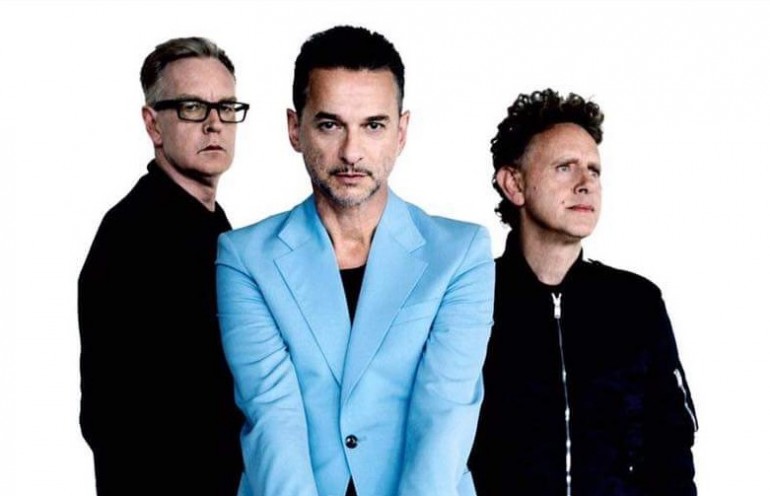 What it is: You know… these guys. We don't need to tell you who they are. Expect a massive fest for all those millions of fans worldwide.
What we know: It's called Spirit and it's the first time in three albums (which is at least 12 years in the DEPECHE MODE schedule) that the band chose a new producer with James Ford who might move Gahan, Gore and Fletcher back to a more organic and maybe even commercial approach. It will be interesting to see how Ford balanced Gahan's gospel and blues focus with Gore's love for analogue machines on Spirit. The first teaser clips definitely sound interesting, the album is likely to arrive in spring.
---
09. Lorde
What it is: The long awaited second album by the stubborn pop newcomer you are actually allowed to fall in love with. It's the tricky second full-length following universal praisal by everyone from TAYLOR SWIFT to DAVID BOWIE.
What we know: The stakes are high to say the least and LORDE continued to remain clever by running away from all the Hollywood fame, at least for a bit. She recently posted an update on her 20th birthday, saying that the album is almost ready and that the best is yet to come. Please don't have her fall for that whole pop/celebrity thing, my dear. Thank you!
---
10. The Shins
What it is: The first full-length by James Mercer and his group since 2012's Point Of Morrow.
What we know: Mercer was already kind enough to give us Dead Alive as a little Halloween gift. The rumoured title for the record is I Gleek on Your Grave and the signs are looking good that it might arrive sooner than we all think. Hell Yes!
---
11. Franz Ferdinand
What it is: The first FRANZ FERDINAND following the departure of guitarist Nick McCarthy who is not involved in the new LP but might be on a future one. It also follows the group's joint musical adventure with SPARKS in 2015.
What we know: The band will continue as a trio and it's interesting to see how the gap of McCarthy will influence the sound of them. Will they head back for a simpler lo-fi garage rock sound? Will they go fully electronic? And does the world even need a new FRANZ FERDINAND LP in 2017? A lot of questions which the next months will hopefully answer.
---
12. Vampire Weekend
What it is: The group's fourth full-length and the first one following the departure of Rostam Batmanglij who left VAMPIRE WEEKEND in early 2016 to follow his own artistic dreams (like scoring the new Netflix series The OA)

What we know: The band was flying under the radar for most of 2016 (except when Bernie Sanders was calling for help) and that gives us confidence that their new album will hopefully arrive sooner than later.
---
13. LCD Soundsystem
What it is: The first album by James Murphy's band following the big comeback show circus of 2016. How will LCD SOUNDSYSTEM sound seven years after their last LP?
What we know: Murphy honestly apologized to those who were quite disappointed with the return 'only' five years after the initial farewell shows of the collective. He even signed a major label deal with Columbia Records for this one but has been quite silent about the new album ever since (although it was promised for a 2016 release).
---
14. Rhye
What it is: The follow-up to one of the most surprising debuts of the past years, 2013's Woman.
What we know: The last news about a second RHYE full-length dates back to the summer of 2015, back then the group was already '7 songs into a new record'. They also performed haunting new material during the following tour but have remained silent ever since. Chances are high that Mike Milosh and Robin Hannbial take there time to create another perfect record, like they did with the first LP which was recorded over the course of quite a long period. They are perfectionists after all but somehow we got the feeling that 2017 might be a good year to return.
---
15. Slowdive
What it is: The first studio album by Rachel Goswell and her band in 22 years, following their 2014 live comeback.
What we know: 2017 will be a massive shoegaze reunion year with RIDE and THE JESUS AND MARY CHAIN are returning as well as SLOWDIVE. Following the end of Goswell's adventures with side-project MINOR VICTORIES in 2016 she should be ready to return to her main band. They haven't played new material so far but we just assume that it'll be both – loud and beautiful.
---
16. Noel & Liam Gallagher
What it is: Not the OASIS reunion. Really! But if they both managed to get their new albums out within one year you can be sure the media will jump on the 'battle of the brothers' bandwagon.
What we know: Liam signed to Warner a few months ago and is currently working on his first solo album although he doesn't like to call it a 'solo album' because these things are usually rubbish. Mat Whitecross, director of the Supersonic documentary, already got the chance to listen to it and said it'll be massive, sounding quite psychedelic and THE DOORS like. Noel on the other side promised a quick HIGH FLYING BIRDS follow-up to 2015's Chasing Yesterday and recently said that he wanted it done and ready by the start of summer. The question is just: who's faster and who's better? And who's gonna make that phone call at the end of the year to get the reunion for 2018/2019 finally going?
---
17. The War On Drugs
What it is: The first album since the breakthrough success of 2014's Lost In The Dream and also the debut of Adam Granduciel's shoegaze rockers on a major label.
What we know: The current radio silence of THE WAR ON DRUGS is a good sign that Granduciel and their band are quite busy creating the next step to rock stardom. It will be interesting to see how the sudden success of the last LP and the new structures will influence their sound. Hopefully they don't fall for the 'KINGS OF LEON' effect too soon.
---
---
… and then there are 17 question marks …
CHROMATICS. This one is about to become the new running gag. Dear Tommy was first announced back in early 2014(!) but only a handful of tracks have been released from it so far. The title-track arrived in 2016 with an 'out soon' comment. Probably only Johnny Jewel knows when we will listen to this.
DAFT PUNK. Nobody actually knows what DAFT PUNK are up to. Originally we thought that – in the tradition of Alive 1997 and Alive 2007 – they would return with an epic live show next year. The demand couldn't be any higher. We're not so sure yet but these guys are always up for a surprise.
FEVER RAY. Karin Dreijer Andersson hasn't released a solo album in 7 years and following the end of THE KNIFE in 2014 she's been busy with writing music for theatre and getting creative in the activism field. We're pretty sure she's going to be back one day but will it be next year?
FLEETWOOD MAC. Just in time for their 5oth anniversary next year the band is actually working on their first LP in 12 years and it is the first studio album following the return of Christine McVie. This means the album will be the first one of the legendary Rumours line-up since 1987's Tango In The Night. That's quite some history so these guys will be careful with what to present as their possibly final farewell album.
FUTURE ISLANDS. Following the massiv success of their 2014 breakthrough LP Singles back in 2014 Sam Herring and the band went in an almost endless tour all over the world. They should have recovered by now and are hopefully working on a comeback. If not, they still deserve all the time in the world to recover.
FRIENDLY FIRES. We love these guys but the world has almost forgotten about their existence. The tropical house indie-pop trio hasn't released an album since 2011's Pala and nobody knows what they are actually up to right now. At the beginning of 2016 I messaged them at Twitter, they said they are working on it. Well, nothing has happened ever since.
INTERPOL. Daniel Kessler already confirmed via Twitter that the band is back in the studio and following the release of his RZA joint venture in 2016 frontman Paul Banks might join his band next year again. Still, it's unsure whether the work on album number five will be completed in 2017.
LYKKE LI. The most important project of the Swedish singer in 2016 has been motherhood but she also formed that great new band called LIV which is going to release a full LP next year. Chances for a new solo album are a bit low considering these circumstances.
MASSIVE ATTACK. Following a really strong new EP this year, a full-length album is what we need next. But maybe the trip-hop legends will stick to the EP release strategy or come up with something even more unconventional.
MORRISSEY. Well, you can't be sure about anything with this man. 2017 could see anything from final retirement to glorious comeback record. He's constantly writing but a few years now his old-fashioned wish for a label that takes care of him without questioning anything and the reality of the music industry seem to constantly clash.
MICHAEL STIPE. It's not that the former R.E.M. leader officially retired from music making following the split of his band in 2011. He just worked on other artistic fields (including growing one hell of a beard) but showed up every now and then to perform with other musicians. He never ruled out releasing new music and we're pretty sure he will return one day. The question is whether this day will already come next year.
ROBYN. The Swedish pop goddess hasn't released a proper full-length solo LP since the famous Body Talk series in 2010. Still, she remained quite active over the past years. Whatever that means for the new year. We're not sure yet.
SOULWAX. After (re-)remixing themselves live and on the record for countless years the Belgian electro-rockers have just released their first original song in an eternity. Chances are high that 2017 will actually see a follow-up to their 2004 LP Any Minute Now but we wouldn't bet our lunch money on it.
SNOW PATROL. Chasing Cars might still be the most overplayed song of the past decade and following its success the world got a bit Glasgow's answer to COLDPLAY. But now, after almost five years of radio silence we could all use a comeback. The guys have been in the studio for a while so it's not totally impossible. Hopefully the result is less rubbish than the recent material by Chris Martin and his band.
TOTALLY ENOURMOUS EXTINCT DINOSAURS. What happened to Orlando Higginbottom and his joyful alter ego with the awesome name? Following the 2012 debut Trouble and countless tours he now only shows up every now and then for DJ sets but hasn't released new music in ages. We would be up for the comeback.
THE CURE. A new album by Robert Smith and the gang has been rumoured for years now. They haven't released a proper full-length since 2008 but just came back from a celebrated world tour which also featured previously unreleased material. It's just the fundamental question whether we actually need a new release, considering the mediocre quality of the last one and the importance of their legacy.
U2. Last but not least. Bono once promised a quick follow-up to 2014's Songs Of Innocence but well… you know him. Songs Of Experience hasn't arrived yet due to the band's love for perfectionism. But they are really working on it, they say and we wouldn't be surprised if the first stadium shows aren't already booked.
—