---
Slowdive – 'Slowdive' (Dead Oceans)
What it is: There's probably no need to explain who SLOWDIVE are but then again, most of us shoegaze-devotees rather know who they were, then who they are now. The british five-piece reformed in their original line-up back in 2014, nearly 20 years after their last album Pygmalion was released. As it is always the case with these kind of re-unions one is tempted to be skeptical about the use of it. The status of a record like 1993s Souvlaki is too big, SLOWDIVE's influence in general too strong to not ask yourself: Why put yourself at risk of diminishing your achievements? The answer in form of SLOWDIVE's confidently self-titled comeback record after 22 years is: This band is simply too big to fail.
Why to listen to it: Few seconds into the ethereal album opener Slomo and you're immediately sucked back into SLOWDIVE's world of sound: The gentle dream pop surface, the menacing wideness, the complete utter feeling of dissolving within the tunes of this band. Star Roving takes you on a trip down memory lane; back into times in which you simultaneously felt invincible and more vulnerable than ever before. Listen to Sugar For The Pill and you know that there'd be no XX today without these guys. It's just one example on this record for the outstanding position of the group within the ancestral line of shoegaze, which is simply based upon their pristine songwriting. Neil Halstead's impact on bands like BEACH HOUSE can't be overstressed in that aspect, neither can be Rachel Goswell's vocals. Since Slowdive is also a testiment to the band's perfectionist sound there are really no questions left why SLOWDIVE had to reform: This had to get out there. It's obviously not gonna become a popcultural game-changer like Souvlaki but it is probably the most destilled SLOWDIVE we ever had. Some re-unions do make sense. (Henning Grabow)
---
Mac DeMarco – 'This Old Dog' (Captured Tracks)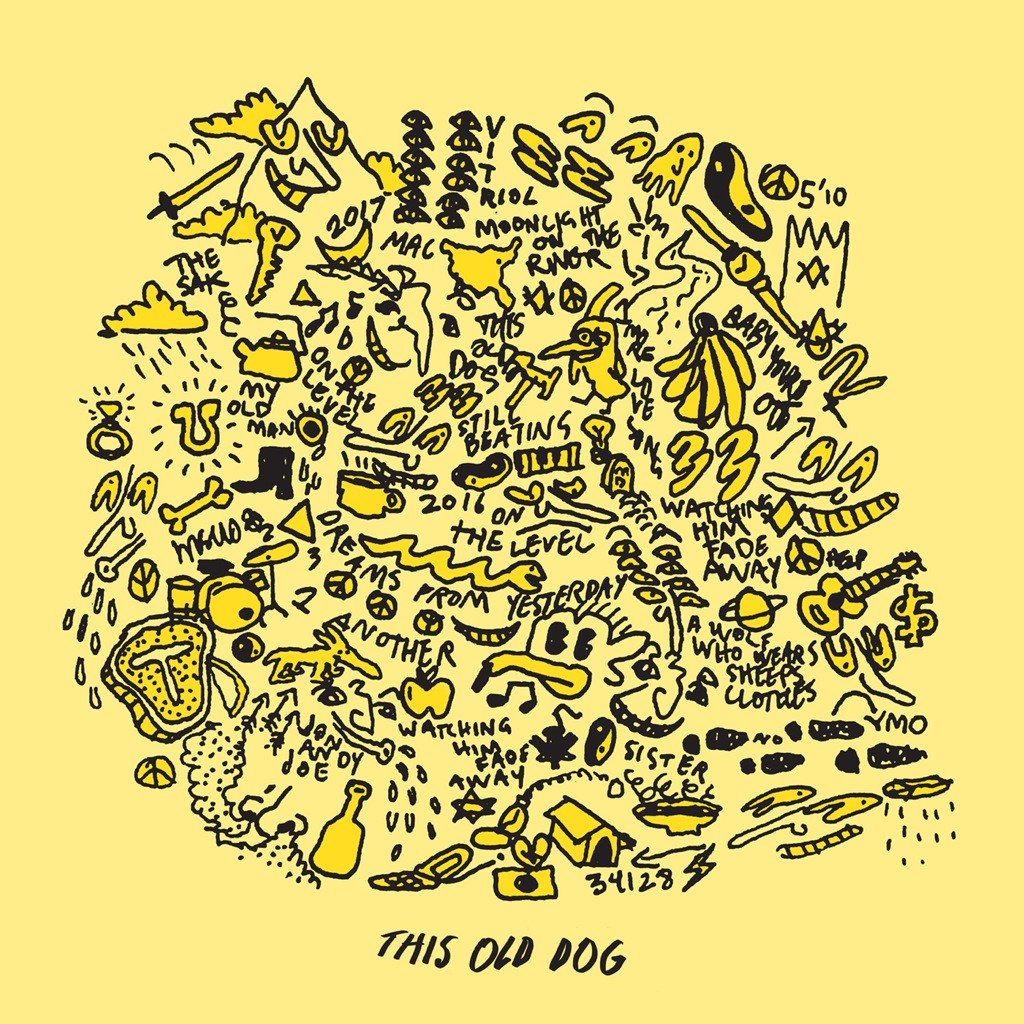 What it is: Welcome back to Mac's world. Where the carefree attitude rules, goofy behaviour appears on the agenda and feel-good vibes let you daydream until something dares to pull you back into reality. In between all this nonchalance is MAC DEMARCO who has clearly evolved from the man-child that smoked dozens of cigarettes (Viceroy, of course!) all while telling fart jokes and transformed into something much more mature on his new album This Old Dog. The Canadian singer-songwriter wrote the majority of the songs while still living in New York, but put the finishing touches to his third album in his new home Los Angeles. The new songs that emerged couldn't be further away from any form of indie rock or the beloved slacker pop most people associate Mac DeMarco with. Musically, it's a collection of songs way beyond the image we tend to have in mind of the lovable and funny Canadian. The level of self-reflection as well as vulnerability is incredibly high which makes This Old Dog so remarkable.
Why to listen to it: The level of self-reflection as well as vulnerability is incredibly high which makes This Old Dog so remarkable. The emotional output is very raw, full of heartbreak and deeply embedded in the wounds MAC DEMARCO has had for so long dealing with an absentee father for most of his life. Lyrically, he explores these kinds of heavier subjects in a very openhearted manner that reveals his contemplative nature more than ever. The music remains mellow, warm and heartfelt while Mac goes deep into the bittersweet sphere of life to focus on the darker side. Tracks like My Old Man or Watching Him Fade Away expose the troubled relationship between father and son. Meanwhile, Mac's tender vocals and the overall simple arrangements with acoustic guitars, some psychedelic synths and a drum computer let the songs appear to be even more fragile at heart. Or as Mac sings: 'Honey, I cry too / You better believe it.' And yes, we believe him. Wholeheartedly. (Annett Bonkowski)
---
Kasabian – 'For Crying Out Loud' (Columbia)
What it is: The Leicester lads are back with their sixth studio album For Crying Out Loud. Despite the band's promise to 'save guitar music from the abyss', the album is rather a mixture of the band's previous more electronic album 48:13 and pop influences.
Why to listen to it: Whilst KASABIAN are most known for stadium rock anthems like Underdog or Shoot The Runner they've always been a band that was able to develop. On For Crying Out Loud, Meighan, Pizzorno, Edwards and Matthews present their funkiest work to date. Are You Looking For Action? and Bless This Acid House try to mix Disco elements with more psychedelic vibes. Madchester calling. But they haven't completely turned their back to rock, as potential stadium anthems like Ill Ray (The King) or Twentyfourseven prove. With ballads such as Wasted or Put Your Life On It on top, KASABIAN try to offer the whole bandwith of their now 20-year-old career. Above all, For Crying Out Loud is a solid album that might not be the band's best work to date but it surely won't disapoint die-hard fans either. (Louisa Zimmer)
---
Forest Swords – 'Compassion' (Ninja Tune)
What it is: The new ambient adventure from the Liverpool producer Matthew Barnes. After a first successful album in 2013 titled Engravings, FOREST SWORDS is back on the prestigious imprint Ninja Tune with more of his experimental and unclassifiable music. There are intuitive touches of abstract hip-hop with a claustrophobic orchestra to shine some distorted melodies. Some parts are truly organic whereas others are logically synthetized and you're never too far from all the experimental ambient coming from the English hinterlands.
Why to listen to it: There are truly some mesmerizing gems in it, even if the whole lacks some sort of clarity. You would expect a continuum story out of these atmospheres but It quite unfairly feels like you're haunting the tale instead of truly living it. Individually, the tracks stand strong but they feel like they've been scratched from a conceptual masterpiece and later artificially reassembled. Thus, and even if these lines can sound harsh, you're quite disappointed because it could have ended way more. Still, the impression of never really being somewhere can be somewhat pleasant when you stop expecting it to be something else. Surely we'll have some of it carefully dispatched in key places in playlists or mixes – for they'll resonate in magnificent ways this album unfortunately does not. (Bastien Perroy)
---
Sylvan Esso – 'What Now' (Universal)
What it is: SYLVAN ESSO's sophomore album that falls stylistically in line with their self-titled first release but is lyrically much more developed. The duo that is Amelia Meath and Nick Sanborn have cunningly created a critique of the pop industry by putting out a record that rests on the shoulders of pop itself. After their debut, they felt the pressure to stack up to their success and prove their name in the music world, leading to an album that hints at uncertainty and expectation. With the title What Now, SYLVAN ESSO launches their commentary even before the songs begin to play. Their critique of this pressure lacks in subtlety. Radio has a chorus that chimes 'slave to the radio' and an interlude that sputters 'Now don't you look good sucking American dick/ You're so surprised they like you/ You're so cute and so quick'. It then moves to Kick Jump Twist, that's filled with the repeating line 'They want all the invisible eyes on them/ They want all the invisible eyes/ Now aren't you gonna do the dance for the camera'. Under the catchy beats, the duo reveals their frustration while feeling desperate to keep up with an ever-demanding industry. SYLVAN ESSO kept the same driving rhythms and playful production that they hooked us with the first time around, but gave us a bit more to chew on this time.
Why to listen to it: They've already caught audiences with a handful of teaser tracks, but the rest of the songs add some much needed dimension. With pieces like Slack Jaw and Sound, the album turns away from becoming a series of danceable hits and towards a well rounded compilation. Most tracks are equal parts Sanborn's ever-changing synths and Meath's multidimensional vocals. He takes pop beats, throws them in a blender, and makes something experimental and childlike without being obscure. It's filled with twisted, scattered rhythms that shouldn't necessarily work, but do, and flawlessly, too. Meanwhile Meath's smooth vocals effortlessly alternate between cooing a lullaby and spinning out melodies for uncensored, all-out dancing.  Aside from the sheer catchiness of it all, SYLVAN ESSO uses it as a chance to turn potentially superficial lyrics into an album with layers of depth. (Sasha Chebil)
---
Theme Park – 'Is This How It Starts?' (Recreation Records)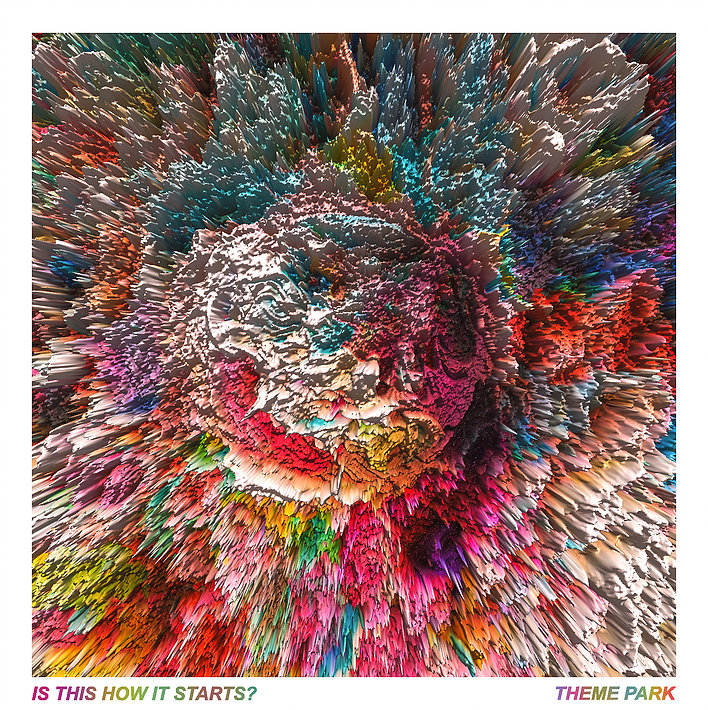 What it is: Since the release of their first single Milk in 2011, the music of London-based trio THEME PARK has either been loved or dismissed for its simplicity, carelessness and fun. Whatever perspective you have on the band, their self-titled debut released in 2013 was a succession of catchy pop tunes to sing and dance along with songs like the joyful Jamaica or the addictive Tonight probably still stuck in your head. Is This How It Starts? took three years in the making and continues the band's established clean pop sound including light-hearted lyrics about everyday (love) life and falsetto vocals. The only surprise seems to be that the band has not compromised or given in, coming across even more unashamed and fearless. Working with school friend and producer Ben Garrett aka FRYARS (LILY ALLEN, RAE MORRIS, MIKA) is another proof for this attitude and makes it very likely that beneath the easy-going surface lies consideration and stability. So, their second full-length is a step forward concerning development and direction.
Why to listen to it: An explosion of good mood. Bright colours. Dancing through the night. These expressions come to mind when first listening to THEME PARK's second album and they are also evoked by its cover which looks like intensely coloured iron filings lining up in a magnetic field. As hinted at by their previously released singles, the record is full of adequately produced and very enjoyable pop gems with Something Good and its accompanying video perfectly summarising the group's approach: 'We can do whatever we want. Baby, it's just believing'. And while there's an ongoing 80s feel, in stronger moments current bands like METRONOMY, PHOENIX and KLAXONS come to mind. Besides the singles, songs like Dancing With The Other Girls, U R Rly Nice and Never Ending Story will definitely find their way onto a lot of indie disco playlists. Twin brothers Miles and Marcus Haughton and Oscar Manthorpe act as if there is no desperation or gloom. This might seem superficial or shallow but it is also quite refreshing, especially in times like these. No matter if it will give THEME PARK the 'place in history' they long for in You Are Real, this record feels like a friend trying to cheer you up and succeeding. So, make sure you've got some place to dance before putting on Is This How It Starts? (Jessi Schmitte)
---
Sóley – 'Endless Summer' (Morr Music)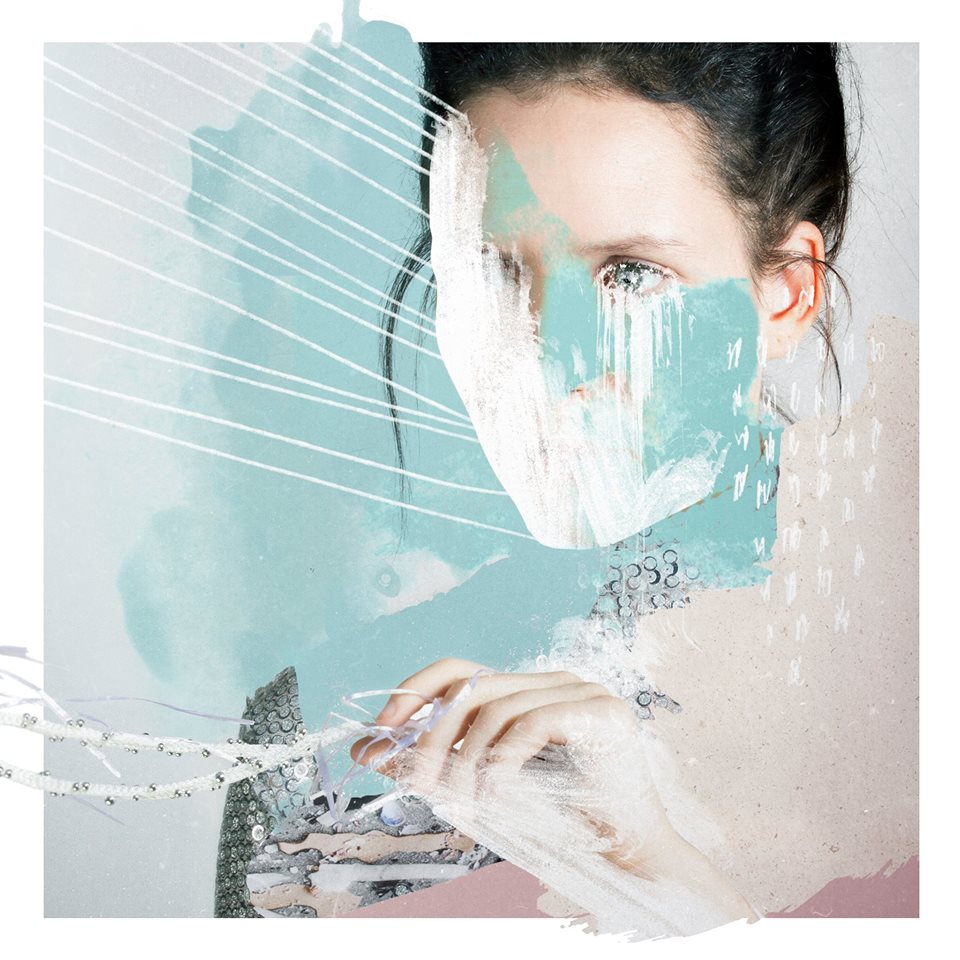 What it is: The third full-length album by Icelandic singer/songwriter goddess SÓLEY. Unlike its predecessors – especially the gloomy Ask The Deep from 2015 – Endless Summer takes a way more optimistic turn towards life in general and her songwriting specifically. The multi-instrumentalist delivers eight reduced and warm little folk diamonds, that work as honest odes to the Icelandic understanding of summer while also documenting a shift of consciousness for her art.
Why to listen to it: Don't expect any tropical rhythms or uptempo bonfire acoustic guitars on Endless Summer. SÓLEY was keen to NOT record a stereotypical summerly record that ignores all the bad things in life. It obviously acknowledges winter's grim circumstances as necessities to appreciate the light that follows it. The artist's significant piano play dominates the album, sometimes more dramatic as in the opening song Úa, an ode to her daughter, sometimes more playful and repetitive like in Never Cry Moon where the sound of clarinet, trombone and cello help to really shape the finale. Compared to Ask The Deep SÓLEY keeps additional instrumentation to minimum, avoids unnecessary production and lets her gentle voice and the piano all the space it needs to unfold their hopeful character. In many ways, Endless Summer and its protagonist celebrate a childish love for wondering and mystery, worshipping nature and the simplicity of things; something we tend to forget in our accelerated lives. Especially the playful outro of the title-track creates a hypnotic maelstrom that could last forever. This is a record for a specific kind of summer, one that you best put on your headphones while being far, far away from the digital urban life. It's an overdue celebration of simplicity and unfiltered intimacy and in its unpretentious way one of the most important albums I can think of right now. (Norman Fleischer)
---