Aaron Frazer – 'Introducing …'
Sounds like … contemporary retro 60s soul.

Drummer and singer Aaron Frazer presents his first solo output. Introducing… is literally what the title says it is – a compilation of the different musical facets of the singer fused to twelve songs. Previously known from his work with Durand Jones and the Indications as well as with the gospel Project The Flying Stars of Brooklyn, the musician finally explores all the different genres he loves on the solo record.
In collaboration with Black Keys' Dan Auerbach, the musician channeled creative energies and influences. The instrumentation ranges from upbeat soul grooves like Done Lyin' accompanied by horns, to the flutes on Bad News and the slow percussion of Have Mercy. Overall, the singer's distinct vocals provide the silver lining. The pitch perfect falsetto voice has already earned him a name as the singing drummer of the Indications, Aaron Frazer croons odes to love but also songs with political messages. Bad News for example is about the devastating effects of climate change, while the groovy Lover Girl is a serenade to a loved one. Introducing… is a first impression done right. Aaron Frazer never had to prove his talent to anyone, but the LP shows just how wide the musician's style is. (Liv Toerkell)
Stream It: ► Spotify / ► Apple Music / ► Bandcamp
---
Viagra Boys – 'Welfare Jazz'
Sounds like … the right amount of craziness to start off 2021.
Those, who have been digging this band since their debut from 2018 know what to expect from a Viagra Boys record. For the rest: This band is not for the faint hearted. But if bands like Sleaford Mods or Slaves don't scare you off and Iggy Pop is not only because of Passenger in your playlist, these crazy heads from Sweden will satisfy your need for a little disturbance. The quintet from Stockholm made a name for themselves for their intense live-shows and their working-class, fuck-off mentality. Now they return with a record, that picks of where the last one left. But defining this band by their sound doesn't make much sense, since the music of Viagra Boys is a wild potpourri reaching from laid back groovers to furious post-punk party tracks. The common ground is their underlying attitude and it's fair to say that it's punk through and through. Frontman Sebastian Murphy embodied this image in the most stereotypical way, but came to a realisation: "I didn't really realize what an asshole I was until it was too late, and a lot of the record has to do with coming to terms with the fact that I'd set the wrong goals for myself", Murphy explains. The two interrelated music videos for the energetic Ain't Nice and following feel-good synth-pop track Creatures display this realisation process in a band-typical humoristic way.
Musically speaking there is more to being punk than just walking around drunk in public. Nonconformity in a postmodern world does not come from refusal, but from exhausting its endless possibilities to the fullest. And that's where Murphy's four fellow musicians come in with squeaky synthesizers and Nintendo sounds, random samples, Saxophone solos and piano interplays. What sounds like it would end in absolute chaos is actually a challenging but coherent piece of music. Up-Beat songs like Girls & Boys stand next to dreamy tracks like Into The Sun or the energetic krautrock instrumental 6 Shooter. To round it off Welfare Jazz ends with a sentimental duet. No other than Amyl & The Snifflers' singer Amy Taylor joined forces with Murphy for In Spite Of Ourselves, a cover in memory of US country-folk singer John Prine, who died last April. (Abhilash Arackal)
Stream It: ► Spotify / ► Apple Music
---
Casper Clausen – 'Better Way'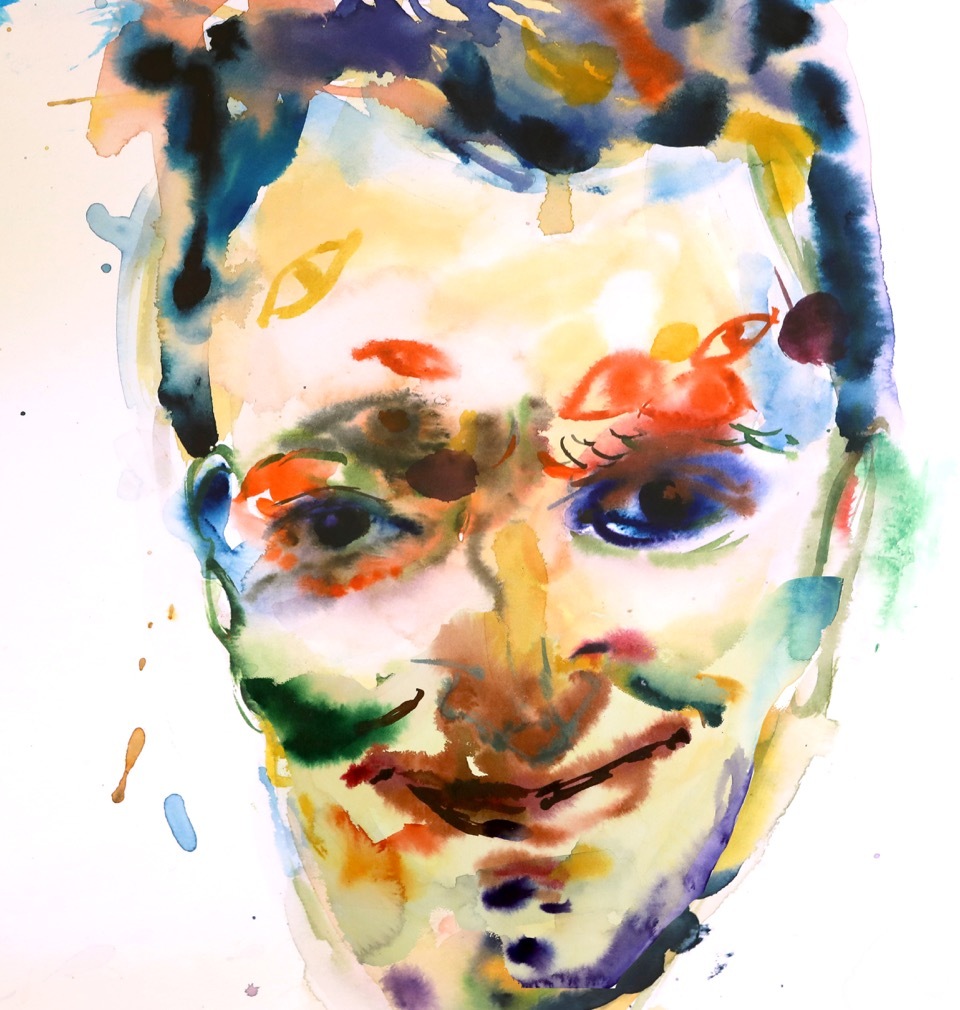 Sounds like … dancing amidst the haze of a revolution.

One thing you often read about albums, justified or not, is how they "transcend their genre" – but in the case of the debut record of restless Efterklang front man Casper Clausen this might actually hold true. On his first solo venture Better Way, all the brimming energy of the Lisbon-rooted musician is waking up to life. Designing vast electronic worlds of sound that enclose and explore, the artist takes us on a musical journey made up of dense textures, fully aware of the intuitive and kaleidoscopic nature of the experience of music itself.
Eight tracks make up Better Way and it is with the first notes of Used To Think that Casper Clausen delves into sparkling electric moods. Shimmering with considerable lightness and yet permeated by fine rhythmic tension, the almost 9-minute track takes a deep dive into a haze of immersion, touching on a meditative note. The following Feel It Coming takes an even more experimental approach. Soft synths mix up with roaring guitars, held together by a craving voice that is always very aware of its role inside the sweeping compositions. As one mood shifts into another, like sonic snapshots arranged together to form one grand musical landscape, Clausen has managed to create a work one really has to experience in the truest form possible. It is a record one can roam through, get lost on the way and find home in the comfort of sound. "It is a record about finding a better way, loving stronger, falling harder", Clausen explains and that might already unfold the quest underlying Better Way. (Andreas Peters)
Stream It: ► Spotify / ► Apple Music / ► Bandcamp
---
Jarle Skavhellen – 'Beech Street'
Sounds like … cosy chats with a friend, shared over a glass of wine on a sunny Sunday evening.
Sometimes it's better just to let others take control. Give the wheel to Jarle Skavhellen while you listen to his latest album, Beech Street, and he'll take you to places you didn't even realise you wanted to go. But go there you will, again and again, such is the desire to keep this record on play. Having grown up in the famously damp West coast Norwegian city of Bergen, Skavhellen chose to relocate to Portland temporarily for the recording of this album, resulting in the sun shining through in more ways than one. Consequently, the album is a warm, uplifting affair, combining the familiar sound of Americana with Skavhellen's knack for personal and relatable lyrics. There's a superb depth of instrumentation present too, and while the album never wanders wildly from it's folk roots, it reveals a mature and varied sound from the Norwegian singer-songwriter.
Lion, written about the fear of getting older, is a masterclass in using a song to tell a story. Elsewhere, Winnebago is perfect for whistling along whilst throwing away your cares and Northern Lights portrays a slightly more tumultuous time. With some inspiration for the album coming from time spent in Iceland, Skavhellen recalls "I was there when my life – both personally and musically – was at a tipping point. My solo career only just started back then after I broke up with my old band, with whom I was touring for five years. There was also some romantic turmoil. In the text I try to make sense of it all." The album ends on Anyway/Anyhow, a striking closer upon which Skavhellen's distinctive calming voice plays centre stage, reminiscent of R.E.M or fellow Norwegian Sivert Høyem. As a whole, it really is a lovely album from start to finish, and a definite improvement on 2018's album The Ghost In Your Smile. Find the time to listen through and you'll discover the journey Skavhellen takes you on is just what you might need for the start of 2021. (Dan Cromb)
Stream It: ► Spotify / ► Apple Music
---