---
Phoenix – 'Ti Amo' (Glassnote)
What it is: At first glance, the artwork of PHOENIX's sixth studio album is reminiscent of a piece of an aged world map. Its surface shows endangering signs of fissures but everything is sort of kept together by a large red heart headed Ti Amo. In a way, that's a lovely picture. However, things turn out to be slightly different here: The light blue and grey coloured foundation shows a damaged wall whereas the red heart drawn with chalk signals the French band's new release. A closer look is recommended when dealing with Ti Amo's music and presentation. Yes, it actually is PHEONIX; and this time it shows the band exploring fine Italo pop/ disco, narrating their voyage with the help of a good portion of nostalgic VHS romanticism (cf. J-Boy video clip). Still, it all sounds very Phoenix-esque.

Why to listen to it: One strong aspect that makes PHOENIX appear so simpato is their relaxed attitude. Indeed, the French band has never shown a particular interest for current trends. Instead, they've relied on their own plans since day one, creating and professionalising a trademark sound that today manages to work on both indie dancefloors and mainstream radio channels. Another peculiarity of PHOENIX is that most of their discography needs some time to get into as it grows and flourishes over time. The only exception is Ti Amo's predecessor Bankrupt!, which in spite of housing two strong singles (Entertainment, Trying To Be Cool) as a whole failed to satisfy the expectations set by the grandezza of Wolfgang Amadeus Phoenix. It is the group's sixth effort then that sees them exploring distinguished elements of 80s Italo disco while carefully integrating these references into their own sound. As a result, PHOENIX present their most coherent body of work since It's Never Been Like That. Ti Amo is basically a summerly, atmospheric mid-tempo record that lyrically depicts scenarios of human interaction while name-dropping the record's sources of inspiration. Thomas Mars's voice is given a bit more room and effect so that it merges very well with the production of the instrumentals. Still, all ten tracks need repeated listens to form and shape their own identities. Ti Amo is more about trying to vary a set of sound patterns than creating ten totally diversified tracks, which is one of the reasons why the upbeat Fleur de Lys might be considered the record's standout track. Last but not least, props to PHOENIX for mentioning Battiato. It makes the record even more wonderful. (Chris Hegholtz)
---
Cigarettes After Sex – 'Cigarettes After Sex' (Partisan Records)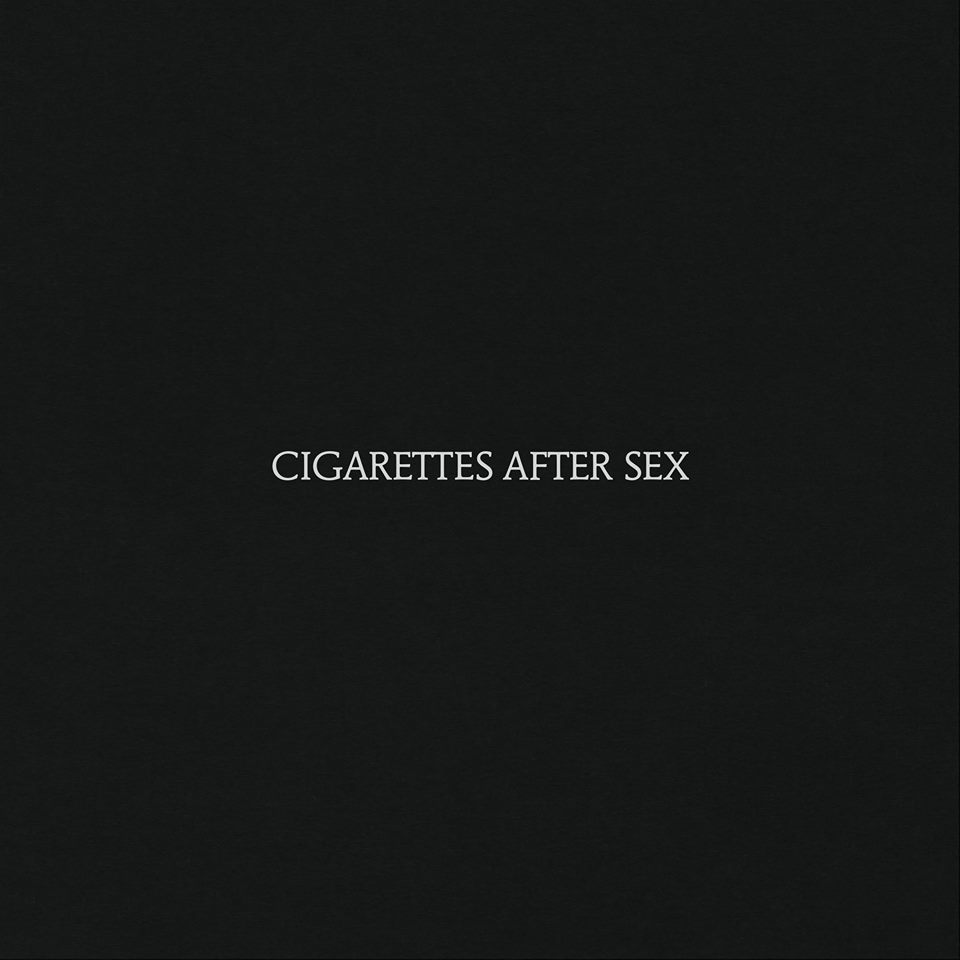 What it is: Songwriter Greg Gonzalez surely took some time to release a full-length of his project CIGARATTES AFTER SEX. In the five years since his debut EP he chose quality over quantity and only released a handful of music (two EPs within three years) that helped the buzz to constantly grow into a decent indie music phenomenon. A quarter million Facebook followers and soldout tours later, the impact of the group already feels quite massive before their long awaited self-titled debut now finally gets released. The success story of Gonzalez' and his band is also one of music's true power, aside from any forced marketing strategies. The shy gentlemen avoids the limelight and rather lets the music and his intimate and beautifully sad stories tell the tale of CIGARETTES AFTER SEX. The album is an extension of the band's unique magic and quite easily one of 2017's most important and profound debut releases.

Why to listen to it: The dreamy and slowed down shoegaze pop of CIGARETTES AFTER SEX isn't a revolutionary one as it recalls the sound of MAZZY STAR, COCTEAU TWINS and maybe even THE SMITHS. Still, Gonzalez manages to deliver that heavily old-fashioned sound with the much needed dignity, an authentic approach and a certain consequence that appears just at the right moment in time. With THE XX and BON IVER heading for mainstream pop territory, CIGARETTES AFTER SEX fill the desired gap for honest intimacy and a certain analogue sensuality in this partly chaotic and accelerated age. Right from the opening K., a tale of blossoming love ('Kristen, come right back / I've been waiting for you to slip back in bed') Gonzalez and his band create a feeling of haunting intimacy, paired with narcotic melancholia and a slightly sexual undertone. Cigarettes After Sex is an album for lovers but also for those who desperately long for love, delivered with a bittersweet but also somehow relieving spirit. Gonzalez created a cohesive album like a novel or an old-fashioned Hollywood romance. Cinematic despair meets the delicate conversation of lovers, all transported via a lot of reverb, dreamy guitars and the protagonist's fragile voice that almost appears whispering. The songs feel real because he isn't hiding behind pointless metaphors but prefers to tell a story like it is. Where else can lyrics like 'Well I know full well that you are / The patron saint of sucking cock / Señorita, you're a cheater' (in the closing Young And Dumb) can sound so romantic? Outstanding highlights on the CIGARETTES AFTER SEX debut include Each Time You Fall In Love and Opera House but one of the record's greatest strength remains its flawless consistency. The individual parts only help to build one quite traditional album experience and in that form it truly is a mesmerizing and hypnotic affair from start to finish. (Norman Fleischer)
---
London Grammar – 'Truth Is A Beautiful Thing' (Columbia)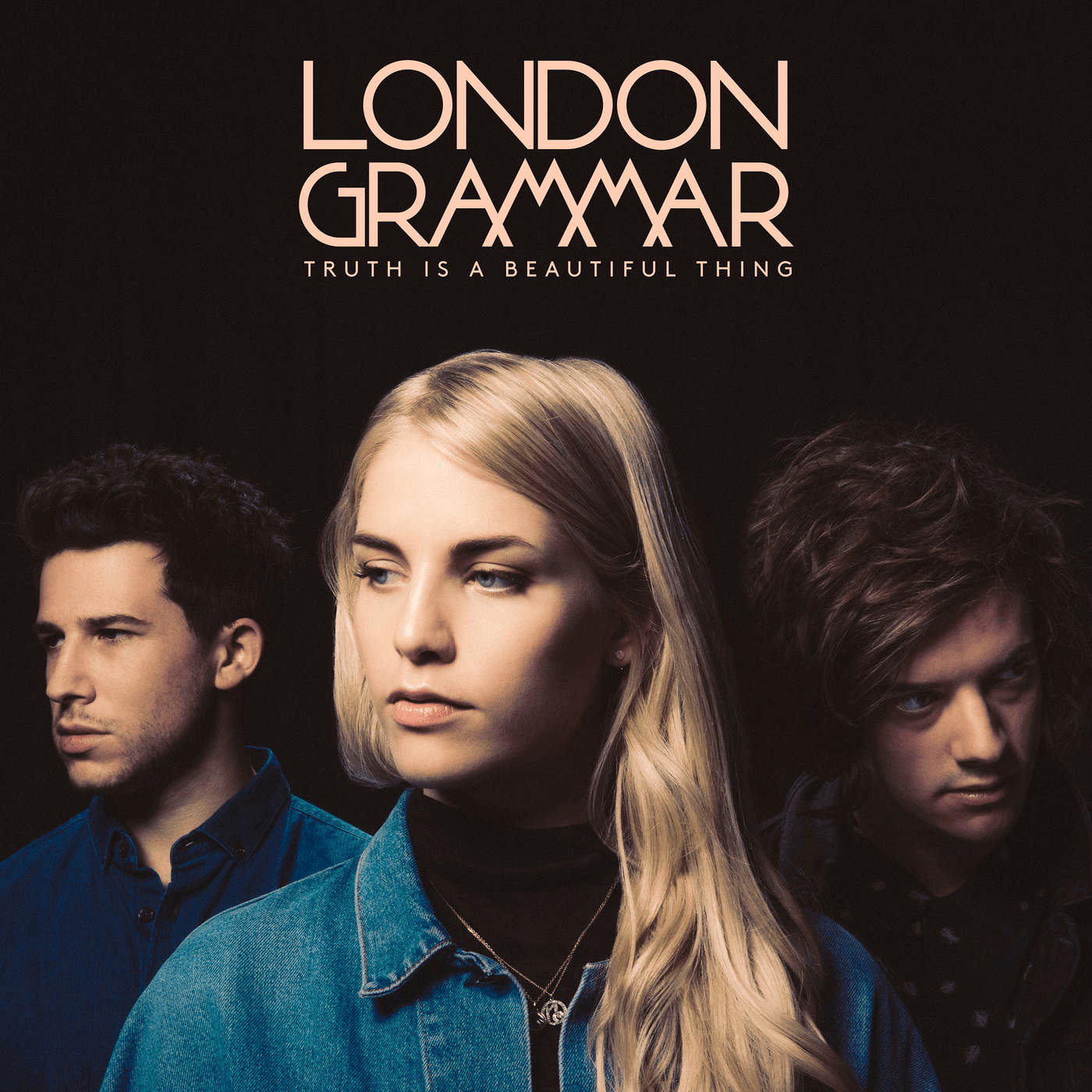 What it is: British trio LONDON GRAMMAR, finally reward their patient fans with the release of their latest record, Truth is a Beautiful Thing, after a four year gap since their breakthrough debut album If You Wait. The trio brings us the same iconic husky voice of Hannah Reid, the same melancholic and dreamy guitar chords, with a bigger and better edge.
Why to listen to it: Reid's voice, comparable to that of Florence Welch, is perfectly balanced with the subtle yet hypnotic accompaniment on guitar and piano by Dan Rothman and Dominic Major. After the incredible reception of their album number one one would expect a quick run back to the studio in order to stay in the limelight. Yet, admirably, the trio decided to take their time with this album, preferring to produce a top quality LP with meaning and depth as opposed to a rushed one. The result is a collection of cleverly crafted and beautifully melancholic songs; as its title suggests, this album really is a beautiful thing. (Anastasia Roe)
---
Big Thief – 'Capacity' (Saddle Creek)
What it is: Almost exactly a year ago, BIG THIEF's debut Masterpiece was released. Their mixture of folk, singer-songwriter and indie rock was well-received and frontwoman Adrienne Lenker's outstanding talent to write and sing – which was already known from several solo releases – became their trademark. Before embarking on a world tour to promote their first record, the Brooklyn-based quartet used the winter time to record their second effort which is a preservation in many ways but a progression when it comes to approaching the themes of their songs: 'There is a darker darkness and a lighter light on this album', says Lenker.
Why to listen to it: Capacity continues the band's accessible and melodic folk rock sound; the steady guitar and drum sounds range from stripped-down over dreamy to pressing. There's also constancy in Lenker's delicate choice and rendition of words making it hard to believe that she's just 25 years old and that most of the songs were written and recorded on the same day. But there's a significant increase in reflection and perspective: One of the LP's highlights, Mythological Beauty, brings up some of Lenker's childhood memories of her young mother. She encounters them with understanding and calmness and leaves behind the childlike and upset point of view that was apparent in former record's Real Love.
The way stories are told and atmospheres are built up sets BIG THIEF's music apart. Opener Pretty Things deals with the femininity and masculinity in all of us, a timeless yet urgent topic, and trouble and harshness is perceptible until Great White Shark. From then on, the songs are about recovering and pulling yourself back together like lullaby-esque Mary, the only song which incorporates a piano and an organ instead of guitars. It captures the warmth of Lenker's grandparents' house and celebrates lifelong friendship. By sounding more like the rural areas the band members come from than the metropolitan place they live in now, the record is made for laying down in the grass, looking at the sky and drifting off. But the twists and turns of the different narratives beneath the jovial surface have the potential to make you ponder, laugh and cry – sometimes all at once. (Jessi Schmitte)
---
Sufjan Stevens, Bryce Dessner, Nico Muhly & James McAlister – 'Planetarium' (4AD)
What it is: When four brilliant musical minds come together, in this case THE NATIONAL's Bryce Dessner, James McAlister, NICO MUHLY, and SUFJAN STEVENS, the effect can be qute overwhelming if ego comes into play. Luckily, all of the four egos on Planetarium are just in the right place for their collective journey of exploring the musical universe through soundscape in all its diversity. One planet as the subject would clearly not be enough, so Planetarium includes songs about the whole solar system and beyond. Exactly the bigger picture one could expect from this unique collaborative ensemble. The project started several years ago with MUHLY creating a new piece for the Dutch concert hall Muziekgebouw Eindhoven, but it only all fell into place when he asked Stevens and Dessner to contribute ideas and finally McAlister joined the group of friends.
Why to listen to it: The expansive sound cycle can only be described as eclectic by all means. Not only do the four artists clearly stimulate and complement each other on a very high musical level, they also set out to deliver something to their audience that is far more than a concept album about the universe and outer space. In fact, a lot of what is going on in the songs deals with even bigger issues of the human consciousness and raises questions concerning humanity, depravity and also offers a quite  philosophical approach when it comes to the lyrics. The creative force of this album lies in its aesthetic and broad style of music that reaches from big orchestrations, to more simple ballads to and even a bit of rock. All of the songs promise a great deal of curiosity and diversity at the same time with Sufjan's voice being the anchor to all these ideas floating around. Whatever musical cosmos Planetarium is in, it surely is an exciting one to explore. (Annett Bonkowski)
---
Tora – 'Take A Rest' (Eighty Days Records)
What it is: Australian four-piece electronic pop outfit TORA have seen a steady climb since they started out in Byron Bay in 2013. Releasing two EPs including hits like Jaigantic and Calming Her over the course of the past several years, they slowly and quietly started accumulating a fan base both in their home country of Australia and abroad, in America and Europe. Just as subdued is their music, a mixture of slinky, measured beats, sparkling, clean guitars and organic, textured synthesizer pads, fronted by the soulful vocals of Jo Loewenthal and Jai Piccone. Although their new album Take A Rest, released via Eighty Days Records, technically isn't their debut (their first album "High Enough" was comprised of a selection of tracks from their first EPs, among others), it is the first album to feature exclusively new material and was produced and mixed by the band itself.
Why to listen to it: Take A Rest doesn't mark as much a change in style as in ambition. Where Eat The Sun or Tora exhibited a laid-back attitude, the band's maturation not only led to a more refined and focused tone, but also exposed their more earnest undertones. 'I became stoned in my Amsterdam home / I got high for a week approximately / Now I'm full blown I don't know home / My hours could be weeks', laments Loewenthal on Amsterdam, the lead single and most overtly distraught track. Though not TORA's only melancholic digression, it's the most convincing, with an atmosphere that closely matches the desperation by which Loewenthal calls upon his lover: 'Come along / As long as you come alone'. Not all songs achieve the same emotional depth – Dope and Entity suffer from both their indistinct production and the inability of guest singers Sam Lawrence and Merryn Jean to make an unmistakable impression within the space they are granted.
Ultimately, neither second single Another Case nor Empyrean with their clear-cut choruses and fast-paced beats manage to capture TORA's magic. Instead, it is the deep cuts where the interplay between production and composition truly comes to play: Mercury ties together a swinging beat and a nearly-improvised bass line with an arsenal of vocal and guitar hooks, while the extensive synthesizer textures and electronic percussion on Want Me Gone display TORA's remarkable aptitude in fusing sleek indie pop with the electronic production sensibility Australian artists have come to be known for. (Igor Franjic)
---