[one_half last="no"]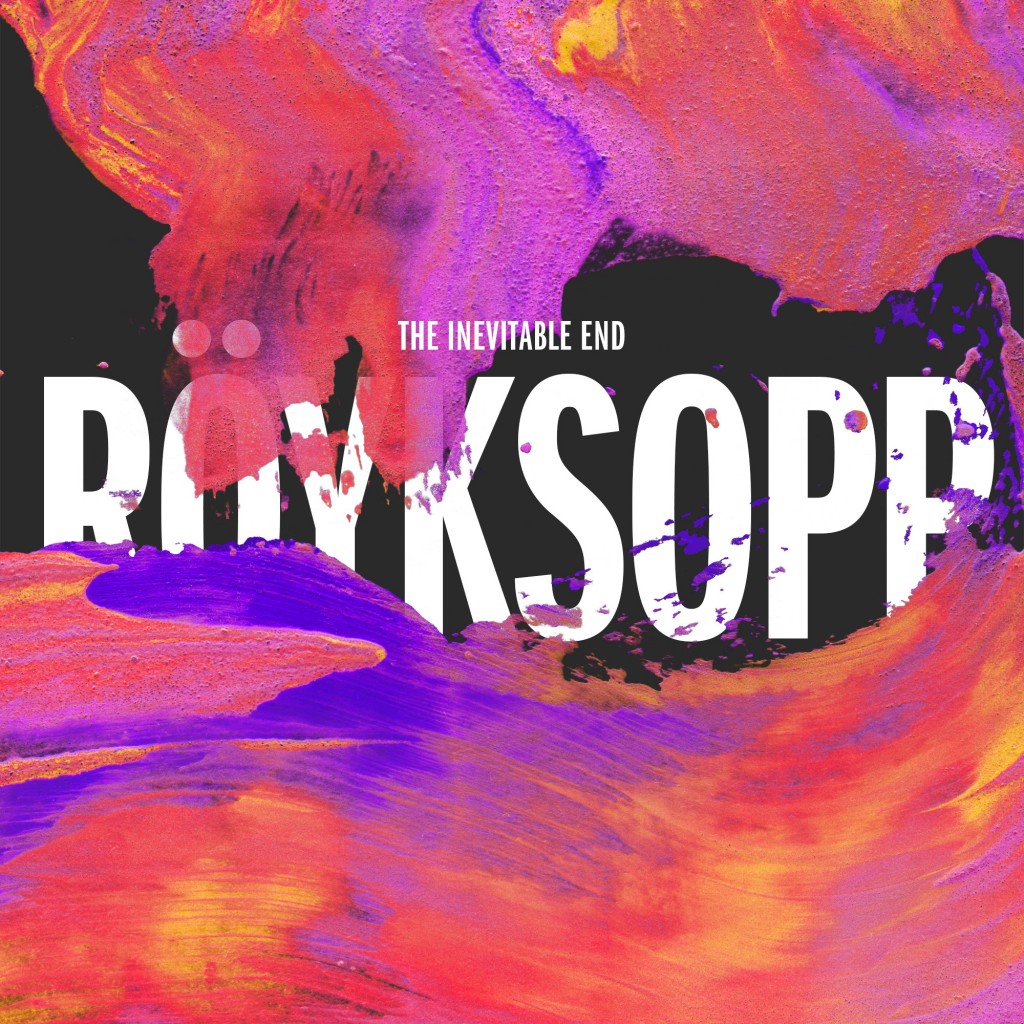 [/one_half]
[one_half last="yes"]RÖYKSOPP
The Inevitable End
Release-Date: 10.11.2014
Label: Warner Music
Tracklist:
01. Skulls
02. Monument (ft. Robyn) (T.I.E. Version)
03. Sordid Affair (ft. Ryan James of Man Without Country)
04. You Know I Have To Go (ft. Jamie McDermott)
05. Save Me (ft. Susanne Sundfør)
06. I Had This Thing (ft. Jamie McDermott)
07. Rong (ft. Robyn)
08. Here She Comes Again (ft. Jamie McDermott)
09. Running to the Sea (ft. Susanne Sundfør)
10. Compulsion (ft. Jamie McDermott)
11. Coup de Grace
12. Thank You

NBHAP Rating: 4/5
[/one_half]
The right moment
Some artists just carry on even when they've run out of ideas years ago. And other ones just catch the right moment. Okay, RÖYKSOPP are not stopping to record together as a duo but Svein Berge and Torbjørn Brundtland and their fifth album make undoubtedly clear that it's going to be the their final one. At least in the 20th-century-format of the classical album. The Inevitable End might not be the final end of the band but its quality is a sentimental reminder of the duo's ability to produce really great and coherent electro pop records.
The long 'Goodbye'
Parting ways, saying farewell… the themes on The Inevitable End are sensible everywhere. While 2009's Junior was dominated by high gloss pop anthems (and the follow-up Senior felt like the ambient aftermath) this record is fraught with bittersweet melancholia and gloom right from the moment Skulls opens the record. Monument (originally from this summer's collaborative EP with ROBYN) spreads darkness before Sordid Affair, a wonderful duet with MAN WITHCOUT COUNTRY's Ryan James, lifts us up to more optimistic heights. Still, the content of the song remains quite sad. The love has run out… apparently not for RÖYKSOPP it seems.
The proper solution
'You know I've got to go/ there's nothing more to say' explains THE IRREPRESSIBLES' Jamie McDermott in the tender ballad You Know I Have To Go as if he wants to convince all the sad fans of the Norwegian duo. The message is clear: 'Yes, we're going but don't feel sad, it's okay.' Two tracks later McDermott also changed his mind as he intonates the uplifting I Had This Thing. Next to McDermott the wonderful SUSANNE SUNDFØR is another obvious plus of RÖYKSOPP's farewell party. They leave us with the dramatic Coup de Grace and the quite simple but honest Thank You, a clear nod to their earlier days. It's the best possible way of ending it all, a decent solution of the Norwegians' path so far. We're looking forward to the future.
With 'The Inevitable End' RÖYKSOPP deliver a satisfying final album as they complete the circle of their own career… so far.
—