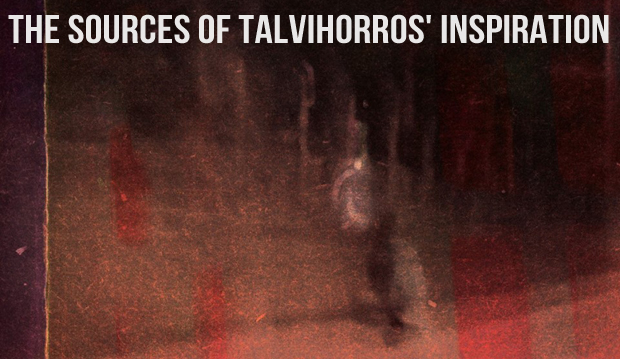 Experimental British composer Ben Chatwin aka TALVIHORROS released his fifth studio album, Eaten Alive, earlier this year via Denovali Records. The album marks a move away from Chatwin's signature guitar sound into a wide-ranging electronic sound palette, featuring his most direct and uncompromising work to date. When Chatwin met Daniel Crossley, owner of Fluid Radio, in late 2010. The pair visited areas in East London where Daniel had lived for much of his life, also the same area Ben found himself living. They shared stories and memories, looking back at a past that featured loss, isolation, addiction and abuse. As Ben explains:
We spent a weekend going to places where Dan had grown up, places that had stuck in his head for various reasons. Dan shared with me some harrowing and heartbreaking tales that eventually culminated in him battling with drug addiction. I think Dan was incredibly brave to get out of the situation he found himself in, get out of London, and live the life that he is living today.
TALVIHORROS' Eaten Alive is the result of this encounter, as Chatwin looks both introspectively and into the community where events like this can so readily happen. An album that focuses on the darker recesses of life, where bold melodic ideas fight with harsh noise and glacial ambience to create something organic, evolving and physically arresting. Now that TALVIHORROS will play Denovali Swingfest Berlin, one of Europe's the best small festivals, NOTHING BUT HOPE AND PASSION took the chance to ask Chatwin about the sources of his inspiration. Seven songs that were either listened to a lot or a source of inspiration during the making of Eaten Alive.