[one_half last="no"]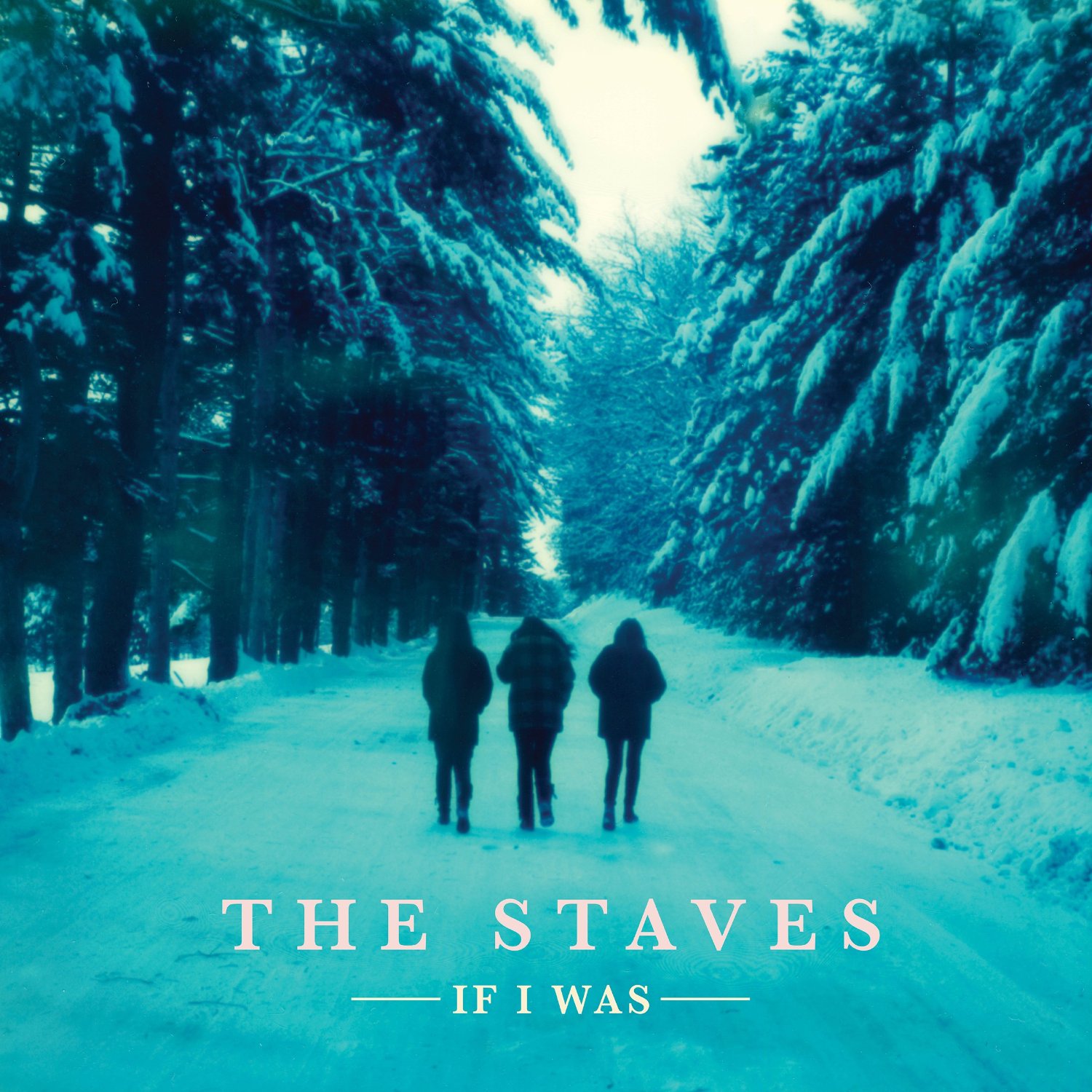 NBHAP Rating: 3,2/5
[/one_half]
[one_half last="yes"]THE STAVES
If I Was
Release-Date: 31.01.2015
Label: Warner
Tracklist:
01. Blood I Bled
02. Steady
03. No Me, No You, No More
04. Let Me Down
05. Black & White
06. The Shining
07. Don't you call me anymore
08. Horizons
09. Teeth White
10. Make It Holy
11. Sadness Don't Own Me

[/one_half]


---
---
Soft as snow, strong as a storm

Just in case you didn't know: THE STAVES are an acoustic folk trio from Watford and If I Was is their second LP. Almost as important as this is the fact that the albun itself was produced by none other than almighty folk god Justin Vernon, best known as BON IVER. The Hertfordshire sisters' last album is a rain of voices that falls down on bittersweet sounds. In their musical microcosm there's place for horns, acoustic guitars and songs that can be both intimate (Steady) or quite rocking (Blood I Bled) following the flow of their feelings. Their ability to harmonize marks the center of their charming sound, the starting point from which they develop all the textures of these gentle songs. If I Was can be soft as snow and strong as a storm at the same time. It swings between cold and warm landscapes looking for the sunlight.
Making it holy
The follow-up to Dead & Born & Grown shows how THE STAVES reached a deeper dimension of songwriting and increased the awareness of translating their emotions through the voice and the words. Black & White is a soul ballad with a strong chorus, the piano on The Shining is a sublime pillar for the lead voice. Even if they perform Sadness Don't Own Me all of this album is trapped in a fog of melancholy. When you are lost in this particular condition it's easy to reflect on yourself, the lyrics of If I Was are the mirror where THE STAVES can look at when they are trying to find their own fears and power. Sometimes there's something spiritual in the air, Horizon and Damn It All are like prayers where the rage fades away and a feeling of peace fills the vacuum of daily human fights.
No Me, No You, No More
If I Was was recorded in Vernon's Eau Claire-based April Base Studios and is out on March 23 on Atlantic Records. Vernon said 'When I heard THE STAVES singing, it's literally like physiological…their sisterhood, their relation, and the combination of their voices is unlike anything I've ever heard.' He's totally right, THE STAVES are something unique and even if their sophomore record sometimes is repetitive, its atmosphere is captivating. It's no revolution but a nice little folk record for all lovers of that particular sub-genre.
THE STAVES' Justin Vernon-produced sophomore record is like a snowy landscape where time slows down and the combination of three sister's voices warms up you heart.
—