---
---
Radiohead – 'A Moon Shaped Pool'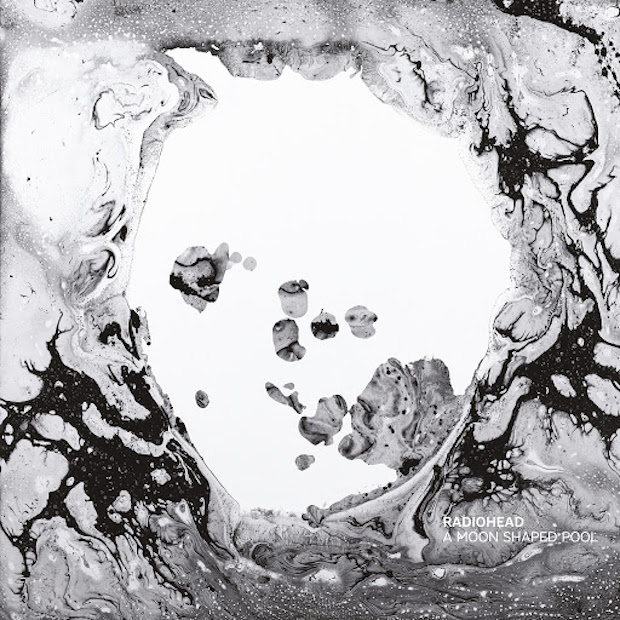 Release-Date: 08.05.2016
Label: XL Recordings
All the speculation is over. All the longing for new music by RADIOHEAD has finally ended in the much anticipated new album A Moon Shaped Pool. It's the 9th studio record of the band's career. Before releasing it, the English masterminds teased its arrival with little hints lately. Erasing all media content on their website or offering fans videos for the songs Burn the Witch and Daydreaming. Only several hours passed between the official announcement and the digital release of the album – just enough time to cancel all other appointments and plunge into the band's newest work of their sonic realm without being disturbed.
To many people, the songs on the record will be brand-new. Die-hard fans of the band, however, will rediscover sketches of songs that have been floating around for a long time. The closing track True Love Waits, for example, has been played live for over a decade and most famously appeared on RADIOHEAD's I Might Be Wrong. This time, though, its shape and dimension meets the band at its core like an open wound. The tender reimagination, with Yorke's voice cutting right through his soul (and most likely yours) and the piano intensifying the feeling, beautifully emphasizes how fragile and sweet love can be.
RADIOHEAD may have a reputation for experimenting with multi-layered sounds and expanding their musical vision, but ballads like this one prove the emotional puzzle they create doesn't have to be overly sonically complex all the time. Like all RADIOHEAD albums, A Moon Shaped Pool is never moving into only one direction. If this new record indicates anything, then it's the band's journey into the beauty and the dread with an angle that is far more intimate and personal then ever. Yorke's lyrics explore a world that seems a lot less cynical, but the words never quite give the listerners full clarity on anything. Troubled words are accompanied by haunting melodies that bear so a lot of pain and wonder at the same time. Whether it's personal or aimed at the society's ignorance.
The growing agitation is perfectly reflected in Burn the Witch – while Yorke sings 'This is a low-flying panic attack', Greenwood's masterful string arrangements capture the ongoing witch hunt. The worries and fears on the album are expressed in various themes that deal with vanishing love, political betrayal, thoughtlessness and environmental issues. What shines through all of this seriousness is a way that leads us forward, though. The possibilities hiding behind the doors Yorke is opening one after another in Paul Thomas Anderson's video for Daydreaming. Along with the band's tendency towards more intimacy, the overall recording is rooted in an analogue sound aesthetic that prefers acoustic guitars and strings instead of a highly experimental vision. That being said, though, Radiohead wouldn't be RADIOHEAD if they didn't add a bit of flickering noise or addictive grooves to their songs. Sometimes, even throwing in choral voices. A Moon Shaped Pool is a brilliant, collective work of a band that is full of vigorous ideas paired with a highly emotional affection. So, if true love waits, it certainly was worth waiting for RADIOHEAD to come up with this new album. (Annett Bonkowski)
---
---
YAK – 'Alas Salvation'
Release-Date: 13.05.2016
Label: Octopus Electrical/ Kobalt Label Services
Back in 2001 the almighty BLACK REBEL MOTORCYCLE CLUB asked Whatever happened to my Rock'n Roll? and with that direct question they were right at the top of the garage rock movement, together with bands like THE WHITE STRIPES or THE STROKES. Following another peak four to five years later with mostly British groups like FRANZ FERDINAND and BLOC PARTY the decline of the independent rock movement was inevitable. For a few years now it feels as if any other genre seems to be more important to the kids than good old-fashioned raw and punky garage rock sounds? Yes, there are a few exceptions like SAVAGES but somehow we're all still waiting for the next big thing to show up. London-based three-piece YAK might be a hopeful shimmer at the horizon. Their live shows are furious; the buzz in their home country is already quite mighty and so is their debut album Alas Salvation.
The 13-track strong debut got it all: chaos, melody and all the furious energy you've been longing for. Victorious (National Anthem) is a fearless dose of noise rock that takes us right back to 2004. YAK recall the glory of last decade's heroes like the already mentioned BRMC, DEATH FROM ABOVE 1979, THE COOPER TEMPLE CLAUSE and maybe even the early KINGS OF LEON before they went off to become the next U2. Recorded with PULP member Steve Mackey Alas Salvation takes no prisoners and balances between nervous noise rock (Hungry Heart) to steam rolling psychedelic rock (Roll Another) and even epic moments like in the closing title Please Don't Wait. Charismatic YAK singer Oli Burslem hasn't even started yet to give any fucks. Snotty, stubborn and easy going – compared to the heaviness of Alas Salvation even THE LIBERTINES' debut Up The Bracket sounded like a sweet pop record. You can't shake off the feeling that this is something huge. It might not start he revolution but it's a highly welcomed change in scenery. Believe the hype. (Norman Fleischer)
---
---
Digitalism – 'Mirage'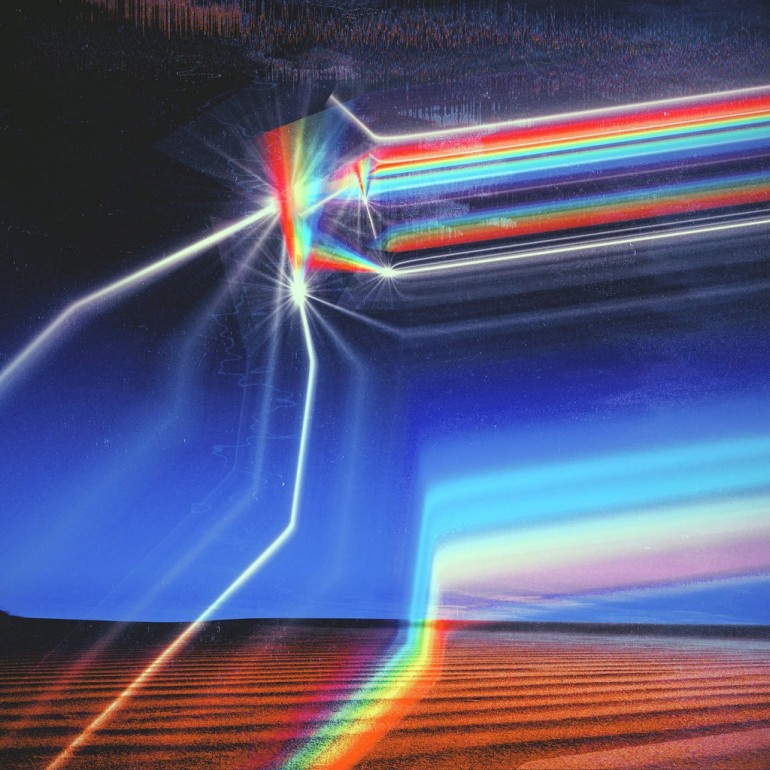 Release-Date: 13.05.2016
Label: Magnetism / [PIAS] Cooperative
Mirage is DIGITALISM's first long-player containing all new material in five years. It's a full package of 15 brand new tracks that, in parts, sounds like the updated soundtrack to an old dystopian Super Nintendo racing game. The current stage performance sort of matches that vision: Ismail Tuefekci and Jens Moelle act behind three black curtains and on these you see simple and repetitive light reflections and shapes that bring forth a certain 80s retro charm. In this setting and combination, the songs both old and new work although you might feel a persisting distance between artist, music, and audience that never actually vanishes.
In retrospect, these dystopian Super Nintendo soundtracks worked because they had a medium to interact with. And that is the crux of DIGITALISM's newest record: While it kind of works in concert and even creates some suspense that I earlier referred to as 'distance', there is always 'something' missing while you're listening to the record. In certain interviews, DIGITALISM revealed that they envisioned pictures in their minds while creating these songs. However, from the perspective of an audience the music fails to achieve and transports this and often appears rather repetitive and monotone, not saying much, resulting in a dry affair. On this record DIGITALISM are at their best when Moelle's voice or a guest appearance of a bus driver rapping and even a choir is in line with melodic pop melodies that show some variation. It's only then the music succeeds to achieve some emotionality and a connection to the listener. This is why among many redundant album tracks Open Waters, Indigo Skies (that delivers sort of a tropical feeling), The Ism, and Shangry La form the strongest part of Mirage, DIGITALISM's third output that, as a whole, lacks that certain 'je ne sais quoi'. (Chris Hegholtz)
---
---
Mark Pritchard – 'Under The Sun'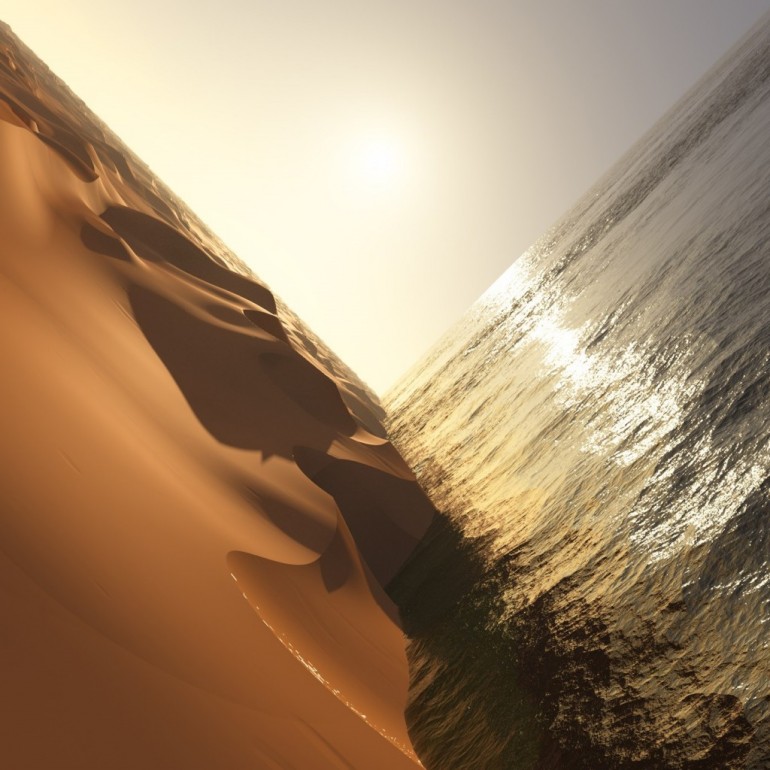 Release-Date: 13.05.2016
Label: Warp Records
British electronic producer MARK PRITCHARD somehow almost feels like one of the scene's biggest phantoms. He's been around the electronic music landscape for 25 years now, is an acclaimed label founder, producer and DJ. Just take his Global Communication ambient works from the 90s he recorded together with Tom Middleton under the alias JEDI KNIGHTS. Still, the English gentleman who resided in Australia a while ago avoids the mainstream successfully and likes to remain a top address for all electronic experts and detached his work form any genre limitations long time ago. Under The Sun, his latest solo release via Warp Records is another testament of his musical diversity. 67 minutes of a cohesive electronic flow and a strong argument to keep the album format alive. The new MARK PRITCHARD album works best if you just hit play at the beginning and won't dare to skip anything
Under The Sun takes things quite slow in general. The opener ? needs two and a half minutes before a single synthesizer sound breaks the reduced ambient patterns. Followed by a playful piano PRITCHARD sets the right direction for the rest of the album. It's a reduced record, one that sticks to the essence of electronic sounds. It's no surprise that the almighty Thom Yorke himself shows up on the gentle Beautiful People, one of the LP's highlights. Songs like Cycle of 9 or the almost VANGELIS-like Ems drift along a reduced ambient music setting. The guest features are carefully placed and give the record even more variety. You Wash My Soul with American psychedelic folk legend LINDA PERHACS even adds a guitar to the MARK PRITCHARD puzzle. On the other hand Anti-Pop Consortium member BEANS delivers a spooky spoken-words performance on the ghostly The Blinds Cage, just to make things even weirder. Under The Sun is not an easy album, it's one that needs to be discovered, that challenges you but rewards you afterwards. Electronic Sound fetishists should risk the journey. (Norman Fleischer)
---
---