---
---
Savages – 'Adore Life'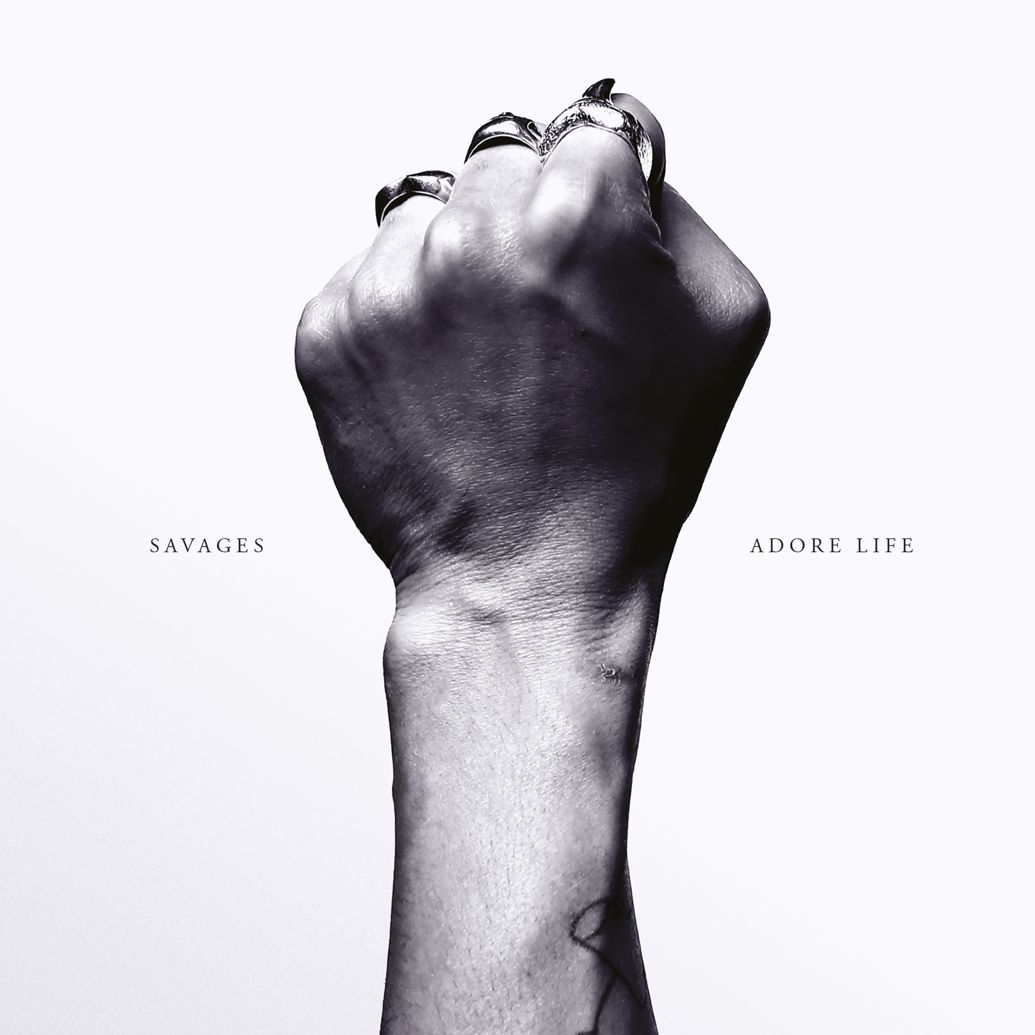 Release-Date: 22.01.2016
Label: Matador
On the release of their second LP, London-based rock band SAVAGES' still have all the hallmarks of a band with the confidence not to conform. Snatching at diverse influences from heavy, early punk to impassioned lyricists such as Lydia Lunch, the new SAVAGES album, Adore Life, shows the band skillfully carving their space in between genres and less distinctive sounds.
Unafraid of pushing back at the 'post-punk' title to which they have been attributed, SAVAGES have composed tracks that provide raw emotion in both softer vocal-based tracks, such as Mechanics and Adore, as well as the pacey melody behind Evil and When in Love. The band's second LP is as new and natural as their first. (Agatha Cantrill)
NBHAP Rating:4,5/5
---
---
Tindersticks – 'The Waiting Room'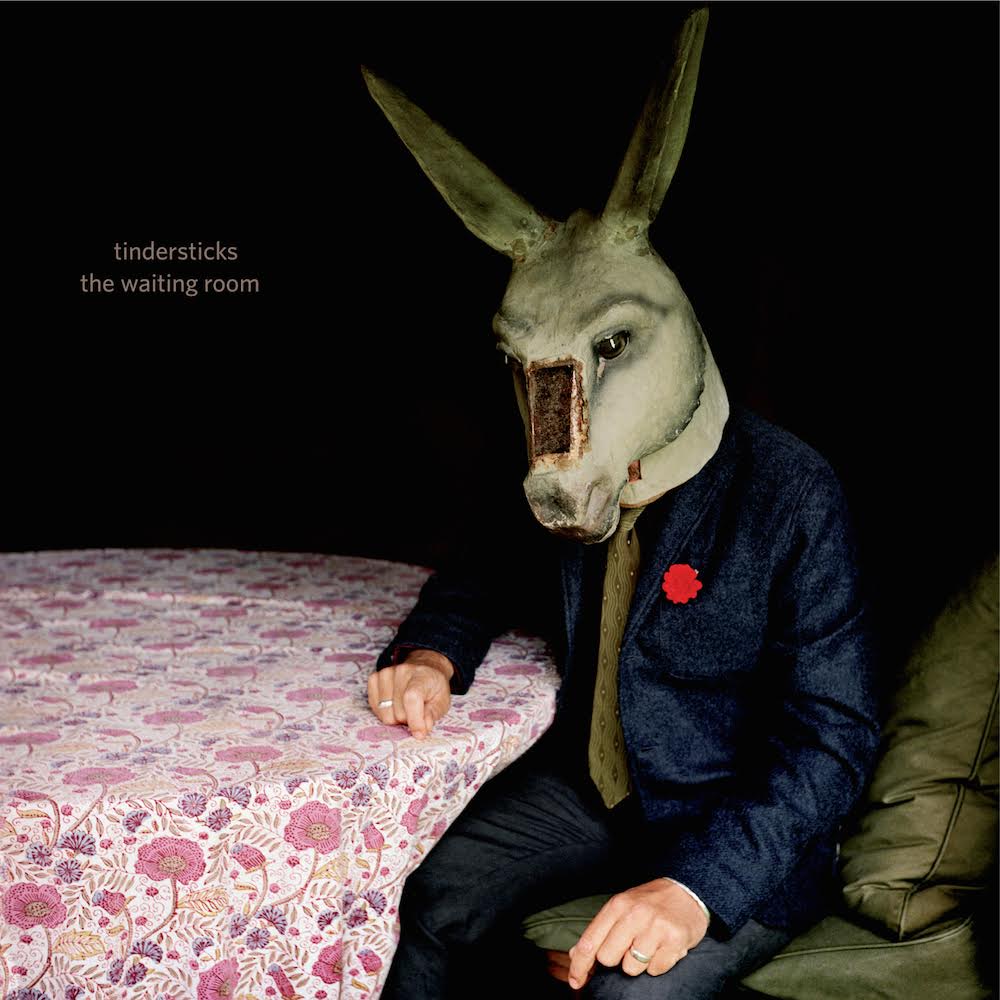 Release-Date: 22.01.2016
Label: City Slang
TINDERSTICKS have been around for two and a half decades now, though it seems not that long as they were on a longer hiatus in between. It was only with their 2010 released Falling Down a Mountain that they stepped back into broader audiences attention. Especially 2012's The Something Rain then made audible what was inherent to their slowmotion ballads before: Time is their friend. And TINDERSTICKS are just now entering their best years.
Their new album, The Waiting Room, is linked to an accompanying shortfilm project and therefore feels not as coherent as f.e. The Something Rain did. But still, songs like We Are Dreamers featuring SAVAGES' Jehnny Beth or the heartbreaking duet Hey Lucinda with the late great Lhasa De Sela are proof of TINDERSTICKS position as the ever sad doyens of champer pop. Light a candle, pour some wine and put on The Waiting Room – time and time again. (Henning Grabow)
NBHAP Rating:4/5
---
---
Shearwater – 'Jet Plane and Oxbow'
Release-Date: 22.01.2016
Label: Sub Pop
People are quick with BOWIE-comparisons these days, stressing the importance of the late great for everything out there calling itself pop. Fair enough. But this 9th album of Jonathan Meiburg's SHEARWATER actually sounds like Stardust himself, freshly arrived in the 80s. And most importantly: It doesn't sound forced at all. Meiburg's ambitious compositions have always been on the verge of being a little too artsy, a little too effusive, a little phoney – which is mostly to blame on the epic but standout voice of Meiburg himself. But at the end of the day, SHEARWATER's music is really eager to maintain that tiny bit of mystery and magic even in their most majestic moments.
The array of two album standouts Filaments and Pale Kings exemplifies that best. The edgy funk elements of the former and the pop grandeur of the latter, reflecting on the struggle of being an US-American nowadays, make SHEARWATER's art pop ambitions seem more effortless, effective and captivating than ever. At least, BOWIE would have lend it an ear. (Henning Grabow)
NBHAP Rating: 4,3/5
---
---
Tortoise – 'The Catastrophist'
Release-Date: 22.01.2016
Label: Thrill Jockey
TORTOISE still refuse to take the easy way out. Even after a seven year hiatus, the Chicago-based band attempts to build sounds that are, once again, open to experimentation and far from conventional. The period of inactivity obviously had little effect on the band's creative outcome.
Primarily an instrumental band, TORTOISE don't shy away from adding guest vocals to a few songs this time as well as including a cover of DAVID ESSEX's Rock On that sees them climbing further out of the comfort zone they have been eager to leave ever since they started out as a band. There doesn't seem to be a standard for this group of multi-instrumentalists that is still hungry after over two decades. (Annett Bonkowski)
NBHAP Rating: 4/5
---
---
Chairlift – 'Moth'
Release-Date: 22.01.2016
Label: Columbia Records
It still feels a bit as if American pop duo CHAIRLIFT still don't get the artistic recognition they deserve. Over the past years Caroline Polacheck and Patrick Wimberly delivered more than one hidden pop gem and trust us: their third full-length Moth is packed with even more of them. Fans of the legendary Bruises will enjoy dreamy pieces like Polymorphing but on the other hand the duo also provides more upfront material in the form of instant hits like Romeo, the R&B-infected Ch-Ching or the floor-filling Moth To The Flame.
Like only a few bands these days CHAIRLIFT manage to give the concept of pop some twisted ideas within a radio-friendly context. It's still not quite egdy music because in its core, Moth remains a pop record but one that is made with a lot of heart and mind. Crying In Public, produced by RHYE's Robin Hannibal, might be even one of the most beautiful pop songs o 2016 already and Polacheck is irresistibly sweet in it. The time is right for CHAIRLIFT to step into the limelight, this album provides the fitting material for it. (Norman Fleischer)
NBHAP Rating: 3,8/5
---
---
The Besnard Lakes – 'A Coliseum Complex Museum'
Release-Date: 22.01.2016
Label: Jagjaguwar
Chances are that THE BESNARD LAKES have bypassed you so far. Although they're around now for 15 years, the Montreal based group around the husband and wife core, Jace Lasek and Olga Goreas, somehow escaped the bigger buzz of 70s retro rock, maintaining a true and kind of spiritual dignity. Originally named after the Besnard Lake, a secluded water feature in rural Saskatchewan, the band's sound is heavily influenced by the era of post-hippie roots rock, tendentially drifting off more into shoegaze and dream pop rather than in the psychedelic blues regions of fellow men MY MORNING JACKET.
This fifth record of THE BESNARD LAKES, A Coliseum Complex Museum, presents the band at the very core of their art. 3 to 6 minute long songs, only few instrumental divagations, but songs that are carried by a beautiful wideness and focussed songwriting. Definitely worth the time of retro rock fans and potentially captivating for all lovers of handmade epicness. (Henning Grabow)
NBHAP Rating: 3,9/5
---
---
Jesu/Sun Kil Moon – 'Jesu/Sun Kil Moon'
Release-Date: 22.01.2016
Label: Rough Trade/Beggars
No year without at least one Mark Kozelek record. The prolific songwriter has lately been excessively working under his SUN KIL MOON moniker. This time, he picks up the traces that he himself has laid on his last record Universal Themes on which Justin Broadrick, a close friend of Kozelek's and founder of legendary British post metal outfits GODFLESH and JESU, was mentioned several times. Jesu/Sun Kil Moon is their first collaborative album. And it actually sounds way too predictable for what the names involved alone promise (including SLOWDIVE's Rachel Goswell, LOW's Alan Sparhawk and Mimi Parker, WILL OLDHAM etc.).
Essentially, it's a classic Kozelek: an endless murmur, put into a slightly heavier frame. But with songs that are as heartwrenching as ever (take Exodus, dedicated to NICK CAVE's tragically died son, or Fragile) and as kinky as Kozelek's humour can be (several fan letters are read out by the man himself). Maybe one day people will look back at these past years of Mark Kozelek and consider his body of work a masterpiece – an outstanding array of sensitive observations and restless creativity. Or, it will be drowned out by the ever-present ambient noise, being nothing but a beautiful secret of a small but devoted fellowship. Either way: You have to admit that this man stays true to himself. (Henning Grabow)
NBHAP Rating: 3,8/5
---
---
Various Artists – 'Falscher Ort Falsche Zeit'
Release-Date: 22.01.2016
Label: Tapete Records
And now, at the end something quite odd in the form of this really interesting sampler. Acclaimed German indie label Tapete Records compiled quite rare power pop and mod sounds from Germany, Austria & Switzerland that were recorded between 1980 and 1990 but failed to get any public recognition back then. This might also explain the compilation's name –Falscher Ort Falsche Zeit means nothing else than 'Wrong Time, Wrong Place'. The fascinating thing about these forgotten gems is that they are partly on the same level as international acts of the same time like THE SMITHS, THE CURE or THE SPECIALS.
Back then, the German public wasn't ready for those tunes and even the short 'New German Wave' with brave artists like TRIO and NENA was too mainstream-focussed back then. Later in the 80s, German-speaking music wasn't nearly as successful as it at the beginning of the decade. The national history forgot these bands and you can't thank the folks from Tapete Records enough for their research work. Now, that young German bands like ISOLATION BERLIN or HUMAN ABFALL continue their idea and the country's youth finally caught up with that sound Falscher Ort Falsche Zeit arrives just in time and is an insider tip, even if you're not fluent in German. (Norman Fleischer)
NBHAP Rating: 3,6/5
---
---