---
---
Marissa Nadler – 'Strangers'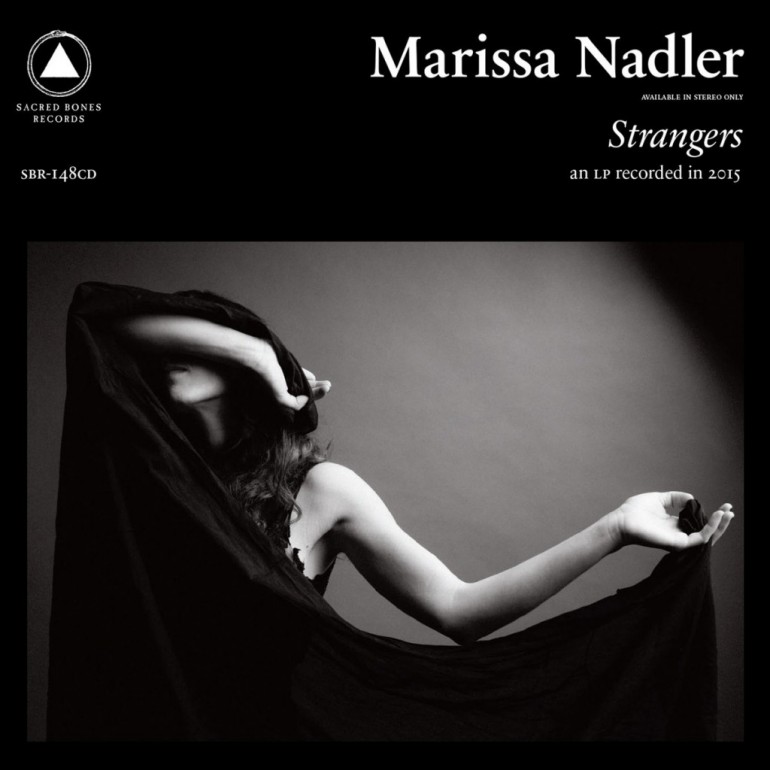 Release-Date: 20.05.2016
Label: Sacred Bones Records (US)/ Bella Union (Worldwide)
The Boston based singer is known for her melancholic tunes which are often reduced to some acoustic driven songs filled with emotional lyrics. Those are taking the listeners straight into a dreamland, without loosing their feet off the ground. MARISSA NADLER doesn't need any big production around her music to sound mysterious and pure at the same time. It's less cinematic than realistic. No unnecessary overloads. That's a good thing, we already have LANA DEL REY Rey to fill this gap. And since the nostalgic diva's rise to fame, MARISSA NADLER will have to deal with comparisons.
The thing is: Strangers is a work for its own and belovers of sad and romantic sounds will find some beautiful tragic pieces on it. What we got here is the ideal soundtrack for some pre-summer days and nights, laying around, feeling the sun, ignoring everything around. Strangers offers some quality time for ourselves. Keep on dreaming, Marissa. We're with you. (Kai Hermann)
---
---
Boys Noize – 'Mayday'
Release-Date: 20.05.2016
Label: Boysnoize Records
Alexander Ridha doesn't enjoy life in the comfort zone. The restless raver always preferred to take another branch in his career when a certain commercial approach got to close and the sound of BOYS NOIZE faced the dangers of becoming too predictable. Maybe that's a reason why he never considered himself as a part of the whole EDM-movement like he recently told us in an interview. His forth album under the famous BOYS NOIZE moniker is one that celebrates his stubborn love for the underground and raw simplicity of techno music's origins. It absolutely makes sense to name the LP Mayday, like the legendary rave events in Germany in the early 90s. The golden decade of the genre might be the biggest inspiration on this release. Songs like Dynamite and Rock The Bells are packed with old school breakbeats while the 90s references are sensible pretty much everywhere.
While there are plenty of traditional BOYS NOIZE elements on Mayday, like the mandatory acid lines on songs like the opening Overthrow, Ridha also delivers a bit variety to avoid the familiar 'four-to-the-floor' formula. Again, it's about avoiding predictability. The title-track delivers finest trap material while 2 Live is a surprisingly EDM-sounding piece of dance pop. And the tender breakbeat collaboration Starchild with POLIÇA singer Channy Leaneagh truly breaks with the expectations you might have on a BOYS NOIZE record. While there's true beauty in such a song, a track like Hardkotzen delivers heavily fragmented APHEX TWIN-like beats to showcase the other side of the scale. Alexander Ridha keeps things exciting and surprising which might make Mayday his most entertaining and fresh album since his legendary Oi Oi Oi debut from 2007. (Norman Fleischer)
---
---
Richard Ashcroft – 'These People'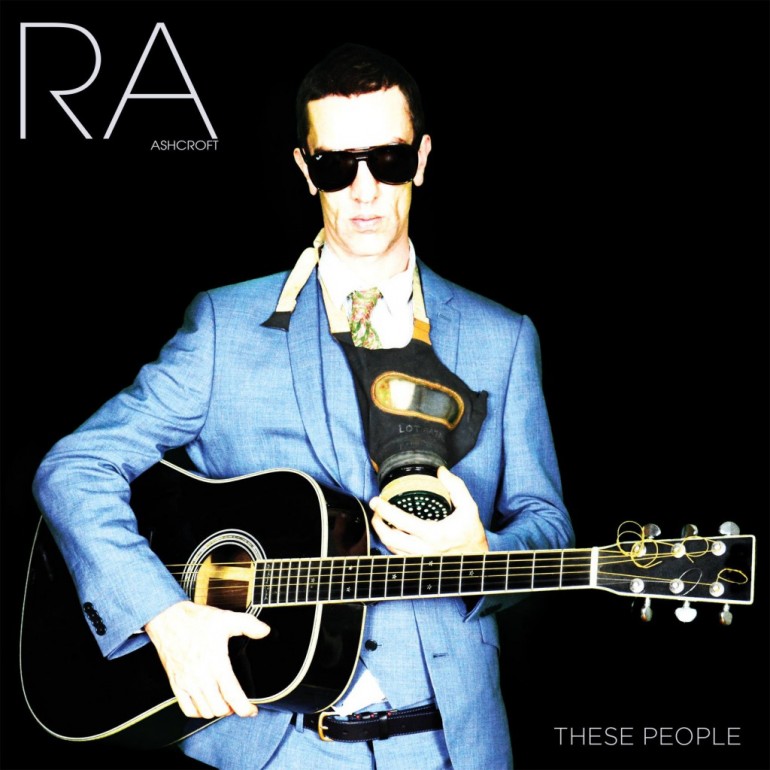 Release-Date: 20.05.2016
Label: Cooking Vinyl
NEW ORDER have just released a collection of extended mixes, that adorable anthem called Together Stronger (C'mon Wales) by the holy MANICS prepares us for the next UEFA European Football Championship and there even is a brand new STONE ROSES song (All For One) around. Well, it clearly is the mid-90s calling, isn't it? And it's all great because it's so much new music to discover, to get lost in. It turns out to be sad, though, that the latest work of (former THE VERVE singer) RICHARD ASHCROFT is a bit overlooked while all of the above profits from respectable media coverage. So here's a friendly reminder: These People marks ASHCROFT's return as a proper solo artist after a long ten years, the record is out now, and it's got something to offer.
These People starts fairly odd. Its album opener Out Of My Body kind of summarises the whole record in 4 and a half minutes. We've got great guitars to begin with, some sweet electronic elements to catch your attention and beautiful strings. RICHARD ASHCROFT's voice is intense; his lyrics appear rather self-reflexive, telling us the state he's in. In Out Of My Body, these elements are combined very well to create a brilliant pop song: quiet, mid-tempo passages alternate with up-tempo parts that almost invite you to dance. When the music sets in, it really gives the impression that this man got a story to tell – his own story. The first half of the record is exceptionally good. We get melodic ballads (They Don't Own Me, These People), a typical Ashcroft mid-tempo single (This Is How It Feels) and the surprisingly up-tempo Hold On. The song's sparkling optimism suits RICHARD ASHCROFT well. However, the second half of These People offers nothing new and appears rather bereft of ideas. The story is told. Nonetheless, there is nothing you'd particularly like to skip. It's the record's coherent sound that sort of keeps it together. In terms of as RA record, it's an enjoyable listen. (Chris Hegholtz)
---
---
Highasakite – 'Camp Echo'
Release-Date: 20.05.2016
Label: Propeller Recordings
When it comes to choosing titles for new records, it often seems like such an oddly random practice. From selecting a song to stand in for the whole release to naming a fourth album Four, music makers often look like they don't even know what they are doing. It's not the case with Camp Echo, the new album of HIGHASAKITE. It gets its title from one of the seven detention camps from Guantanamo Bay and is a testament to the dark times we live in. Terrorist attacks have put our world in a terrifying state of never being able to feel completely safe. Since the shock of 9/11, lead singer Ingrid Helene Havik reflects what is going wrong in the world right now – on a personal, national and international level. Remembering a demonstration against the Iraq war in her far-removed hometown of Ålesund in Norway, she knows that the reach of these attacks goes a long way, as a result of the globalized times we live in.
The EDM sound has gotten noticeably darker and rougher on this record. While the LP is off to a slow start, mainly in terms of variation and the tunes sounding monotone at first, it picks up pace towards the end and culminates in synth pop experiments such as Deep Sea Diver. Squeaky synth noises remind of a 90s video game and its pressing beat create an anthem for today's youth fighting their way through terror and hectic chaos. Contrast is found in the heartfelt ballad God Don't Leave Me, a cry for support and sustenance, or the haunting vocals in Chernobyl. The lyrics of HIGHASAKITE are never blunt, but offer subtle cues that this generation is not one to give up easily. In times in which Europe is splintering and Trump is gaining more followers by the minute, it's good to hear that a couple of rebels remain, spreading the message to fight for freedom. (Nora Hiller)
---
---
Various Artists – 'Day Of The Dead'
Release-Date: 20.05.2016
Label: 4AD
Coming from a musical background that is mainly connected to Europe – like me – the whole GRATEFUL DEAD fascination might seem a bit odd to you, but be prepared to change your mind and expand your horizon after listening to Day Of The Dead. Compiled, recorded and organized over the course of the past four years THE NATIONAL's Aaron and Bryce Dessner have created one monster of a sampler. Over 60 artists from varied musical backgrounds, 59 tracks and a running time of almost 6 hours. This is a challenge for all those who are not dedicated 'Deadheads' but also a fascinating journey into the microcosm of the praised psychedelic rock pioneers. Day Of The Dead is packed with surprising and expected contributions and offers a lot to discover. While some artists like KURT VILE stick to the original vibe, others surprise with a more adventurous approach. PERFUME GENIUS and SHARON VAN ETTEN make a beautiful ballad out of To Lay Me Down while MUMFORD & SONS tried to make Friend Of The Devil sound like it wasn't one of their tunes. And then there's also artists like THE WAR ON DRUGS, REAL ESTATE and – of course – BILL CALLAHAN who let the songs of 'The Dead' sound like one of their own.
The Dessner brothers placed a few sweet surprises and guests within the epic tracklist and extend the musical concept of GRATEFUL DEAD's 'hippie' rock by doing so. I mean, who would have expected ANOHNI and FUCKED UP on this? It's those moments that show the power of the project. Suddenly, CHARLEY BRADLEY takes the music into soul and R&B territory, UNKNOWN MORTAL ORCHESTRA get funky while TIM HECKER takes the sound further into the abstract. And that's just the tip of the ice berg: ORCHESTRA BAOBAP works with afro beat sounds while BELA FLACK delivers exotic world music vibes. There's also room for classical composing (s t a r g a z e), piano play (VIJAY IVER) and countless psychedelic blues/ rock solos. STEPHEN MALKMUS AND THE JICKS lose themselves in eleven and a half minutes while the epic Terrapin Station (Suite) by members of GRIZZLY BEAR and THE NATIONAL is over 16 minutes long and clearly one of the key moments on this epic journey. And the fact that all profits of this go to the Red Hot Organization to fight AIDS/ HIV and related health issues around the world is another plus. I mean, seriously: this is pure fanboy-pleasing for and by GRATEFUL DEAD nerds where the love is sensible in pretty much every moment on this ambitious project. My tip: take a day off, sit in the sunshine and get lost in this universe. (Norman Fleischer)
---
---
Pantha Du Prince – 'The Triad'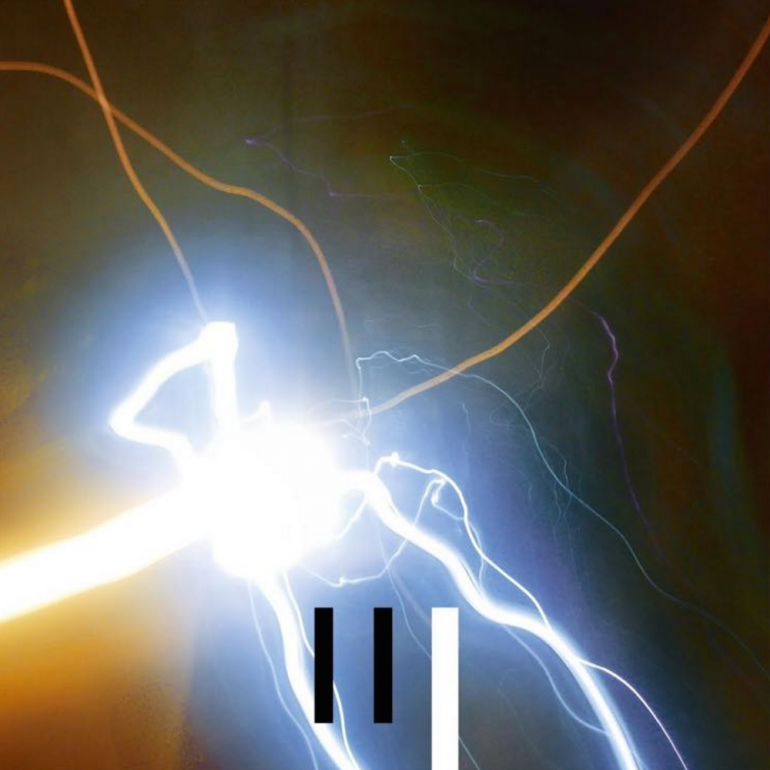 Release-Date: 20.05.2016
Label: Rough Trade Records
Far too often electronic music producers are faced with the stereotype of the lonesome hermit who prefers to stay in his or her home studio, only surrounded by familiar software and beloved gadgets. And maybe Hendrik Weber was close to becoming one of those stubborn lone wolfs, resulting in a more collaborative approach on The Triad, his first new PANTHA DU PRINCE solo LP in six years. In a press release Weber describes the record as an attempt to open 'the structure to more human ways of interacting, not digitized ways of interacting.' The Triad is about analogue jamming with digital elements as Weber created its content in changing trio constellations with befriended musicians Joachim Schütz, Stephan Abry, Scott Mou, Bendik Hovik Kjeldsberg, Kassian Troyer and Thilo Kuhn. The result is still pretty much the typical PANTHA DU PRINCE sound you've come to love on 2010's Black Noise, but also allows a bit more playfulness.
The Triad once again provides the well-known musical environment of Weber, featuring delicate but tender techno vibes with a special love for chimes and bells, gentle vocal guest features and spherical sounds. Opening track The Winter Hymn featuring Scott Mou aka QUEENS is the perfect example for this sweet setting. You what? Euphoria! and Frau Im Mond, Sterne laufen keep the groove up and deliver a housy vibe throughout the first half of the record. Once again, the sound of PANTHA DU PRINCE might be too soulful and cinematic to work in a hip and dark underground club but also to pumping to be just labelled ambient music. It's somewhere in the in-between, withdrawing itself from any clear classification. The ongoing four-to-the-floor groove remains the ongoing and constant element on this record, sometimes a bit more psychedelic (In An Open Space), sometimes with a certain uplifting tone (Islands In The Sky). Would have been sweet to have a few more floating ambient pieces in the style of the closing Wallflower For Pale Saints on the album but you can't please everybody, right? If you like your techno with a bit more complexity and unpredictable elements, PANTHA DU PRINCE is still one of the scene's most important addresses. (Norman Fleischer)
---
---
Kate Jackson – 'British Road Movies'
Release-Date: 20.05.2016
Label: Hoo Ha Records
Sheffield-based THE LONG BLONDES were one of the few really creative female-fronted alternatives to the whole male-dominated British indie rock movement of the past decade. Leading lady KATE JACKSON played a crucial part in this as her lyrics were both – smart and entertaining. The band's split after only two albums in 2008 left a certain gap in the scene. In the following years the charismatic singer moved away from music and her home country and started a career as painter in Rome, at least for a few years. Still, it was only a matter of time before music found a way back into the life of Mrs. JACKSON. Being constantly inspired by the unique British landscape she returned to her home town of Bury St Edmunds and started recording music again. Now, after eight years of radio silence, the distinctive performer returns with her first solo album. British Road Movies is an ode to her home country, especially its roads which are 'often ignored in British culture' as she states; at least compared to American's songwriting history.
KATE JACKSON's solo debut offers a variety of ideas and genres, all built around the themes of British roads and the harsh countryside. The End Of Reason opens the album with a certain 80s wave vibe as the singer recalls the sound of THE PRETENDERS and BANGLES. Later on, you can also sense a bit of FLEETWOOD MAC in the driven piano vibes of Metropolis as JACKSON moans 'This city pulls me to pieces.' The feeling of movement dominates the first half and catchy indie rock pieces like Homeward Bound and Wonder Feeling. The second half offers a few more excurses into the cinematic aspect of pop with the bittersweet ballad 16 Years and the string-drenched and Bond-theme-like Lie To Me. An ambitious piece like Last Of The Dreamers clearly frees KATE JACKSON from her previous output. If you happen to love THE LONG BLONDES and good intelligent indie-pop, British Road Movies will give you one hell of a good time, no matter if you are on the road or at home. (Norman Fleischer)
---
---
Imaginary War – 'The Verge'
Release-Date: 20.05.2016
Label: Hellbig Music
It's an ongoing question in pop history: How can you mix catchy melodies with a certain edgy note; light with darkness? You might IMAGINARY WAR for an answer as their second album is constantly walking the balance between those extremes. Arriving four years after theit satisfying debut LP Replacing The Ghosts the new full-length by the German band is a perfect lesson about how to write songs with a catchy pop hook that also echoes the sinister magic of 80's electronic (DEPECHE MODE) with egdy industrial and ambient sounds. The Verge is on point and on the edge as well, delivering pumping anthems for your next goth pop party.
IMAGINARY WAR feel like a band where a dark-twisted Brian Eno performs right next to Dave Gahan, only that the singer goes by the name Joki Schaller in this case. The Way We Feel and Ride are two songs that express this mixture at its best. Okay, sometimes the epic disguise of some songs might sound a little bit forced as you can sense in a track Far And A Further. IMAGINARY WAR's power is hidden in songs like Never Fall Apart that come with a quite irresistible dance pop mentality. The Verge might even a bit too ambitious as the listener quite quickly confronted with a certain feeling of 'over the top'. Still, it's a solid album with strong melodies and some beautiful ideas. So, if you are in the mood for a bit megalomanic industrial pop you might want to join these guys on their journey. (Fernando Rennis)
—