---
---
The Thermals – 'We Disappear'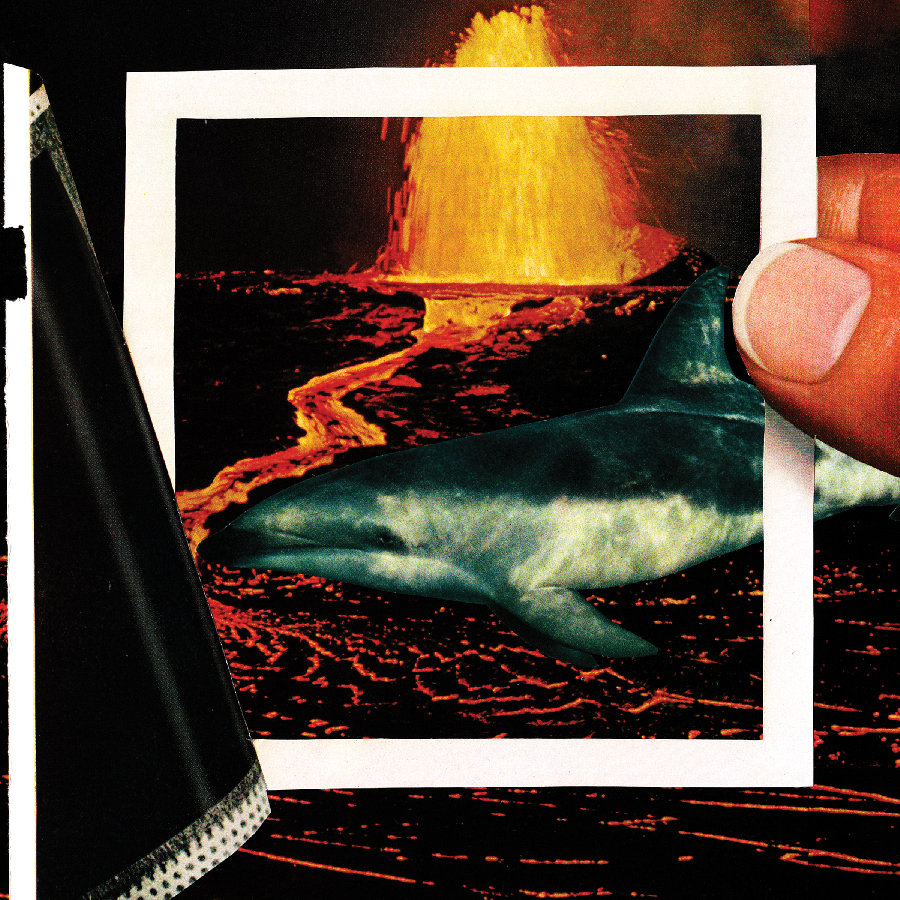 Release-Date: 25.03.2016
Label: Saddle Creek
For a band like Portland's punk threesome THE THERMALS I often imagine how hard it must be to keep yourself going on such a high level. From their very first, 2003 output More Parts Per Million to this seventh record it's simply incredible how persistent they've been stile-wise. Yet the sheer amount of their really high class material is undeniable. To cut it short: Still in the year 2016, THE THERMALS unite the best of 90s independent and early pop punk. However, their lust for consistent pace seems to have selectively slowed down a little.
The danger for THE THERMALS' lyrics to grow shallow has always been imminent. But in the end it's never been the point for them to write from a highly reflective, intellectualizing stand: THE THERMALS used – and often remain – to be the masters of hooks and clever, enthralling chants in the often poorly educated fields of guitar music. Yet We Disappear occasionally presents them in a more pensive way, reminiscing about life, death, the remnants of our digital selves and where in all our strive for immortality the real 'We' is actually left – or will it disappear all the same? It feels a bit strange to think about all this while listening to THE THERMALS fray out their catchiness in songs like The Great Dying. But in the end that's possibly what's keeping them from repeating themselves too obivously. And I think we can all agree on that these guys better never disappear. (Henning Grabow)
---
---
The Joy Formidable – 'Hitch'
Release-Date: 25.03.2016
Label: C'Mon Lets Drift/Caroline Records
'Critically underrated' is a term that instantly crawls to your head when you think about THE JOY FORMIDABLE. Well, it's not that the Welsh three-piece is too unknown after almost one decade in the industry. But if you look at the quality of an album like Hitch, their third full-length, you wonder why they aren't playing the headline slot at Glastonbury yet. The band decided to self-produce album number by themselves: the result is a 66-minute long rock monster, full of epic playfuness and confidence dripping out of each and every note. Rhiannon 'Ritzy' Bryan and her two bandmates aim big with this ambitious album that seems to perfectly combine heavy rock and roll beauty with a fragile and partly dreamy element, making it way more interesting than many other ordinary albums of the genre. Second In White starts the LP with heaviness and beauty before Radio Of Lips unleashes the first of a few irresistibly catchy singles. That's one of the songs that should bring THE JOY FORMIDABLE on the main stages of pretty much every major festival this summer; same goes for the raw Running Hands With The Night.
Hitch is dominated by an overwhelming sense of craftship and playfulness. Most of the songs are over five minutes, deliver breaks within their structure and surprise the listener with a lot of ideas. Just take a song like the sinister Liana which starts as THE CURE-inspired piece of melancholia before quickly turning into a MUSE-like guitar storm. The Brook, on the other side, first feels like a blues-rocking Country Music song before cinematic strings take the song on a whole different level. Hitch feels a bit as if THE JOY FORMIDABLE like to prove every critic wong and like to show that they can handle eclectic independent rock with the same implicitness as crowd-pleasing rock monsters. I mean, there's even an almost embarrassing epic Slash-like guitar solo in the ballad The Gift and the band might be serious about this. If you love your rock music heavy and thoughtful and are a bit tired of the recent MUSE and BLOOD RED SHOES release, THE JOY FORMIDABLE are ready to become the headliner of your heart. Hitch is an overwhelming but partly also a bit too overloaded (the songs tend to loose themselves in their own length) experience from one of Britain's most ambitious bands at the moment. (Norman Fleischer)
---
---
Radical Face – 'The Family Tree: The Leaves'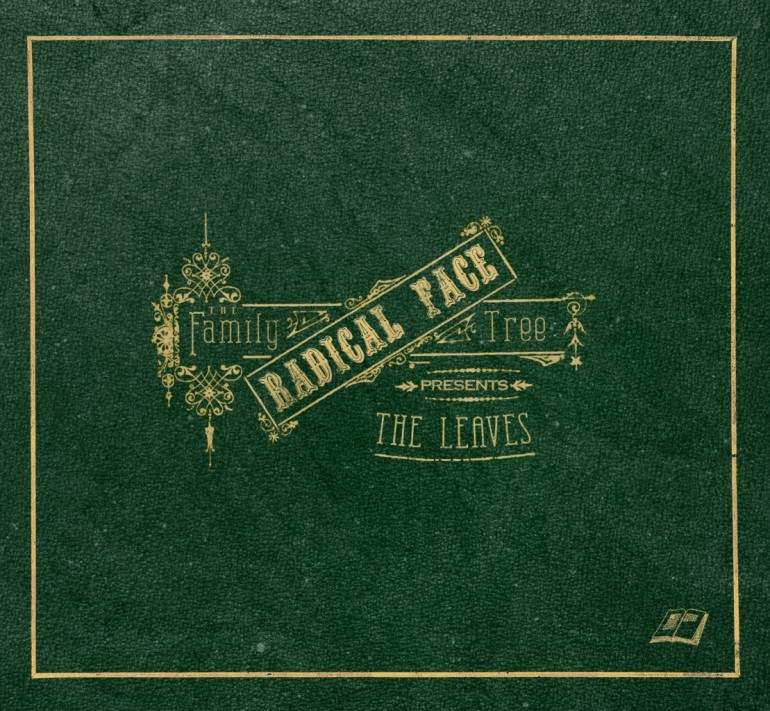 Release-Date: 25.03.2016
Label: Nettwerk Music Group
Ben Cooper strikes back. His fifth album under the moniker RADICAL FACE is a collection of ten songs that confirm Cooper's skills as songwriter but also ends an ongoing project he's been working on for many years. The Family Tree saga begun in 2011 with The Roots, then continued with The Branches in 2013 and now sees its ultimate conclusion with this last episode, The Leaves. If you listen to all three albums you can find yourself in a journey through the bushes when spring is fighting winter while sadness and tenderness are both present in the same frame.
An evanescent electronic carpet enriches the acoustic basement of each song: Rivers in the Dust and Midnight have something that will remind you of RADIOHEAD while other tracks like Secrets or The Ship in the Port combine the sound of THE NATIONAL and DAUGHTER. The 'ghost' of BON IVER is always around the corner, you can feel it in songs like The Family Portrait and even in Old Gemini. The Family Tree: The Leaves is a record that smells like mountain, it is like a fire that you see in the distance and want to reach. This music is comfortable like a starry night above you that connects you with your roots and makes you think about your future while the present becomes subtle. RADICAL FACE masters the conclusion of his saga with a maximum amount of dignity and quality. (Fernando Rennis)
---
---
The Range – 'Potential'
Release-Date: 25.03.2016
Label: Domino
Whether you like it or not but the internet is here to stay. Producer James Hinton aka THE RANGE is fully aware of the situation and also pays tribute to him growing up in those digital times. Potential follows 2013's Nonfiction and is packed with samples and fragments from various sources all over the internet. Well, let's hope he got those copyrights cleared prior to the release of the album. A lot of hard-to-find vocal samples build the foundation for his electronic sounds which channels early 'chillwave' sounds like SUN GLITTERS, ARMS AND SLEEPERS and SLOW MAGIC in the same way as futuristic R&B producers like FLUME. Inspired by early 90s jungle, grime and electronica from the 00s and the viral concept of the world wide web Potential refuses to stick with just one simple genre.

'Right now I don't have a backup plan for if I don't make it.' – the vocal sample that opens the new THE RANGE record might be also fitting for the career of the physics graduate of Brown University and bedroom producer. Gentle beats open the record before he decides to head in all sorts of different directions, from soulful electronica to accelerated rap (Five Four). Uncertainty and limitlessness go hand in hand on Potential, giving you a lot to discover while also making it difficult to hold onto something. Potential is as indefinite as it is exciting and definitely needs some time to unfold its strange digital beauty. We'll see if that stragety will work out for Hinton in the future and if not, he can follow the wisdom of the opening sample: 'I'll just decide to move on to something bigger and better.' (Norman Fleischer)
---
---
Night Moves – 'Pennied Days'
Release-Date: 25.03.2016
Label: Domino
One might think the wave of psychedelic rock with pop appeal would have slowed down by now but it turns out there's far more bands riding the retro train than we thought. John Pelant and Micky Alfano aka NIGHT MOVES are the next band to follow that path and their second full-length Pennied Days feels a bit like an ongoing déjà vu in terms of musical references and sounds. 'A lot of the songs are about trying to find yourself and what your future will look like and who you are – life overall,' states the duo. The rest remains pretty solid. Nothing more and nothing less.
NIGHT MOVES channel the pre-Currents power pop of TAME IMPALA (Denise Don't Wanna See You Cry), the smooth retro rock songwriting of FATHER JOHN MISTY (Leave Your Light On) and dive deep into the 70s Americana environment (Staurolite Roll) but never forget the dreamy and dazey character of the songs. Pennied Days is a crafted piece of shimmering dream rock for those of you who are longing for the missing link between NEIL YOUNG and DIIY. Still, the question remains whether the world has been waiting for this one. See for yourself below. (Norman Fleischer)
---
---