Last Weekend your favorite online magazine started the festival season with visiting one of Germany's best festivals, namely the IMMERGUT FESTIVAL in Neustrelitz. The 15th Immergut Festival was a pleasure to us and a pleasure to every artist who played a show. Deeply in the forest and by the lake we felt like boy scouts on a side trip, sleeping in tents and eating out of soup cans. But besides the typical band watching, beer drinking and collegial camping we came up with a special idea: the new NOTHING BUT HOPE AND PASSION Friends Book. Here we are with the first edition, right from the festival's backstage caravans. Let's have a look on part one with some of our favorite bands and their sometimes funny, sometimes profound answers on questions about music, love, and life.
*All Photos and Friends Book questions by Anne Tetzner
• EINAR STRAY
We know that Norwegians do crazy stuff at times, but they can be insanely romantic, too. Japanese girls, beware: EINAR STRAY will court you with rainbows, hugs and chocolate brownie fudge.
• WYE OAK
Wondering about my favorite super power, I came up with boring stuff like flying, stopping time, or reading minds. Then I met WYE OAK. Eating everything you want without ever getting full or fat? Totally nailed it.
• JAN ROTH
If Wellness was human, it would be JAN ROTH, and after seeing him perform on Friday, we can definitely confirm of his magical hands. Or what else could he mean by that?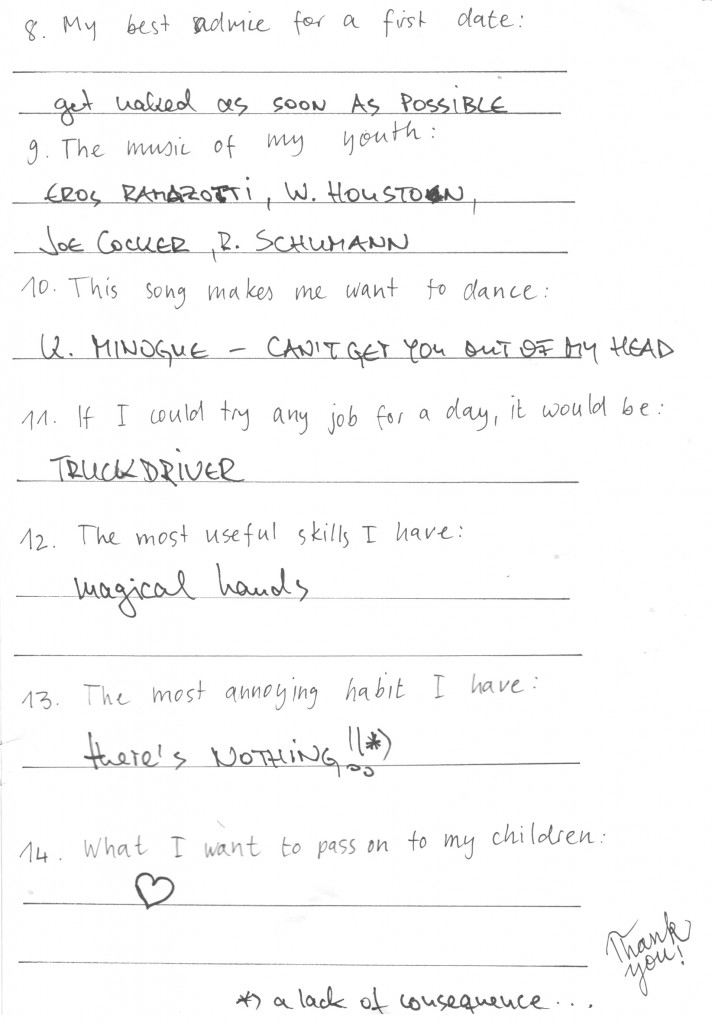 • REAL ESTATE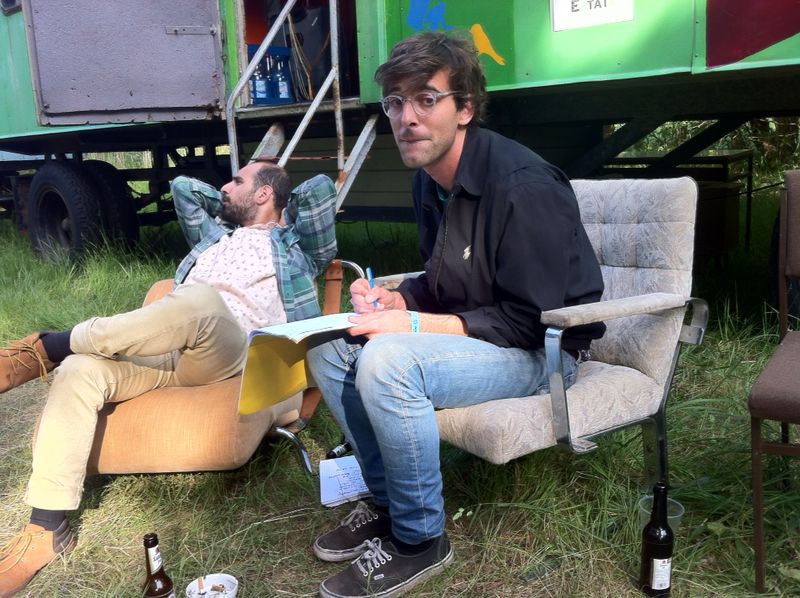 REAL ESTATE have arrived from Primavera Sound in Barcelona. These guys definitely brought some spanish chill out vibes with them to Germany. Guitarist Matt Mondanile revealed his favourite desert, but can not entirely recall his last hangover. We understand.
Continue with the second part right here.