Caribou – 'Suddenly'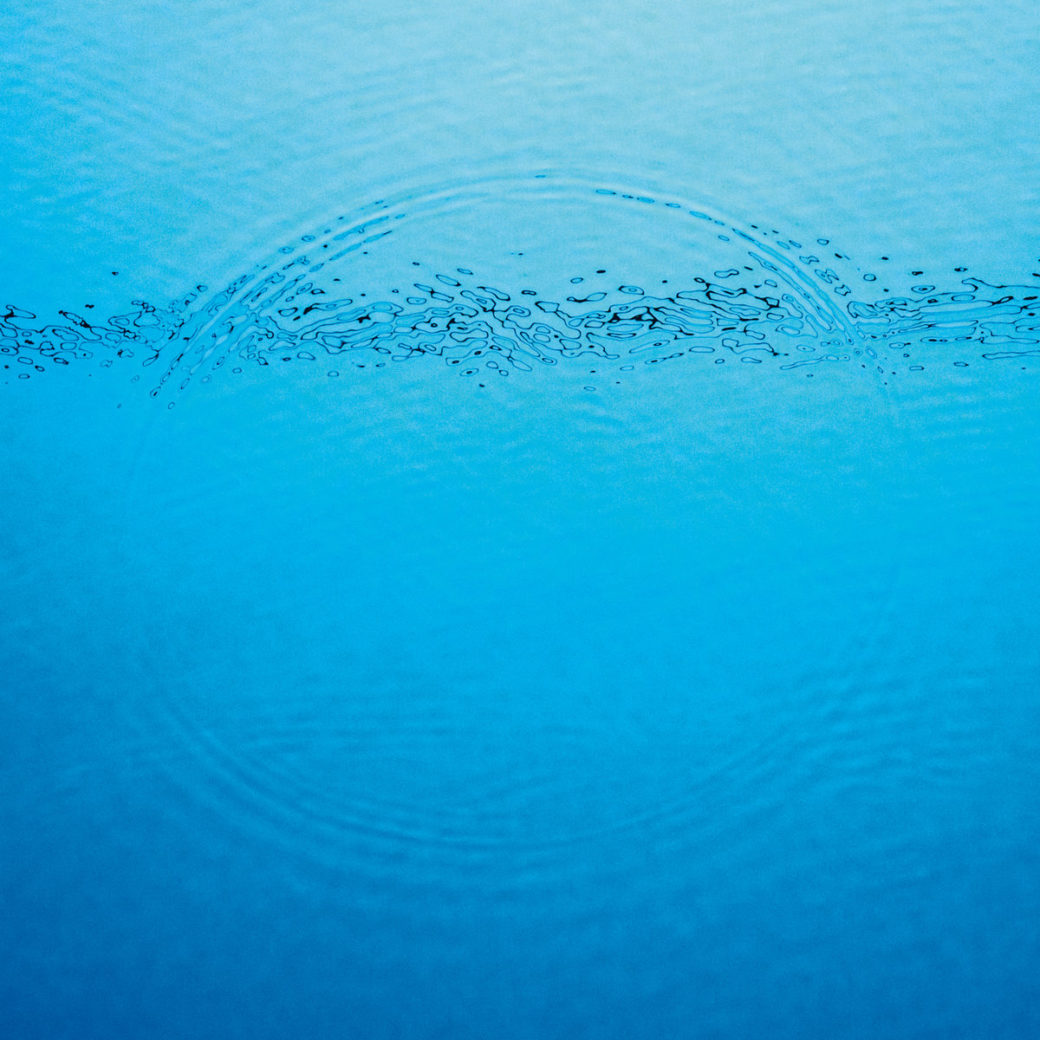 Sounds like … a heartfelt hug in difficult times.

Life rarely turns out exactly like you want it to be. Ever so often, it can be overwhelming and we are forced to reassess what is in front of us and how we can move on from our world being turned upside down every now and then – whether we have to deal with the more subtle changes or full-on turbulences in our lives. The past few years in Dan Snaith's life are no exception here. After the release of of his 2014 album Our Love, the creative force behind Caribou had to come to terms with various personal struggles bringing grief and loss upon his family. But it also led to the realization that those sudden changes and deeply emotional experiences made him stronger and actually able to turn inwards even more so all while navigating and processing the effects of the emotional trauma. Eventually, everything that happened now serves as the cornerstone of his new album Suddenly. It is the very personal reflection of those hard times that defines the album and drives Snaith to step out of his own fears all while approaching the songs from different angles outside of his own self. Writing songs through the eyes of others, especially loved ones, was totally new territory, however, territory that Snaith mastered exceptionally well with an empathetic eye and a great deal of humanity.
The sonic treasure trove Dan Snaith reaches into to shape his albums has always been impressive – not only his eclectic taste and use of samples, but also the way he embeds them forming a very harmonious atmosphere along with his own musical ideas. This time, he came up with no less than 900 song ideas altogether. The beloved house rhythms and synths of his trademark sound slightly make more room for a greater pop-orientated soundscape on Suddenly. A tendency that mainly derives from the fact that the wonderful melodies Snaith creates are even more at the forefront with his vocals on the new songs. There is still an undeniable feeling of club music present as well, but the core of it gently pulls us away from the dance floor to a place that feels more personal than ever and straight from the heart. Interestingly enough, Dan Snaith explores his own vocals to a much larger degree on this new Caribou release as well making the overall vibe of the album very much accessible, warm and vulnerable at times. Not being a singer in the traditional sense, it is exactly these tiny imperfections and the unfiltered voice that transport the songs' messages beautifully with a real sense of immediacy that is comforting and hopeful at the same time despite the tragic undertone. Most of all, it is very refreshing to hear someone not burying his own voice under a pile of alienating effects. (Annett Bonkowski)
Stream It: ► Spotify / ► Apple Music / ► TIDAL
---
Real Estate – 'The Main Thing'
Sounds like … harmony-loving dream rock to face the world's despair.
Over the past decade the sun-drenched independent rock of Real Estate managed to slowly and steady transform itself into its own music world that takes the best from dream pop, American Football-like emo and good ol' 'yacht rock' á la Steely Dan and turns it into something fresh. The Main Thing, the group's fifth full-length, sees their summerly sound heading for more ambitious territory, allowing Real Estate's music to even surprise their loyal fanbase. The opening Friday and its laidback vibe might not be that surprising however as it takes the audience right back into their fluffy cosmos. The funky vibes of lead single Paper Cups play in a different league here as they mix the group's notorious love for reflective lyrics with a tempting pop sensibility in which the involvement of Sylvan Esso's Amelia Meath plays an important role as well. "Refill the paper cup  / until we're all grown up / And we have had enough," sings Martin Courtney and as a man in my mid-thirties I can totally relate to this bittersweet realization.
Tracks like Gone and You deliver finest Real Estate melancholia while a song like Also A But shows a more progressive attempt towards their harmony-loving vibe, adding structural twists and a guitar solo to the equation. The fact that the song itself deals with an apocalyptic scenario might play into this as well. More than before Real Estate celebrate cohabiting contradictions on The Main Thing. The songs deal with existential issues, the world's political and environmental while the single members also had to reflect on their own relationship ahead of the recording process. A warm sense of nostalgia floats through this album, something that's obviously not entirely new to the world of Real Estate but something that might be more dominant this time. Yes, it's still loaded with wonderful harmonies, gentle melodies and this hazy daydreaming vibe but if you look behind the metaphors and the music you sense a more mature and confident approach towards it. On the road towards their fifth full-length the Americans realized what mattered. Their music offers space of cathartic reflection, a tender call to arms to change this world into a better place and such records never go out of style if you ask me. (Norman Fleischer)
Stream It: ► Spotify / ► Apple Music / ► TIDAL
---
Soccer Mommy – 'Color Theory'
Sounds like … tackling personal issues through well-done indie pop.

The Nashville based musician Sophie Allison dribbled her way into our hearts with her 2018 debut Clean, released under the name Soccer Mommy. Her sophomore record sees her stick to the recipe that has gotten us hooked in the first place yet mature lyrically. Color Theory is a loosely conceptual record divided up into three sections, each one with a color and emotion ascribed to it. First, we encounter blue. Tinged in melancholia, Soccer Mommy dwells on pensive guitar melodies and creates an overall nostalgic feel with her lo-fi production style. Bloodstream opens the LP and cuts straight to the main vein that flows through the release; the artist's intimate lyrics in which she deals with mental, as well as, physical health struggles and self-acceptance.
Laid out like an open book, the musician speaks off her struggles with depression and self-harm on circle the drain. Wrapped in catchy melodies with unmistakable indie pop sensibilities, the pain-ridden messages of the lyrics almost slip past the first listen. On the yellow section – a color, which the singer associates with madness – she goes on with the slow-burning seven-minute epic yellow is the color of her eyes. Accompanied by harpist Mary Lattimore, Soccer Mommy mourns the time with her terminally ill mother slipping past her. The hazy guitar riffs give the track a bleached, almost surreal tinge, while Sophie Allison confronts her very real struggles. With grey, a symbol for the fear of loss, Soccer Mommy closes the LP – a confessional and deeply honest account of the struggles of human condition. (Liv Toerkell)
Stream It: ► Spotify / ► Apple Music / ► TIDAL
---
Tycho – 'Simulcast'
Sounds like … a re-imagined daydream.
After almost two decades of constantly moving his audiovisual project Tycho forward multi-disciplinary artist Scott Hansen took the overdue yet somehow inevitable step of introducing vocals to his musical world on 2019's Weather album. Like any longtime fan I was sceptical first but the explanations of Hansen and the actual quality of Saint Sinner's haunting vocal contributions convinced me that it was a right thing to do. Back then Hansen already teased an instrumental version of Weather and Simulcast is the result of that, although it's much more. Instead of simply leaving Saint Sinner out of the equation, Hansen revisited the songs, added new ideas, rearranged the album's tracklist and created a record that works more like a companion piece and a different interpretation than just a simple rebranding. Both albums work great without each other but together they show two interesting sides of the same medal. While the previously already instrumental songs Weather, Into The Woods and Easy are more or less untouched the other ones head for adventurous directions. Outer Sunset might be the most drastic one here as it is based on Skate, a song that's pretty much just guitars and vocals. Hansen built an entire song around the guitar melody.
"I wanted to present the same ideas in two languages, one more literal and the other more open to interpretation," he explains the idea of these two albums. Simulcast is indeed taking the listener back to Tycho's earlier days, reminding me a lot about the vibe on 2011's masterpiece Dive. It creates a cohesive atmosphere, built on images and stories. Only you are invited to create the stories by yourself. The romantic love story Saint Sinner tells in Pink & Blue gets into more abstract territory on its companion piece PCH and I think that's the true strength of this album. In all consequent, this album wasn't entirely necessary because it adds nothing crucially new to the tale Tycho's music is telling (at least not in the drastic way its predecessor did). Maybe it's a friendly handshake from Hansen to those who were criticising the vocal work. It might many things but mainly it's a wonderful piece of atmospheric instrumental music, that showcases Tycho's organic approach towards electronic music better than 2016's Epoch album, for example. It returns to the essence of his trademark sound and works great as a wonderful re-imagination of Weather. Last but not least I also think of it as a great and gentle middle-finger to those who claim to own the definition of what Tycho should sound and feel like. The music speaks for itself and it does really well on Simulcast. (Norman Fleischer)
Stream It: ► Spotify / ► Apple Music / ► TIDAL
---
Brooke Bentham – 'Everyday Nothing'
Sounds like… the soundtrack for winter finally turning into spring.
Many of us know the isolating feelings that will occur once you've finished university – the struggle of finding a job, maintaining old friendships and romantic relationships. London via South Shields songwriter Brooke Bentham has put these impressions into her debut album Everyday Nothing. It's her reflection of life after her Goldsmiths degree in popular music, managing two jobs between her work as a musician and not getting out of bed throughout the day. Her celebrated single Oliver was already released four years ago, more singles and a short hiatus from writing music followed. Since two years, Bentham works together with songwriter, producer and guitarist Bill Ryder-Jones. His influence on the record seems undeniable: There's dreamy guitar riffs, hazey vocals and a constant reference to 90's shoegaze bands.
Similar to Ryder-Jones, Bentham has a talent for making the mundane into a compelling track. "Even my mother will tell you I'm not good affection," she tells us on Keep It Near while dealing with her own sobriety on All My Friends Are Drunk. It's the latter tracks and single Perform For You that show how strong, confident and energetic Bentham is as a songwriter. However, ballads such as Without or Telling Lies will have the power to soak you in aswell. After Britian's success with male bards such as Lewis Capaldi or Sam Fender, whom she spent time performing with in the past, Britain might have a new favorite songwriter with Bentham soon. The 23year old songwriter turns the  everyday sorrow into beautifully compelling songwriter craft and therefore makes this album the perfect soundtrack for the upcoming change of seasons. (Louisa Zimmer)
Stream It ► Spotify / ► Apple Music / ► TIDAL
---