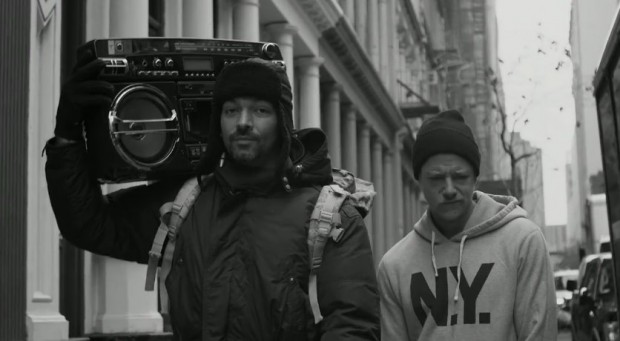 New York's INTERPOL present their new music video for Everything Is Wrong, the latest single off last year's longplayer El Pintor. Like the video for Twice As Hard before the clip was directed by frontman Paul Banks himself. It documents the three band members on a typical day in New York City as they are on the way to an INTERPOL show.
While Daniel Kessler and Sam Fogarino are having a good time and spread love through the streets of the city, Mr. Banks is a grim-looking, hoodie-wearing maverick who's way less friendly. But of course, everything changes once the show started. Or should we better say… Everything Is Wrong? Watch the video right here.
Alternative video link right here.
—