The National release 'A Lot Of Sorrow,' limited box-set of 2013 MoMA performance
If Sorrow of THE NATIONAL's 2010 album High Violet happens to be one of your favourite songs this news will make your day. The American indie-rock heavyweights will release a limited edition box set called A Lot Of Sorrow on June 22 via 4AD. Back in May 2013 the band collaborated with Icelandic artist Ragnar Kjartansson for a special one-off performance at the Museum of Modern Art where they performed the song six hours(!) in a row. The idea goes hand in hand with Kjartansson whose art is often dominated by certain repetitive patterns. It's definitely a special performance to say the least. You can pre-order A Lot Of Sorrow right here. But hurry up – only 1.500 sets are going to get printed.

---
---
Jenny Hval shares new piece 'Sabbath'
Norwegian experimental artist JENNY HVAL has shared Sabbath, a new song off her forthcoming record Apocalypse, Girl. And it's another ambitious teaser of the record, just like That Battle Is Over before.
HVAL on her latest tune: 'I think I've been writing this song since about 1986. Because when I was really young I had a dream that my vagina had braces. For a long time, it ('Sabbath') was a monologue with a heavy drum loop and I had no idea what it was or why. It was just a galloping urge to say something. And then the chorus appeared. It's like a mother; it just wants you to be happy. I really wanted to create something soft & loving. And I think it's really catchy. Which is also very mothering, a mother catches you.'
The new record arrives on June the 9th via Sacred Bones. Listen to Sabbath right here.

---
---
Will Butler unleashes crazy 'Something's Coming' music video
ARCADE FIRE member WILL BUTLER has shared a new music video with the world for his song Something's Coming. The track is taken off his recently released solo debut Policy. And it's another very interesting little clip, featuring a slightly apocalyptic setting, created by Canadian artist Marcel Dzama. It involves strange costumes, blood and a bit dancing. Not in that particular order, of course. You can stream it right here via NOWNESS.

---
---
Reptile Youth announce new EP 'Away'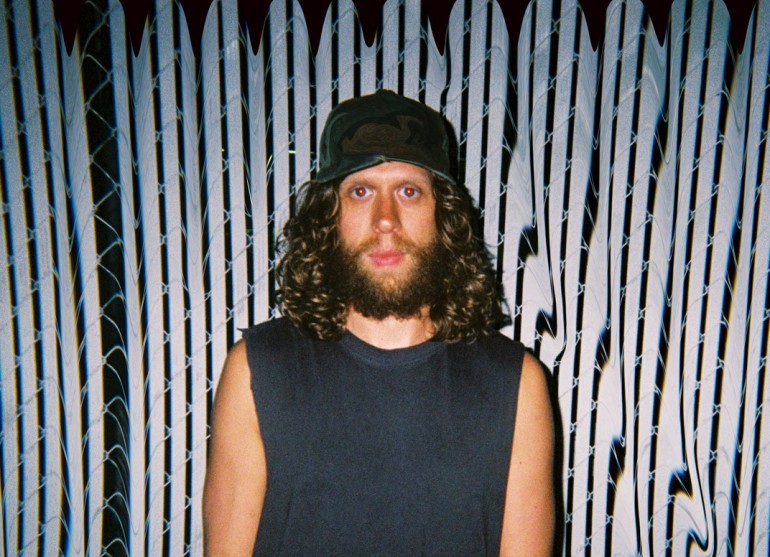 Last week Esben Valløe announced its departure from Danish indie duo REPTILE YOUTH (and also introduced his new alter ego ANTONIO GRAM), today his former partner Mads Damsgaard announced a new EP by the band. It's called Away and it follows last year's Rivers That Run For A Sea That Is Gone album for a release on June the 8th. As a compensation for Valløe's departure REPTILE YOUTH are supported by Mads Tunebjerg (KASHMIR), Rasmus Littauer (MØ) und Mads Berglund (BROKE) on the new EP. Expect first actual music from Away soon.
---
---
Tyler, The Creator will release new album 'Cherry Bomb'
American rap maniac TYLER THE CREATOR reports back with a new album. And the best news right here – Cherry Bomb will already arrive next week, on April 13. Rumoured guest features on the record will include TORO Y MOI, LIL WAYNE and even the almighty KANYE WEST. TYLER already shared not one but two tracks from the follow-up to 2013's Wolf. You can stream FUCKING YOUNG/ PERFECT and DEATHCAMP right here.
---
---
Yates shares new song 'Virtue'
Australian pop newcomer YATES has shared new material in form of the track Virtue. It follows little list of recently released tracks like the already featured Mako. No words yet on when the young gentleman will release a full-length EP or album.

---
---
Florence + The Machine reveal new song 'Ship to Wreck'
Florence Welch and her alter ego FLORENCE + THE MACHINE have shared another piece from their anticipated third album How Big, How Blue, How Beautiful. Ship To Wreck follows the previously unleashed tunes St Jude and What Kind Of Man.
Welch in a press release on the new song: 'I was thinking about my own self destructive side, and how you can make something only to tear it down, enjoy/destroy, create/devastate etc. When you're in that whirlwind, you often end up breaking the thing you love the most.' The follow-up to 2011's Ceremonials will be released on June the 1st. Listen to the new FLORENCE + THE MACHINE material right here.
—