Foals share new single 'Mountain At My Gates'
British indie/math rock band FOALS presents Mountain At My Gates, the second single off their forthcoming fourth studio album What Went Down. The track is way less heavier than the album's first single and perfect for all fans of the classical FOALS material. The follow-up to 2013's Holy Fire is set for a release on August 28. Check out the new song right here.

---
---
City And Colour announce new LP 'If I Should Go Before You', share 'Woman'
Acclaimed songwriter Dallas Green and his alter ego CITY AND COLOUR are back with a new album. The follow-up to 2013's The Hurry and the Harm goes by the name If I Should Go Before You and is set for a release on October 9 via Dine Alone Records. Green recorded the record together with his touring band which really shaped the sound of the album.
He explains: 'They inspired me to want to create new music, just to create it with them – I don't think I wrote these songs for the band, per se, but I certainly wrote them because of the band.' The CITY AND COLOUR mastermind furthermore adds: 'Anybody who has seen us play will understand that this is the best representation of what we do live that we have ever recorded. I was so excited about being able to make and record an album with these guys that it just flowed. I felt so confident about their abilities to make all of my ideas come true.'
A first track off the album called Woman is already up for stream below. Don't forget to read our enjoyable interview with Green back from 2013.
---
---
Empress Of announces debut LP 'Me', shares new song 'Kitty Kat'
Hyped pop newcomer Lorely Rodriguez aka EMPRESS OF has detailed her anticipaed debut longplayer. Me is the name of her first full-length release which will be released on September 11 via label Terrible. Rodriguez also shared the tracklist for her self-produced debut as well as a new song called Kitty Kat. Find them both below.
01. Everything Is You
02. Water Water
03. Standard
04. How Do You Do It
05. To Get By
06. Kitty Kat
07. Need Myself
08. Make Up
09. Threat
10. Icon
---
---
Martin Gore announces 'MG Remixes' EP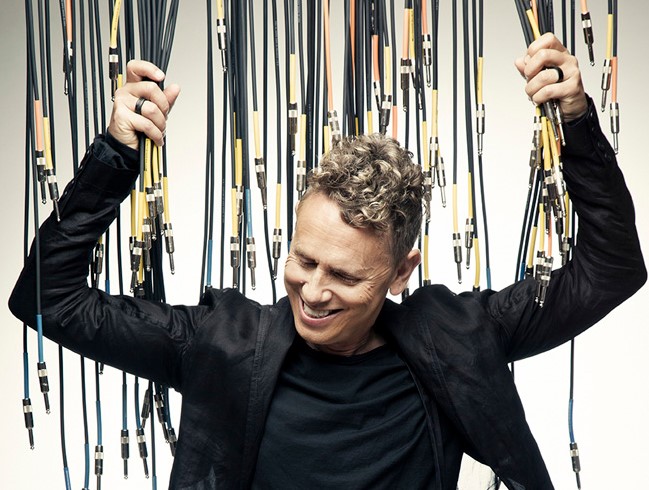 DEPECHE MODE mastermind MARTIN L. GORE announced a remix EP for his latest instrumental solo album MG. MG Remixes will feature three reworks of songs from the longplayer as well as two previously unreleased songs. GORE previously already shared the gloomy Europa Hymn remix by Manchester-based producer ANDY STOTT which will also be part of the EP. You can also create your own remix for the album's song Featherlight. Just download the files via BitTorrent right here and upload them on this special Soundcloud account until August 21.

---
---
Bon Iver performed two new tracks at Eaux Claires Music Festival
It looks like you can't trust songwriter Justin Vernon and his recent statements about the comeback of his project BON IVER. First, he announced last weekend's Eaux Claires Music Festival performance as the start of a new cycle for his band, then he later stated that he's not really sure if they will actually put out new music in the near future and now comes actually new music.
The performance last weekend marked the first live appearance by BON IVER in three years. And during their set the band actually played two new tracks in the encore, raising up the hope for a potential follow-up to 2011's Bon Iver, Bon Iver album. As always in such cases, various mobile phones captured the world premiere of these songs. Witness it right here.
—