Sudan Archives – 'Natural Brown Prom Queen'
Sounds like … sophomore perfection.
If 2019's Athena was Sudan Archives' promise to the world, then Natural Brown Prom Queen is a promise to herself. On 15 tracks and 3 interludes, Brittney Parks shows off her multi-faceted and multi-instrumentalist visions of a sophomore album. Each track fuses genres and soundscapes without confusing NBPQ's conceptual direction or overloading the listener with its rhythmic changes.
Sudan Archives will make you feel at home with the first luscious promise of the record – "I'm a home maker / Don't you feel at home when I wait on you? Gone have to check your phone later, way later". Home Maker is equally the potential and assurance deemed at the beginning of new love. The song also reinforces the boundaries needed before engaging in something new prioritizing making yourself feel at home in your body. On the title track, she tells the story of her rise to success exclaiming "I just wanna have my tiddies out / Cause I'm not average", slipping into the clothes of her many characters in its music video. The next part of Brittney Parks is presented on following track Ciara, with a smooth hook and a flow reminiscent of Kendrick Lamar's and Dre's The Recipe. Each song is an exciting exclamation of Park's identity, her Blackness, her eroticism propelled forward by a will to test limits sonically and lyrically. Selfish Soul is the artist's take on Black women's hair, Homesick (Gorgeous & Arrogant) is as slick, honest, and sexual as Drake's Can I? (feat. Beyonce), and pivot ChevyS10 moves from spoken word to high-pitched vocals to a beat that's almost ballroom. At least, half of the songs are accompanied by violin, though the instrument is less in focus as it was on her previous work. It becomes the perfect partner, adapting to what the individual track needs. There's TDLY (Homegrown Land) with its Irish fiddle intro, that fades into whispered words but stays an anchor throughout the song. The closing track #513 declares Sudan Archives' return to Cincinnati. It's a statement, not up for debate that her work is done here –  as in "I've done the most to refine and show my artistry, I've shown you who I am". Somewhere, a mic drops out of her pussy, and out of mine as well. (Anna Stich)
Stream It: ► Spotify / ► Apple Music / ► Bandcamp
---
Jockstrap – 'I Love You Jennifer B'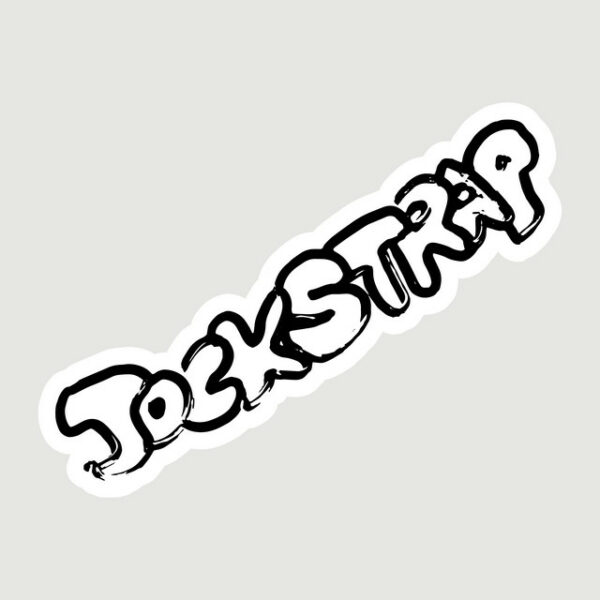 Sounds like … twisted futuristic folk anthems for the here and now.
In the post-modern pop age the moments of truly surprising musical experiences have gotten significantly rarer over the past ten years. We now might have reached a point where every new release is either a remix/ variation of a familiar genres or a simply a copycat. But, well, one could argue that this has always been the case with popular culture over the past decades. And while London duo Jockstrap also can't shake free from references of the past, there is something quite captivating and fascinating about the sound of their debut I Love You Jennifer B. You might struggle to define its recipe but thanks to a clever combination of ingredients there is something incredibly fresh, adventurous and unpredictable about this album. But it wouldn't work if it wasn't for the brilliant musical foundation Taylor Skye and Georgia Ellery (who is also part of the buzzing Black Country, New Road) set up here. At their core, the ten tracks of  I Love You Jennifer B are beautifully written pieces and if you would strip them down to simple "vocal and guitar", they would still work. Luckily the duo likes to keep things a bit more ambitious and complex. Neon opens the record on a sparse note which soon gets interrupted by bleeps, blips, and a noisy beat. Later on mighty drums and delightful synth strings are added to equation and needless to say there's a lot happening within these four minutes.
The title-giving Jennifer B also sees Ellery's tender vocal performance clash with a wicked beat and wobbling bass, resulting in some decent early-Björk-days vibes. Greatest Hits is one of the many highlights on the record and a relatively straight forward piece of pop music, compared to the rest, thanks to the funky 80s hip hop beat, a gentle house piano and that sweet yet cleverly restrained chorus. There is an emotional rawness shining through these songs which Ellery delivers with dignity and honesty. The way Jockstrap envisioned these songs really underlines that goal. Angst is a great example here. It's basically just vocals on a tender harp melody but towards the event a clever glitchy vocal production twist gives Ellery's voice a fascinating sense of urgency and strangeness. I Love You Jennifer B is full of  such moments. From the cinematic beauty of the string-drenched Concrete Over Water, to the psychedelic folk vibe of Lancaster Court; all culminating in the wild 50/50 which is definitely the weirdest rave anthem you'll experience this year. By perfectly letting the gltichy analogue electronica sounds clash with their genuine acoustic folk, Jockstrap created something you don't witness every day: one of the most surprising, inspiring and enjoyable debut albums of the recent past. It surely is one all lovers of exciting pop should not miss. (Norman Fleischer)
Stream It: ► Spotify / ► Apple Music / ► Bandcamp
---
Sampa the Great – 'As Above, So Below'
Sounds like … confident homecoming.
Building on 2019's release The Return, the sophomore As Above, So Below further explores Sampa Tembo's sense of place while blending musical styles. She relocated from Australia to Zambia during the production of the record to incorporate different sounds of her birthplace and Botswana where she was raised, as well as collaborating with an array of musicians from these and other places. The record also introduces Sampa The Great standing in her Eve-power, as she calls it, displaying assurance in her womanhood.
With each release, Sampa Tembo has shown that her force lies in expansion. On As Above, So Below, she and her collaborators add lyrics in Bemba, a Bantu language spoken in Zambia, for example on Tilibobo, Zambian rapper Chef 187 on Never Forget or the Zambian nursery rhyme turning into a bass-heavy Joey Bada$$ – feature. She joined by the Zamrock band WITCH on Can I Live?, commenting on her own rise of success: "We say that we love our heroes / But we don't own that shit / And we watch 'em stumble and fall / We hope they get up quick / And I think that I'm tired / And I rather give the music and my love in a saga". The record overall carries a punch-me-in-the-face attitude, Tembo's lyrical skills are on-point and shine beside powerhouses such as Floridian Denzel Curry on Lane. The closing track Let Me Be Great summarises, "So I figure I could carve my own path / Soaring, I'm an exhibit on my name, I'm Sammy, I'm Tembo, I'm Eve, I'm Sampa, I'm great" accompanied by vocals of the legend Angélique Kidjo. I have observed that many women discover their confidence and trust in themselves in the late twenties. It takes a certain amount of time to recognize and counter the bullshit, but then the only mindset that provides is living unapologetically. Sampa Tembo marks this point in her life and career with As Above, So Below and there's no return. (Anna Stich)
Stream It: ► Spotify / ► Apple Music / ► Bandcamp
---
Rina Sawayama – 'Hold The Girl'
Sounds like … introspective pop-punk.
Rina Sawayama's second LP Hold The Girl was highly anticipated and has become the highest-charting album by a Japanese musician shortly after its release. It is a milestone which affirms the title she earned with her debut SAWAYAMA of being the next big pop star (of the UK).
Sawayama has fully leaned into being a well-connected and appraised musician, debuting her single on the Jimmy Fallon–Show, collaborating with Charlie XCX and Brazilian drag queen Pabllo Vittar as well as presenting Balmain fashion on the runway. It is no surprise then that she tries to counterbalance all the tam-tam with a record that reveals her struggles and inner world. In interviews, she emphasized her growth through therapy which is most notably heard on This Hell: "Turns out, I'm going to hell if I keep on being myself / Don't know what I did, but they seem pretty mad about it / God hates us? Alright then, buckle up, at dawn we're riding". Adding to the never-ending battle against heteronormative education, structures, and religion, Sawayama dedicates two further songs to it. Your Age opens with a Punjabi instrumentalization and Frankenstein, a nod to the first Sci-Fi novel and the anxious guitar riffs of Emo times. On Send My Love to John, the only acoustic and country-esk ballad of the record, the London-based artist tells the story of a plagued gay boy by letting his mother sing an apology of her own misguidance. There are many catchy lyrics but the messages are nonetheless important and political. Hold The Girl follows a concept but its density with references sounds stitched together at some points rather than ascending over the outside noise. (Anna Stich)
Stream It ► Spotify / ► Apple Music / ► Bandcamp
---
Tamino – 'Sahar'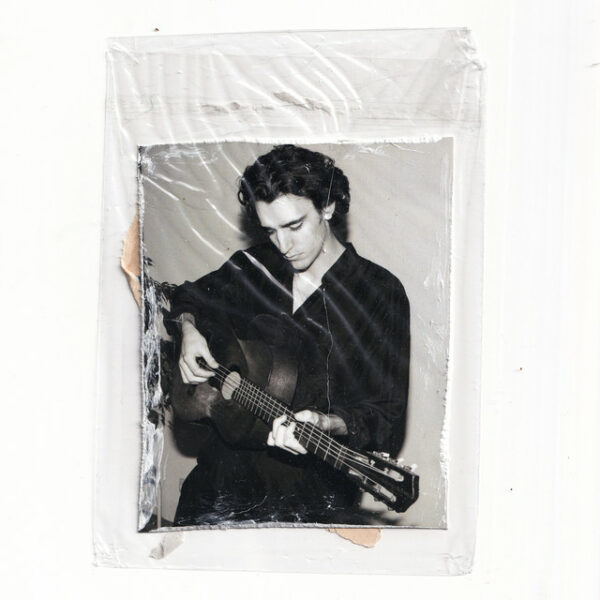 Sounds like … mid-tempo melancholy with timeless elegance.

It is a gift. And Tamino definitely still has it on his sophomore album Sahar – which is the ability to pull you very close to what he has been cooking up in the studio. A collection of acoustic-driven, well-articulated and gentle songs that demonstrate very well how much the Belgian based singer-songwriter has grown since his 2018 debut Tamir. Having carefully absorbed all of its subsequent success and well-deserved praise along with shows all around the globe, Tamino returned to his Antwerp apartment to let it all sink in and connect with his thoughts and roots. It is not surprising that the core of Sahar – which roughly translates to 'just before dawn' – clearly reflects that inward analysis and deep bond with solitude. Adding an additional nuance and remarkable gravity to his oeuvre that already has a powerful depth and unique expression. While a great number of sophomore albums give in to the mass appeal that is hovering over the artists' careers, Tamino followed his natural desire to move onto a sonic path that felt more minimal and quieter than his debut album – placing the focus on his vocals more than ever.
The time just before dawn is so magical because it is usually free from distractions and Sahar's soundscape is a great example for that. It allowed Tamino the freedom to fully explore his emotional spectrum and use these textures to then connect with his bandmates – including Radiohead's Colin Greenwood on bass duty – to shape the songs in a group effort. This time also with the help of the oud (Arabic lute) that played a significant role in the songwriting process of the ten new songs. A subtle, mid-tempo record that beautifully highlights Tamino's introspectiveness and melancholy in an even more mature way while the Middle-Eastern and European influences remain a particularly intriguing element in his songs. On Sahar, Tamino achieves the effortless co-existence of both all while further sharpening his songwriting skills that are of timeless elegance. (Annett Bonkowski)
Stream It ► Spotify / ► Apple Music
---
Julia, Julia –  'Derealization'
Sounds like … a haunting journey towards (self-)acceptance.
Julia, Julia is the new solo project of Julia Kugel Montoya who is probably best known for her work with the garage punk trio The Coathangers. She has released a few singles under the moniker of White Woods as well and forms dream pop duo Soft Palms with her husband Scott Montoya (formerly of The Growlers). They also book the Happy Sundays Festival, among many other things, to support their local music and art scene. However, the pandemic left Kugel Montoya "to wonder if anything was ever real, including yourself". To cope with this feeling, Kugel Montoya worked on Derealization, her debut solo LP, on which she played almost all the instruments and worked as an engineer.
Coming to terms with yourself and others is the album's main theme. The confusion and desperation of Kugel Montoya's journey towards (self-)acceptance find their counterpart in a haunting and atmospheric sound full of reverb-soaked layers and mostly acoustic instrumentation whereas the straightforward lyrics indicate that she has already arrived. This tension reflects as well as evokes a feeling of uncertainty towards the own perception (a part of derealization). It is explicitly addressed on I Want You ('Do you feel it? Cuz I feel it') and Fever In My Heart ('Am I losing myself? Am I somebody else?') and underlined by the album's mesmerizing videos. Kugel Montoya primarily processes negative feelings (e. g. shame on Forgive Me). Nevertheless, she keeps a positive point of view; she is "smiling at disappointment" and "seeing light in darkness". Kugel Montoya makes peace with all the parts of herself and finds her own voice by employing the dreaminess of Soft Palms, imperative lyrics that recall The Coathangers (Big Talkin') and older tracks from the White Woods era. The name Julia, Julia fits this intimate and reflective approach and might inspire you to do some emotional tidying up as well. (Jessi Schmitte)
Stream It ► Spotify / ► Apple Music / ► Bandcamp
---
Vieux Farka Toure and Khruangbin –  'Ali'
Sounds like … desert blues reinterpreted.
The Texas based three piece Khruangbin team up with Vieux Farka Touré for a record in honor of the desert blues legend Ali Farka Touré. Based on his legacy, the four artists teamed up to create a loose interpretation of his work using their own musical and personal narratives to shape the process. Ali is a record that grew from an organic flow between musicians connecting across borders. Largely improvised in jam sessions, the result is an album that has an effortless flow to it. The steely guitar picking by Vieux Farka Touré blends effortlessly with the lazy groove of DJ's drums and Laura Lee knows when to play the bass and when not to play it to make it fit like a puzzle piece to the instrumentation.
The central role that Ali Farka Touré played for the Malian music scene is honored by the renditions of his recorded songs that Khruangbin and Vieux reinterpret. Treating the material with the care it deserves, the trio's diverse background and their musical formation across disciplines and traditions resonates with typical rhythm of the Mali desert blues played by Ali and carried on by Vieux and many other artists. Whether it is the slow start of the version of Savanne or the more up-beat Tongo Barra, the finesse and attention to detail put into the songs shows. Ali Hala Abada's slow drag and chanted vocals over electric guitar riffs speaks of the depth of the connection and the personal topic the band is dealing with. Ali is first and foremost a record that honors the music tradition of one artist of the Malian desert blues and it is in their flexibility in musical character and adaptability to new influences that Khruangbin become the perfect fit for the collaboration. (Liv Toerkell)
Stream It ► Spotify / ► Apple Music / ► Bandcamp
---
Yeah Yeah Yeahs – 'Cool It Down'
Sounds like … powerful can-do attitude with pop hooks.

Just when the world continues to crumble before all of our eyes and the feeling of doom keeps haunting us day in and out on various levels, indie-heroes Yeah Yeah Yeahs reemerge back on the scene with their brandnew, fifth studio album Cool It Down. Still with their fists and a sense of defiance in the air, it's a return that promises much more than this, though. Most notably, the band has been shifting their awareness and perspective from a personal one to a much more socio-political one on the eight new songs that finish the 9-year-long hiatus. Reflecting on the state (and neglect) of the world with their trademark pop hooks that pierce through the more rock tinged songs – not shying away from an honest and sensitive approach while doing so. It is a real challenge these days not to feel (and sound) bitter at this point. Karen O, Nick Zinner and Brian Chase have all pulled it off somehow to tackle the big existential topics in a nuanced, vulnerable and compelling way – looking the damage we have done to the earth right in the eye.
While the band speaks of Cool It Down as 'the quickest a record has ever come to us', the result is far from a rushed judgement or hasty reaction when it comes to the creative sonic output the band delivers in 2022. Instead, Yeah Yeah Yeahs immerse into a gritty, upbeat and evocative soundscape on tracks like Wolf, Fleez and Burning shifting their observations and protest to the dance floor along with the support of catchy synths and Karen O's defiant vocals. Perfectly setting the mood for what's to come, the first single off the album Spitting Off the Edge of the World (feat. Perfume Genius) encapsulates the collective consciousness and existential angst that seems so pervasive these days and runs through various songs on the album. The term 'adult-rock' might cause some frowning here and there, but if singing about future generations and the environmental collapse is an indicator for that, Yeah Yeah Yeahs are already belong in the adult-rock'n'roll of fame by now. Not to mention their ability to still create beautifully intimate and emotional moments as in Blacktop or the spoken-word track Mars that is based on Karen O's conversation with her son. Cool It Down is a great reminder that bands with a can-do attitude and backbone still exist in this industry and they are more important than ever. (Annett Bonkowski)
Stream It ► Spotify / ► Apple Music / ► Bandcamp
---
Editors – 'EBM'
Sounds like …  one last gloomy rave before the world is burning down.
If you've been following the evolution of Editors the fact that they turn towards actual EBM territory shouldn't come as a total surprise. Signs of them heading for electronic music territory have been there ever since 2009's In This Light And On This Evening saw them flirting with Blade Runner-esque synthesizers. But even compared to their standards and history the consequence in which that sound is delivered on their seventh album might surprise long time fans. I mean, they even unironically named the freakin' record after hat subgenre (although the band officially translates that as "Editors + Blanck Mass"). Wikipedia defines "electronic body music" a genre that "combines elements of industrial music and synth-punk with elements of disco and dance music" and yes … all of these influences can be found on this record which sees the band around Tom Smith heading even further to Goth glory. Multi-instrumentalist Benjamin Power aka Blanck Mass might have played a crucial part of that turn. He already shaped huge parts of the bands previous album, 2018's Violence, and they even recorded an EP with alternative takes back then which showed a different side of their sound. After various collaborations it was a logical next step to make Power the official sixth member of the band, further shifting dynamics as the song structures are no longer solidly defined by Smith. And that's something you immediately sense on EBM– with one exception all songs clock way beyond the five-minute mark.
Tom Smith's brilliant arena-filling songwriting is still there but Power's ideas add a new physicality and urgency to the Editors sound. It's not entirely new territory for them but compared to previous hits like Papillon and Magazine these new songs take the whole notion one step further. Heart Attack opens the album like the nervous flickering of a broken neon sign. Inch by inch new layers are added to the song, tiny little rhythmic synthesizer sounds enrich the track which later switches its mood again for an extended outro. It's a typical pattern on the album. Just when you think a song is done is done, it takes another detour. The smooth 80s pop gem Vibe is the only tune that doesn't follow this path. Silence might be the only break in the centre of the album as it doesn't come with a kicking bass drum … but still it's anything but silent. Instead you get a tune loaded with cinematic intensity (the guitar outro is a nice nod to the band's earlier days and the An End Has A Start sound). Apart from that the group is not giving the listener and themselves any break. Picturesque and Strawberry Lemonade are pumping strobe light rave anthems while Karma Climb heads for dark disco territory while also coming with a catchy pop hook. My personal highlight remains the 8-minute long Kiss which opens as another irresistible 80s pop tune with a pumping bassline before going on a quite different journey in the second half. There's a feeling of intensity and physicality that runs through EBM, an album that feels like somebody added a decent dose of ecstasy pills to the familiar Editors recipe. The band wanted to create a feeling of unease and they surely succeeded. It's a thrilling new chapter in the history of a group who refused to stand still. So make sure to join the rave until Smith ends the escapism in the intense closing track Strange Intimacy with a reflective "This party is over / let the rain pour down on me." Ironically, the strobe lights are still flickering as he does. (Norman Fleischer)
Stream It ► Spotify / ► Apple Music
---
Nils Frahm – 'Music For Animals'
Sounds like … patient evolving.
After piano-centred Old Friends, New Friends released December 2021, Nils Frahm embraces an electronic ambient sound on Music For Animals. The 10 tracks spanning more than 3 hours are a test of how far a note, a sequence, a track be can be pushed before crumbles, In my interview with him last year, we talked extensively about the importance of nature in his life, as a grounding place. Music For Animals emphasizes this connection while indulging in serenity.
In German there is a saying which translates to "Grass doesn't grow faster if you pull it". It could be the mantra of this record. There is no way to force growth, in nature or in ourselves. We have to accept that and commit to the progress of varying pace and intensity. Each song, four of them longer than 20 minutes, evokes another meditative state and makes an ideal companion for your morning tea or a reminder to breathe deeply while watching trees and weather. Music For Animals also made me think of a quote by the French sculptor Auguste Rodin: "Patience is also a form of action". This sentiment has been important to me for the past couple of months in several aspects of my life, and something I actively incorporate in my thought process. On her blog The Marginalian, Maria Popova cites Rachel Corbett's work on Rodin and German poet Rainer Maria Rilke: "The moment a viewer recognizes a painting as beautiful, it transforms from an object into a work of art. The act of looking, then, becomes a creative process, and the viewer becomes the artist." Similar statements have been made throughout history, many of them coming to the same conclusion that art only becomes art when it has an audience. With Music For Animals, Frahm wants to remind us that nature is art when it is given time to be seen, recognized, and cared for. (Anna Stich)
Stream It ► Spotify / ► Apple Music / ► Bandcamp
---