[one_half last="no"]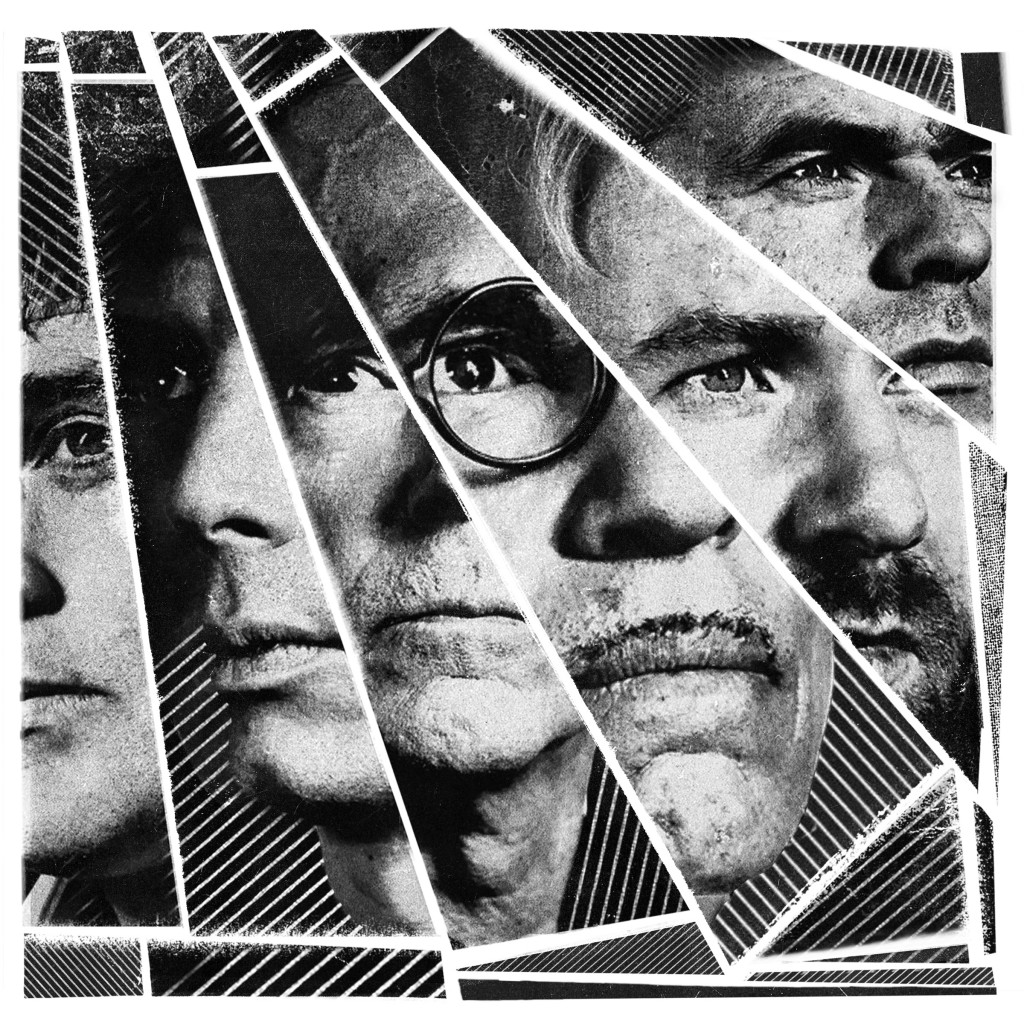 NBHAP Rating: 3,9/5
[/one_half]
[one_half last="yes"]FFS
FFS
Release-Date: 08.06.2015
Label: Domino Records
Tracklist:
01. Johnny Delusional
02. Call Girl
03. Dictator's Son
04. Little Guy From The Suburbs
05. Police Encounters
06. Save Me From Myself
07. So Desu Ne
08. The Man Without A Tan
09. Thing I Won't Get
10. The Power Couple
11. Collaborations Don't Work
12. Piss Off
[/one_half]
---
---
Super-fantastisch group
The good-old fashioned term 'supergroup' never comes out of style although it has been used far too often in the past years to basically define every musical collaboration featuring artists from more than two bands. Still, it remains highly questionable if the 'super' categorization is fitting if the bass player from band A joins forces with the keyboardist from band C. But now comes a musical joint venture that truly deserves the term. Two generations of influential indie musicians team up to shake the world. Scottish indie-rock darling FRANZ FERDINAND recorded an album together with SPARKS, the American glam rock duo that pretty much influenced everyone from Kurt Cobain to MORRISSEY, from ARCADE FIRE to ABBA. Ironically brothers Ron and Russell Mael never gained big and continuing global success which might have been one of the most disappointing facts in pop history.
Theatrical train crash
FFS is basically FRANZ FERDINAND 's attempt to introduce the influential two-piece to a newer generation. Although the supergroup described its collaborative record as a train crash between the two bands it is definitely closer to the musical microcosm of SPARKS than FRANZ FERDINAND but that itself isn't the worst thing. And especially for Alex Kapranos and his boys a few new impulses aren't the worst idea since the FRANZ FERDINAND concept lately felt a bit worn out. FFS is all about glamour, big gestures and sophisticated pop extravaganza. It's got the driving dancefloor-appeal of FRANZ FERDINAND 's latest synthpop-infected tunes as well as the SPARKS' love for theatrical compositions, intellectual lyrics and arty sound. Johnny Delusional, the opening track and lead single is the best example of this world and one of the strongest pieces on FFS. The pumping power pop of Call Girl and Dictator's Son follows the opening and is mainly driven by sparks Ron Mael and his joyful piano play. Guitars are not playing a leading role this time.
An idea of quality pop
FFS unfold virtuosic twists and turns and mix the upbeat tunes with big gestured ballads like Little Guy From The Suburbs. They aren't even afraid for taking a little choral detour in Save Me From Myself. Later, Kapranos, Mael and the rest of the Scotsmen mix sing-a-longs with epic strings and the funky groove in The Man With A Tan. Still, their sophisticated pop formula lacks a bit of diversity which can be strongly felt in the second half of the album and weaker tracks like Things I Won't Get and The Power Couple. Still, the six-piece manages to turn the wheel around at the end. Collaborations Don't Work unfolds itself as almost seven-minute long statement. It starts as a tender ballad, suddenly turns epic, got a playful piano break before changing its musical direction one again in the end. It's the band's very own Bohemian Rhapsody and having it followed by the funny Piss Off seems to be the only logical choice. Funny and intelligent, catchy and complex – FFS deliver their idea on how pop music could be if we all weren't so afraid of taking risks, use our brains and challenge the audience. But, the Mael brothers did already figured that out almost 40 years ago.
Glamorous indie-pop that spans two different generations – FRANZ FERDINAND and SPARKS deliver a creative train crash that is packed with almost too many ideas and a maximum of madness.
—