[one_half last="no"]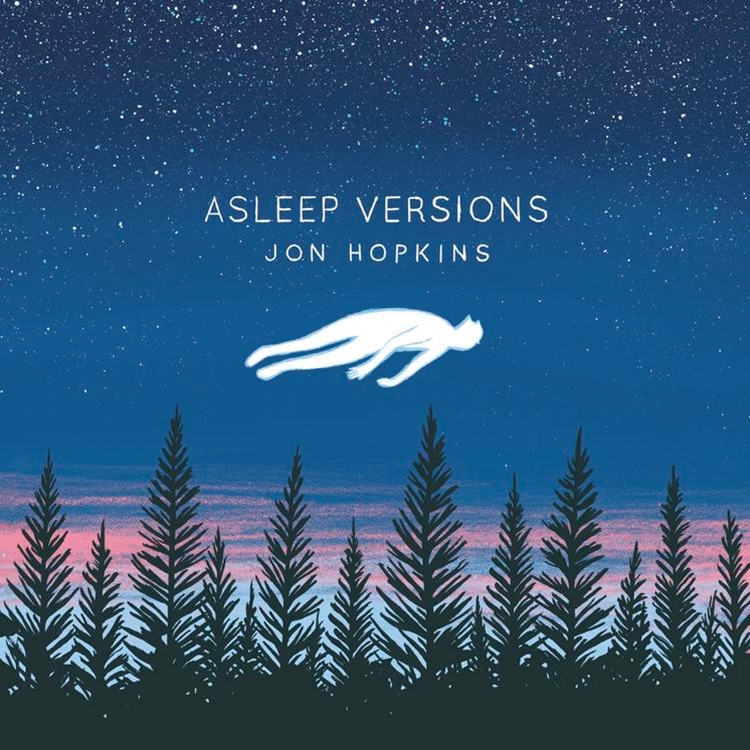 [/one_half]
[one_half last="yes"]JON HOPKINS
Asleep Versions
Release-Date: 10.11.2014
Label: Domino Records
Tracklist:
01. Immunity (with King Creosote)
02. Form By Firelight (With Raphaelle Standell)
03. Breathe This Air (Asleep Version)
05. Open Eye Signal (Asleep Version)

NBHAP Rating: 4,2/5
[/one_half]

After the party
For years, JON HOPKINS has been the genius in the background, constantly providing great production work for bands like COLDPLAY or composing great movie scores while releasing critically acclaimed electronic albums. But he needed a certain club twist to finally gain the attention of a bigger audience. 2013's Immunity provided that material and gave the British gentleman the well-deserved spotlight. Asleep Versions works as the aftermath of that hype.
Nightflight
A gentle piano starts the flight through the night. KING CREOSOTE and his reduced vocal performances literally take our hand to guide us through whatever lies in front of us. A great comeback for this lovely couple who released Diamond Mind, a fantastic collaborative album, back in 2011. In his understanding, HOPKINS sees the four tracks on this EP as one big piece of music. It's a bit like as if the Asleep Versions wants to work as a proof to all new fans that this man got a solid musical foundation underneath his beats.
Intimate epicness
Raphaelle Standell tenderly caresses the listener in Form By A Firelight before Breathe This Air unveils simple piano magic in the style of JON HOPKINS' latest score for How I Live Now. Open Eye Signal remains as epic as the pumping original but this time in a complete different direction. JON HOPKINS' is one of contemporary music's key players and Asleep Versions is just another argument to underline this. Of course, this nightflight is way too short.
JON HOPKINS' new EP 'Asleep Versions' is a way too short pleasure of dreamy electronica and a great proof of the composer's genius.
—