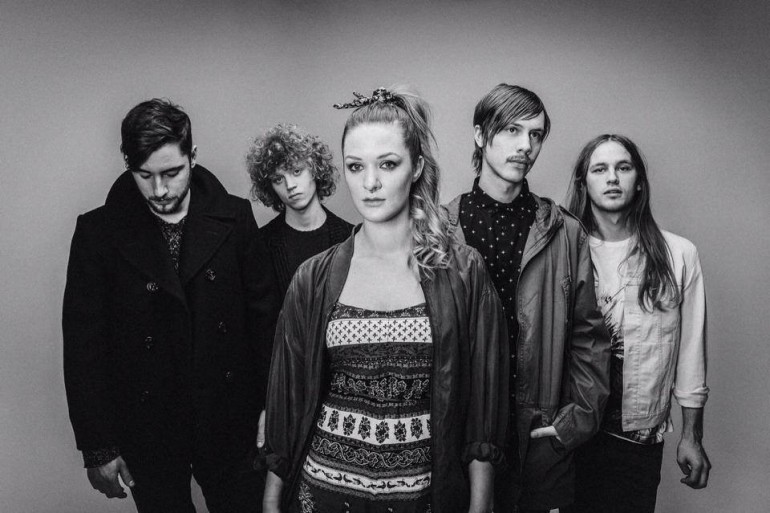 Let's face it. Talking about good pop music and leaving Sweden out of that list is clearly impossible. From ABBA to ROXETTE, from ACE OF BASE to THE HIVES. There must be something in the water or DNA but the Swedes know how to write a good pop song. Newcomers LAST LYNX are not exception to the rule and we' re looking forward to see their lovely indie-pop gems live on stage this Thursday as they are playing the Ja Ja Ja Club Night in Berlin, next to NEØV and PSYENCE FICTION. Expect tracks from their 2013 Killing Switch EP as well as brand new material. And since LAST LYNX are representatives of Sweden's unstoppable pop force we thought it would be a nice moment to ask them about seven of their favourite Swedish pop tunes of all time. Find a few well known names in here as well as a few surprises, boys and girls.
---
Attention! We're giving away tickets for the forthcoming 'Ja Ja Ja' edition in Berlin on April 9. Find more infos about the event right here. If you send us a mail to win@nbhap.com with the subject 'JaJaJa' and your full name chances are high that you can get in for free. An opportunity you should not miss, right?
---
---
Teddybears – 'Yours To Keep'
Teddybears in general have been a pretty big inspiration to us I guess, They've always had fresh productions and are always great live, no matter how drunk they are. We actually covered this song once, it went terrible… but it was really fun.
Miike Snow – 'Animal'
Who didn't dance to this when it came. Miike Snow have had a pretty large influence on us when we started, at least production wise. I guess they started something in Stockholm when they put out their first record.
The Knife – 'Silent Shout
I can't stand still when I hear this song. I remember seeing the show they did way back in Arvika -06. They had one of the coolest live shows I've seen. I didn't know what the hell went on up there, I was happy and everything was flashing and … yeah… bom bom bom..
Lykke Li – 'A Little Bit
In high school my sister came back from a concert and couldn't stop talking about the supporting act. I remember that she said that it felt pointless to even see the main act because nothing could top Lykke Li. Shortly after she sent me a video of Lykke Li performing 'Little Bit' on children toys and I was hooked.
Little Dragon – 'Shuffle A Dream
We talk too much about this band, for a good reason – They are amazing.
Veronica Maggio – 'Stopp'
I used to bomb hills in San Francisco to this record right before we started the band. The soul influences in this record probably left a mark in our sound somewhere.
The Cardigans – 'Lovefool'
Songs that you just want to drive a car to is always good, sometimes we try to make those songs, the cardigans are masters of making those kind of songs. The disco vibe in this one is of the chains.

—