Sibille Attar – 'I Don't Have To'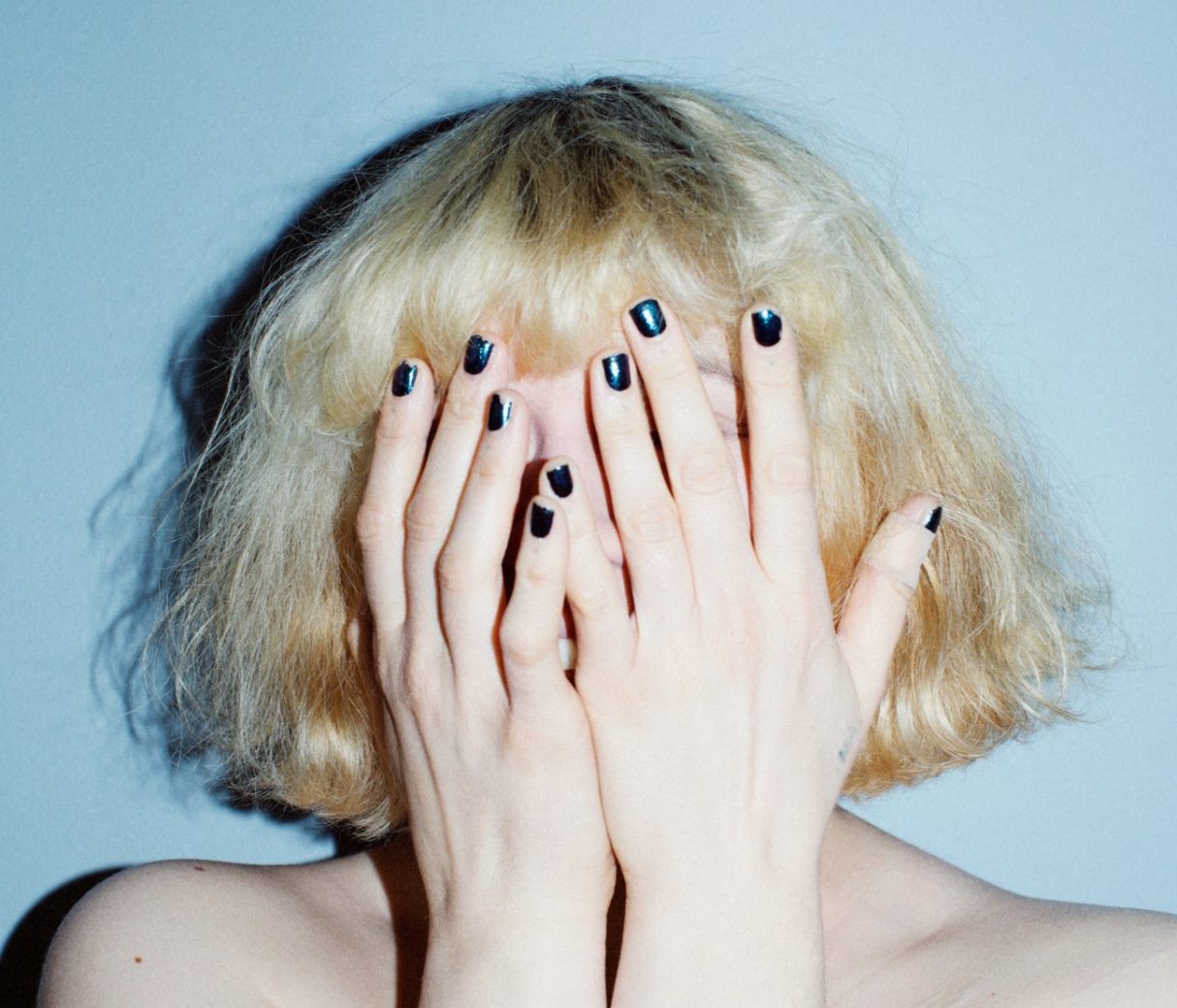 Sibille Attar's last record was 2013's Sleepyhead, and the music world has been a poorer place without her. Happily, she's now back, and her latest single I Don't Have To is an absolute stunner. It's one of those songs that hits you like a lightning bolt the first time you hear it, right from the instantly-iconic opening 'Every niiiiiiigggggghhhhhhttttt…'. Packed with melody and given extra sheen by Attar's unique vocal sparkle, it's classic pop in that it's simultaneously empowering and heartbreaking (is there anything sadder than a break-up song that includes the line 'you did the best that you could'?), and it'll punch you six different ways at once. It's kinda embarrassing to gush about a song like this, but I Don't Have To really is that obscenely good. It's on Attar's new EP Paloma's Hand, out on April 27. (Austin)
---
LCMDF – 'Another Sucker'
After a long pause following their 2015 single Rookie, Finnish sister duo Emma and Mia Kemppainen, aka LCMDF, are finally back with a follow-up. Despite the time gap between the songs, it sounds like a companion song to Rookie: colourful, rough-and-tumble singalong electro-pop, served with a healthy slice of daft fun but with a strong meaning and message too. 'Another Sucker is about standing your ground when people try to tell you what to be and how to sound', say the band. Check out the video here, and LCMDF have an album on the way later this year. (Austin)
---
Ilgen-Nur – 'Matter Of Time'
Now, this young lady and her band are clearly up and coming over in Germany and we think that Ilgen-Nur got all the potential to also gain international attracttion. Last year already gave a first impression when her catchy indie pop track Cool was named Daily Tune already Being heavily influenced by the ease as well as by the difficulties of growing up, the timeless alternative pop of her doesn't miss its effect. The new single from the Hamburg-based singer-songwriter, Matter of Time, continues the DIY sound of Cool and the following No Emotions EP, but has a different mood. It's a reflective song with a positive and empowering message ('Stay strong babe, you can make it through') and therefore not another 'sad song about growing up'. You can experience this and more slacker hymns live this year as Ilgen-Nur and her backing band on various festivals, solo shows and as support of German rock legends Tocotronic. And that's just the start of more greatness, right? (Jessi)

---
Peluché – 'Keep Making Me Happy'
I must confess,
I lost a bit track with British three-piece Peluché following their promising first singles Sin and The Guy With The Gammy Eye back in 2015. But now, just in time for spring, the three ladies resurfaced with a truly great new single that also comes with a great origin story as the trio explains in the press release: 'We were jamming in our shed to some old Ibiza Club Classics and suddenly the bassline, beat and atmospheric sounds arose, built and repeated until we were lost in the rhythm of the groove.' And that sums up pretty good what we can expect from the trippy Keep Making Me Happy. It's a funky space disco jam, riding on a hypnotic groove. It's indeed something that could work at a beach on Ibiza as well as in a sticky basement club. That beautiful 'Krautrock meets Kate Bush' bastard is indeed a reminder for me (and for you) to keep Peluché on your radar from now on. (Norman)
---
PYNKIE – 'Dew'
What is PYNKIE? Well, it's the musical project of New Jersey's Lindsey Rae Radice, and Dew the kind of song you find on a late-night journey around lo-fi YouTube that breaks your heart. Radice pitches her vocals down on a slow-dreaming piece of sunset indie-rock that will cruise and wooze its way into your affections. And if that song alone didn't make you a fan, her Facebook bio states that she 'hope[s] to travel and continue to do cooler and cooler shit before I die!'. Don't we all, don't we all… (Austin)
---
NBHAP's Daily Tunes from March 2018
Find all of those songs and plenty of other new music in the following playlist which – obviously – gets updated daily.