Arcade Fire – 'WE'
Sounds like … a melodic reconciliation of many sorts. 
The buzz around a new record from Canadian indie rock superstars Arcade Fire has been around for as long as the long pandemic summer of 2020, with band lead Win Butler announcing that work for an Everything Now successor was long underway, commenting later that same year that the group had written two or three albums during the lockdown. Be that as it may, their sixth LP called WE has now finally arrived and it has the potential to set the tracks anew for the Montréal giants, and not just because upon finalising the work on WE longterm multi-instrumentalist and Win's brother Will Butler announced to leave the band. The present record entails "the longest we've ever spent writing, uninterrupted, probably ever" and as much WE is "about the forces that threaten to pull us away from the people we love, as it is inspired by the urgent need to overcome them".
Arcade Fire have always been about theatrical larger-than-life appeal, and WE is a gentle reminder of these forces, constructing a dramatic build-up with a strong progressive focus and the essential idea of change in mind. Centred around binary song couplets that begin with Age of Anxiety I and Age of Anxiety II (Rabbit Hole), all through The Lightning I and The Lightning II, leading into the final WE, the record is distinctly moving away from the elated disco pop of 2017's Everything Now, to dive into more genuine and heartfelt pieces that channel human angst and what it takes to get from the I to the We – that the first side reads "I", while the second one is labelled "We" is just a gentle and striking reminder of the scope they are getting at. Age of Anxiety I is a slow burner that begins in a hushed manner, cranking up with more time, as does the following Age of Anxiety II (Rabbit Hole). 
On a whole, WE is a return towards the trademark hymnic joys of Arcade Fire material and the two End of the Empire distinctly show their virtues of pushing a track from simplistic acoustic ballads towards orchestral powers. The powerful couplet of The Lightning I and II is then probably the strongest ode to the early sing-along bangers and it is refreshing how much they still manage to burn through and the poetic substance of it all is once again beyond comparison ("WE were born in paradise / beneath a poisoned sky / under a bad sign / the micro-age of gemini"). That the ultimate WE only needs gentle acoustic guitars to deliver a satisfying finale is one of the strengths of this album. It might not be the most dazzling work of the group around Win Butler to date, but it marks a compassionate return to the melodious communality of the project. (Andreas Peters)
Stream It: ► Spotify / ► Apple Music / ► Bandcamp
---
Sharon Van Etten – '
We've Been Going About This All Wrong

'

Sounds like …
the time for healing starts now.

As much as Sharon Van Etten has been working on her own terms to create her latest album We've Been Going About This All Wrong, she also made sure to release the ten new songs in a way that suits them best: as a unity without any prior singles. On her sixth album to date after 2019's highly acclaimed Remind Me Tomorrow, Van Etten makes a triumphal return really striking a nerve with a wide array of sounds and her intense meditation of life in an increasingly overwhelming world. Guiding herself through the aftermath of the past few years while not holding anything back. Especially not, when it comes to exploring all facets of the emotional spectrum in this new chapter in her life after relocating from New York to Los Angeles in late 2019. It has always been one of Van Etten's biggest strengths to cut right through her anxieties into the depth of her soul as a songwriter. We've Been Going About This All Wrong is another impressive example of that with Van Etten asking all the big questions life throws at us. More importantly, she is not afraid of hearing the answers and trying to figure them out while reexamining her on role as an artist, mother, partner and human being.
With a sense of urgency and resilience, Van Etten unleashes the outcome of her intensely personal reflections across the ten new songs accepting the fact that change is inevitable. It is an ongoing process where we are allowed to take a step back while finding our own way to cope with it. Taking time to heal and process might be the only way when asking ourselves where do we go from here? We've Been Going About This All Wrong serves as a reminder that the most important part is to keep moving forward in times of uncertainty. Overcoming destructive forces and mistakes on our way to find stability again. It might look and feel different, but it is right there. Every emotion we feel is valid in order to heal and eventually grow. All loss of control is only temporary and Sharon Van Etten's capability to make us feel and see the light at the end of the tunnel is ever-present. Her new work is a highly immersive affair that is built on personal experiences, yet it comes with the assurance that quite often the personal traumas have a universal nature and sharing them is the first step into the right direction. (Annett Bonkowski)
Stream It: ► Spotify / ► Apple Music / ► Bandcamp
---
Warpaint – 'Radiate Like This'
Sounds like … taking the weight off.

Radiate Like This, the L.A. quartett Warpaint's fourth record, arrives after what one could charitably call a phase of gestation. The album was long-delayed by extensive touring schedules, COVID and real world obligations (the press notes are kind of snarky here), which interrupted the recording process as soon as things were heating up. Completed long distance and among a flurry of other projects, Radiate Like This feels light as a feather compared to previous Warpaint releases; there is an audible distance between the instruments which suggests that a lot of  the record was either captured long distance or cut-up and re-assembled for a long time. This proves a double-edged sword.
First single Champion is positively airy, with smooth drums and beautiful clouds of synths carrying Theresa Wayman's always fantastic voice. It also ups the intimacy and salaciousness of Send Nudes, the hushed quality of the recording adding to the claustrophobic intimacy of the track. Yet, at other times, the space starts to feel empty. Melting is the closest the album has to a hit, but the instrumental and the way the parts are recorded is so bare bones, that it feels like a disservice to the strong melody at its core. Similarly, the relatively uniform soundscape of the record means there are no strange detours that made past records so wonderful. There's nothing half as snarky as Disco/Very, nothing as out of the way as Don't Wanna, and frankly nothing quite as steamy and seductive as Undertow.
What makes the record worthwhile, however, is the fact that Warpaint still provides some excellent musicianship to make even the thinnest idea come to life. The rhythm section of Jenny Lee Lindberg's melodic bass grooves and Stella Mozgawa's rock solid drums (she has worked with both Josh Homme and Courtney Barnett in the past) is still one of the most impressive and effortless in all of indie rock. Similarly, guitarists and singers Theresa Wayman still pull off tricky harmonies and sneaky guitar lines better than most contemporaries. You can hear the experience and ease of those musicians in a song like Hips, which sounds easygoing and sparse on the surface at first, yet reveals more and more layers as it progresses, growing darker and knottier. In fact, even on their most easygoing record, Warpaint can't help but be themselves; there's still this existential vibe only Warpaint manage to pull off, perched somewhere between horny, anxious and snarky. It's what drives the record even when the instrumentals sometimes refuse to. Radiate Like This might sound light, but underneath it all, Warpaint sound very much alive and urgent. (Nils Heutehaus)
Stream It: ► Spotify / ► Apple Music
---
Ibeyi – '
Spell 31

'

Sounds like … musical summoning.
Lisa-Kaindé and Naomi Diaz have explored their identities as sisters, specifically twins (Ibeyi translates to 'twins' in Yoruba) on each of their records. With Spell 31, they expand the meaning of interconnectedness and the healing found beyond the known. Working on this record from separate places and altering their creation process fundamentally, Spell 31 became a short and multifaceted inquiry into the incorporeal elements steering life.
In the 26 minutes and 10 songs, Ibeyi reaffirm how they define themselves: as healers on opener Sangoma and Tears Are Our Medicine, imperfect beings on Creature (Perfect), and believers in change with a cover of Black Flag's Rise Above complemented by BERWYN's rap part. Interestingly, the duo decided not to listen to the original so that their version can stay self-possessed. Linked to the record's title, both inspired by the Egyptian manuscripts belonging to 'The Book of the Dead', Made of Gold is the most elaborate and arresting track of Spell 31. The intro and bridge by Pa Salieu drive rhythm and melody forward. Musically, Ibeyi's third album stays in the traditions they've built on their self-titled debut and Ash, entwining soul, electronica and hip-hop with their characteristic sense of harmony and melody. Exemplary for their catalogue are Sister 2 Sister which also stands out by stepping out of the conceptual and closer to actuality by naming another artist as well as self-referencing one of their best-known songs: "Dancing in front of the mirror / Singing along with Shakira / Washing our souls in the river", as well as Lavender & Red Roses featuring Jorja Smith where the three singers recall the journey of someone who can only help themselves. Spell 31 is a quick and reliable spell to draw in the listener and leaving them with questions what else can be reclaimed inside the self and through the people close to us. (Anna-Katharina Stich)
Stream It: ► Spotify / ► Apple Music / ► Bandcamp
---
Saâda Bonaire 

– '

1992

'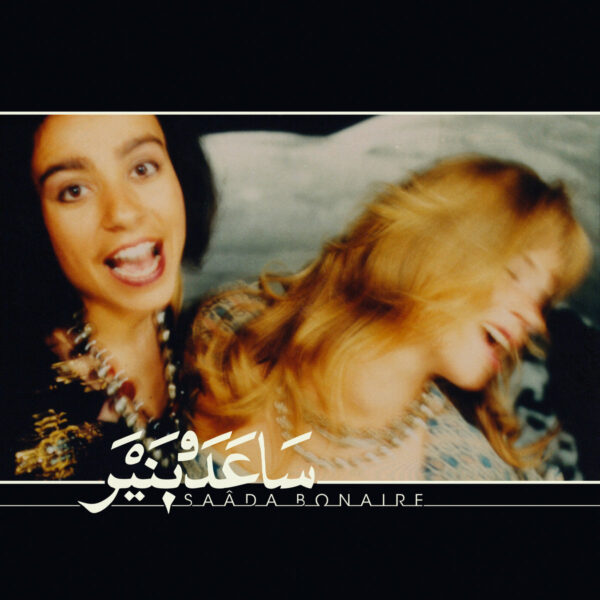 Sounds like … the pulse of early 90s NYC.
Saâda Bonaire have always been somewhat of an attic treasure. The unlikely gem found among dust bunnies, faded photos, and old toys. In 2013, the lost recordings form the early 80s of the concept band founded by DJ Ralph von Richthoven was released as the eclectic self-titled record. Shaped by the period in which it was originally recorded in, it carries a trademark 80s sound yet pushes it into the future with the distinct swirl of sultry female lead vocals of band members Stephanie Lange and Claudia Hossfeld, and Eastern influences that the DJ gained through various collaborations with other artists. And that seemed to be the end of it – one deluxe record of recovered songs. As Richthoven put it: "I threw away most of my work; I didn't see any reason to hold onto it anymore".
But luckily, an old tape recording titled "Saâda Bonaire 91″ survived at a relatives house and was recovered by the DJ to 1992 – a record of another 12 songs that were produced between Bremen and New York City in the early 90s. The record is an aural proof that the band was head of its time, expanding their characteristic fusion sound by dabbling in Trip-Top, Nu-Jazz, and Middle Eastern rhythms. The record is drenched in the 90s NYC influences and shaped by its unique origin story – featuring Lange's vocals and collaborators from the Turkish and Kurdish community that the DJ was in touch with the ensemble was enlarged by other collaborators as well and recorded at a small recording studio tucked away in the back of a sex shop. The chemistry of the band and their genre-bending fusion sound has not caught dust over the years and shines on the groovy, infections, versatile, and ever-surprising new old 1992. (Liv Toerkell)
Stream It ► Spotify / ► Apple Music / ► Bandcamp
---