Black Midi – 'Cavalcade'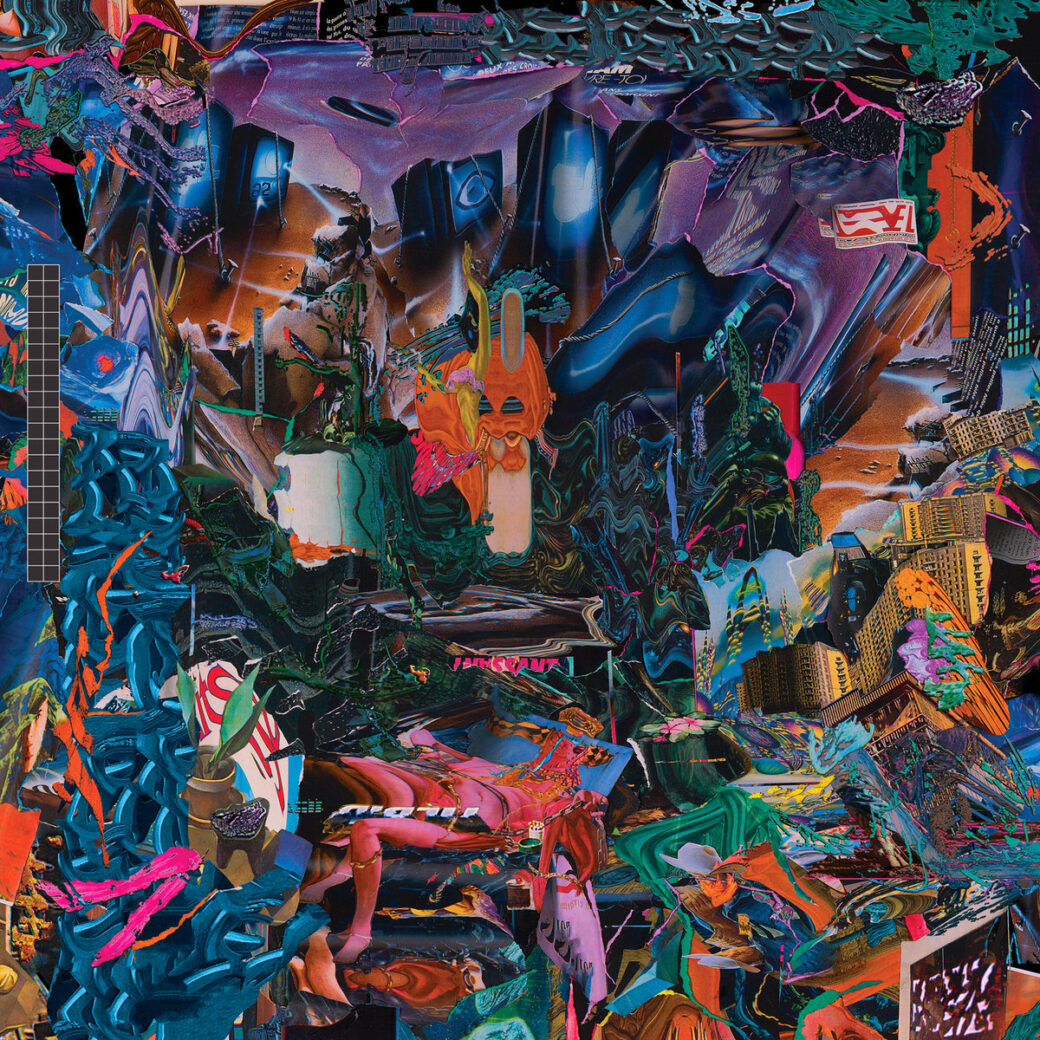 Sounds like … not much you've heard before. 
Black Midi's second album Cavalcade has been hotly anticipated. 2019's Schlagenheim was lauded by critics, winning the year's Mercury Prize. Keeping busy during lockdown the quartet have released a spoken word anthology as well as a radio show on NTS Radio, whilst also performing a charity gig to save the infamous The Windmill venue in London, where the four got their first regular gig. The expectations surrounding what the band would make of this album, and what direction they would take, have been high. Cavalcade is alot more of an album, in every sense of the word. Black Midi don't introduce songs as much as they present seemingly disparate riffs and rhythms, held together intricately and occasionally descending into noise. Alongside the musical extremes, the half-spoken half-sung spoken word that threads through the album speak of societal decay.
Perhaps a stand out in the album, due to its difference is Marlene Dietrich. The only ballad that offers something in the way of a straightforward melody, the song also delivers the only potentially 'sung' song on the album. Diamond Stuff dedicates about half of its length to an acoustic guitar, whilst Hogwash and Balderdash is more derisive. Overall the musicianship is impressive, even if the music is occasionally, and risks, being unintelligible. Black Midi have managed to make an album that takes in fresh influences, whilst retaining their uniqueness to start with. The most important takeaway is to spend time listening to the album, as each listen seems to show a new level to the extremtities it puts on show. (Tamsin Paternoster)
Stream It: ► Spotify / ► Apple Music / ► Bandcamp
---
Easy Life – 'Life's A Beach'
Sounds like … honest optimism against gen-z anxiety.
Despite popular capitalistic belief idleness can indeed be an important source of creativity and British pop history is packed with stories that underline that. Easy Life from Leicester are the latest sparkling new band that turns the lack of perspective of their small town roots into mighty anthems for the misfits. But in the case of bandleader Murray Matravers and his fellow mates that didn't result in gloomy post-punk or furious garage rock but rather into sun-drenched summery pop gems with honest and subtle stories in them. So yeah, Easy Life aren't the next IDLES or Black Country, New Road, yet they share a similar attitude especially in their avoidance for strict genre limitations. They oppose the current desire for bleakness with authentic optimism and an open-minded desire to chill the fuck out and that's what their debut album Life's A Beach is basically about. "There is nobody else who can do you like you can do … so just be," Matravers sings in the opening A Message To Myself which is a powerful little gospel of self-affirmation. "Stay focussed, stay hopeful" he states before the smooth Have A Great Day and Ocean Views take the entire album to delicate pool party territory.
The great thing about the optimism Easy Life want to spread on their first full-length is that it's anything but pretentious. Instead of simply stating "Everything is awesome" the band embraces life's darker aspects as crucial elements of our existence, stating that we all have to deal with those demons so there's no need to worry. You might call it naïve or simply pragmatic but Matravers manages to even turn suicidal thoughts in a gentle pop gem (Living Strange). Life's A Beach is an album that celebrates youthful fearlessness and self-doubt in a charming and cohesive way. According to the band it's a record that wishes it was anywhere else but here, yet at the same time fixates on a dreary middle England existence. Set in a musical surrounding that embraces old-fashioned yacht-pop, indie vibes and contemporary R&B Easy Life created their own tropical pop cosmos, fuelled by escapism and the sheer will to not let the bastards drag you down. With Music To Walk Home To they present the perfect closing track for the album which sees Matravers reflecting on life after a wild night out (reminding you a bit of The Streets) while the rest of the band performs a tender disco tune in the background. It ends the album with a smile, leaving you with an overall feeling of "yeah, we're gonna be alright eventually." And maybe, by accident, Easy Life created the perfect summer album for those hopefully final stages of a global pandemic that set everything in perspective. We all earned ourselves a moment of idleness by now, right? (Norman Fleischer)
Stream It: ► Spotify / ► Apple Music
---
Lou Hayter – 'Private Sunshine'
Sounds like … nostalgic pop bliss.

Cherry On Top is quite the title for an opening track but the keyboard player Lou Hayter is no stranger to music making. Before going solo, she was touring with 00s indie heroes New Young Pony Club for years. Now, the Londoner artist releases her first LP Private Sunshine dwelling in 80s nostalgia and synth pop. It is one of those records that is happy-sad or sad-happy, that makes you want to dance and cry a little at the same time. That nostalgia is already inherent to Cherry On Top. Even though the lyrics could make it a euphoric love song, the mellow instrumentation and soft vocals give it a glistering retro touch. Something about retro electronica just has that small spark of melancholia disguised by all the upbeat grooves and the melodic synth lines.
Telephone takes it even a step further and incorporates a saxophone solo. The song is one of the most refined yet stripped back efforts on the record, the instruments can be made out distinctly from the minimal bassline to the playful keys. Private Sunshine is pop in the best sense of the word because it rests on a solid bed of soul influences, electronica, and 80s synths. While the album maintains the vibe of colorful neon lights on a warm summer night, the closer is mellow. Pinball reflects the streets of rainy London in a minimal arrangement that does not give away a hint at its Zeitgeist and could just as well have been written sometime in the late 70s. Lou Hayter's first solo effort is one that is addictive. It fits into different moods and sure as hell will make for a great live show once those are on the map again. (Liv Toerkell)
Stream It: ► Spotify / ► Apple Music
---
Aparde – 'Alliance'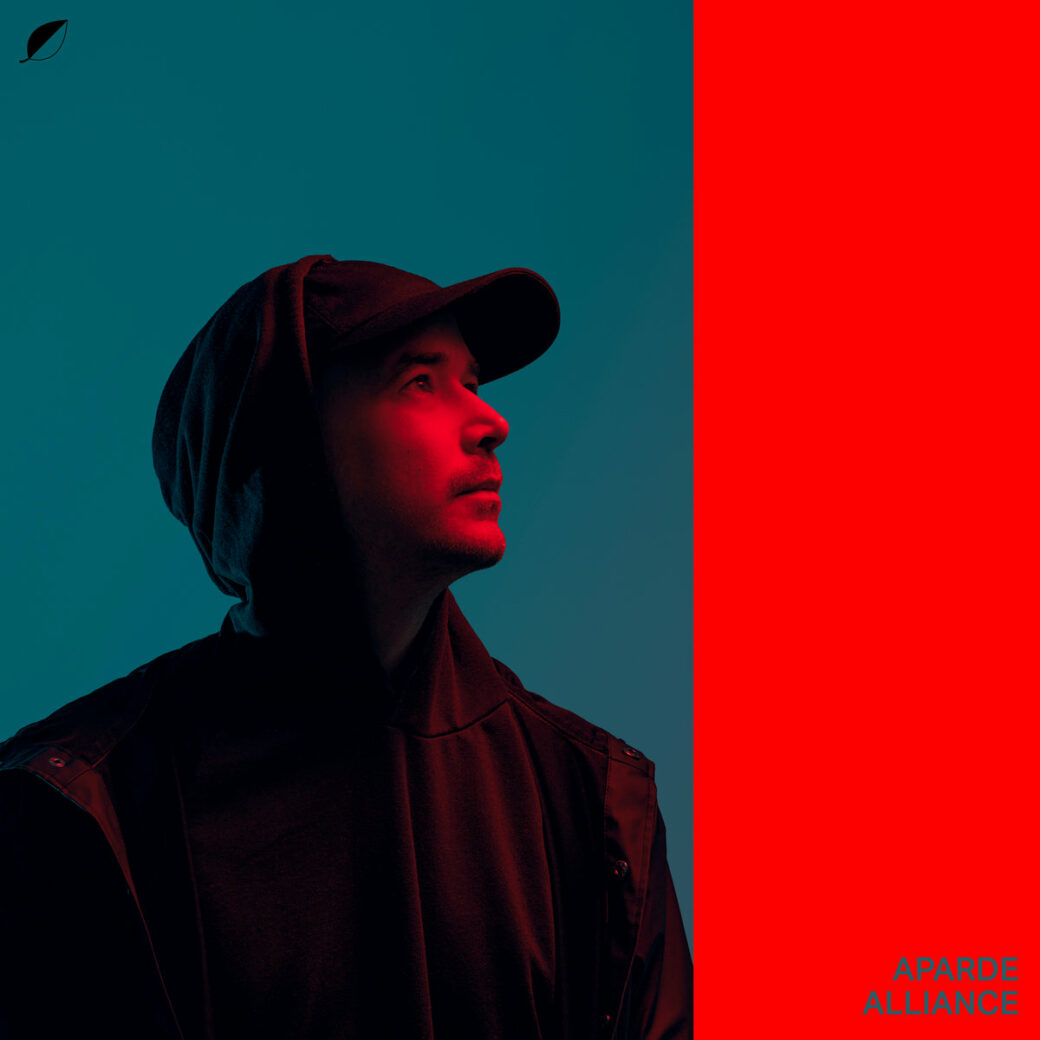 Sounds like … sonic textures and electronic sounds beyond any techno limitations.
Following countless releases on techno labels like Stil Vor Talent and Lenient Tales German throughout the 2010s producer Aparde finally found his spiritual home in the Ki Records family, among like-minded artists like Christian Löffler and Stimming who famously tend to add new facets to that specific musical cosmos. His third full-length Alliance is finest post-techno material, taking the hard and percussive electronic origins of the wide "techno music" field and taking it to places beyond the dancefloor. It's a fitting thing to do in a time when most clubs are closed anyway. Throughout the album Aparde uses a mixture of electronic and sonic sounds patterns, analogue equipment and his own voice to explore a certain duality within his sound. In the tradition of Jon Hopkins' great 2018 record Immunity this album also works as a personal, mainly instrumental journey of personal introspection and reflection in a time of crisis. The first half of Alliance is a tender affair; floating vibes and howling vocal samples team up with a simple piano melody on the opening Locked before Allies takes the sound into darker, almost dystopian territory. Light and darkness go hand in hand in the Aparade cosmos, resulting in such wonderful pieces like Unfamiliar.
While these first tracks ride on trippy breakbeats the fifth track The Shift really marks a change of style as it is the first one with a straight four-to-the-floor beat that takes the Aparde sound back to the dancefloor. Hole continues that path but is framed around melancholic piano keys which gives the club euphoria and intended bittersweet taste. Know You marks the most personal track on the record which also highlights Aparde's vocal performance more than other tracks on the album before the closing ambient piece End takes the sound back into the fog of the unknown. Alliance is an impressive testament of skill and talent from a musical talent that shouldn't be afraid to be listed among such other big players like Rival Consoles, Kiasmos and Apparat. Lovers of mindful electronic music should not miss this dark and shimmering musical diamond. (Norman Fleischer)
Stream It: ► Spotify / ► Apple Music / ► Bandcamp
---
Bachelor – 'Doomin' Sun'
Sounds like … a playful journey through different moods.
The album Doomin' Sun by the duo Bachelor opens with Back of My Hand, a critical ode to an idol. Melina Duterte and Ellen Kempner are examining unrealistic beauty standards that media and idols hold up, over a steady guitar riff setting the tone for the LP. The noisy hazed out chorus moves between post-rock and garage just to be taken over by the slow dragging groove of the following song, Sand Angel.
Both artists behind the collaboration Bachelor are primarily working in other bands and made Doomin' Sun in an intense period of just two weeks. The outcome is surprisingly versatile. Or maybe that is not that much of a surprise because working on another project allowed the musicians to think outside of the box of their usual output. Spin Out taps in dream pop and psychedelic territory and the bassline of Anything At All lifts the garage-pop tune to another level and with Aurora Bachelor even include a more stripped back ballad. The album closes with the title track, an acoustic guitar medley that concludes the journey of Doomin' Sun through different journeys. Bachelor create ten charming songs, each telling a different story, and with their knack for creative experimentation shape them to an album that takes you through different moods. (Liv Toerkell)
Stream It ► Spotify / ► Apple Music / ► Bandcamp
---