Doves – 'The Universal Want'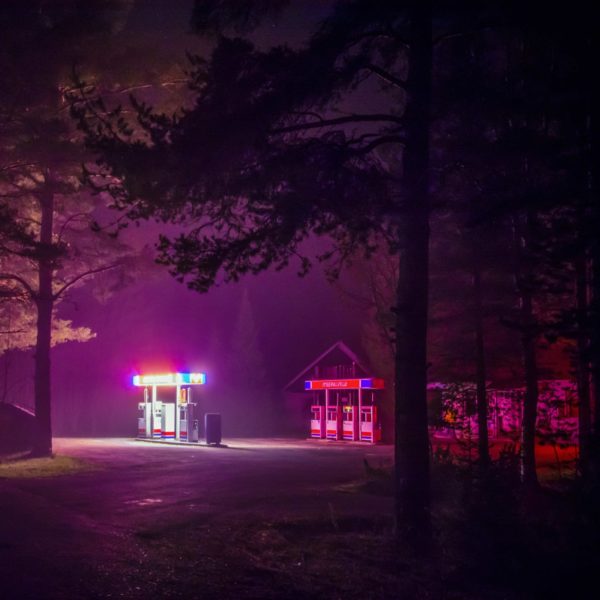 Sounds like … familiar 00s indie rock feelings meet new creative hunger.
Coming back after over a decade is always a tricky situation for any artist. You won't please all the old fans neither will you automatically gather a new generation of followers. The best thing Doves could do is freeing themselves and their music from all those questions about relevance, pressure or external expectations. Instead Jimi Goodwin and brothers Andy and Jez Williams started working in silence and freedom on what would later turn into their first full-length since 2009's Kingdom Of Rust. However, in terms of expectations a comeback album can also be a comfortable affair. The fans waited so long – just give them what they are used to and they'll be fine, right? Luckily for all listeners, Doves decided to not entirely walk that path but to bring in a new light-hearted vibe to their music on The Universal Want. There are moments on it like the mighty anthems Broken Eyes and Prisoners which basically sound 'as Doves as possible' but after waiting eleven years for this record nobody really complains about that. On the other hand, the trio from Manchester is also up for new musical adventures here. Opening song Carousels surprises with a little tribute to the late great Tony Allen as it mixes its jazzy drum foundation with the band's typical love for warm melodies and big songwriting. For Tomorrow takes that idea even further and sees the band experimenting with Northern Soul which suits them pretty well.
In a world that somehow got a bit bleaker since the guys last played together Doves created an antidote against the darkness. In its core the music on The Universal Want reaches out to the people and likes to spread a positive and warm message of unity. You might call that naive or simply quite consequent. I Will Not Hide surprises the listener with an uplifting folk music feel while Cycle Of Hurt is one of those great big Doves anthems that used to be their trademark sound in 2000s. The song is also a clever reflection on their own history as a band because they really needed to break the cycle of touring, recording, promo etc. ten years ago to get excited about music again. And The Universal Want is the sound of a band that invited playfulness and creative hunger back into their cosmos. Mother Silver Lake and its psychedelic groove that clearly nods to the band's own roots in the rave scene is a prime example here. The title track ends with a surprising house music beat that sees the band reflecting on the good old days at Manchester's iconic Hacienda club; back in a time when love was actually stronger than hate and utopian ideas were much more en vogue than they are today. Maybe, Doves are a band of the past but these days it's not the worst idea to look for new ideas and mindsets in a different time. The Universal Want is an invitation to do so. This is an exciting new chapter in the career of one of Britain's finest groups and I strong recommend you get on board rather sooner than later. (Norman Fleischer)
Stream It: ► Spotify / ► Apple Music / ► Bandcamp
---
Everything Everything – 'Re-Animator'
Sounds like … tumbling through uncertain times, as danceable as possible.
On their fifth LP Re-Animator, British indie rock mutation Everything Everything have lost none of their idiosyncratic charm. From the skipping beats of opener Lost Powers, it is clear that this is very much the same band that tumbled through Night Of The Long Knives; The relentless genremix, the sudden switch-ups and powerhouse vocals are all still there. But on Re-Animator, the band also embraces a more streamlined approach, as well as moments of serene calmness. The Actor has a laidback flair to the vocals and melody that gives the tracklist much needed breathing room. Lord Of The Trapdoor retreats the steps of Radiohead's Weird Fishes/Arpeggio, with the band hiding a beautiful indie rock tune beneath layers of stuttering drums and guitars.
Closer Violent Sun sees the band embrace their pop tendencies, with the end result being as close to The Killers as legally possible. Still, Everything Everything have added a few surprises to their toolkit, like the brooding Black Hyena, whose jazz-infused instrumental and strung-out tension is reminiscent of Algiers. But those detours are what makes the album, and indeed Everything Everything as a whole, special. It's the sound of tumbling through uncertain times, presented in the most danceable manner. Sometimes the journey really is the goal. (Nils Heutehaus)
Stream It: ► Spotify / ► Apple Music / ► Bandcamp
---
Haiku Hands – 'Haiku Hands'
Sounds like … put on your dancing shoes, will you?

Hailing from Sidney and Melbourne, the artist collective Haiku Hands around Beatrice Lewis, Claire Nakazawa und Mie Nakazawa have long ignited a lasting buzz in the electronic pop scene with their equally eclectic and blasting live performances, leading Clash magazine to call them a "mutation of riot grrrl" and "one of the biggest musical revelations of 2018". The release of their self-titled debut now not only marks a well-designed celebration of dance music, but is also an enormous mood enlightener in times where party floors are still off charts for a while. Freely creating vibes between sound worlds of electro, pop, hip-hop and dance music, the three-piece is ready to crank it up from early on.
Not About You is a worthy opener, seemingly kicking down the walls with flaring sonic grounds of synths and gratifying bass lines. The following Manbitch is no less invading and is a testament of the trio's strongest virtues: having a good time on stage while criticising social norms and values in their songs. Here, they take apart the public image of "bitch" and gender-reverse it. The roaring club vibe only adds up to the sense of self-empowerment bursting through the lines of the song. There are more melodious and yet more pop ambiances to be found on here too, for instance on Sunride or Jupiter, the latter one being a passionate groovy disco-pop piece, which stands out as a refreshing retro instance. Elsewhere, on Eat This Bass or Super Villain, the party is about to get wild again. There is an undeniable frenzy here, which makes is hard to turn away from. Morning Becomes closes off the ride with yet another dash of shiny voices and vibrant drums. That here is quite a solemn and reflective finale to an otherwise pulsating and uncompromising set of songs, which are always sure to be invigorating, refreshing, but no less scrutinising the world that we live in. (Andreas Peters)
Stream It: ► Spotify / ► Apple Music
---
Susanna – 'Baudelaire & Piano'
Sounds like … a fairytale turned into music – at times scary and dark, at times hopeful and bright but always magical .

Baudelaire & Piano is a telling name. Susanna's new record gives the poetry by the French writer a contemporary frame adapting his lyricism to intricate piano melodies. The Norwegian singer has always had fable for music history having previously worked with English Opera pieces and drawing inspiration from painters like the dystopian mastermind Hieronymus Bosch.
On this record she dives deep into the nineteenth century writer's legacy and accompanied by the emotive piano she meditates on the recurring themes in the poetry; terror and lust. The opening track The Dancing Snake tells doomy fairytale like stories and shows off Susanna's mastery of the piano, from the highest note to the lowest. On the minimal The Ghost the artist's vocals take center stage, even though there are but a whisper they demand attention. Exploring different facets within the frame of Baudelaire & Piano, Susanna explores different themes – musically and lyrically. Her crystal-clear falsetto vocals shine on A Pagan's Prayer while Burial and Obsession have a touch of darkness. Susanna releases another LP honing traditional artistry with her very own twist. (Liv Toerkell)
Stream It: ► Spotify / ► Apple Music / ► Bandcamp
---
Asaf Avidan – '
Anagnorisis

'
Sounds like … more than the one-hit wonder some of you might remember.
Yes, you're right. It's that guy, whose voice we all remember thanks to Wankelmut's remix from 2012 which was extremely popular, especially in Germany. In case you haven't been up to the musical activists of Asaf Avidan, here is a short recap: One Day was a song by Asaf Avidan And The Mojos, a band Avidan gathered around him in 2008.  Shortly before that chart-breaking remix made Asaf Avidan a worldwide known name, he disbanded his fellow musician to pursue his solo-career and he didn't slow down since as Anagnorisis is already his fourth record.
Anagnorisis is an ancient Greek word and stands for the moment when someone is recognising his or her true nature. For Avidan, the record stands for the search of his true self, for overcoming a restlessness to find his inner voice. After nearly 10 years of constantly touring, this reflection was necessary. To overcome the restlessness he chooses an old farmhouse in Italy, only surrounded by green fields and olive trees. And this surrounding had a direct effect on his songwriting. "I remember learning to cut olive branches to prepare the trees for next year. I was astonished to see how much of the tree had to be cut in order to help it live better […]. I tried to do the same with my songs. Cut, trim and remove big parts for the song to use its energy to grow stronger roots and a stronger structure. Take time and let the song grow naturally." This inspiration from nature was probably one of the best things that could have happen to him in the songwriting process. The ten songs on Anagnorisis sound cleaned-up, leaving air to breath, to fully unfold their emotions, their inner nature. Nicely arranged pop songs stand next to emotional ballades, gospel influenced sing-along parts and experimental electronic elements. Held together by laid back Hip-Hop beats and Avidan's characteristic voice, songs like the outstanding opener Lost Horse, the optimistic Earth Odyssey or the experimental Rock of Lazarus unveil a new layer of sounds and emotions every time you listen to it. Overall, the songs sound authentic, despite the variety and styles that are fused into this up-to-date production. It's especially this ambivalence between mainstream pop appeal and honest songwriting, that makes Anagnorisis a charming record. (Abhilash Arackal)
Stream It ► Spotify / ► Apple Music
---