Flyte – 'This Is Really Going To Hurt'
Sounds like … coping with heartbreak, in the most sonorous way possible.

If people such as Florence Pugh, Bon Iver, Paul Mescal or Lewis Capaldi declare themselves as fans of a band, one should really take a closer look. The British folk trio Flyte, whose 2017's firstborn The Loved Ones, hailed by the Sunday Times as "the best British debut of the year", is entering sophomore ground on This Is Really Going To Hurt – and deliver the proof that all premature praise was worth waiting on this. As the title implies, the subject matter at hand is the theme of heartbreak and related sentiments of grief and acceptance that come with the end of a meaningful relationship. Bleak as that may sound, the result is a substantial folk record that well succeeds to place melancholic musings amidst soaring melodies full of hope for the future.
Amounting to a total of ten, the folky pieces on here shine with extraordinary vocal harmonies and subtle arrangements that at times call to mind the legendary Crosby, Stills, Nash and Young, or even The Beatles, if one listens close enough. In terms of harmonic enchantment, the final tune Never Get To Heaven is perhaps the strongest finale possible: Soft guitar pickings and the warm voices, gently battling in tri-fold composition, not to mention the inherent cathartic revelation, breaking its way through: "And I just want to shut my eyes / And wash you clean / When it don't come easily". Things are getting more driven and fractured before though. The entering piece Easy Tiger charms with a sweet acoustic flow and carries a mellow gloom which characterises the songs after that as well. I've Got A Girl catches a more popular and even giddy vibe, a sensation that Under The Skin takes up, though in more erratic and broader scapes of sound. It is really refreshing how This Is Really Going To Hurt manages to evoke that nostalgic 60's vibe, for instance on Everyone's A Winner or the following Trying To Break Your Heart, which easily echoes a Beatlesque charm. It is a miracle that such music is still produced, and it is even more wondrous that the power of folk seems more alive than ever. (Andreas Peters)
Stream It: ► Spotify / ► Apple Music / ► Bandcamp
---
Modeselektor – 'Extended'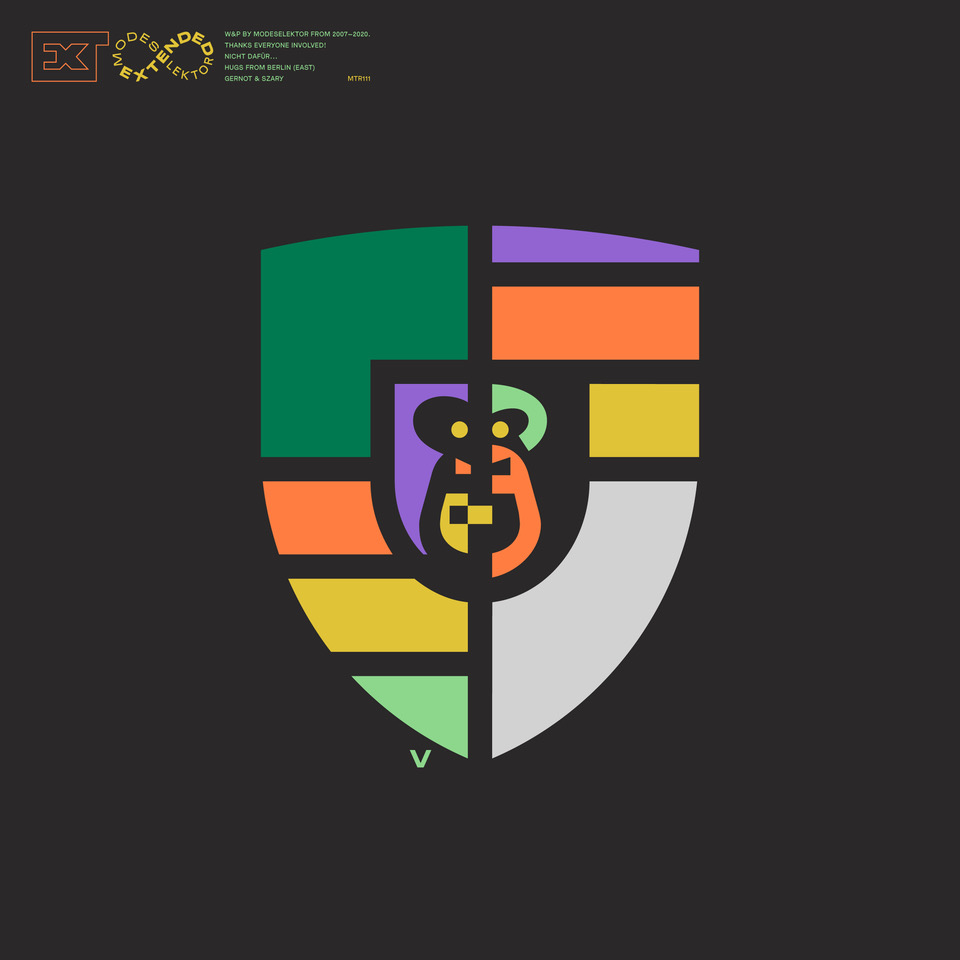 Sounds like … elementary electronic ecstasy.
On Extended, Modeselektor are guiding us through their vision and influences of the past and arranging it into the present. With its 27 tracks, this mixtape offers a spacious overview of what made the Berlin duo, Gernot Bronsert and Sebastian Szary, become the force they are now. Ranging from Dub and Techno to Dancehall and Hip-Hop and with many unexpected transitions, its composition values the momentary, ever-changing nature of sound. The record will also be accompanied by a choreographed performance created by dancer Corey Scott-Gilbert and visualist Krsn Brasko and dramaturgist Tobias Staab.
The 60-something minutes of Extended fly by like a bird you'd like to get a better look at. Or maybe a stranger you'd wish to see without a mask. Once you feel like getting the grasp of a certain sound effect or rhythm, it has already converted into something else and the heavy basslines urge you to keep going. In true mixtape fashion, Minibus opens with the sound of a cassette slid into place and from there the trip begins. Dentist is piercing, Tacken a bell-ringing wonderland, and Hood pushes, with the help of Jackson & His Computerband, vibrating floors towards your knees. On Bangface, the duo explores 8-bit effects and smushes them into the perfect soundtrack for "The Floor is Lava". Giving a nod to the peace that public transport can be and the horror it has become, U8 transforming into Ohm which then morphes into The Germs…. A simple trilogy of modern life. The only other featured artist is Paul St Hilaire on Movement whom's voice ushers the listener cautiously into the frantic chaos of Keller and Mean. The title choice of Cthulu Drums and its fast-paced tempo expresses love for the absurd and alien of everyday life, followed by Bilbao which reveals the longing for festivals (Modeselektor played the event in 2019 which has been one of their last big summer gigs since). Closing the mixtape are Lockdown, sampling the excited laughs of a crowd and Devotion is such a strong word – a whirring of keys and strings. With each listen the record gnaws more at the core of our current reality of which we know only one thing, it moves forward without any hesitation. (Anna-Katharina Stich)
Stream It: ► Spotify / ► Apple Music / ► Bandcamp
---
Raf Rundell – 'O.M. Days'
Sounds like … a spiritual journey on funky grooves.
Over the past decade London's very own Raf Rundell turned into a real hidden treasure when it comes to soulful grooves and artistic restlessness. While his early days as club promoter, DJ as 50% of The 2 Bears (along with Hot Chip's Joe Goddard) were more defined by traditional house music feelings his solo career sees him expanding his musical horizon into really fascinating territory. His second studio album might still have its roots in club culture but it became so much more. O.M. Days feels like a personal spiritual journey towards a more mature and real sound, now showcasing more than ever what might have always been the case: Raf Rundell is a brilliant songwriter and profound musician and with every release he gets closer to his true artistic self, it seems. The record's title is is a reference to Operation Mindfuck, the 1970s counterculture movement created by Robert Anton Wilson, the great American agnostic and co-author of the Illuminatus! trilogy. Back in those days Operation Mindfuck used chaos, confusion and misinformation to trick people into throwing off old and outdated ways of thinking. So, although you could scream "Fake News" right now, in Rundell's mind that philosophy is also used to move the world forward and embracing new ways of thinking. And yes, the Covid crisis had an effect on the album – Rundell sees it as a chance to embrace the new and ditch the ghosts of past. That context helps to understand the vibe of the album a bit better.
The record opens with the mantra "The more u know, the less u know" and that sums up the modern day dilemma pretty good. Raf Rundell rides on a soulful groove and visits various genres on these ten songs. Down heads for an almost oldschool hip hop vibe while Monsterpiece is full-blown funk delight (including a not that cheesy flute solo). Collaborations are a crucial aspect of O.M. Days and these joint ventures bring a lot of variety to the album. Ample Change with Lias Saoudi unfolds a tribal psychedelic vibe, including a saxophone solo and steel drums. Always Fly, a duet with Terri Walker, is a sensual soulful ballad while the Man & The Echo joint venture Luxury heads towards 80s pop territory. Although Raf Rundell's dancefloor roots are still present he's already proven in the past that he got way more to offer and O.M. Days goes even further, especially towards the end of the album. The Ides Of Albion and Turning Tides are clear nods to 60s folk and the epic closing duet with songwriter Andy Jenkins, Butter Gold, is a much needed positive finale to this little hippie adventure. Raf Rundell's pop sensibility and musical skills are getting better and better with every release and as a listener it's quite a joy to witness it. If you need a bit of positive vibes in your life right now (I know you do), this is a record you should definitely give a spin. (Norman Fleischer)
Stream It: ► Spotify / ► Apple Music / ► Bandcamp
---
Sorry – 'Twixtustwain'
Sounds like … an EP that's idiosyncratic, mean, and just the right amount of weird.
London Indie-Darlings Sorry arrived last year with a fully formed sound and style. On their excellent debut 925, the group presented a mixture of despondent guitar riffs, hip-hop inspired beats and cheeky vocals that were equal parts referential and idiosyncratic. In combination with their uniquely weird visuals, Sorry seemed like a household name instantly, so confidently realized were their aesthetics. Their new surprise EP Twixtustwain very much continues this path, along with a few tantalizing glimpses at what the future might hold. Cigarette Packet finds singer Asha Lorenz musing about the temptation of late nights, her seductive sing-song anchored by metallic percussion and rough melodies. Separate finds the band more scattered, Lorenz' mantra-like repetitions drowned out by samples and loops. Don't Be Scared, with its unsettling vocals and stuttering loops, reads like a parody of the sort of sappy Britpop Sorry have successfully avoided so far.
Those songs are not interested in holding the listener's hand or providing comfort, and all the more exciting for it. In sound and attitude, they are much closer to the mosaic lo-fi charm of their early batches Home Demo/ns, the first two volumes of which have been re-released alongside Twixtustwain (they're also fun to chart Sorry's evolution with; a lot of stuff that's on 925 appears here in demo form, along with a lot of stuff that might appear on future projects). Sorry always flirted with glitch and trip-hop, and this new batch solidifies that direction. Gone are the flashes of brit-pop that shone shone through on 925; the vocals mantra-like, the instrumentals despondent and downright mean at times, Sorry seem to follow the dark paths of Beth Gibbons and company. Can't wait to see where they end up. (Nils Heutehaus)
Stream It: ► Spotify / ► Apple Music / ► Bandcamp
---
Skullcrusher – 'Storm In Summer'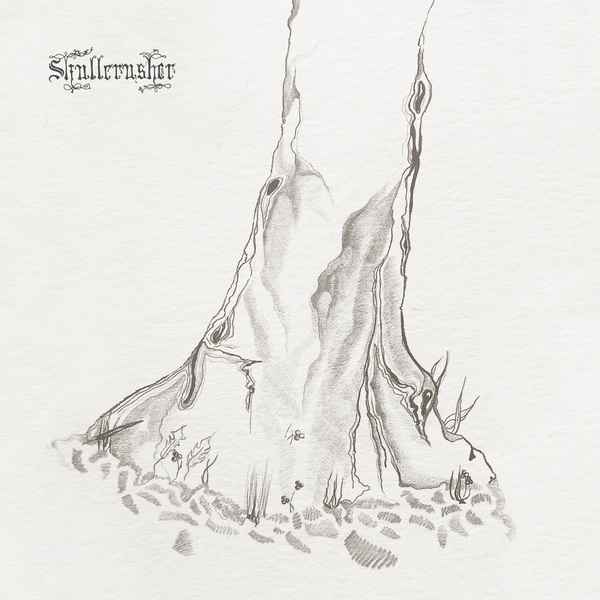 Sounds like … subtle yet intense collections of personal aches merged with dreamy alt-folk arrangements.

Singer Helen Ballentine follows her self-titled debut record with the five-track-strong EP Storm In Summer. The compilation of songs was written entirely during the past year in collaboration with the artist's partner Noah Weinman. Digging deeper into the dichotomy of the name Skullcrusher and the intimate vulnerability of the music behind the moniker, the EP takes to deeply personal aspects of Ballentine's life dissecting the space between who we once were and who we are on the way to becoming. In their intimacy, the lyrics still reflect universal aches.
On the candid Steps the singer even recounts the strangeness of singing to mend the pains of other people with her own experiences. While throughout the five songs, the acoustic guitar and vocals take lead role, they are occasionally joined by intense synth distortion cooking up storms like on the opener Windshield. The title track features Noah Weinman's banjo melting into Ballentine's acoustic guitar melodies as she sings of self-doubt and the fear of opening up. The EP closes on Prefer. "I prefer the rain in summer", the musician croons on the stripped back track. Helen Ballentine, aka Skullcrusher, keeps up the subtle intensity of her music and makes her songs as intimate as universally touching. (Liv Toerkell)
Stream It: ► Spotify / ► Apple Music / ► Bandcamp
---