Phosphorescent – 'C'est La Vie'
What a life, what a man! One of America's most underrated songwriters is ready to step into the limelight.
A lot of things can change within five years. Phosphorescent mastermind Matthew Houck knows a thing or two about that and… well, actually wrote an entire album about it. In the five years since his critically acclaimed Muchacho Houck left New York for Nashville, became a father, built a studio from the ground up by hand, and became a father again. And according to the press release he nearly died of meningitis somewhere along the way, so that gives plenty of topics to write about on his seventh full-length, right? Despite its easy-sounding title C'est La Vie and the misleading first single New Birth In New England (which might easily be his most feelgood tune so far) this is still very much a Phosphorescent that delivers all the strength you've come to love from this outstanding artist.
Just like you would expect it from a life like his, the new album balances the hopeful and more desperate elements of life in the best possible way. Embedded in-between the tender opener Black Moon / Silver Waves and its instrumental closing counter part Black Waves / Silver Moon Houck unfolds tales about his life, carried by profound songwriting and an on point production that leaves no doubt that Phosphorescent have mastered the art of Americana indie/folk by now. Around The Horn, for example is an eight-minute long piece of deeply sensual gospel, including a gospel choir which gives this song just the right cinematic closing it deserves. There's even room for a 'vocoder meets slide guitar' moment in Christmas Down Under. Houck's ability to make every moment on his album sound like he means it is that one specific thing that carries this record. It's simply really, really well crafted music and it hopefully gives Matthew Houck that place in the A-League of contemporary American songwriters he definitely deserves after C'est La Vie. (Norman Fleischer)
Song to get you started: Christmas Down Under
Stream it now: ► Spotify / ► Apple Music / ► TIDAL
---
Molly Burch – 'First Flower'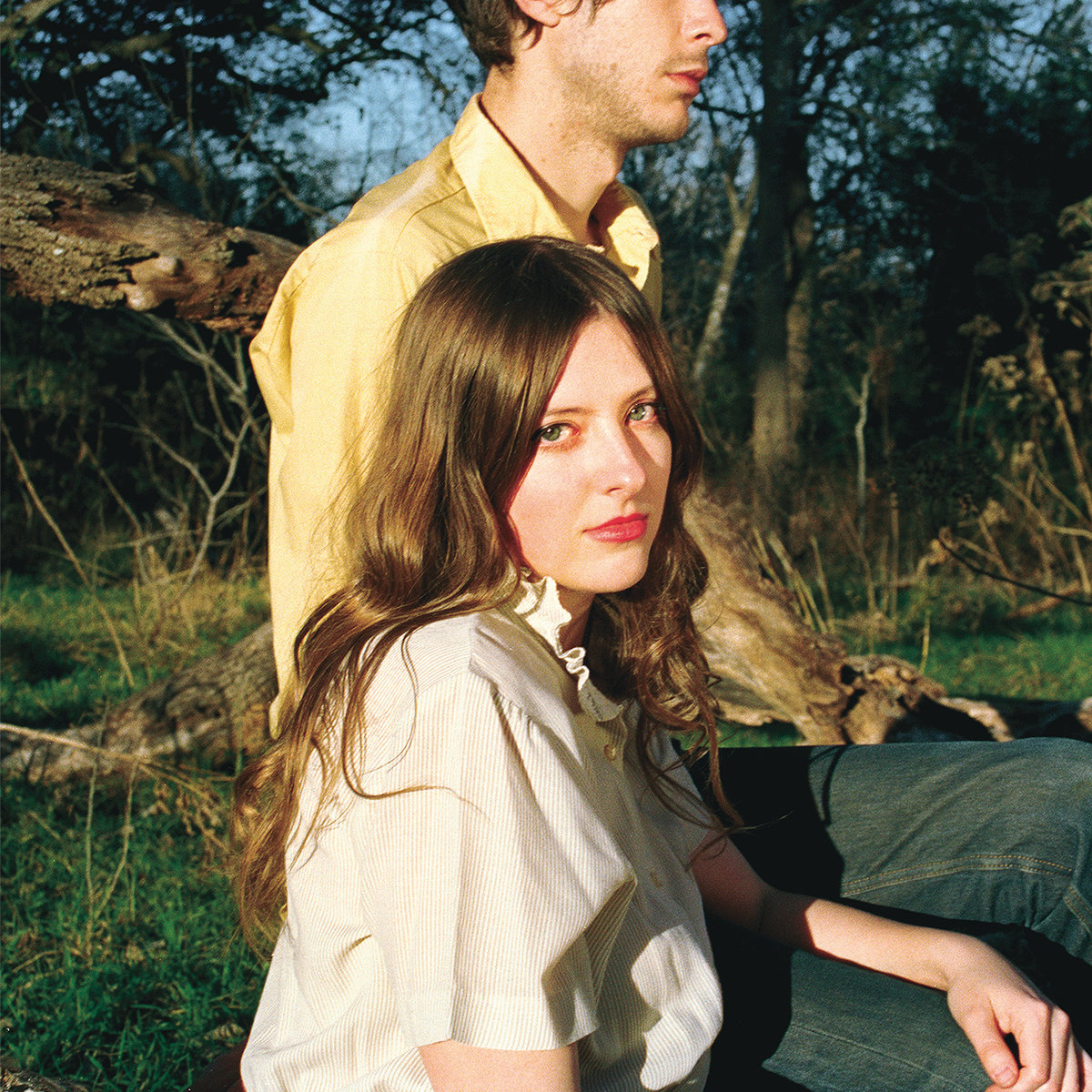 How to overcome your fears by turning them into sweet pop songs.
The moderate indie scene success of Molly Burch's 2017 debut Please Be Mine might have surprised her the most out of every person. That's just how polite and shy she is. 'I feel like people don't see me as a nervous person', Burch states in a press release. In the same context she also claims: 'They don't realize how nervous I am. I am good at fighting past my inner anxieties. I struggle with the anticipation of experiences.' In the end, her sophomore full-length deals with that struggle and the pressure of delivering a great second album. However, it barely sounds like this because the songwriter packs all these darks feelings in warm and soulful indie-pop gems that are carried by a feeling of warmth and tenderness. Candy, for example directly starts the album as an uplifting piece of summerly indie-pop. Only half way through it you realize its bittersweet lyrical content about a rotten relationship. There's more than meets the eye in the sound of Molly Burch and that also marks a big aspect of its fascination. Nothing To Say is another example of that 'dark content/ light sound' notion.
From charming summer tunes (Wild), to reduced ballads (Good Behaviour) – Burch delivers sweet and delicate little pop gems that ride on a wave of gentle strings, vocal harmonies and a certain element of nostalgia. And honestly, who can resist when she sings 'I'm a natural blusher depending on the place' in the catchy To The Boys? However, don't let the gentle sound fool you because Molly Burch isn't interested in playing the nice little indie post girl here. 'I've always been told my whole life to speak up,' she says. 'I needed to embrace that and not care what people think.' First Flower is a testament of stubborn sweetness, a romantic riot grrl record and definitely one of this fall's most tempting indie music releases. (Norman Fleischer)
Song to get you started: Wild
Stream it now: ► Spotify / ► Apple Music  / ► TIDAL
---
Saint Sister – 'Shape Of Silence'
Two perfectly harmonizing voices, trip-hop beats, minimalistic instrumentation and beautiful gloomy folk songs: You don't need more to get through the upcoming depressing months.
October again. Time to enjoy the last sunbeams bevor grey clouds and rainy weather take over and welcome us to watch the beauty of the changing season though the window from a warm spot inside. Luckily, Saint Sister provide the perfect soundtrack for this and bring a nice breeze of dreamy folk music to comfort us through the uneasy weather of the next couple of months. The Dublin-based duo mix their beautiful and perfectly matching voices with dreamy, atmospheric folk music, smooth electronic beats and wide soundscapes. Just like the vocals of First Aid Kit, the voices of Gemma Doherty and Morgan MacIntyre lead the way though the record in the most intimate, honest manner. Having met in Dublin and being shaped by the experiences of moving into the city and being disillusioned by it, the twelve songs on their debut album transfer this feeling of longing in songs, honest and authentic, that only two people with a common background and a deep understanding of each's fears and struggles are able to write.
The main protagonists in all songs are their voices. Sometimes standing on their own like in the nicely arranged a cappella song  Tir Eile, sometimes embedded in smooth, minimalistic beats, harp melodies and soundscapes created by their own echoing vocals. While the songs on their pervious EP were mostly based on harp melodies played by Doherty, the songs on Shape Of Silence prove that thes two are also capable of delivering music that goes beyond the classic folk aesthetics. Causing Trouble, the fantastic Madrid or Half Awake slowly build up on groovy, laid back trip-hop beats sounding like Massive Attack; and a song like You Never Call reveals a new found pop-appeal in finest Florence And The Machine manner. All being connected by a slightly dark and wistful vibe, that at the same time make you feel strangely comfortable. With this record playing, even the grey clouds outside don't seem that depressing anymore. (Abhilash Arackal)
Song to get you started: Madrid
Stream it now: ► Spotify / ► Apple Music / ► TIDAL
---
Tokyo Police Club – 'TPC'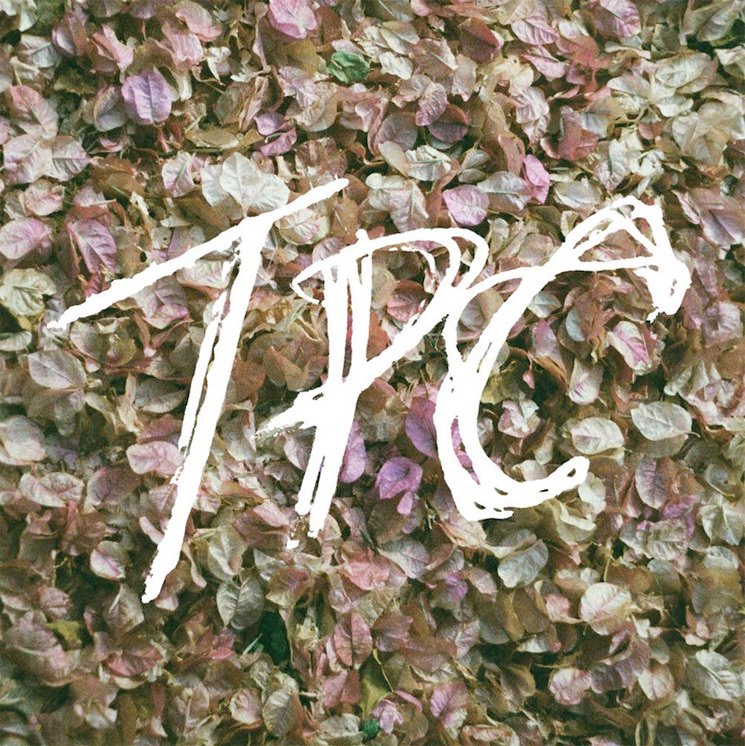 The Canadian indie-rock leave any break-up intentions behind and simply continue to rock.
Is there a half-life for indie rock bands? After over a decade of constant touring and recording without ever having the big mainstream breakthrough it felt as if Canada's Toyko Police Club had run its natural course. Leading man Dave Monks moved to New York City a while ago and already recorded a solo album while drummer Greg Alsop moved to L.A. with the other two members – keyboard player Graham Wright and guitarist Josh Hook – remained in the band's home country. The four reckless rockers grew up and partly grew apart but when the other three approached Monks with their resignation he simply ignored it. And even better: He motivated them to head for a rehearsing space together and simply see what happens. The band's fifth full-length TPC is the result of that. It shows the band's unbroken hunger and desire to play together. While 2014's Forcefield album and the two successive Melon Collie and the Infinite Radness EP's opened the band's cosmos to more pop-friendly sounds this one is a return to their very own roots.
They teamed up again with producer Rob Schnapf, whom the band already worked with on 2010's Champ, to get that special Tokyo Police Club sound back together again. New Blues is taking us right back to the time one decade ago. There's a slight melancholic undertone sensible in it but the band is keen to leave the wisdom of age aside this time in order to reignite that youthful fire that once made you fall in love with them. Pig and Hercules deliver uplifting garage rock charm while a track like Simple Dude shows that these guys are still capable of writing great pop hooks. But despite that they clearly learned a few additional things in the past thirteen years. DLTFWYH, for instance, comes with an almost too long build-up in the first three minutes before ultimately resulting in a furious rock finale. And the pretty much all-acoustic first part of Ready To Win along with its really enjoyable lyrics are also something you wouldn't expect from Monks and his group. Tokyo Police Club's stubborn determination remains a phenomenon in this ever-changing musical landscape. Even if the odds might be against them they simply shout 'Fuck you' and continue to do their thing the same way they always did. That's how you keep such a band alive. (Norman Fleischer)
Song to get you started: New Blues
Stream it now: ► Spotify / ► Apple Music / ► TIDAL
---
Adrianne Lenker – 'abysskiss'
Big Thief's front-woman shows off her prowess with a gorgeous collection of solo material. 
Last year, Big Thief unleashed not only one of the year's best records in Capacity but potentially one of the decade's, such a strong effort it is which has only grown in the estimation of many. This followed the huge amount of potential the band showed and realised from not only debut LP Masterpiece in 2014 but also lead vocalist/songwriter Adrianne Lenker's previous solo record Hours Were The Birds, which was written and recorded with her partner and fellow Big Thief guitarist Buck Meek.
Now, Lenker has returned to her solo project, this time recording with Luke Temple (Here We Go Magic) to produce a heart-achingly delicate set of songs entitled abysskiss. Given her clear talent and power has been displayed for some time now, it is no surprise that Lenker's latest record is yet another stunning piece, however, the incredibly high consistency of her material at a still relatively young age is a real wonder. These ten songs take listeners down the mini-voyages that have become Lenker's staple, though it is the middle section of cradle, symbol and blue and red horses which really elevate this record into breathtaking territory. That said, are moments of sheer beauty spread out across this album helped by Temple's extremely low key production, exposing her raw voice and emotion perfectly. (Adam Turner-Heffer)
Song to get you started: cradle
Stream it now: ► Spotify / ► Apple Music / ► TIDAL
---