Shabazz Palaces – 'The Don Of Diamond Dreams'
Sounds like … an optimistic flight through the space of new age.
"Be inside your mind. Take a picture" are the first instructions on the opening skit Portal North: Panthera. From there Shabazz Palaces descend away from this world and into Ishmael Butler's and Tendai 'Baba' Maraire's exploration of the soundscape inside their heads. After the release of their double LP Quazarz vs. The Jealous Machines and Quazarz: Born on a Gangster Star three years ago, The Don of Diamond Dreams emerges as a beautifully crafted and fully fledged conceptual record that has a clearer direction than its predecessors.
One of the most remarkable qualities of this album is how it references and combines different eras and mythical traditions with the present and emerging themes of the 21st century, all embedded in the evolution of hip-hop. This description might sound like an abstract, journalistic wanking but how would you go about describing the first full-length song Ad Ventures:  "Divine mathematics designer fabrics aligned to my cash app maverick status / Sphinx of the pink cabin the links Ethiopian gold karats / Drinks clink watch the lake from theological terrace / […] / We flourished everything that they dared us" sung over repeating drum cascades and bass scales? And this is just how it starts. Wet is a song that shows how sex can be done in rap with clever similes and without the usual power dynamic. Followed by Chocolate Souffle with its 70s vibe and distorted keyboard critiques social media and offers more lyrical gems such as "Carpe diem cool phrases collect in the pools of my intellect then typed into a data stack you a data rat". The catchiest track of the album Bad Bitch Walking features Stas THEE Boss who adds a layer of variety to the overall concept. Of course, Stas is not the only collaborator on the record and there is a sense that each of them, be it Purple Tape Nate, Carlos Overall or Darrius, are not a diversion from the futuristic journey of The Don of Diamond Dreams but a necessary element to perfect the vision. Money Yoga which gets reminiscent of Rihanna's Bitch Better Have My Money and Thanking the Girls with heavy autotune melting into a saxophone solo, play successfully with fresh ideas of where the current scene could be heading. This is the kind of album that if you were trying to create it by premise, it would probably fail but by trusting their creative intuition, Butler and Maraire discovered a new star and luckily, take us with them on their expedition. (Anna-Katharina Stich)
Stream It: ► Spotify / ► Apple Music / ► TIDAL
---
Malena Zavala – 'La Yarará'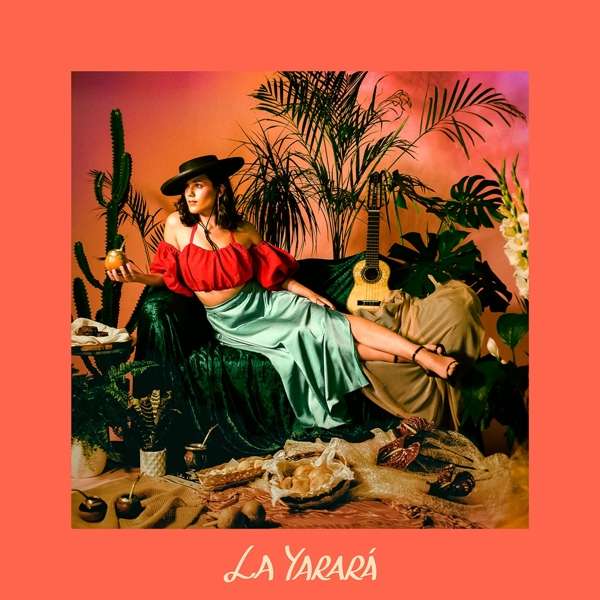 Sounds like … a musical bridge between Argentina and the UK.

Malena Zavala lives a double life. Born in Argentina and raised in the UK, the singer never felt like she belonged to either of those places. The search for her cultural identity is what motivates her sophomore release La Yarará. Especially on, Identity, the center piece of the record, the torn-ness the singer has to face daily, shines through. With Latin-tinged beats and acoustic guitar picking, she comes to the conclusion that your identity does not depend on where you were born but where you have been throughout your life. Each songs, like the artist herself carries those two essential parts of her identity within. Alternating between Spanish and English lyrics, the artist bridges the gap between her two homes musically.
En La Noche's cumbia inspired beat reminds of dancing somewhere at the Argentinean seaside to the percussive rhythm. Memories Gone on the other hand is a mellow contemplation, mourning the memories we cannot help but to forget. The English lyrics melt off Malena Zavala's vocal cords in a hauntingly smooth and pensive style. Naturaleza finds its influences on the other side of the Atlantic again and reminds of dark Argentinean Hip Hop. La Yarará similarly almost dives into the danceable territory of Latin reggaeton. The title is a hint at the Spanish word for a venomous viper that is also used to diss a sassy woman. Over the course of ten songs, the artist explores her two cultural identities, letting us be a part of her journey to the core of her DNA. (Liv Toerkell)
Stream It: ► Spotify / ► Apple Music / ► TIDAL
---
Rina Sawayama – 'SAWAYAMA'
Sounds like … Britney Spears gone emo metal.
It just takes Rina Sawayama just 50 seconds into her debut album XS to prove that bubble gum pop and nu metal mustn't rule out each other. While opener Dynasty blasts into an homage to Evanescense, her metal rock adaption fades into an early Britney Spears homage during XS, just to start all over again. This playful catch game of genres proves right away that the London-based artist is a master within the craft of adapting various musical styles and decades into her own musical DNA. It is definitely noticeable that she has extended her musical capabilities since 2017's EP Sawayama.
Not just her musical DNA is captivating though, but also the topics she addresses within the songs on her debut. They spin around universal questions of friendship, family and self love, but most importantly they focus on the artist's belonging in the world. With Comme de Garçons, Chosen Family and a her own take on Ru Paul's If You Can't Love Yourself in Love Me 4 Me, the album is an in-depth ode to the gay community. Her feelings towards them bundle up in the Danny L Harle produced track Chosen Family. With lyrics such as "So what if we don't look the same / we been going through the same thing" the track is – even despite its notorious producer – one of the most stripped-down tracks on the record. Ultimately, XS resembles a big grab bag made of musical discoveries. Much like her musical bestie Charli XCX, Sawayama channels pop music into a new, brighter and more hyper version of what the genre has offered before. XS might wake memories of 90s Japanese video games, pop music videos and emo metal. Most importantly though, it'll not bore you for a single second. (Louisa Zimmer)
Stream It: ► Spotify / ► Apple Music / ► TIDAL
---
Great News – 'Now And Them'
Sounds like … psychedelic nostalgia with an upbeat charm.
At the moment, I think we're all looking for some Great News to lighten the mood and luckily, this rising Norwegian trio are exactly that. We're inclined to feel there's an ironic tone to their music not least because their press shots look as if they haven't heard any "Great" news in a long time, but their music undoubtedly showcases a raw songwriting talent and unique stylistic approach that's hazy and innovative but in no way lacking in fun.
Comprised of lead vocalist/guitarist Even Kjelby, bassist Ole Kristian Einarsen, and drummer Lars Henrik Stoud Platou, Great News have been building an audience in their native Norway as well as across the globe. Now And Them is their second album release after their debut Wonderlust was featured by CLASH, Q Magazine, and The Huffington Post – The Norwegian psych-rockers were looking to develop their own, unique palette of sounds. On the new album, they can certainly tick that box. The obvious comparison would be Tame Impala but with an unapologetic nod to 80's production and an overall nostalgia-gasm. Fully unafraid of a cheesy pop melody, tracks like Restless Eyes and Greedy Little Thing perfectly capture the band's charm and upbeat pop sensibilities. Reality Show stands out in the tracklist for it's ironic lyrical content and undeniably catchy energy, and they show their versatility on the melancholic He One Where They Don't Care. I've no doubt that this will be a Marmite album with some failing to appreciate it's retro charm. But for those with a soft-spot for an infectious pop-hook, there's plenty to love about Now And Them. (Aidan Grant)
Stream It: ► Spotify / ► Apple Music / ► TIDAL
---
SONIKKU – 'Joyful Death'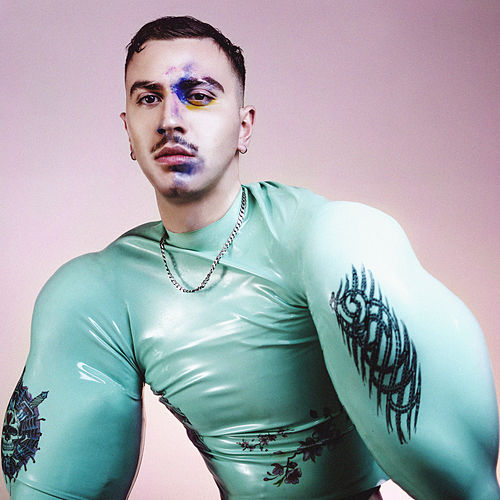 Sounds like … the soundtrack to an endless saturday night.
After an internship at MTV, DJ gigs around the globe and a batch of singles, UK-based musician Tony Donson aka SONIKKU presents his first full-length effort. The resulting Joyful Death is a restless love letter to 80's dance pop, club culture, and unabashed ear candy. Almost every track on Joyful Death is energetic and immediate, meticulously engineered for endless saturday nights. Donson has cited Madonna as a major influence, and her trademark glossy synths and earworm vocal lines are all over the record. Remember To Forget Me sports bubbling synths and crisp snare hits, anchored by ghostly vocals courtesy of Chester Lockhart. On WKND, UK underground singer Liz pens a hedonistic love letter to club culture and excess, propelled by a staccato bassline and thundering claps.
The biggest strength of the music is its directness: SONIKKU does not shy away from sweet melodies and repetitive structures, but embraces them instead, which gives the album a confident and instantaneous sound. This is accentuated by a variety of guest vocalists, who help to give the album a varied and inclusive sound. Remarkably, the album presents a palpable arc over the course of its eight tracks. Calmer moments and hints of melancholy sneak into the songs, as if to remind listeners that unfortunately, there is a life beyond the dancefloor. It never takes away from the cathartic nature of the music, but it adds a human element to the glossy surfaces. X Hopeless Romantic layers quiet synths and reduces the tempo, resulting in a bit of somber dance pop that is reminiscent of Caribou. Guest vocalist Matthew Oyer closes the title track by repeating the phrase "This is a joyful death" like a mantra, sounding at once triumphant and utterly defeated. In a surprising move, SONIKKU offers a piano rendition of Remember To Forget Me as a closing track. Stripped of the vocal filters and restless synthesizers, the track sounds somber, almost regretful. It is an effective way to end a blistering, restless record. A reminder that even the best nights are usually followed by a hangover. (Nils Heutehaus)
Stream It ► Spotify / ► Apple Music / ► TIDAL
---