Sigur Rós – 'Odin's Raven Magic'
Sounds like … a musical remake of an old myth.
In 2002 – 18 years ago – Sigur Rós entered the stage performing their album Odin's Raven Magic with the Schola Cantorum of Reykjavik and L'Orchestre des Laureats du Conservatoire national de Paris. Although the music has been played live a handful of times, it has not been released as a full album. The Icelandic band kept the musical treasure for 18 years, but now the time has come to bring Odin's Raven Magic back to live again.
Odin's Raven Magic is a special album in many ways. It is no traditional Sigur Rós record (and not the follow-up to 2013's Kveikur we've all been desperately waiting for) but rather an orchestral concept piece which emerged from a collaboration between the band and the Icelandic music legend Hilmar Örn Hilmarsson as well as a traditional Icelandic chanter and fisherman Steindór Andersen. The album's eight songs are about five up to almost twelve minutes long and consist of classical orchestral elements, a marimba, and a few electronic elements. Besides that, some of the tracks feature vocals by Steindór Andersen and Sigur Rós' Jónsi bringing an old myth to life again: the saga of Edda from medieval Icelandic literature. The canon features one poem about the god Odin who has two ravens which flew over the earth to bring information back to him. The poem also tells the story of a great banquet held by various gods who predict the end of the world by using mysterious signs. Odin's Raven Magic feels like long forgotten literature has been reincarnated in form of a classical orchestra piece. The album takes the listener on a journey through the Icelandic poem with all its ups and downs and a universally threatening undertone of pending disaster. It is a record, which needs time and an attentive listener to unfold its whole beauty. Although the record probably worked better as a live performance (the album is a live recording of one after all), it still has the power to capture the listeners at home and drag them into the world of mysterious gods and ravens. It's a reminder of the band's great musical power and hopefully we won't have to wait for too long for more. (Miriam Wallbaum)
Stream It: ► Spotify / ► Apple Music / ► Bandcamp
---
Khrunangbin – 'Late Night Tales'
Sounds like … dreaming around the world.

What goes around comes around; Khruangbin who had their breakthrough with the song Bonobo featured on their rendition of the series Late Night Tales in 2013 have now compiled their own selection of songs. The collection of fifteen songs takes the listener all across the globe, much like the influences the Houston-originated bang likes to cite.
The Late Night Tales series was established in 2001 kicking off with Fila Brazilia's contribution and has since seen other artists like Jon Hopkins and (most recently) Hot Chip take to curating their favorites. For Khruangbin that includes Nazia Hassan's disco infused Khushi, rock anthem Don't Go by the Korean band Sanullim, and Ethopia's Roha Band with Yetikimt Abeba. But the trio also feature several local acts that deserve more attention like Geoffrey Muller and Kelly Doyle. And on one of the tracks you can hear the trio in action as they pay homage with their rendition of Kool & The Gang's Summertime Madness. Late Night Tales by Khruangbin is a musical journey but no matter where on the globe it takes you; it does so on a prevailing upbeat and positive note, tinged with soul, and musical finesse. (Liv Toerkell)
Stream It: ► Spotify / ► Apple Music / ► Bandcamp
---
Son Lux – 'Tomorrows II'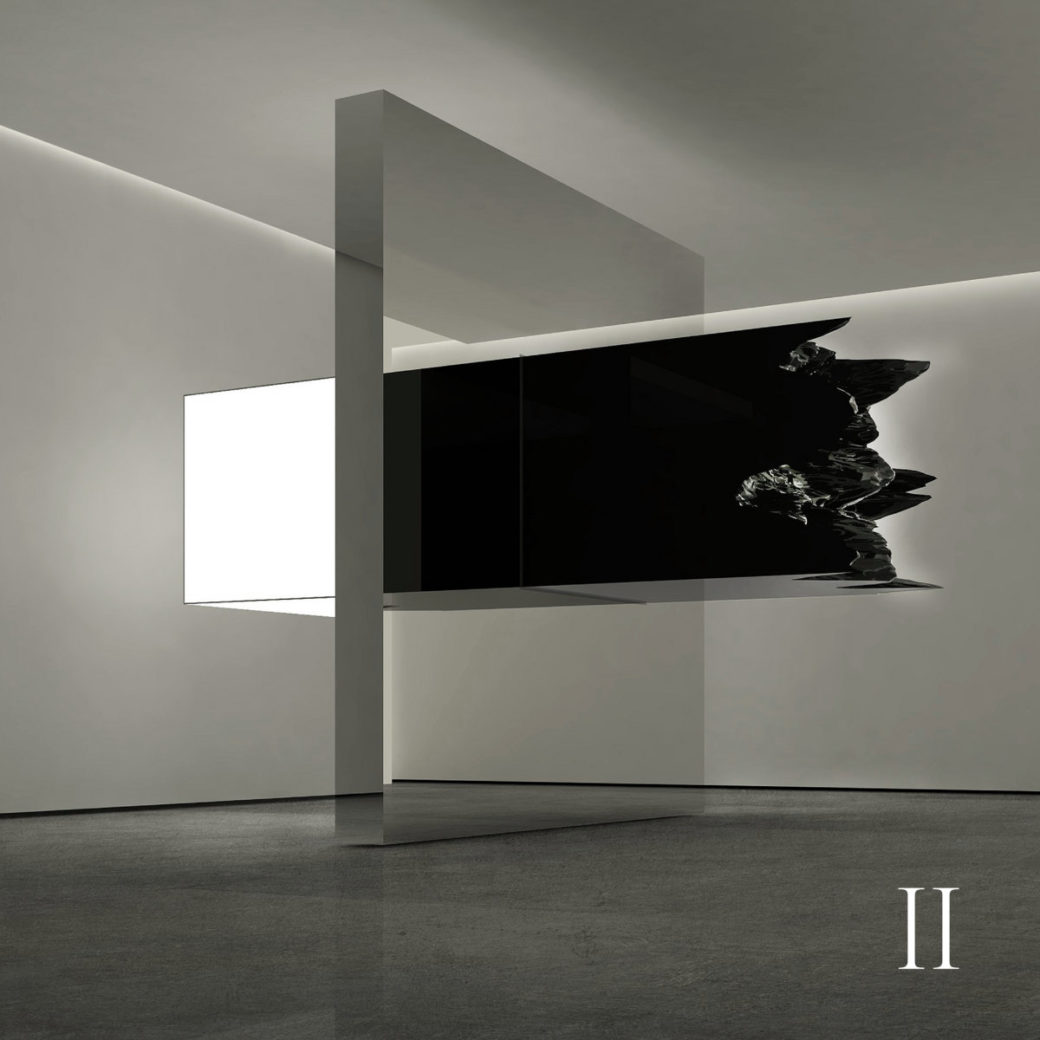 Sounds like … a collage of sounds assembled in innovative ways.
Not following genre concepts or people's listening habits is clearly one of Son Lux's trademarks. The three musicians always challenge themselves and their audience by creating avant-gardist music, which needs time to develop its special character. Son Lux's albums take more than one listen to connect to and to understand. Besides, the records are always thought-out art pieces experienced best as a whole.
For 2020 and 2021, the three masterminds developed a new concept: they created thee albums which were and will be released one after another to form one conceptual record in the end. The trilogy is named Tomorrows I-III and today the second part of it will be released. It follows the thirty-minute prologue of Tomorrows I slowly leading to more structured and comprehensible songs. Whereas Tomorrows I felt like a journey through various experimental sounds and genres, Tomorrows II sounds uncomplicated and clearer. The new record still assembles sounds from various genres in new ways but this time a direction discernible. Although Tomorrows II questions and analyses the world we live in, like its predecessor, it focusses on being accessible and approachable for the listeners. All ten new songs of the new record have their own melancholic and thoughtful character and try to evoke a process of calling the world into question whilst listening to them. Tomorrows II opens on a restrained piano ballad with only a few electronic elements (Warning) which is followed by a more threatening and synthetic sound (Molecules) and then moves on to analogue drums and guitars (Prophecy). These first three songs already show the wide range Son Lux use on their newest work. The second part of the album trilogy proves that the three musicians can move in different genres yet create authentic and elaborated music. (Miriam Wallbaum)
Stream It: ► Spotify / ► Apple Music / ► Bandcamp
---
Various Artists – 'Too Slow to Disco NEO: The Sunset Manifesto'
Sounds like … a soulful reminder of long gone summer party days
When it comes to laidback yet slightly grooving summerly vibes the Too Slow To Disco sampler series has become a trust-worthy brand and reliable source if you are looking for a proper soundtrack to your next pool party. Following a year of social distancing and forbidden parties the desire for sweet tropical escapism hasn't died down at all; it probably increased – and therefore a new sampler from the gang around Marcus Liesenfeld aka DJ Supermarkt is highly welcome. In the past the various forms of the Too Slow To Disco series focussed on the warm West Coast sounds of the 70s. Liesenfeld became an acclaimed expert when it comes to active gold digging for lost yacht pop diamonds and dad rock goodies from the good old times. But there's only so much tunes you can rediscover so last year a new branch was launched – Too Slow To Disco NEO sheds some light on contemporary artists and producers who follow the smooth and soulful vibe of the golden oldies but transport them to the hear and now. Following a first edition focussing on French disco vibes, The Sunset Manifesto takes things globally and compiles beloved acts from the TSTD cosmos on one sampler, featuring plenty of exclusive material.
The sixteen tracks see some well-known faces like Poolside, Roosevelt our Yuksek lining up next to plenty of hidden treasures that might be well-known in the nu-disco pop scene but could definitely deserve more credit. Dutch duo Kraak & Smaak are such an act and their lovely Hotel Sorriso is a fitting opening track for this joyride. Further hidden treasures include the soulful Is It True by Swedish producer Glamour Hammer which really sounds like it was recorded in 1977 but is actually a brand new piece. Diskobeistet from Norway is another Nordic disco gem that arrives over the course of this sampler. And Kimchii's funky oder to windsurfing is really putting a smile upon your face. And that's something all of these tracks have in common – they celebrate the warm, funky power of good pop hooks and musicality. They are willingly retro from start to finish, they enjoy being copycats of a glamorous musical past because for these folks it's all about the music. Pop music purists might argue against that but I really think that's the whole point of DJ Supermarkt and his series – as long as it's smooth and soulful enough it doesn't matter from which era the music comes. The Sunset Manifesto is a much needed mood-lifter in this cold lockdown winter and an entertaining outburst of positive vibes. (Norman Fleischer)
Stream It: ► Spotify / ► Apple Music / ► Bandcamp
---
Martin Kohlstedt – 'FLUR'
Sounds like … a recollection of the important things in life in times of a crisis.
The pandemic we are currently facing means staying at home and avoiding human contact as much as possible. Some people – like the pianist and composer Martin Kohlstedt – managed to sink into this forced solitariness by being creative and making music. During the last months, the German composer spent his time isolated in his attic flat in Weimar, only with his piano and a window to the outside world in front of it. The result is an album which feels like a recollection of the important things in life.
FLUR is a pure and honest record reflecting Kohlstedts love for his beloved instrument. Apart from that, it is about finding peace and having an anchor in the uncertain times we momentarily live in. The ten songs on the new album lead a life on their own and draw the listener into various directions. By using different field recordings, Kohlstedt takes the listener on a journey through his last months. You can hear the rain falling on his roof (AJA), birds singing on front of the flat (LUN), and sometimes it feels like there is a little breeze coming up. The connection of calm piano music and field recordings creates an organic atmosphere and a clear image of Kohlstedt in front of the piano in his light-flooded appartement. On FLUR, the musician transfers his own emotions into the piano and from there directly to the listener who is dragged into the organic musical cosmos. At its core, FLUR is an honest solo-piano work which works as the perfect soundtrack for a beautiful day in solitary. (Miriam Wallbaum)
Stream It ► Spotify / ► Apple Music
---