The War On Drugs – 'I Don't Live Here Anymore'
Sounds like … a well-deserved musical stagnation on a still quite high level.
The journey of Adam Granduciel and The War On Drugs from a shy underground indie project to an arena-filling and Grammy-winning rock sensation has been one of the most unusual yet ultimately deserved success stories of the past decade. What's even more fascinating here is that Granduciel didn't quite "sell out" by changing his music, instead he just continued to improve it, got better and better and also formed a full band that managed to transport his musical vision to the stage. The project's fifth-full length just marks another logical step towards that universal perfection of his world-embracing Americana-infected stadium synth rock. The stakes aren't getting any lower with I Don't Live Here Anymore. 2014's Lost In The Dream and 2017's A Deeper Understanding are easily two of the best albums of the past decade so one really has to question what's next for The War On Drugs. It took three years and seven studios to come up with a result and for a notorious perfectionist like Granduciel that just feels like a normal set-up by now. For this album the production got more streamlined, partly even slicker, the songwriting is a bit tighter but the universal qualities of Granduciel and his gang are still there and thank god, this doesn't change at all.
Ironically, change itself is a key element of those ten songs. Granduciel became a father, moved places and found himself in a reflective mode while writing these new songs. The melancholic and reduced Living Proof is a great example here and marks the most gentle album opener in War On Drugs history. "I know the path / I know it's changing / I know the pain" he sings with a fragile voice, only to end with an empowering "but I am rising." The existential suffering and personal wrestling with his own demons is still an essence of Granduciel's songs, but he's always interested in letting the element of hope winning over any form of despair. And that uplifting band sound really underlines that notion. Harmonia's Dream picks up the well-known formula with its Springsteen-infused drive. We've all gotten used to that formula by now and this time Granduciel sometimes takes it to slightly cheesy territory (I Don't Wanna Wait, Old Skin) but the strong songs manage to make it look honest. And the band's still not giving in to the easy path as they give the songs all the space they need. A two-minute instrumental outro for Change? Well, let's freakin' do this! And despite having heard 'that one War On Drugs song' a dozen of times before, the group still manages to create true beauty occasionally. The title-track is such a tremendous moment in which all stars line up to create an outstanding piece of stadium rock. "We're all just walkin' through this darkness on our own," Granduciel sings with the help of New York indie-pop band Lucius and what an anthem that song is.
Calmer moments lime Rings Around My Father's Eyes highlight the great songwriting skills of Granduciel, his lyrics are as universal as they are deeply personal. Yes, there's lots of nature metaphors, lots of darkness, light but that just plays into that overall feeling The War On Drugs create. It's a slightly nostalgic feeling of searching your path in life, constantly reflecting on what has been and whatever might await you beyond the horizon. Packed with lots of musical references it's in those special moments in life where this music unravels its full potential. The fact that the band is still able to pull this off after such a tremendous run over the past ten years is quite impressive. There is no way of telling what's next for these folks. And that's the whole beauty of it – luckily, they've already written the proper album for that notion and it's right here to comfort us while facing the next chapters in our lives. (Norman Fleischer)
Stream It: ► Spotify / ► Apple Music
---
Lana Del Rey – 'Blue Banisters'
Sounds like … the Lana we are used to with a hint of intimacy.
Blue Banisters is Lana Del Rey's second album in 2021 and follows her cinematic folk piece Chemtrails Over The Country Club which was released back in March. Two records in one year is nothing weird anymore when you're not allowed to play concerts due to the ongoing pandemic. Shortly ahead of Blue Banisters hitting the stores the singer songwriter decided to delete her accounts on social media where she had been pretty active before. Since that day the world has been wondering why the American artist made that step: due to the ongoing critics about her music and herself or only to promote her new album and direct more attention to it? No matter which reason it is – her new record Blue Banisters is out and draws a picture of a Lana Del Rey who doesn't reinvent the wheel but nevertheless seems to show a more intimate side of herself or at least the alias she created during the last years.
Musically, Blue Banisters once again sets the focus on melancholic pop ballades which concentrate on Del Rey's voice and her lyrics. The tracks tell stories of her body being a map of LA where she currently lives (Arcadia), lovesickness (Blue Banisters), loneliness (Thunder) and being tired of the current situation (Black Bathing Suit). The album's sound differs from its two predecessors Norman Fucking Rockwell! and Chemtrails Over The Country Club as she didn't work with her former producer Jack Antonoff but rather invited different artists like Drew Erickson, Zack Dawes, Rick Nowels and Mike Dean to produce the songs. Due to the rotation of producers on Blue Banisters, the album appears more like a collection of different songs than a coherent concept record. Del Rey uses her well-known recipe on most of the album's songs – restrained instrumentals, clear vocals and some accented used strings or wind players. Some tracks like Interlude – The Trio or Dealer (a feature with Miles Kane of The Last Shadow Puppets) break out of the scheme and especially the first doesn't seem to fit into the record and the question arises what exactly the track should interlude. Blue Banisters doesn't show a new facet of Lana Del Rey. It's a collection of well composed and melancholic pop songs which reflect the singer's latest experiences and views on the world, this time even with lyrics that – in places – are more intimate than on all of her former releases. (Miriam Wallbaum)
Stream It: ► Spotify / ► Apple Music
---
Marissa Nadler – 'The Path Of The Clouds'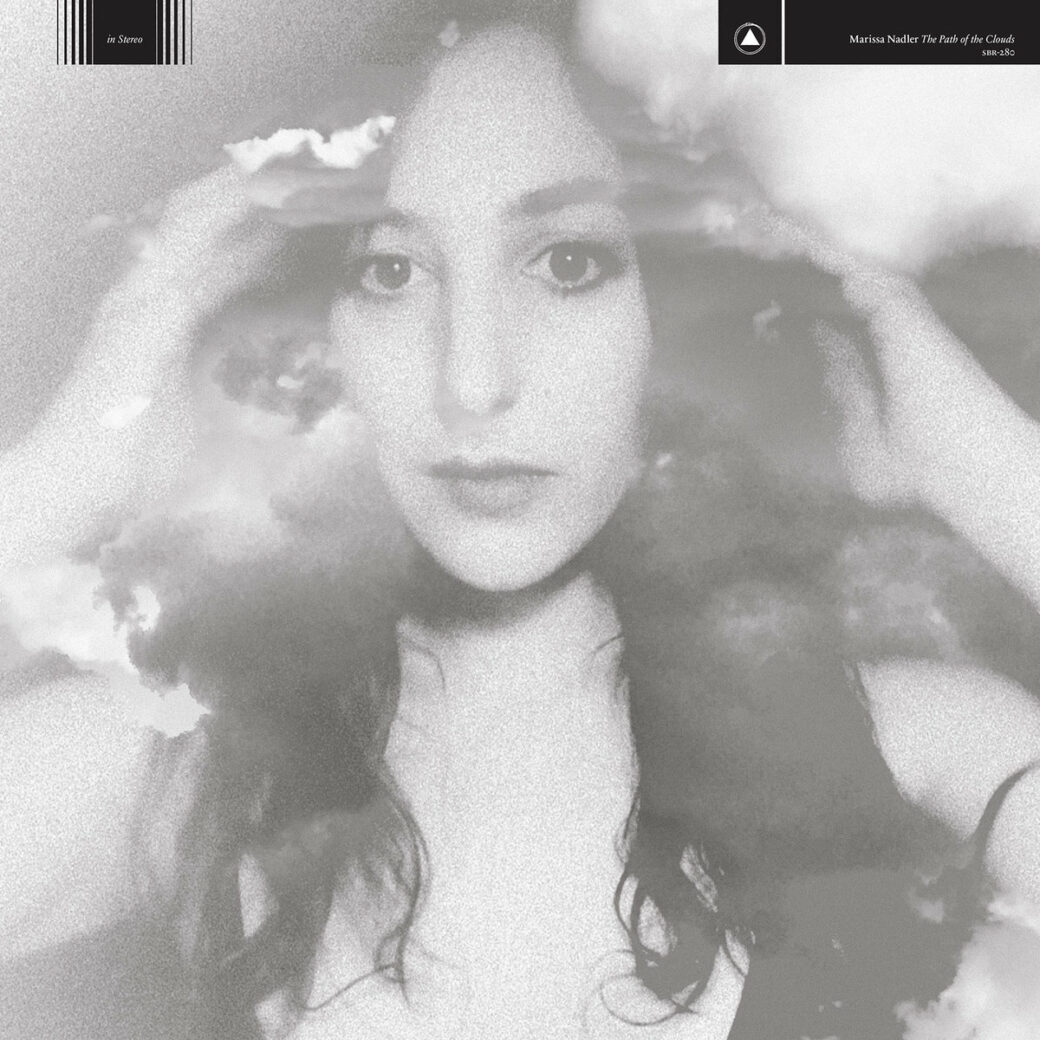 Sounds like … the soundtrack to a ghostly mystery film.

Bred in solitude in Nashville studios the ninth record by US-American singer and songwriter Marissa Nadler finally sees the light of day. The Path of the Clouds sounds as dreamy as its title and is the first album the renowned guitarist produced herself as well. The result is a quiet, mystical, and dreamy album that touches like a gentle breeze on your skin. To work on The Path of the Clouds Marissa Nadler took up playing the piano alongside her ambitions as a guitarist and singer.
With those two instruments and layers of synths she creates an almost fairytale like ghostly atmosphere on Elegy. Her breathy vocals enhance the mystical character of the songs, hovering like fog over the lush instrumentation. The mythical tones haven't just inspired the instrumentation but also snuck their way into the lyrics. Well Sometimes You Just Can't Stay and Bessie Did You Make It are inspired by true events of unsolved crime mysteries. The Path of the Clouds floats in a realm far from reality and listening to it takes you right there; into the mind of a musician who knows how to tickle a wide range of emotions with her compositions. (Liv Toerkell)
Stream It: ► Spotify / ► Apple Music / ► Bandcamp
---
Lone – 'Always Inside Your Head'
Sounds like … synthetic playfulness reaching a stratospheric state.
Ever since the release of his 2007 debut album Everything Is Changing Colour Nottingham-based producer and DJ Matt Cutler has been quite productive in terms of his release frequency. And although Always Inside Your Head is already his 8th full-length release under the Lone moniker it's his first one following a five-year-long album break. Obviously, he hasn't been anything but lazy over that period which saw him experimenting with new musical forms and different release formats. However, this record marks a new beginning for the acclaimed producer on various levels. First of all, it's his first release on Joe Goddard's Greco-Roman label and second, it shows a new musical approach, free from strict club structures. Instead of simply pleasing the dancefloor Cutler created a multi-layered ethereal cosmos of textures, effects and beats that seem to drawn influences from different worlds. Somewhere in the musical rift between Boards Of Canada, My Bloody Valentine and 90s breakbeat records Lone invites the listener to drift along. One crucial element for that comes in the form of vocalist Morgane Diet who is part of almost every song and adds a human element of emotional honesty to the otherwise slightly outspaced sound. The cinematic opening Hidden By Horizons is a great meditative way of setting the tone right for the rest that's about to follow.
While Realise continues the path into 90s breakbeat territory the following Echo Paths takes a detour towards downbeat territory and sees Cutler experiment with hop hop beats and celestial dream pop sounds. The seven minute long Inlove2 is another outstanding piece here. According to Lone it was imagined as a Balearic acid house track that was produced by Kevin Shields and the result is actually pretty close to that idea. The dreamy and lush groove is just too tempting to not fall for it. Right after that Mouth Of God is heading straight back to acid-dripping drum'n'bass territory before Akoya slows down the pace once again, also thanks to another great performance from Diet on it. A few moments on Always Inside Your Head might also remind you of the late 90s production glory of William Orbit (remember Madonna's 1998 Ray Of Light record?). The final tunes head into more introspective territory, ultimately ending with the meditative ambient experimentation Coming In To Being And Passing Away, a personal reflection of the producer with the themes of death and afterlife. There's a lot of music and emotions to be discovered on this album. On his most ambitious record to date Lone steps up his game and takes his vision to a whole new level. All lovers of electronic sounds, beats and structures shouldn't even dare to skip this album which unfolds more and more hidden beauty over the course of time. (Norman Fleischer)
Stream It: ► Spotify / ► Apple Music / ► Bandcamp
---
Nightmares On Wax – 'Shout Out! To Freedom'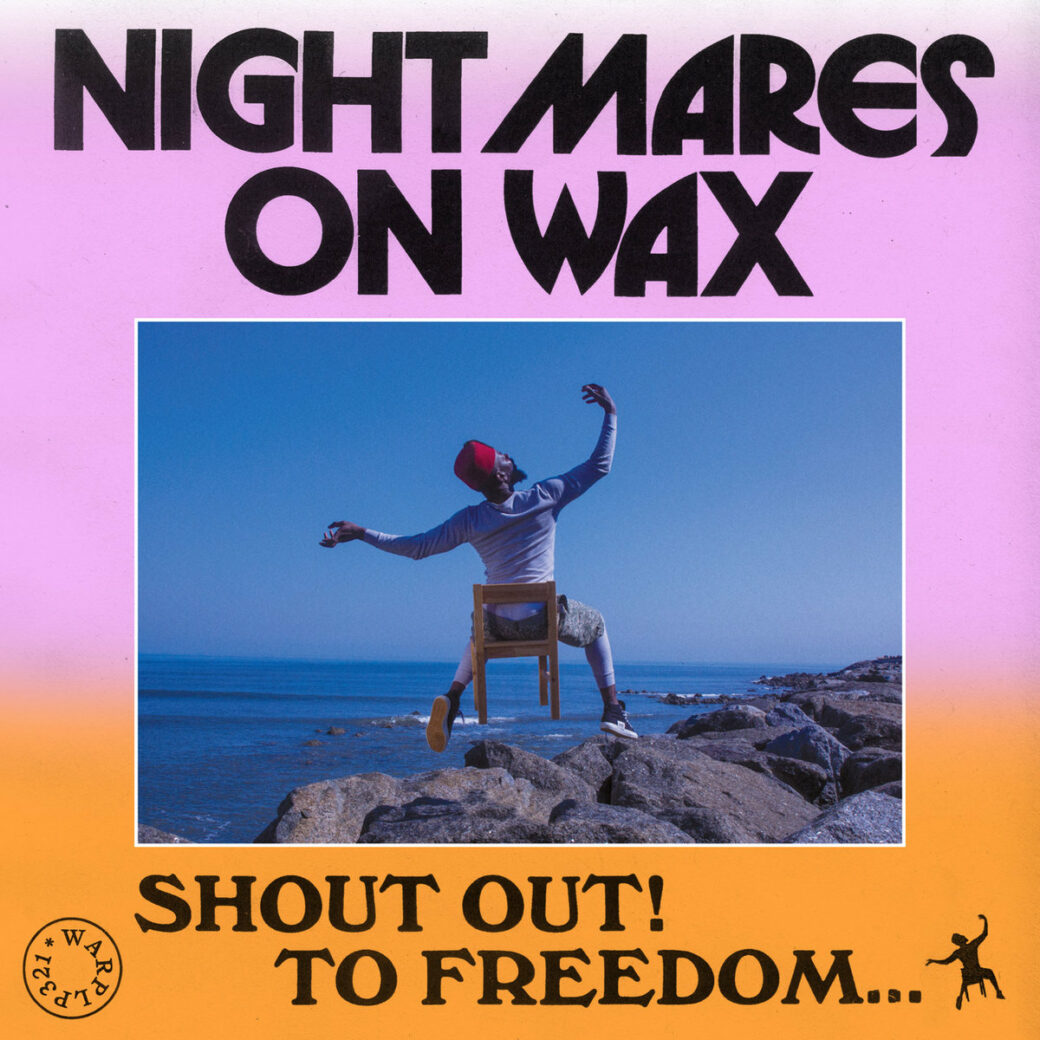 Sounds like … a breakthrough and restoration for artist and listener.
George Evelyn approached his ninth studio album Shout Out! To Freedom with the premise: 'What if this would be the last record I make?'. A memento mori attitude can turn things either more morbid or livelier, and here it sweeps in with a rush of fresh collaborations and a reminder of Nightmares On Wax' roots. The 'gained' time, without touring, and gained appreciation of life resulted in fifteen tracks with diverging interpretations of freedom.
After an intro where the listener learns many words for freedom and two instrumental tracks – Imagineering being the outstanding one in title and piano arrangement – all the key ingredients of Nightmare on Wax' repertoire are established. The merging of genres and sound characters is as smooth as ever. On 3D Warrior and Wonder, Sons of Kemet's band leader and saxophonist, Shabaka Hutchings joins and highlights the freedom of jazz. Each of the featured artists, including Haile Supreme, Wolfgang Haffner, Greentea Peng, OSHUN, and Mara TK musically debate their ideas on what it means to be free and what they wanna be free of. My favourite being Pip Millett's and Syrian poet Sabrina Mahfouz' performance on Isolated where they explore the dependency on/independence of other people. The tracks where Evelyn stays autonomous, Miami80 and Widyabad, shine a light on how his career started, the fun of sampling and restructuring beats. The record does not overwhelm through its variety but convinces through its balance of the well-known with new voices. Shout Out! To Freedom is fully-formed, lush and bright renewal with a cue to cherish the present. (Anna-Katharina Stich)
Stream It ► Spotify / ► Apple Music / ► Bandcamp
---