Arlo Parks – 'Collapsed In Sunbeams'
Sounds like … warm poetic sensitivity rooted somewhere between RnB and indie pop.
"You shouldn't be afraid to cry in front of me" is a line from the poem that opens Arlo Parks' long awaited debut LP and it condenses the inherent message of the record perfectly. Collapsed in Sunbeams is an introspective, brutally vulnerable, and most of all, a warm and soothing record that acknowledges the complexity of human emotions. The young Londoner singer fits struggles with mental health, sexuality, and 21st century anxiety into poetic songs. Utterly sensitive and honest, the record is an exploration of what it means to be human.
In her warm vocal tone, Arlo Parks captures moments from daily life observed poignantly like on Caroline. The artist recounts the story of "an artsy couple" fighting at a bus stop so vividly, the song plays like a short film in front of your eyes. Too Good and Hope have simple but present basslines and funk-tinged guitar strums that root them somewhere in the jazzy neo-soul area. Between RnB beats and soulful organ, Arlo Parks carves out a distinct place in between genres. "Universal and hyper-specific at the same time", Collapsed in Sunbeams is a work of sensitivity and empathy, like the light touch of a warm hand on your arm when you feel lonely, it might have the power to chase away the Black Dog – a metaphor Arlo Parks applies to the haunting shadows of depression. (Liv Toerkell)
Stream It: ► Spotify / ► Apple Music / ► Bandcamp
---
The Notwist – 'Vertigo Days'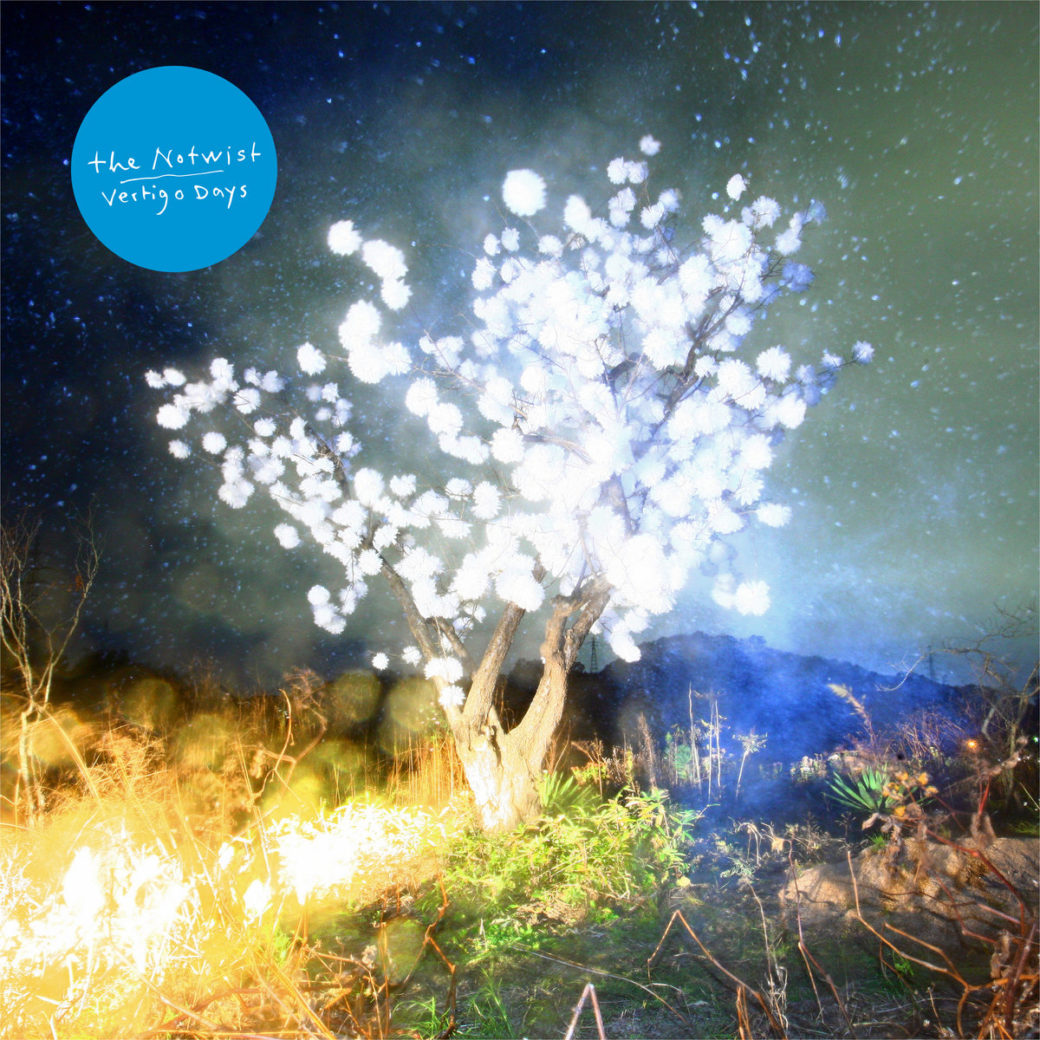 Sounds like … melancholic daydreaming with an experimental twist.
German experimental indie music icons The Notwist are finally back with their first record in seven years … a usual amount of time new albums from these guys take. Their newest work is called Vertigo Days and feels like a summary of all the albums the band released so far, despite being their first release without longtime member Martin Gretschmann aka Console. Vertigo Days unifies all the special characteristics the German formation developed during the past 30 years. The album unravels a mixture of experimental twists (e.g. Al Norte, Ship), melancholic pop elements (e.g. Into Love/Stars, Where You Find Me), electronic vibes (e.g. Exit Strategy To Myself) and alternative components (e.g. Into The Ice Age, Sans Soleil). Apart from that The Notwist invited other musical geniuses to give Vertigo Days that certain indefinable something fans are used from the formation. For example, there is the experimental piece Ship which features vocals of the Japanese singer Saya who is one part of the duo Tenniscoats. Or the track Into The Ice Age on which you can hear the clarinet sounds from the American jazz composer Angel Bat Dawid.
The Notwist's newest piece is an open space for everyone and it shows that they are still hungry for musical adventures even after all these decades. They experiment with new sounds, instruments, like they always did, while also delivering a warm feeling of nostalgia, delivered by Markus Archer's tender voice. But it's not just a playground for the band, it's also one for the featured artists who can contribute their music to genres they normally do not face. And finally it's also one for the listener who can dive into a world full of imagination and interpretations. The band provides the musical foundation but the poetic lyrics and the dreamy sounds leave room for each listener's very own understandings of it. Vertigo Days is an album everyone would expect from The Notwist. It does not provide many surprises and usually that's one of the worst things that could happen to a band after 30 years. But since they already established their very unique musical cosmos that is constantly open for experimentation this is actually a compliment. There is no need for the unexpected anymore becuase it itself has become a vital part of the group's DNA and therefore we are very happy that they are still around. (Miriam Wallbaum)
Stream It: ► Spotify / ► Apple Music / ► Bandcamp
---
Anna B Savage – 'A Common Turn'
Sounds like … an unpredictable and artistic record full of beautiful surprises.

Anna B Savage finally released her debut LP six years after the Londoner Musician gained acclaim with her EP. A Common Turn is an artful album through and through. Carried by the musician's voice and the unique instrumentation, the record is refreshingly different. Within single songs the artist takes melodic turns so surprising you won't know what hit you. The off-kilter way of songwriting and the inherent theatrical edge to her vocals make the record a must listen.
A Steady Warmth opens the album. The short intro is a small universe of distorted vocals, echoing electronica, and fuzzy experimental synths. It is followed by the folky Corncakes on which the singer dissects her struggles with connecting in a new relationship with utter honesty. A Common Turn cannot be condensed to just a few paragraphs or one mood. It is a complex record packed with artistic intuition gone right and lyrics that convey strength in their vulnerability. Anna B Savage observes the world around and within her questioning what she is seeing. The tiny orchestra of her vocal cords is the silver lining taking the listener by the hand and leading them through life the way the singer experiences it. From brushing teeth till they bleed, lying underneath a grand piano, getting head on an unmade bed at Chelsea Hotel #3, A Common Turn wades through moments and emotions. It is Anna B Savage holding her "own hand" emotionally and musically. Let's hope that we do not have to wait another six years for the artist to put pen to paper again because yes, we are listening Anna! (Liv Toerkell)
Stream It: ► Spotify / ► Apple Music / ► Bandcamp
---
LNZNDRF – 'II'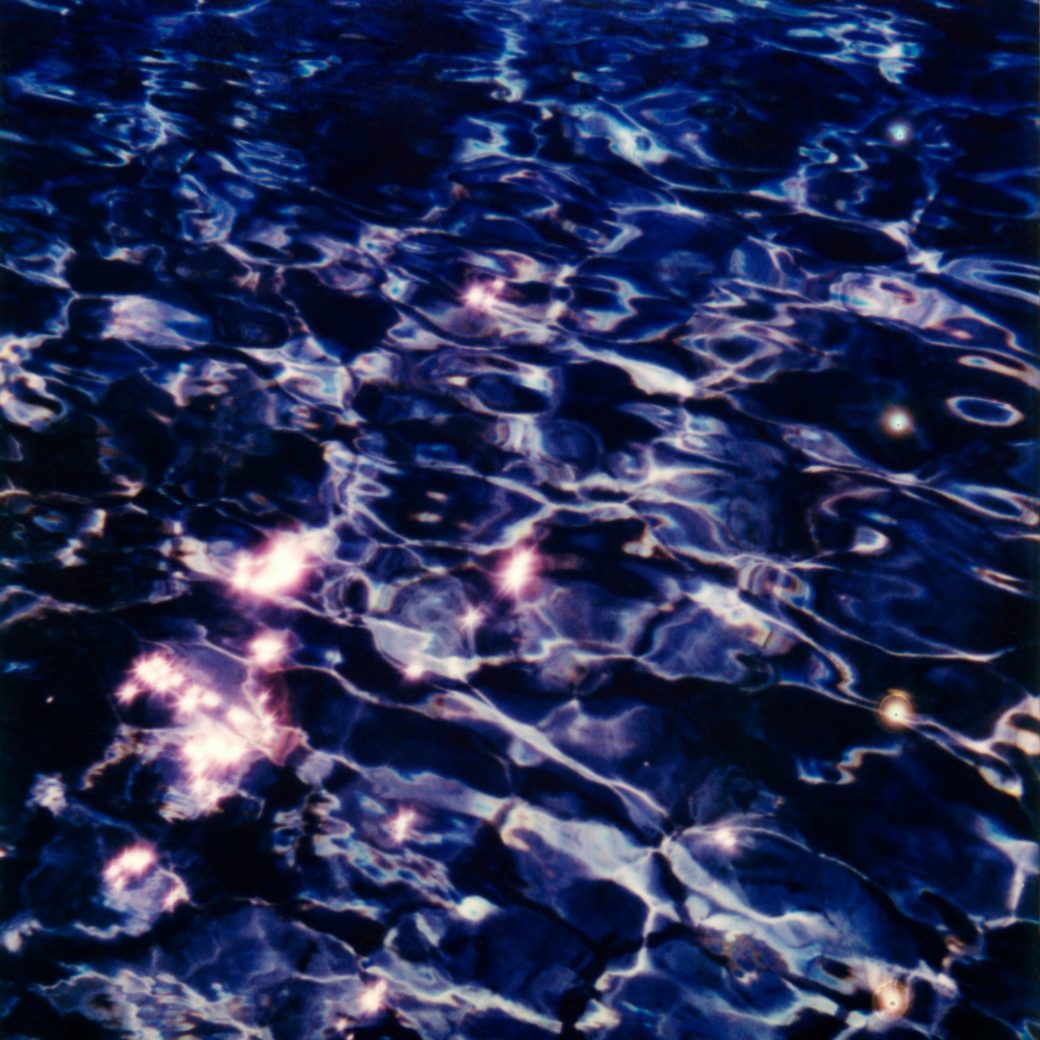 Sounds like … hypnotic krautrock tension breaking loose.
Following extensive touring and a two-albums-in-a-row release marathon a longer break for indie rock verterans The National was inevitable. And since the Corona pandemic put an extra hold on any remaining touring plans all members found the time to explore their own musical paths once again. While Matt Berninger finally released a solo record and the Dessner brothers helped Taylor Swift to get a bit more indie music credibility, the remaining parts of the band reactivated their group LNZNDRF for a second full-length following their 2016 debut. The band consists of brothers Scott und Bryan Devendorf aka The National's rhythm section plus longtime live band member Ben Lanz. Multi instrumentalist Aaron Arntz who previously worked with Beirut and Grizzly Bear completes the band and the simply titled II is another reason why loves of these groups should have this underrated side-project on their radar. The album was actually recorded before Covid stopped our perception of time. The members crafted in extensive, shamanistic jam sessions at Austin's Public Hi-Fi in September 2019. The tough work was made afterwards as these recordings were later edited down to give them shape. One can only assume that the songs we're hearing on II are just the tip of the iceberg here.
Just like on its predecessor the new LNZNDRF record is a celebration for all lovers of hypnotic psychedelic rock dynamics as the band unfolds a trance-inducing whirlwind on these eight pieces. The Xeric Steppe slowly builds up on a gentle piano melody before getting bigger and bigger, delivering a really satisfying opening song for the album. Songs like the steam rolling Brace Yourself and the bright You Still Rip are a bit closer to conventional song structures but they fit in pretty well, I must say. However, LNZNDRF are best when they leave these paths and let the music guide them into almost hypnotizing territory. The dark Cascade is a fine example here which slows down the tempo towards the middle of the album. Shortly after that Chicxulub and its funky bassline gain speed again and sees synthesizers and guitars engage in a mighty battle of instrumental solos. Lovers of krautrock heroes like NEU! or Can as well as those who enjoy early Pink Floyd will also find joy in this. II is loaded with ideas, trippy moments but also that thunderous feeling of low hanging clouds shortly before a big storm. Tension remains a key element in the music of this group; it's about creating it but also letting it out and therefore this record arrives just at the right moment in time. (Norman Fleischer)
Stream It: ► Spotify / ► Apple Music
---
Gurli Octavia – 'I Could Be Blossoming Instead'
Sounds like … a desolate landscape, fertilized by hope, resulting in a paradise of unimaginable beauty.
As far as debut albums go, this is up there with the best of them. Following on from three EP releases, each notable for revealing a tender and melancholic side to the Danish singer-songwriter, Gurli Octavia lays it all bare on this, her first full length record. I Could Be Blossoming Instead isn't an album you just listen to. It's an album that drags you along as part of a full-immersive experience. An album that pounds your inner being, forcing you to bear witness to the deep, dark lows that Octavia herself has experienced, but that leaves you feeling liberated.
It's a record that demonstrates remarkable growth and an extraordinary sense of musicality. Each track has something to offer, and there's plenty of lush instrumentation to enjoy. From the opening track The Chain whose dark and brooding sound is a harbinger of things to come, swiftly followed by the desperation of Party ("Yes I am running away / And can you blame me? / You've seen how I've lived / There's nothing to save"), there's a lot on offer right from the start. As things progress, however, it's clear that confronting all the ugly emotions that come with addiction, grief and heartache head-on has been a triumph for Octavia. When it could so easily have gone the other way, there's no doubt this is something to celebrate.There really aren't many better examples of such honest lyricism around now, either. Recent single We Leave The Night Young, appearing towards the end of the album is a pivotal track, full of hope and warmth and belief. It's one that leaves you feeling at peace, serving as a recognition that, no matter how bad things have been, there is a better future around the corner ("and as we come of age / dreams change / we leave the night young to stay out of trouble"). And saving perhaps the best until last, closing song X-Ray is jubilant sounding effort, with an utterly gorgeous trumpet solo to see things out. What so could have been the end of the journey for Gurli Octavia looks like becoming just the start. I Could Be Blossoming Instead deserves to become an essential addition to everyone's record collection this year. (Dan Cromb)
Stream It ► Spotify / ► Apple Music
---