My dearest fascist slaves: Ahhren't you all fed up by brand new and unheard music? Cause like here at the NOTHING BUT HOPE AND PASSION vicodin farm, you still jangle along those sweet christmas melodies? That so innocently tangled you into this horrible winter depression full of gray snow and frost? But don't worry. As common, the Doctor prescribes his recipes. This really late January, ten residuary records almost poured down the drain while we were throwing up from gingerbread and happiness. But the best nurses in the world and their charismatic ringleader rolled up their sleeves and started fishing. Like Ewan McGregor craving for his smack on a toilet in Edinburgh. Have fun with the dirty catch.
—
THE BLANK TAPES
Geodesic Dome Piece
Label: Royal Oakie Tapes and Records
[one_third last="no"]


[/one_third]
[two_third last="yes"]
Hey Chloe Mayne, my little devil, how's it going with all your psychedelic road trips through desert, forest or over the Bass Strait? You must be exhausted from squashing countless water melons to keep mildly refreshed. Can cocktail umbrellas really keep you from fading? Probably yes, but  hence we think of you all the time, we found you a little purple nugget for you to dive into. It's not the ocean, but it churns like a rogue wave or colours when the mescaline kicks in. This brilliantly entitled Geodesic Dome Piece is right made for you.  With all the jangly bliss in the world, hugs and kisses.
NBHAP Rating: 3.7/5[/two_third]
DESPERATE JOURNALIST
Desperate Journalist
Label: Fierce Panda
[one_third last="no"]


[/one_third]
[two_third last="yes"]
DESPERATE JOURNALIST's infectious and playfull straight rock is weirdly refreshing. It shares vocal bravado and gesture with THE CRANBERRIES, while THE SMITHS generously offer guitar lines like melodic fundaments. The London based four piece's singer Jo Bevan surely tries to kick everyone's ass who listened to Morrissey's records too often. Bands and fans alike. And she succeeds. Desperate Journalist races by like a furious white gladioli ornated locomotive and should certainly crush your heart if you put your ears on the trackage.

NBHAP Rating: 4.2/5[/two_third]
AND THE GOLDEN CHOIR
Another Half Life
Label: Cargo Records
[one_third last="no"]


[/one_third]
[two_third last="yes"]
Another Half Life is an artistic piece of wizardry. Thom Yorke makes three copies and cuddles back into his electronic blanket, while Berlin based AND THE GOLDEN CHOIR's mastermind Tobias Siebert tries to save the world from going down happily. His organic and immensely effective arrangements distillate everything great indie bands from Germany recorded over the last two decades, into one of the best musical outputs with international grandeur Berlin offered quite some time.
NBHAP Rating: 4.3/5[/two_third]
RENEGADES OF JAZZ
Paradise Lost
Label: Agogo Records
[one_third last="no"]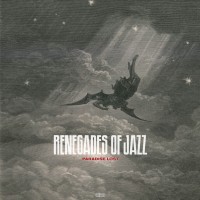 [/one_third]
[two_third last="yes"]
Paradise Lost wasn't just developed in reference to the famous John Milton poem, it tries to convey its poetic nature: dark, mysterious and unpredictable. ROJ mastermind David Hanke takes breakbeats as the foundation for this soundtrack of a soulful but dark night out. He wraps dry basslines and bombastic big band arrangements around them and garnishes all of that with guest appearances from rappers or soul singers. The blend is sometimes classy, sometimes a little predictable or  not daring enough, not to say random.
NBHAP Rating: 3.3/5[/two_third]
GUSTER
Evermotion
Label: Ocho Mule/Nettwerk Records
[one_third last="no"]


[/one_third]
[two_third last="yes"]
Evermotion starts beautifully trudging along the mourning cry of a reverbed guitar. Its comforting and lulling. Singer Ryan Miller softly comes along and evokes what THE SHINS' James Mercer could do best: caress. But then, at about two minutes playtime, Miller shifts to a thin falsetto and the whole thing goes down the can. Not just the song, the whole album. All of a sudden synths seem smeary, melodies kitschy: And the Doctor doesn't even start talking about the use of flutes. You all of a sudden reckon: That it takes the hell of a big ass pair of manly balls to write a purely sweet and pretty record full of harmony. GUSTER instead shake those mediocre sized ones you find around every corner which makes the outcome predictable.

NBHAP Rating: 2.8/5[/two_third]
MENACE BEACH
Ratworld
Label: Memphis Industries
[one_third last="no"]


[/one_third]
[two_third last="yes"]
MENACE BEACH of Leeds play supercharged garage-pop that reminds you of all the good old times in the early 90s. When smoking bong was the only thing keeping you off a skateboard. When you just put a deathwish on your parents and they were not actually close to dying from infirmity. When you deeply wished the girl on the Ratworld record cover would be your nerdy girlfriend. No matter how creepy she looks. Mix that with a little haze from droning guitars and there we go again.

NBHAP Rating: 3.6/5[/two_third]
VIET CONG
Viet Cong
Label: JagJaguwar
[one_third last="no"]


[/one_third]
[two_third last="yes"]
Here's the scenario: All hyped VIET CONG will play some furious shows in sold out trash-bins at the rather hip towns. It's gonna be great. They will blow people's minds cross country and remind everyone of how awesomely cool INTERPOL were before they took the wrong turn after Antics. And after some time, there will be only two songs of Viet Cong left lonely on your iPod. You'll remember the tour-shirt hiding under your dusty slatted-frame; which you used to wipe cum off a girl you took home that night you saw VIET CONG try to sell you a mix of gelling agent and petroleum, when it was all just firecrackers they threw off stage.
NBHAP Rating: 3.8/5[/two_third]
PETER KERNEL
Thrill Addict
Label: On the Camper Records
[one_third last="no"]


[/one_third]
[two_third last="yes"]
PETER KERNEL are a so called Art-Punk duo formed by lovebirds Aris Bassetti of Switzerland and Barbara Lehnhoff of Canada. Both these countries, the two charismatic musicians and artists come from, share conspicuous similarities. They are both the sophisticated and culturally educated sugar and snow-coated appendix to fucking fascist states. But particularly: They seem calm, modest and quiet. Consequently Thrill Addict represents the opposite of all those qualities. It's rumbling cool, hypnotizing, crackling raw and vivid.
NBHAP Rating: 4.3/5[/two_third]
NITE FIELDS
Depersonalisation
Label: Felte
[one_third last="no"]


[/one_third]
[two_third last="yes"]
Depersonalisation is a record following the sad heritage of the pitiable JESUS AND MARY CHAIN (and others). All contemporary little tricks and kicks dark reverbed pop allows, are executed well. Pearly CURE guitarwashes, trudging rhythms and conceited potent laziness. But singer Danny Venzin can't sing in the opinion of the NOTHING BUT HOPE AND PASSION vocal coach team and lacks a certain amount of insistence. So it all somehow just jangling washes by in black and white for 34:12 leather jacket wearing minutes.
 NBHAP Rating: 3.1/5[/two_third]
SLEATER-KINNEY
No Cities To Love
Label: Sub Pop
[one_third last="no"]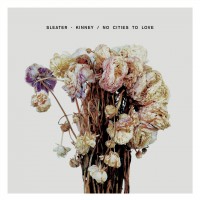 [/one_third]
[two_third last="yes"]
Quote from 'Facebook-post' the Dr. Passion infirmary's secretariate received last month: 'Dear Doc, hence the long awaited Sleater-Kinney record runs for the first time now, here at Joga class in Kreuzberg, we feel all hyped up and empowered. In any possible fashion. Could you spread the word? It's Rock and Roll at its best, let's say: it strikes all our chords.' Thank god we live in a pretty world like this, full of happy healthy people.
NBHAP Rating: 3.8/5[/two_third]
—