[one_half last="no"]


[/one_half]
[one_half last="yes"]
THE TWILIGHT SAD
Nobody Wants To Be Here and Nobody Wants To Leave
Release-Date: 27.10.2014
Label: FatCat Records
Tracklist:
01. There's A Girl In The Corner
02. Last January
03. I Could Give You All That You Don't Want
04. It Never Was The Same
05. Drown So I Can Watch
06. In Nowheres
07. Nobody Wants To Be Here and Nobody Wants To Leave
08. Pills I Swallow
09. Leave The House
10. Sometimes I Wished I Could Fall Asleep

NBHAP Rating: 4/5
[/one_half]
[one_half last="no"]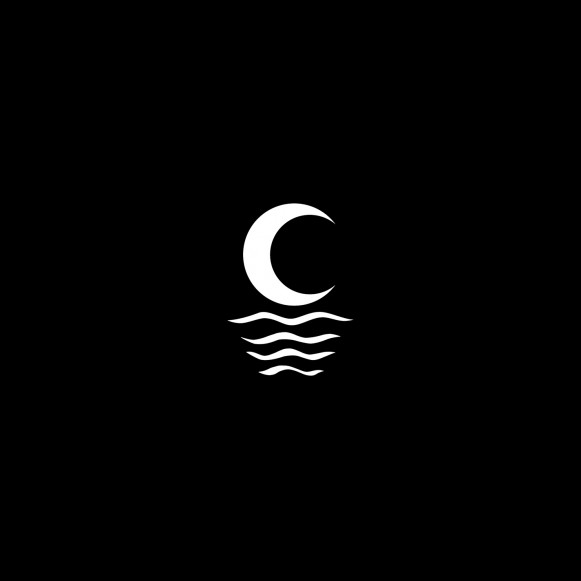 [/one_half]
[one_half last="yes"]
I LOVE YOU BUT I'VE CHOSEN DARKNESS
Dust
Release-Date: 28.10.2014
Label: Secretly Canadian
Tracklist:
01. Faust
02. Stay Awake
03. Heat Hand Up
04. Safety
05. Come Undone
06. Walk Out
07. You Are Dead To Me
08. 69th St. Bridge
09. The Sun Burns Out
10. WAYSD
NBHAP Rating: 4/5
[/one_half]
With all the multiple albums arriving each week in the headquarters of NOTHING BUT HOPE AND PASSION picking one specific record to be our 'Album of the Week' can be a quite tough choice from time to time. And this week we really find a simple solution. On one side we have Scottish wave rock institution THE TWILIGHT SAD who present their fourth full-length. On the other side I LOVE YOU BUT I'VE CHOSEN DARKNESS from Austin return with their second album – after taking an 8-year-long sabbatical. Both longplayers provide fulfilling material for fans of these two outfits and music that is set in more darker territories. Is that element of darkness enough foundation for a proper comparison? At least, it's worth a try.
Patience vs. Continuity
It's quite essential for the Kilsyth-threesome to be constantly moving. They grew as a band since their 2007 debut as much as they tried to define and then again redefine their goals. We as listeners are part of that development. As much as THE TWILIGHT SAD's music is caving in from time to time, they definitely aim for a broader audience. Trying to get rid of the fact, that they're still more of a secret outside their home-country, they created Nobody Wants To Be Here and Nobody Wants To Leave – a 'best-of' in terms of the range of sounds and styles they learned to create. Something quite different from their Texan colleagues. In the case of CHOSEN DARKESS a 'best-of' is hardly possible with only two albums in eight years. On the other side they don't have to worry much about progress as Dust basically continues the past of their debut Fear Is On Our Side. And in that specific case that's just the best possible choice these gentlemen could have made.
Nobody's 'Dust
The enigmatic Faust opens Dust quite powerful and marks no doubt that ILYBICD are back in the race with their goth-infected post-punk anthems. Stay Awake directly slows down the tempo afterwards but leaves no doubt that the urgent melancholia within the group's sound is highly active and alive. The Texans mix the gloomy spirit of the early 80s with a slightly amount of 90s alternative rock, creating an almost hypnotic feel. Their Scottish colleagues from THE TWILIGHT SAD are also quite diversified.
From shoegaze and post-rock-elements to cold, mechanical wave and post-punk these gentlemen always used their recordings for conscious shifts and accents on certain vibes. Unlike ILYBICD they are not the guys who just come together from time to time and what they create sounds exactly like you expect it to. They have their trademarks, above all the rhythmic precision and the extroverted (and always a bit exotic sounding) singing. Apart from that, Nobody Wants To Be Here… is remarkably anxious to appeal to a span of emotions: from the Interpol-like beginnings of There's a girl in the corner to the aching beauty of closing ballad Sometimes I Wished I Could Fall Asleep.
Shoegazing at the Moonlight
Whereas THE TWILIGHT SAD became mildly famous for the huge walls of sound they created especially on their first recordings, guitarist Andy MacFarlane exercises in subtlety since 2012s No One Can Ever Know. Now, created Nobody Wants To Be Here and Nobody Wants To Leave reduces the moments of massive distortion once again, only the dwelling title-track and the excellent In Nowheres tend to revive the classical shoegaze-vibes. On a more discrete level though, the rest of the songs is highly influenced by it. Especially in the way how MacFarlane carries out his harmonic work within frames of static noises.
On the other side of the Atlantic, I LOVE YOU BUT I'VE CHOSEN DARKNESS also tend to add a bit of 'guitar-wall-building' to their musical microcosm. Just remember the ever floating We Choose Faces from their debut. This time a track like the heavenly Safety floats high above the ground while singer Christian Goyer's tender vocals guide us through the flight. It's one of the more uplifting moments on Dust which the band in a recent interview with NOTHING BUT HOPE AND PASSION also described as a bit lighter than their first record. The rest likes to stay in the fragile state between light and darkness, immediately reliving the feeling of the debut and transforming it into the here and now.
United in darkness
Despite coming from different musical environments, CHOSEN DARKNESS and ILYBICD are united by their unconditional love for the dark and desperate corners of art. Apparently, THE TWILIGHT SAD s lyricist James Graham has been through more bleak days than those that led to Nobody Wants To Be Here… . If you think of how strongly its predecessor bound itself to a devastating mixture of post-punk and MANIC STREET PREACHERS' Holy Bible, you must admit that this one is blessed with a lot more light and air, delving in more concrete and less metaphorical terrain. THE TWILIGHT SAD 's narrative as a band is not the one of a complete downfall in a spiral of increasing misery. It's more a story of an ongoing struggle.
ILYBICD are quite aware of this struggle. Despite opening quite uplifting and musically close to their self-titled debut EP from 2003, the final songs of Dust speak a different language. 69th Street Bridge drowns in a spherical sea of darkness while The Sun Burns Out as a title himself should work on its own. WAYSD closes the album with a dark and pumping e-bass in finest Peter Hook-tradition before shuffling itself down a road into an unknown future. The rest creates a familiar feeling of understanding and belonging, just like it did years ago. THE TWILIGHT SAD achieve the same. A return to home, even if it's located in a dark alley. But in the end your home remains the place where your heart is and quite often in life that is a dark one.
The TWILIGHT SAD's fourth full-length sees the Scots trying to get to terms with their own destiny. 'Nobody Wants To Be Here…' condenses their output in a still irresistible way.
'Dust' marks an impressive return of I LOVE YOU BUT I'VE CHOSEN DARKNESS who haven't lost their dark magic in these past eight years as they re-activate the sinister spirit of their debut.
—