---
---
Daughter – 'Not To Disappear'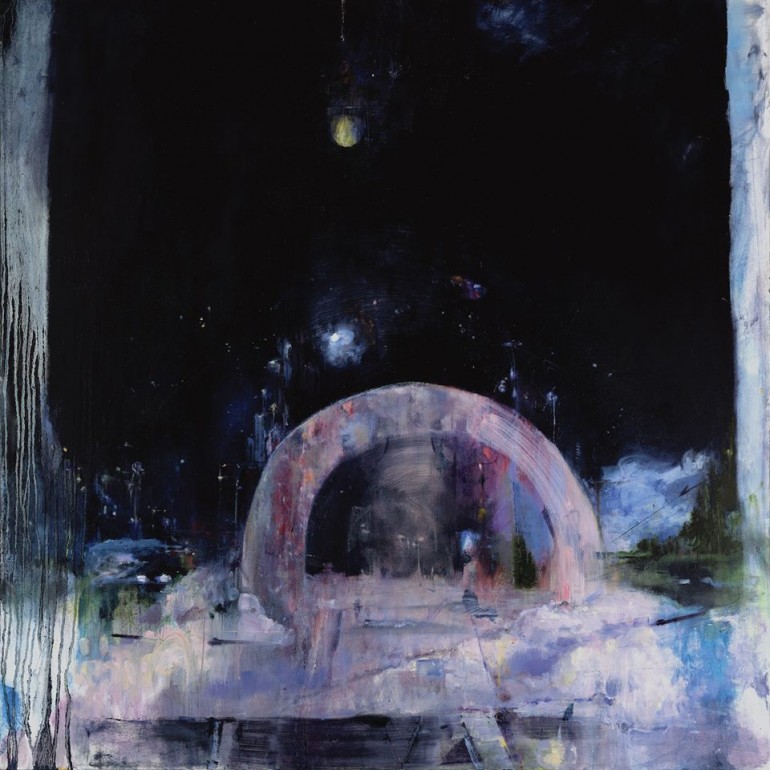 Release-Date: 15.01.2016
Label: 4AD
It's pretty hard for most people to talk about their real emotions without being embarrassed. Even harder to do that in front of many people. But DAUGHTER's singer Elena Tonra does exactly that on the band's new record Not To Disappear: she puts her inner feelings into words. And the other two members turn it into beautiful music that is uplifting and sad at the same time.
In any case, the album is as touching (maybe a bit more due to the more honest lyrics) and likeable as its predecessor If You Leave. And it's also the perfect way to show people that it's not a shame stand to your own feelings and emotions. Without any doubt: we need more bands like this one around these days. (Miriam Wallbaum)
NBHAP Rating: 4,7/5
---
---
Isbells – 'Billy'

Release-Date: 15.01.2016
Label: Popup Records
The music of Belgian songwriter Gaëtan Vandewoudes and his band ISBELLS is that sort of music that pops up every now and then in US TV shows and late night radio broadcasts, leaving the listener wondering why this is not already as big as BON IVER. 2013's Stoalin' already proved that and now Vandewoudes' third album Billy showcases his talent even more. It's a sweet and personal piece of folk music that leaves room for hypnotic ballads (Calling) as much as it does for melancholic brass sections (I Was Told).
Billy proves that you don't need to come from, let's say, Wisconsin to deliver authentic and haunting English folk songs. The new ISBELLS record is packed with gentle and sweet lullabies, an album for cold winter days and melancholic evenings, full of pain but also uplifting solace (In the case of The Sound Of A Broken Man, both things happen within one song). It's not entirely quiet but very well-balanced and the first hidden treasure of 2016 that deserves to be discovered. (Norman Fleischer)
NBHAP Rating: 4,3/5
---
---
Federico Albanese – 'The Blue Hour'
Release-Date: 15.01.2016
Label: Neue Meister/Berlin Classics
Neo classic fans of the world: if you're looking for a new love interest, FEDERICO ALBANESE might be the new star in your piano-filled liquid dreams. The Blue Hour is the second full-length release by the Berlin-based composer. Fans can expect haunting compositions, carried by the musician's crafted piano play, really tender string work and electronic elements that are so gentle and well-placed that you'll barely notice them.
It's quite dreamy but also pleasantly reduced since FEDERICO ALBANESE avoids way too complex structures on The Blue Hour. Simplicity dominates an album that might not add much new to the ever-buzzing genre but provides perfect and calm sounds for that special hour between around the dawn. (Norman Fleischer)
NBHAP Rating: 3,4/5
---
---
Tycho – 'Awake Remixes'
Release-Date: 15.01.2016
Label: Ghostly International
You can't really say that the world has been desperately waiting for a remix version of a TYCHO's 2014 record Awake. Although the record marked a solid continuation of the ambient pop project by Californian's Scott Hansen a remix version almost two years later seems a bit odd. Still, the Awake Remixes work surprisingly well as a sweet artistic twist of the original. From the slow pumping grooves of the COM TRUISE to VAMPIRE WEEKEND's bassist BAIO who even added vocals to the album closer Plains – there's a lot to discover.
Hansen was clever enough to not hire some high end EDM-artists to deliver stadium rave anthems right here. He rather stick with downbeat buddies like RJD2 who deliver remixes that perfectly fit to the TYCHO microcosm. It's nothing groundbreaking but a lovely addition to the original album and something to get us exciting for the next steps in Hansen's journey. (Norman Fleischer)
NBHAP Rating: 3,3/5
---
---
Yorkston/Thorne/Khan – 'Everything Sacred'
Release-Date: 15.01.2016
Label: Domino Records
And now something completely different for those of you who like to extend their musical horizon. Everything Sacred is a Scottish-Irish-Indian-English experimental that beautifully showcases that music is able to bridge all cultural gaps. Acclaimed Scottish folk singer James Yorkston teams up with Suhail Yusuf Khan, an award winning sarangi player and classical singer from New Delhi and jazz double bass player Jon Thorne (who previously worked with LAMB) to create something you could broadly label as 'worldmusic' but probably shouldn't.
Yorkston/Thorne/Khan deliver a record that is various things, partly exotic (obviously) but also quite familiar. As if Nick Drake managed to travel to exotic places during his lifetime. The song Broken Wave might be the best example for it. Whatever you might call it, Everything Sacred is a brave mixture, sometimes probably a bit too diversified while lacking of a clear red line but the message it sends is more important these days then ever. (Norman Fleischer)
NBHAP Rating: 3,3/5
---
---