[one_half last="no"]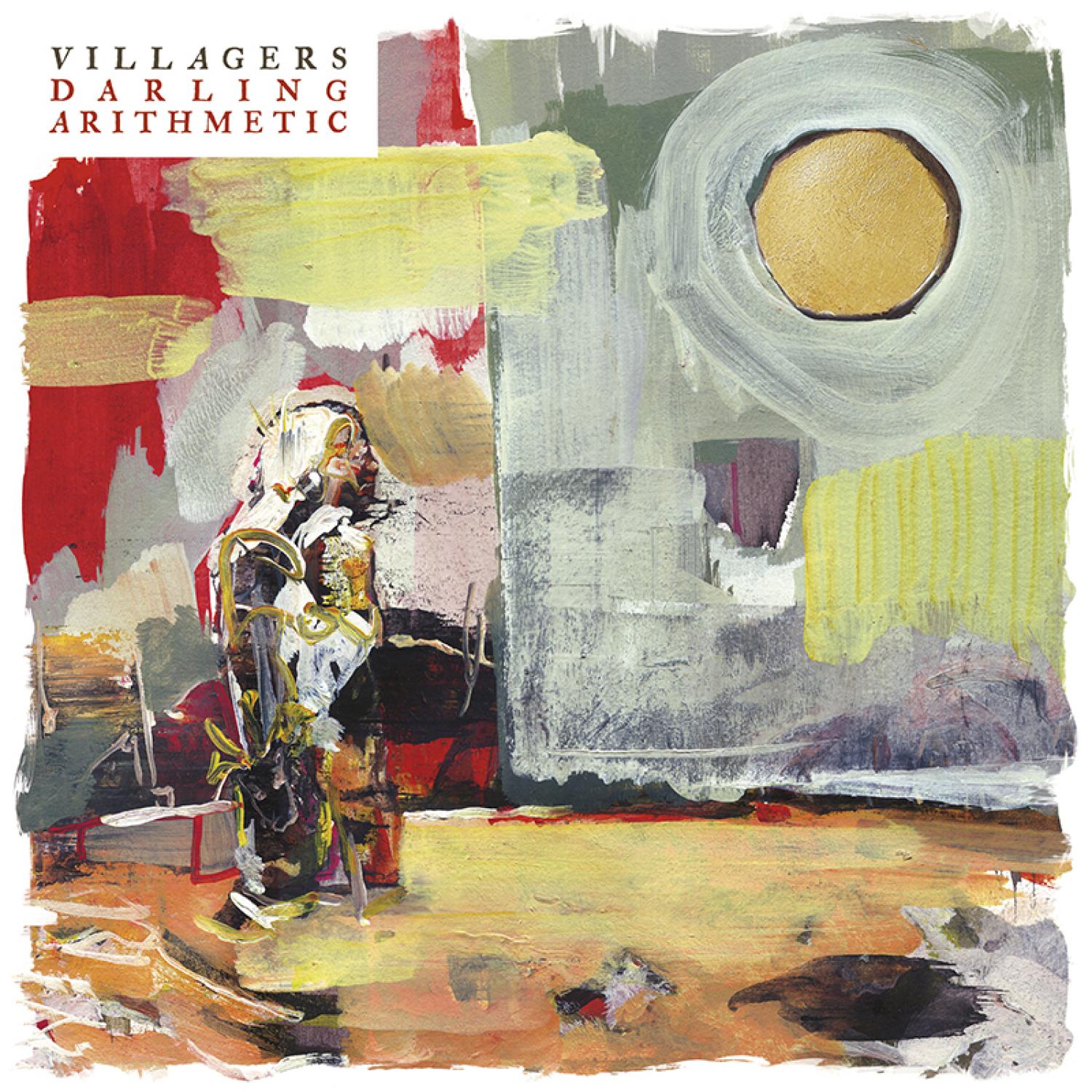 NBHAP Rating: 4/5
[/one_half]
[one_half last="yes"]VILLAGERS
Darling Arithmetic
Release-Date: 13.04.2015
Label: Domino Records
Tracklist:
01. Courage
02. Everything I Am Is Yours
03. Dawning On Me
04. Hot Scary Summer
05. The Soul Serene
06. Darling Arithmetic
07. Little Bigot
08. No One To Blame
09. So Naive

[/one_half]
---
---
One clear vision
Recorded in a reconstructed farmhouse in the north of Dublin, Conor O'Brien only used the most subtle instruments to accompany his soft voice with: guitar, piano, mellotron and brushes. The resulting 37 minutes solely deal with the topic of topics – love and all of its manifold shades, like desire, passion, and lust, but also loneliness and despair. Unlike its precursor Awayland, Darling Arithmetic is pretty coherent in transferring this single concept from one song to another, which was exactly what O'Brien had intended, as he recalls: '(…) when I started this album, I wanted to get on one line, with the same feeling from start to finish, that I was emotionally satisfied with.' Most remarkable is the imaginativeness these songs are able to create, just read on to see what I mean.
Lost in reverie
Each of the record's nine tracks changes between loverly shy or sentimentally dreamy moods that are mainly created by his charmingly soft voice and the restrained background music. If you close your eyes, it almost feels like you would observe the music through the Instagram filter 'Earlybird'. What you'll see is a scenery, filmed with a retro cam, which appears to be peaceful and airily, however, if you empathize, you'll be able to feel this unobtrusive, inherent pain. No One To Blame is one of these touching songs, treating of all the objects of affection that you will never possess and letting this affect your self-esteem. Another image popping up here is the lonesome Adrian Brody in The Pianist, playing his melodies full of dedication off the beaten track.
'Chameleon dreams'
With his third album, VILLAGERS returns to the origin of songwriting and similarly reinvents himself. As he predicted when releasing his debut album, he already had this development in mind long before: 'I don't want V. to be the finished product, but to be constantly changing, moving and growing. I'm really proud of this album but I feel like I've only just started getting somewhere, and I can hear so much more.' With this open-minded approach and his given talent and creativeness, he'll sure be able to surprise us once again. Enjoy his the new songs on a calm walk, a relaxing bath or a long-winded train ride – the voice of the charismatic singer won't lay you to rest too soon.
VILLAGERS' Darling Arithmetic is like metaphor resembling the love between two souls, thereby deriving from the notion that, 'Arithmetic is the basis of all mathematics, and 'darling' is a term of endearment, so it comes from that feeling of your loved ones being the basis of everything.'
—