Death Cab For Cutie reveal '
The Ghosts of Beverly Drive' video
American indie-rock legends DEATH CAB FOR CUTIE premiered the music video for The Ghosts of Beverly Drive, a song off this year's new studio album Kintsugi. The clip was directed by Robert Hales and features the band organizing a 'Tour to the Stars' in  Hollywood.
Bassist Nick Harmer, who plays the bus driver in the video, explains the concept to RollingStone: 'For every great thing about the city and the experience of living there, there is an offsetting negative that, for me, makes my feelings about L.A. a net zero in terms of personal connection. The culture of celebrity tours feeds into this…it leaves me feeling cold and indifferent, and we wanted to make a video that captures that feeling of detachment.' Watch the new DEATH CAB FOR CUTIE clip right here.
---
---
Kurt Vile announces 'b'lieve i'm goin down' album
Praised American songwriter KURT VILE officially announced his new studio album. The anticipated follow-up to 2013's Walkin On A Pretty Daze goes by the name b'lieve i'm goin down and is set for a release this fall via Matador Records. Previously VILE already teased that he had written the best song of his career on the new album. The former member of THE WAR ON DRUGS also announced a big global tour. You can find the dates right here and a teaser for the new album below.
---
---
Hurts announce third album 'Surrender'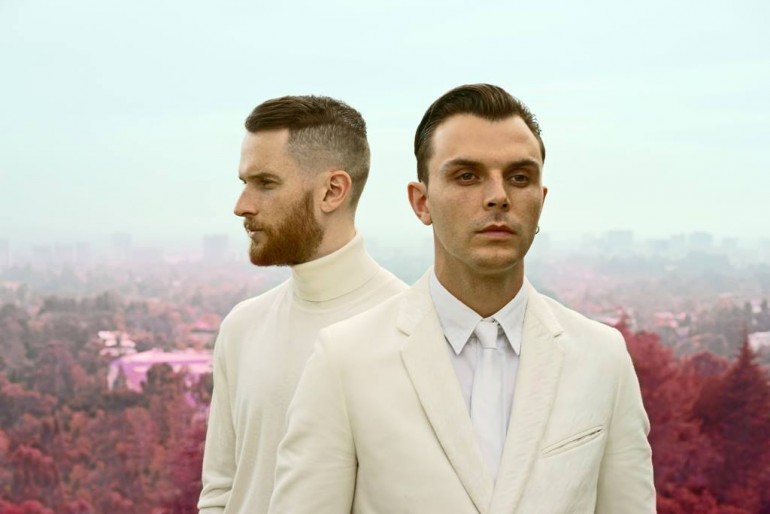 British pop duo HURTS officially announced its third studio album. Surrender is the name of the follow-up to Exile from 2013 and it is set for a global release on October the 9th. Previously Theo Hutchcraft and Adam Anderson already shared a first single off the album in the form of Some Kind Of Heaven. You can watch a short trailer for the new HURTS record right here.
---
---
Swim Deep present new video 'One Great Song And I Could Change The World'

British indie music darlings SWIM DEEP have shared the official music video for their latest single One Great Song And I Could Change The World. The song is the latest teaser off the band's anticipated second album. The follow-up to 2013's Where The Heaven Are We is set for a release later this year. The new SWIM DEEP clip was shot in Paris, and directed by Sam and Emma. The video sees Zach, Higgy and newest member, James Balmont, set the musical backdrop whilst front man Austin meanders through hallways, discovering various scenes. Witness it below

Alternative video link right here.
---
---
Little Boots shares new track 'Working Girl'
Victoria Hesketh aka LITTLE BOOTS shares the title-track of her upcoming third album Working Girl. She previously already unleashed Better In The Morning off the follow-up to 2013's Nocturnes. The new LITTLE BOOTS record will be released on July the 10th via her own imprint On Repeat. Listen right here.