For four decades the annual Transmusicales remained a steady institution in Europe's ever-changing festival landscape. Every year the event in Rennes provides a delicate line-up, full of up and coming acts on the verge of their potential breakthrough. And wherelese does a band get the chance to perform in front of 8.000 people while usually only playing to 200 people? The concept of legendary mastermind Jean-Louis Brossard is a risky one but proved once again to be a successful one as the 2015 Transmusicales delivered a highly diversified selection of music. Seriously, where else do you get hypnotic jazz-rock from Thailand (you should definitely check out KHUN NARIN'S ELECTRIC PHIN BAND) next to grooving Krautpop from Switzerland in the form of our beloved buddies KLAUS JOHANN GROBE? That's the spirit Transmusicales is made of.
This year once again proved to NOTHING BUT HOPE AND PASSION that you can't beat down the French party people. Even a month after the terror attacks of Paris and although still being in a 'state of emergency' they didn't surrender to the fear and continued to celebrate life, culture and music. Still, you sensed the raised level of security everywhere and for a while it wasn't sure if the event would actually take place. Maybe the fact of its sheer existence is the biggest winner of the year 2015. Aside from that we discovered plenty of interesting bands and present you the six recommendations that left the finest impression.
---
01. HER
It can be tough for a small band to suddenly perform on a stage in front of an audience that's three times the size of their usual one. But then there's bands like HER from France who looked like this was just an ordinary evening and they are quite used to such a scenario. German-born Victor and his musical partner Simon met in a French high school and they are far from being alone on stage. Their backing band delivers a joyful selection of synth-filled soul pop with a decent amount of sexy funk as its foundation. HER are a true joy to look at and they got something we haven't seen much during the past weekend: a certain global appeal.
---
02. IMARHAN
Well, and on the other side the Transmusicales gives you the chance to stumble upon something like this: Psychedelic rock from Algeria. IMARHAN consist of six young touregs who ran away from the north of Mali and now live in Tamanrasset, in south Algeria. Steve Shelley of SONIC YOUTH is already a fan and even we couldn't resist the fuzzy warm feeling the exotic grooves of these guys. The sound of IMARHAN once again proves that Western pop music desperately needs fresh impulses from different places of the planet to remain vital.
---
03. CAMP CLAUDE
We couldn't think of a better act to perform in a venue called '1988 Live Club' than French new wave pop group CAMP CLAUDE. These guys instantly caught our attention thanks to their 80s-infected and slightly dark pop tunes that clearly reference artists like NEW ORDER or THE CURE. Leading lady Diane Sagnier plays the role of the lascivious and talented siren that takes us deeper into the sinister microcosm of the trio. CAMP CLAUDE definitely need a bigger audience and – if they take our advice – maybe a real drummer as well to give their sound even more drive.

---
04. STEVE 'N' SEAGULLS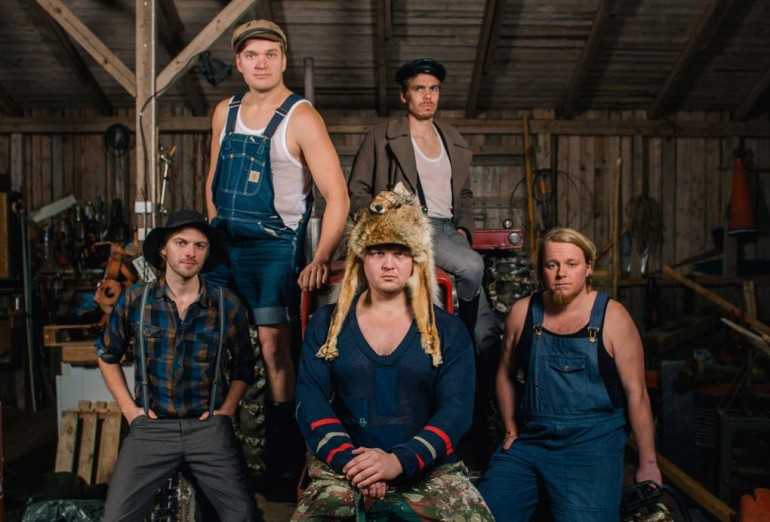 Just when you think you've seen it all a Finnish folk pop band playing Metal and Hardcore covers comes along. Yes, STEVE 'N' SEAGULLS (great pun, gentlemen) are not entirely unknown and already gathered a huge following in their home country but they somehow managed to slip under our radar until now. They might look like a slightly hipper version of 90s EuroTrash/Country project REDNEX but they are crafted and entertaining musicians with a clear mission: Bringing fun and metal to the world – although in a very different way. Sounding like MUMFORD AND SONS on speed these guys clearly managed to surprise us and convince the audience in an instant. If you are a European festival booker and still looking for a hidden gem for the 2016 season, don't hesitate to give these guys a call.
---
05. MIDNIGHT RAVERS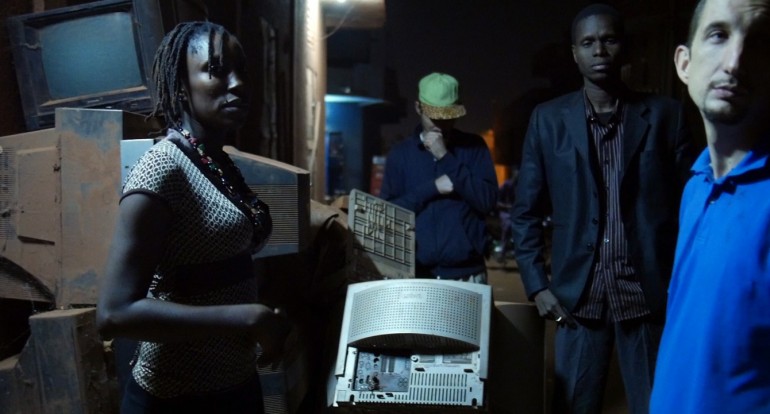 Once again, a perfect example of how to mix various influences and genres into one beautiful result. MIDNIGHT RAVERS from Lyon combine African music, mainly influenced by the members from Mali, with Western electronic beats and sound a bit as if JAMIE XX finally discovered his love for Afrobeat. And besides that the idea of MIDNIGHT RAVERS goes beyond just performing music as their live performance at Bars En Trans came with a live painting and simultaneous video show. It all resulted in a highly emotional but also joyful celebration of music, culture and unity. Just one look at the smiling faces of band and audience gave us a glimpse of what a beautiful place this world could be if we could just overcome all that dividing political and ethnical nonsense of these days.
---
06. DRALMS
Last but not least, a friendly reminder to watch out for Canadian songwriter Christopher Smith and his alter ego DRALMS. The young gentleman from Vancouver is floating on a slow hypnotic groove, delivering his own version of dream pop. It's one that clearly deserves this classification way more than a lot of other artists. His soulful compositions and the delicate vibes could definitely apply to supportes of RHYE or CHET FAKER. It looks like that sort of music isn't entirely done in 2016.

—